Interviewed by Shusha Guppy
Issue 96, Summer 1985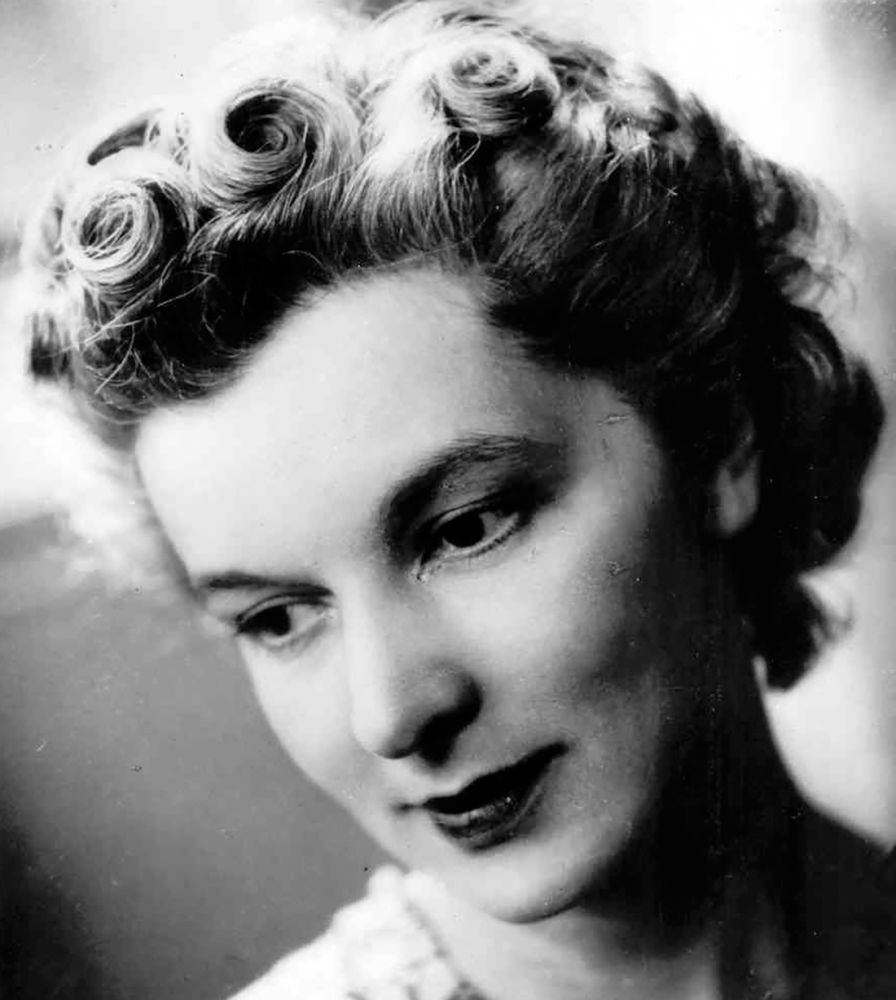 Rosamond Lehmann was born in 1901, in Bourne End, Buckinghamshire. Her father, Rudolph Lehmann, was the editor of Punch, as well as a well-known oarsman and fencer. He became a Liberal M.P. in 1906. Her mother, Alice Davis, was from Boston, Massachusetts. Rosamond was the second of their four children. One of her sisters, the late Beatrix Lehmann, became an actress. Her brother, John Lehmann, is a writer, editor, and publisher. The Lehmann family lived in grand Edwardian style in a large house on the river Thames, and the children were brought up by a staff of nannies, governesses, and tutors, only "coming down after tea" to see their parents.
In 1919, Lehmann went as a scholar to Girton College, Cambridge, and obtained an honors degree in English. In 1924, she met and married Leslie Runciman, now Lord Runciman. The marriage was not a success, and they parted three years later. Meanwhile, Lehmann had written her first novel, Dusty Answer, an account of a young girl's first encounter with love. After an initial mixed reception, the novel became a bestseller.
In 1928, Lehmann married Wogan Philipps, now Lord Milford, a Communist peer, and had a son and a daughter. Her second novel, A Note in Music, about two women locked in hopeless marriages in a northern town, was less warmly received. Undaunted, Lehmann went on to write Invitation to the Waltz, published in 1932, and The Weather in the Streets in 1936, both of which were instant bestsellers. In 1940, her private life was again shattered by the breakup of her second marriage.
During World War II, Lehmann lived in the country with her two children and started a long and happy relationship with the poet Cecil Day Lewis. During this time, she contributed a series of highly popular short stories to her brother's magazine, New Writing. The stories were collected in The Gypsy's Baby in 1946. Her next novel was The Ballad and the Source in 1945, which was also successful. Her relationship with Day Lewis ended in 1949, and in 1953 she wrote what is perhaps her most successful novel, The Echoing Grove. In 1958, tragedy struck, with the death of her young daughter Sally, who had married the poet J. P. Cavanagh. Shattered by grief, Lehmann thought she could never write again. She became interested in spiritualism, and in 1967 wrote The Swan in the Evening, fragments of autobiography in which she describes her psychic experiences following the death of her daughter. In 1977, she wrote A Sea-Grape Tree, in which she introduces some of her new insights into psychic phenomena.
For years, Lehmann's novels were out of print, but now that both Penguin and Virago have republished them, she has found a large and appreciative new readership. Several of the novels have become bestsellers again, and The Weather in the Streets recently was made into a film. Every day, she receives letters from women who tell her, "You have written my story."
Lehmann lives alone in a small house in Kensington. Her great beauty—famous in youth and middle age—seems undiminished by age. Her ivory skin, silver-blond hair, and tall handsome figure still exude dignified glamor. Now in her eighties, Lehmann is hardly idle. Her diary is full with lunch and dinner dates, and a young BBC producer is currently at work on a documentary of her life and work. Lehmann is also vice-president of the College of Psychic Studies in London and edits their magazine, Light; in addition, she is active in PEN International. Lehmann wears pastel-colored clothes enlivened by touches of colored accessories. She speaks in a soft, firm voice and often uses terms of endearment. The following interview took place in her small sitting room, in front of a log fire and a tray of tea.
INTERVIEWER
When did you become aware of your vocation as a writer? Indeed, was it a vocation?
ROSAMOND LEHMANN
It was what you might call a vocation, insofar as I can't remember when I didn't have the sense that I was destined to write. The first time I actually wrote something was at the age of five or six. I was sitting in a walnut tree, eating toffee, and there was a scribbling block on my knees. Suddenly, I started to write a poem. It had three or four stanzas.
INTERVIEWER
Do you remember any of it?
LEHMANN
Yes I do:
Out in the shady woodland glade, Where the wind blows soft and sweet, Where the leaves tell stories of sun and shade, And the acorn drops at your feet,
I sigh as I wander amid the trees And my sigh comes back on the wings of the breeze
. . . and so on. Well, I couldn't write it all down, so I rushed to my father and said, "Daddy, what is this?" He looked at it and said, "It is a poem. Where did you get it from?" I said, "I made it up. Is it a poem?" and he said, "Yes, well done!" Suddenly I had a sense of identity. As you see, it was a sort of doggerel, but from that moment on I never stopped writing.
INTERVIEWER
Did you write only poems?
LEHMANN
Poetry and so-called poetry. Oh, it was so easy then! Everything flowed. I wrote all about fairies, and moonbeams, and nature, and it all poured out in rhymes. I destroyed most of the poems when I was fourteen, because I was ashamed of them, but I have kept a few. I think they might amuse my grandchildren.
INTERVIEWER
Did your parents encourage you?
LEHMANN
My mother was from New England. She was very puritanical and upright, and she didn't want us to be conceited. I remember —oh so vividly!—her saying to a guest, "Rosie writes doggerel," which pierced me to the heart. But my father was very encouraging, as he was a writer himself and came from a highly literary and artistic family.
INTERVIEWER
What was your father's family like?
LEHMANN
The Lehmanns must have been Jewish in origin. My grandfather, Frederick Lehmann, came from Hamburg and married Nina Chambers, daughter of Robert Chambers, founder of Chambers' Journal and Chambers' Encyclopaedia. Robert was a famous literary figure in his day. One of his many works was a heretical book on evolution—before Darwin's—called Vestiges of Creation. It caused a great stir in orthodox Christian circles and he published it anonymously. Later, when he was asked why, he answered, "I have eleven good reasons." He had eleven children, you see, and he feared their chances in society would have been grievously affected. My grandparents, Frederick and Nina, had a literary and musical salon in mid-Victorian times. Nina was a brilliant pianist and had played with Clara Schumann and Joachim. Writers such as Robert Browning, Charles Dickens, and Wilkie Collins were their close friends. My great-uncle was the painter Henri Lehmann, who did that famous portrait of Liszt. His brother Rudolf painted most of the Victorian celebrities of the day. The two brothers' portraits hung in my father's library. I used to sit there and think of them as my ancestors; I feared I could never be worthy of my heritage. My father was a fine classical scholar as well as an athlete— an oarsman and a fencer. He was very beautiful and all my life I was in love with him. As a result, I have always been fatally attracted to good-looking men who resemble him. I know nothing of his love life, except that he remained a bachelor until he was over forty. Then, on a trip to America to coach the Harvard crew, he met my mother, a twenty-four-year-old New England girl, a graduate of Radcliffe, and they fell in love. A year later he married her and they came to live in England.
INTERVIEWER
In Invitation To The Waltz you describe a wealthy Edwardian household. Was it based on your own home?
LEHMANN
I suppose it was. My father was very well off, but he lost half his capital by entrusting it to a friend who speculated with it on the stock market. The poor man shot himself; we became much less rich. We didn't have to leave our home, but it meant the departure of our hated Belgian governess, the loss of our horses and stables, and a much smaller staff. Then came the First World War, and my father began to develop Parkinson's disease. My mother, who was a kind of Henry James heroine—in that she had a formidable sense of duty—took it upon herself to nurse him. Gradually he became a hopeless invalid and eventually died in 1929.
INTERVIEWER
What kind of schooling did you have in those early years before the First World War?
LEHMANN
My parents didn't approve of girls' schools, and we were educated at home. My enterprising mother had a pavilion built at the end of the garden to house a kind of kindergarten for us and several little neighbors. Later we learned excellent French from our governess, music from a lady in the village, and a charming young woman came from London once a week to teach us drawing. I had the run of my father's library. I was allowed to read anything, and did. I suppose such an education would be considered hopelessly inadequate today, but the thought of being sent away to boarding school was a nightmare to me.
INTERVIEWER
What kind of books did you read in those early years, and which ones, do you think, later influenced your writing?
LEHMANN
I read a great deal of poetry. Browning was my favorite. I also read Matthew Arnold, Keats, Shelley, Byron . . .. I didn't warm to Byron then, but later, when I read his letters and his biography, I was fascinated by his personality. I also read the great Victorian novelists: Dickens, Thackeray, the Brontës, Mrs. Gaskell, George Eliot, Jane Austen . . . Dickens was my passion. On the whole I was very well read in Victorian literature. Amazingly enough, I can't say that any of them influenced my writing, except perhaps the poets. I read Little Women, by Louisa May Alcott, a dozen times at least, and all E. Nesbit's wonderful books as they came out. Later, when I went to Cambridge, I read English, which meant all the greats. But I learned more from reading on my own and discussing books with my father than I ever did at Cambridge.
INTERVIEWER
What about American literature? Did your mother introduce you to American writers?
LEHMANN
She didn't introduce me to American authors, except Edith Wharton, for whom she had a great reverence. She was more interested in history than novels. I read Henry James, and still do. He and Wharton are both giants, but at times I almost prefer Wharton—she doesn't have the longueurs or the convolution of Henry James. I have just reread her novel The Reef, and I am amazed at her deep understanding of the heart, of the relationships between men and women. Wharton didn't have a happy marriage, did she? Bernard Berenson told me that she had a great love affair with Walter Barry, a well-known worldly figure in his day, whom she adored till the end.
INTERVIEWER
Did you write at Cambridge?
LEHMANN
The flow became less and less and finally stopped. I mean poetry. Cambridge was a sort of explosion out of the cocoon. My father's family disapproved of my going to university, saying, "Poor girl! She is pretty, yet they send her away to become a bluestocking!" But my mother believed that girls should have the same education as boys. I was overjoyed! I thought I would be among the fines-fleurs of the intelligentsia. But it wasn't so in my day. Most of my contemporaries came from a different background and were preparing to be teachers. That was a strange time. Most young men had been killed in the War and our circle was decimated. Those at Cambridge were the survivors, and they were older and more sophisticated than undergraduates usually are. The food and the cold were simply awful, and there was very strict chaperonnage. We were not allowed to visit young men in their rooms or ask them to a tête-à-tête tea in ours. A certain amount of climbing over the walls and dropping billet-doux took place; poems and letters were dropped for me, but we were not allowed to mix in any normal way. How different it is today! My granddaughter is having a happy relationship with a young man at Oxford who lives on the same hallway! I wonder if they get any work done. Apparently they do, because the standards are so high and the competition is so fierce.
INTERVIEWER
Did it worry you that you had stopped writing?
LEHMANN
Not really. I wrote a few articles for Granta, which my father had started, and my essays were praised. It was generally assumed that I would be a writer. My ambition was twofold: to get married and have children, and to be a writer. After falling desperately and unrequitedly in love with a young man at Cambridge, I met Leslie Runciman in London and married him. We went to live in Newcastle, where he worked in his family's shipping business. I soon realized that I had made a terrible mistake, that the marriage was doomed. For one thing, he didn't want any children and I longed for them. I thought, "What have I done? What will become of my life?" Then Wogan Philipps came to work in my husband's firm and after a while I realized that I was going to fall in love with him. Instead of feeling hopelessly trapped, I suddenly saw a light, some hope. I dropped the rather boring novel I had started and began to write Dusty Answer. I went away to Dorset, rented a room in a farm house, and wrote and wrote for two or three months, until I finished it. Then I went back to Newcastle. I lived in a sort of trance and identified with Judith, the heroine, who is a lonely, romantic girl living in a dream. Now I find Judith far too sappy and overly romanticized. I can't bear her.
INTERVIEWER
At the time everybody assumed that Dusty Answer was autobiographical and that you would not follow it up with anything of the same quality. How autobiographical is it? Did you invent the two houses by the river, the children, and the mysterious grandmother?
LEHMANN
People always assume that because my novels have real locations that my characters are true portraits. They are not. They were invented, but of course they were based on fragments of children I had known. I invented entirely the grandmother, and I put them all in the house next door to ours in Bourne End.
INTERVIEWER
The book has an atmosphere of poetic enchantment, a dream quality, which reminded me of Alain Fournier's Le Grand Meaulnes
LEHMANN
Funny you should say that about Le Grand Meaulnes, because that is what people said at the time in France. Perhaps it explains the book's tremendous success with the French, who still read it, even though they probably think I have been dead for decades!
INTERVIEWER
Back in Newcastle, what did you do with your manuscript?
LEHMANN
We had taken a house in Northumberland for the summer and friends came to stay for weekends. Among them was George Rylands, who had been the star of his generation at Cambridge, both as a scholar and an actor. I told him that I had written a novel and asked if he would mind looking at it. Rather reluctantly, I think—judging by how I feel when my friends ask me to do the same thing—he took it away to read. He must have been impressed, since he sent it to Harold Raymond, one of the directors of Chatto & Windus. Three weeks later I got a letter from Raymond saying that they would like to publish the book, though they did not expect to make any money out of it. I received a modest contract—very modest—but I was overjoyed. By the time the book was published, I was separated from my husband and living in a cottage with my sister Beatrix. The first reviews of Dusty Answer were rather censorious. They said it was full of sex and that there was an intimation of lesbianism—you remember the two girls? My mother was loyal but upset. She wrote me some "never-mind-darling" letters, but I knew she was hurt. Then Alfred Noyes, who was a well-known poet and had been a protégé of my father's, wrote a long article in The Sunday Times in praise of the book, saying that it was the kind of novel Keats might have written if he were alive today.
INTERVIEWER
Your second novel, A Note In Music, seems to be based on your unhappy life in Newcastle: two women trapped in hopeless marriages in a cold, northern provincial town. Yet you wrote it when you were happily remarried to Wogan Philipps. Did you need the distance from your first marriage to recount the experience in fictional terms?
LEHMANN
A writer works from the material she has, but it comes from the unconscious. Everything is stored up and one never knows what comes up to the surface at a given moment. A period of gestation is certainly needed, what Wordsworth called "emotion recollected in tranquility." You cannot write about an experience when you are living it, suffering it. You are too busy surviving to look at it objectively. At least I can't.
INTERVIEWER
In A Note In Music, the heroine, Grace Fairfax, never gets out of her marriage. Did you deliberately avoid the happy ending—which actually happened to you—because in those days most women never did escape their miserable marriages?
LEHMANN
I never do anything deliberately. It wasn't my story, it was the story of two women who didn't get out. I am amazed at writers who say that they know exactly what is going to happen and what a character is going to do. Perhaps that is the difference between a creative, imaginative writer and a reporter or journalist; once a character has been created it leads you rather than is led by you, although, I suppose, at the same time you have to control it. But the novel follows its own organic course.
INTERVIEWER
The reviews of your second book were less enthusiastic, though some writers liked it—E.M. Forster, for instance.
LEHMANN
Perhaps that was partly because of the homosexual element. Homosexuality was never written about in novels in those days. E.M. Forster wrote Maurice but never dared publish it—until many years later. Yet it was the beginning of the great homosexual wave; it was considered clever and sophisticated and "being Greek." At Cambridge and Oxford, it seemed everyone either was a homosexual or was pretending to be. I remember my first husband wrote to a Cambridge friend of his when we got married, "You might think it degrading of me to settle for a woman, but she is different—she has the mind of a man." Me!
INTERVIEWER
While you were married to Wogan Philipps, you wrote Invitation to the Waltz and The Weather in the Streets. Olivia is the heroine of both books. In the first she is a child and an adolescent; in the second she is a young woman who has been married and is now divorced. It seems that once you had created Olivia as a child and an adolescent, she refused to go until you told the rest of her story as an adult.
LEHMANN
I think Olivia is a much more autobiographical figure than Judith in Dusty Answer. As I said, I don't like Judith now. Olivia is much more real, less romanticized. She is about sixteen in Invitation to the Waltz when she meets Rollo fleetingly at the ball. I thought Olivia would see Rollo years later and fall in love with him. Some people were scandalized by the back-street abortion scene in The Weather in the Streets, yet abortions happened all the time. I had friends who had been through it with my support, but no one ever talked about it. To me, it seemed unthinkable not to write the scene since it was part of the truth of the story. Novelists worth their salt tell the truth as they see it. My American publishers wanted me to remove the abortion scene, but I refused.
INTERVIEWER
You were living in the country at the time, near Oxford. As a famous, bestselling writer, did you meet and make friends with other literary figures?
LEHMANN
I did make a great many friends. Lytton Strachey and his wife Carrington lived within motoring distance and came over frequently. Others came and stayed for weekends—Vanessa Bell and Duncan Grant, George Rylands, Virginia and Leonard Woolf, Raymond Mortimer, and others from the Bloomsbury circle. I was rather shy and thought them all cleverer than I. We didn't talk much about our books but about writing and art in general, and there was a lot of laughter and gossip. As time went on we talked about what was inevitably to come— the war. They were all passionate anti-Fascists. My husband became more and more left-wing and eventually joined the International Brigade and went to Spain to drive an ambulance. Bloomsbury was the core of the literary world, but I never thought I belonged to them. In fact I never belong to any group. I was completely engrossed with my children and my own writing. It was a bold and tragic gesture to go and fight in the Spanish Civil War, the last time that young Englishmen like Julian Bell and John Cornford (both of whom were killed) were ready to fight idealistically for what they believed to be human rights. Most, like George Orwell and Stephen Spender, were disillusioned, but Wogan held on. He had a Pauline conversion to communism and is still a believer, despite the Gulags and everything else that has come to light, much as a Christian holds on to his faith despite the bloody history of Christianity, or a Moslem malgré Khomeini. Anyway, at the time I was involved with them all—they were our friends. I read all of Virginia Woolf's books and thought them simply wonderful. Now I can't read them; I find her essays and journals infinitely better than her novels. Her heroines are not real women to me. She was an ardent feminist and argued the feminist case brilliantly in Three Guineas and A Room of One's Own. Both were clarion calls for women's equality. I never wrote anything like that, but then I wasn't that kind of writer. Woolf influenced people considerably, and for me that side of her work is far more important than her novels. Her journals remain her great masterpieces. I now find the Bloomsbury ethic a little parochial and introspective. They did not deal with universal aspects of things, and they always seem to be playing with meaning—"What is Truth?" "What is Love?"—forever flirting with truth. What they did and wrote about painting is their great contribution—people like Roger Fry and Clive Bell, who introduced the French impressionists to England. I made some lasting friendships. Elizabeth Bowen for instance, whose books I admire as much as ever. She said once that she was envious of my reputation, she was too great a person to be jealous. There were various complications in our lives which separated us for a while, but we became close later. I was with her a great deal during her last years. Ivy Compton-Burnett was another writer I admired. She was an extraordinary and unique woman, very witty and relaxing to be with. Her books wear well. I read one the other day and enjoyed it as much as I had in the fifties. Graham Greene and Evelyn Waugh were others I read and admired.
INTERVIEWER
When your second marriage broke up in 1940, you moved into a cottage and wrote the short stories which were later collected in The Gypsy's Baby. What made you change genres, and what is the difference between a novel and a short story for you?
LEHMANN
The short story seems easier to me, perhaps because those particular ones were based on my childhood memories and I was creating from memory. My brother had started a literary magazine, New Writing, and asked me to contribute stories to it. Then one day I began what I thought would be a long short story and in walked Mrs. Jardine. As I wrote on, she kept growing and things began to happen around her and in her past, and the story became a novel, The Ballad and the Source. I think each work creates its own form and its own span and rhythm. Nowadays many novels seem to be padded short stories. But a good novel can't be conceived as a short story, because it couldn't be compressed into one.
INTERVIEWER
You once said that you were a privileged person with leisure and money, and could write without pressure. It corroborates Woolf's view in A Room of One's Own that women need five thousand a year and a private place to write. Do you still agree with that?
LEHMANN
That is nonsense! I don't know any writer today who has that kind of private income. A room, yes, one needs tranquility. But most women writers today work very hard to earn a living. Anita Brookner has a very taxing job as an art historian. In my case, although I started with a privileged life, I certainly had to make a living out of my writing after my separation from my second husband. I think the need to make a living can be a spur—it was in my case. I was lucky that by then I was well-known, since I can't write a book a year. I remember J.B. Priestley telling me, "You are good, but you are an amateur." He knew how professional and serious I was with my writing, and what he meant was that I didn't produce enough.
INTERVIEWER
Do you regret not having produced more books?
LEHMANN
Not really. There were always so many other things I enjoyed—children, music, reading, friendship. I never thought my writing was the most important thing in my life and that I should withdraw from everything and everyone else in order to produce a book a year. Anyway, one waits for the creative flow to start. One cannot force it, and shouldn't. This is what I would like to make clear: that a creative novelist—or dramatist for that matter—always relates back to what he or she has stored up from the first two or three decades of life. Childhood and youth are the source. Certainly all that I have written— the voices, faces, places, and images—the whole creative thrust, comes from my early life. Of course, being older, I related all that to the present. I am not comparing myself to Dickens, but even he always went back to his childhood, or so we are told by his latest biographers. It doesn't matter how late you start. George Eliot began to write after forty but her material came from her childhood.
INTERVIEWER
The critic Sydney Janet-Kaplan said that the story of Mrs. Jardine and the dead daughter in The Ballad and the Source illustrated the myth of Demeter looking for her daughter Persephone. Do you agree?
LEHMANN
Who knows? I didn't think of it at the time, but with hindsight I can see that the myth is there. A creative writer is in touch with something much deeper which comes from the unconscious. I don't mean the Freudian Subconscious—a wastepaper basket of unfulfilled sexual desires—but the Jungian unconscious—something deeper, belonging to the human race, whence myths spring. This is why so many critics and journalists are so boring; they don't see the deeper layers of things.
INTERVIEWER
In your last novel before your daughter Sally's death, the Echoing Grove, the two sisters, Dinah and Madeleine, are in love with the same man, Madeleine's husband. Was it based on your own experience with Cecil Day Lewis, who was married?
LEHMANN
No. Not at all. Everyone seems to have assumed it was, and I was upset. My relationship with Lewis was very happy and its break-up was the biggest disaster of my life. I couldn't possibly have written about it. All my male characters are based on men I had known in my youth. Madeleine and Dinah are not aspects of myself, whatever the critics say. Dinah is much more like my sister Beatrix. As I said, she is not a portrait. Neither is Madeleine.
INTERVIEWER
So it is a case of "Madame Bovary, c'est moi!" and "Madame Bovary, ce n'est pas moi!"
LEHMANN
Exactly. The whole process in a nutshell.
INTERVIEWER
Your novels were almost forgotten for twenty years until Virago recently republished them and they became bestsellers again. It has been suggested that your novels depict an affluent upper-class milieu of Etonians and country houses which the Leftish sixties and seventies were not attuned to, and that now, with the revival of conservatism and the interest in our imperial past, they have become acceptable again. I am inclined to think that it has something to do with a distinct feminine sensibility which your work exemplifies. What do you think?
LEHMANN
I think that's true, and also accounts for Virago's huge success. Virago novels are not feminist, in that awful, aggressive way which denies women their feminine identity. They are concerned with the understanding of feminine sensibility. Radical feminism denies the difference between men and women. My novels explore it. I do believe that women have a much richer emotional nature than men, and are more intuitive. They are as strong and intelligent as men, but in a different way. They often take the initiative; Judith in Dusty Answer and Rebecca in A Sea-Grape Tree both declare their love before the man makes the move. That used to be something quite unacceptable. Even today, women are supposed to wait for men to show interest, though I'm told this is no longer de rigueur! Similarly, my women don't play games. But then neither did Dorothea Brooke, George Eliot's heroine in Middlemarch. I love Dorothea, don't you? But if you don't play games you run the risk of being rejected and hurt, as Judith does. In The Ballad and the Source Rebecca says, "One day men and women will be able to speak the truth with each other." I remember Woolf saying, "Don't forget that we won this for you," referring to the ability to discuss sex frankly with our male friends. Generalizations are dangerous, but it seems to me that women tend to have higher emotional expectations than men; they are not content with a smaller-scale love or experience. I am always amazed at how little love and emotion men can get along with quite nicely! Women suffer much more when they are deprived of love.
INTERVIEWER
Do you think it is somewhat different today, when women have careers and responsible jobs?
LEHMANN
I suppose they are not so dependent now, but think of the anguish of being a rejected Victorian girl. It wasn't considered correct to leave rejection behind and try again, it was once and for all, and you remained a rejected or widowed or abandoned woman forever. Even after the First World War, many young women remained old maids because they had lost their fiancés in the war. You don't mourn a faithless lover as Trollope's Lily Dale did, who never raised her head again, you just go and find yourself another one. This is why some contemporary novels are apt to be dull, because the concept of guilt about moral lapses doesn't exist any more. How can you write an interesting novel when there are no secrets, and nothing is sacred?
INTERVIEWER
The suffragette movement was before your time, but I believe your mother was active in it. Did it influence you?
LEHMANN
As a Liberal M.P., my father was in favor of women having the right to vote. I don't think my mother would have stayed with him if he hadn't been, as she was an ardent suffragette. She wasn't militant. She deplored women tying themselves to railings and that kind of thing—she thought it was counterproductive to the cause. But she went to meetings and canvassed with my father in his constituency.
INTERVIEWER
What about the upsurge of feminism in the sixties and seventies, when many women writers became prominent by taking up the banner?
LEHMANN
I'm afraid I didn't like that. I thought it was too aggressive and unfruitful. Now I am told some feminists advocate lesbianism as a matter of principle. That is what I feared might happen, a total breach. How can the majority of women go along with that? Even the Greenham Common women. Though I agree with their cause, that nuclear weapons should be banned, I couldn't be one of them, because the way they go about it seems to dehumanize them. On the whole anything that becomes a cult, or a mass movement, loses its moral and spiritual value. The crusade has to be personal, individual. As soon as it becomes collective it loses its purpose.
INTERVIEWER
It becomes what Jung called "a collective infection."
LEHMANN
Absolutely. That is perhaps why my voice still may be "vibrant," because it is individual, whatever you may think of it. I think that the relationship between men and women is perhaps improving, that there is a dialogue, an understanding. Because men are beginning to realize that there is femininity in them and that there is a male ingredient in women which needs to be catered to. I think this is the greatest thing Jung bequeathed to us: that the anima, or female in men, and the animus, or male in women, have to be recognized and dealt with. Few get the balance right, alas, but if one does there can be harmony.
INTERVIEWER
Painful as it is to talk about Sally's death, it seems to have changed your life and your work completely.
LEHMANN
I described it as it happened in The Swan in the Evening. Yes, there was an omen: a blackbird hit against my window and dropped dead. It was like a hard thud in my heart, but I was quite happy at the time and brushed it aside, until the news arrived . . .
INTERVIEWER
I know you don't like the word "spiritualism" with its connotation of charlatanism, but Sally's death did seem to spark your interest in the spiritual life.
LEHMANN
In the thirties, like most of my contemporaries, I was an agnostic. I was never a staunch atheist, but I thought that a spiritual life was a sort of gift that I didn't possess. I rejected all orthodox religions: they seemed narrow and dogmatically backward. I read with pleasure the great Christian mystics—Julian of Norwich, St. Teresa of Avila, St. John of the Cross . . . When Sally died I was completely shattered; I didn't think of committing suicide, but I knew I couldn't live without her. So what was I to do? Then out of this appalling darkness came an extraordinary breakthrough: I had the conviction of her presence. I didn't actually see her, but I heard her voice with my inner ear, and I could touch her; I became convinced of the fundamental truth of "living on." I kept saying to people, "But she is not dead!" and they thought I had gone round the bend! I became a recluse, and listened to this inner voice that kept telling me to go on and wait and grope.
INTERVIEWER
Didn't you get involved with some mediums, or "sensitives" as you call them?
LEHMANN
I went to one or two spiritualist séances but—without wanting to be too critical—I found them cheap, elementary and popular. Then I joined the College of Psychic Studies and I met Lady Sandys who has become a close friend and is a remarkable clairaudient. The College of Psychic Studies is an intellectually based Jungian organization to which many serious researchers, including doctors and scientists, now belong. Through Lady Sandys I became in touch with Sally and many others. I have written about all this in The Swan in the Evening. I was lucky also to meet Eileen Garrett, a celebrated medium and friend of Aldous Huxley. Huxley was very much in touch with his wife, Maria, through Eileen but was reluctant to admit it. Eileen gives an account of it in her memoirs in which she talks about how much he depended on her. Aldous came to see me after he had heard of my mystical experiences; he told me he had always longed for direct spiritual perceptions. "You are very fortunate," he said, and added very touchingly, "Perhaps I don't love enough." A rather similar thing happened with Cyril Connolly. When I heard that he was going to review The Swan in the Evening for the Sunday Times I was terrified; I thought he would demolish it. Instead he gave it a marvelous review. I couldn't believe it; obviously it had pierced through all his defenses. Later when I met him he said, "You know my mother believed in an afterlife. She died a few years ago and I miss her terribly. She was a clairvoyant, but I never mentioned it to anyone because I was ashamed of it." So I said to him: "You do believe in an afterlife, don't you?" He just turned away and didn't answer. You see, because of the prevalent skepticism of our time many people don't have the courage of their convictions. But I received hundreds of letters—and still do—from people who have lost someone and who have had spiritual experiences. More women than men write, and some say that their husbands don't believe them, insisting it is just their imagination. As if imagination were not the medium by which this super-reality is perceived. What they mean is "fancy," which is different. But for me God is imagination, the creative spirit is imagination. Women suffer the loss of a child more acutely, because with them it is a physical thing; men have not been through the process of bearing and feeding the child. Yes, on the whole I am very serene nowadays: I know that there is a life elsewhere, in another dimension, and that wherever Sally is I shall be soon.
INTERVIEWER
The Swan in the Evening was very well received; you seemed to be back in your excellent creative form. Why did you wait another seven years before producing your last novel, A Sea-Grape Tree?
LEHMANN
I was longing to write another novel, but my life was full with a different kind of learning and experiencing, and I felt it would be impossible to incorporate it all into a novel. I don't know of any novel that has achieved it successfully. A Sea-Grape Tree was an attempt, and it was meant to be more like a poem. I went back to Mrs. Jardine because I had always longed to know what had happened to her. The creation of a novel starts with a sort of explosion: images appear and coalesce, people and landscapes come into focus, and you say, "Oh yes, it has come back, now I can begin to write." Poets feel the same way. After eleven years of total silence, Rilke wrote the glorious Duino Elegies, as you may remember.
INTERVIEWER
The critics weren't very kind to your book. Were you hurt?
LEHMANN
I don't know what to think of the critics. On the whole they have been kind to my work. I was never so deeply crushed and wounded as Virginia Woolf was when she had a bad review. Leonard Woolf didn't allow her to see them. I had no one to protect me, so I did read them. Auberon Waugh, I believe, wrote a long, mocking review of the book. My granddaughter rang me and said, "Please don't read it!" And I didn't. The only thing I mind and brood about is mockery. I had a few good reviews and many letters—which are much more important for an author. I think critics didn't understand the point of A Sea-Grape Tree. I'm not comparing myself to Shakespeare, but the island in the book is somewhat like Prospero's in The Tempest. It is not a real island, but a place where those who have been wounded go to be healed—an imaginary place. I would like to write another long novel which would be a sequel to A Sea-Grape Tree. Perhaps the story of Rebecca and Johnny after they leave the island. Whether I shall ever finish it or not is another matter.
INTERVIEWER
Let's talk about your own technique. Once you have started a novel, once, as you said, the explosion has taken place, how do you work?
LEHMANN
It's very straightforward. I write in longhand. The first draft is the working draft, and no one can decipher it. Then I rewrite it, and that second draft is the book in its half-finished form. Finally I write it a third time—paring down and trimming—and then I send it to be typed. I never rewrite or touch the typescript; I simply send it to the publishers and keep my fingers crossed.
INTERVIEWER
How do you respond to people who say that the novel is a dying form, that it has lasted three hundred years, which is enough for any literary genre? Do you agree?
LEHMANN
People have been saying the novel is dead for as far back as I can remember. The novel will never die, but it will keep changing and evolving and taking different shapes. Storytelling, which is the basis of the novel, has always existed and always will. Nowadays, there are too many books and not enough good ones. I find that the women writers I most admire at the moment are biographers: Hilary Spurling's biography of Ivy Compton-Burnett, Victoria Glendening's of Edith Sitwell, Marina Warner's Joan of Arc . . . I never wrote a biography, but today women seem to be particularly good at it. The other novelists I most admire and enjoy are Anita Brookner, Alice Thomas Ellis, M.J. Farrell, William Trevor, and Sybil Bedford.
INTERVIEWER
So what is the future of the novel?
LEHMANN
Who knows? Something will have to happen, but I don't think it will come from Britain or America. Things have gone too far in sophisticated countries; the intensity of emotion, the moral conflicts, all that was the basis of great novels has gone. The change will come from somewhere quite unexpected. But it will happen—human beings have infinite resources of renewal.