Interviewed by J.D. McClatchy
Issue 97, Fall 1985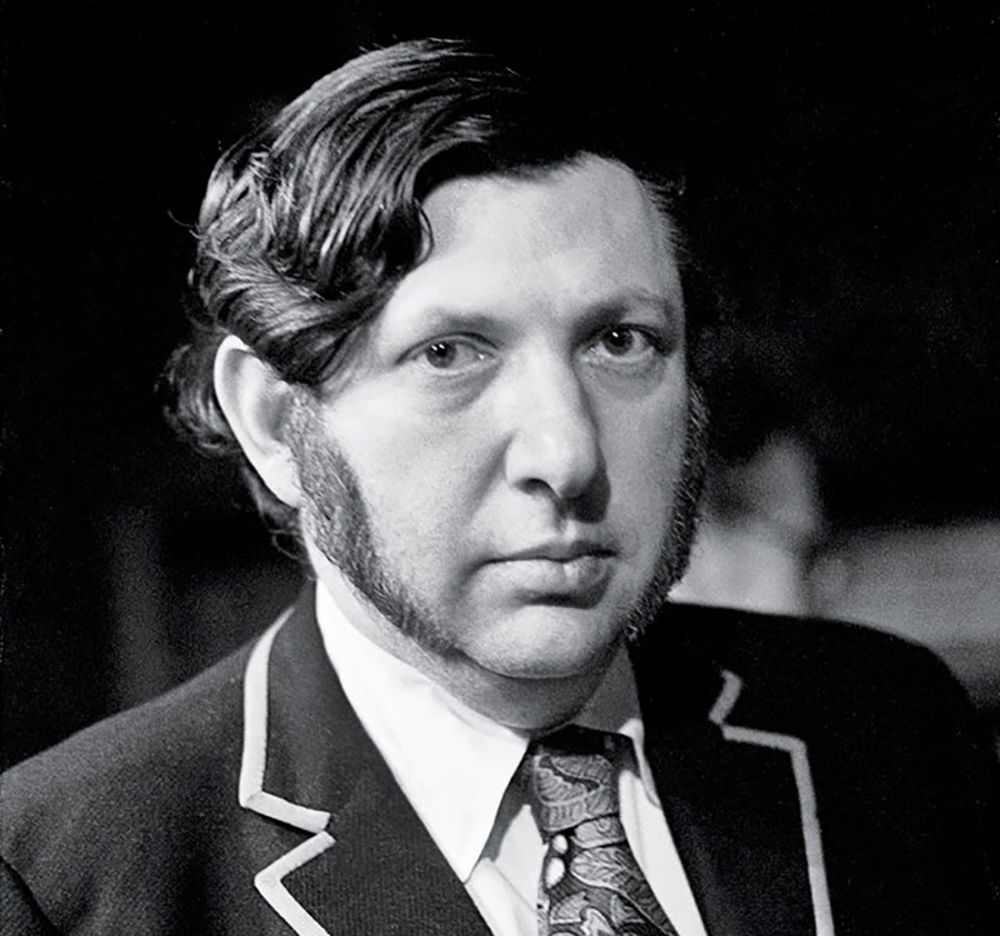 John Hollander is one of our most resourceful and prolific men of letters. Over the past twenty-five years he has published more than a dozen books of poetry. The first of them, A Crackling of Thorns, was chosen by W. H. Auden in 1958 for the Yale Series of Younger Poets; the most important of them is Spectral Emanations: New and Selected Poems, published in 1978; and the most recent—it coincides with his winning the Bollingen Prize—is Powers of Thirteen, which appeared in 1983. He has also written three books of literary criticism and three books for children; edited several anthologies and textbooks; is the author of articles about artists from Thomas Cole to Saul Steinberg; and has devised libretti set to music by Milton Babbitt, George Perle, and Hugo Weisgall. All along, he has been active as scholar, teacher, and lecturer, first as a member of the Society of Fellows at Harvard from 1954 until 1957, later at Connecticut College, Yale, and at Hunter College, where he taught for eleven years before returning to Yale in 1977 as professor of English.
This interview was conducted in a brick neo-Georgian house in New Haven, on a handsome street just far enough away from the university for there to be large shade trees and comfortable distances between neighbors. (Since then Hollander has moved to the country and grown a beard.) At one end of his living room was a Steinway whose lid was stacked with music: the Fitzwilliam Virginal Book, Scott Joplin rags. At the other end, a fireplace over whose mantel hung an oil sketch by John Martin for one of his Paradise Lost mezzotints: Raphael instructing Adam and Eve. Nearby, a brazed sheet bronze abstract relief from the early sixties by his second wife, the sculptor Natalie Charkow. Some of her recent work was around too: haunting stone carvings of reclining couples.
During most of our conversation we sat in this room, on either end of an overstuffed, slipcovered sofa, a tape recorder and a pitcher of iced tea between us. At one point, though, in order to verify a quotation, he hurried upstairs to his study. I followed after him, through the gallery his front hallway and stairwell had become, trimmed with drawings by John Flaxman, John Varley, and Sir George Beaumont, and by a cluster of anonymous seventeenth-century artists. The study itself was bare of pictures, bare of anything but a writer's paraphernalia. Hollander apologized for its clutter. The desk and his battered Olivetti manual were heaped high with letters, notes, drafts, journals, review copies, and student papers. Nearest the typewriter were dictionaries, and Hebrew, Greek, and Latin texts. Close by, on shelves that ringed the room, were books on gardens, philosophy, music, art, and mythography. Open on his desk were copies of Emerson and Ruskin.
Hollander is a man whose body gives the impression of more height and bulk than it actually has. His face is dominated by its features, his hands dart as he speaks, and his head nods. It is not his appearance—though there is a slight resemblance—so much as his manner that suggests a latter-day Dr. Johnson. His forceful personality can be gruff or ingratiating or contentious. His memory is prodigious, his interests encyclopedic. He has a voracious appetite for every kind of knowledge in all its details, and an equally compulsive desire to share what he knows, at times with a disconcerting finality.
INTERVIEWER
The born poets always seem to have made themselves up, and that starts with the conviction that one is a poet. Does that tend to happen at a certain time in one's life?
JOHN HOLLANDER
It differs with different people in different generations. When I was in high school I only wanted to be a humorist and a journalist.
INTERVIEWER
Were you any good at being a humorist?
HOLLANDER
Yes, I think I was. I wrote the humor column for the school newspaper, The Science Survey, at the Bronx High School of Science. I didn't start out wanting to be a poet, or writing poetry. All poets start out by imitating other writers, but the first writer I wanted to copy exactly was S. J. Perelman, and after him James Thurber. Someone should write a little essay on the importance of Perelman not only to comic but also to very serious writers.
INTERVIEWER
Was it his wordplay that attracted you?
HOLLANDER
It was that, it was the fact that he himself had really come out of the "Circe" chapter of Ulysses. It's quite true. He had confessed this on more than one occasion. You might observe that his comic routines were pretty much from that episode, in which an idiom suddenly becomes literal: "She sent him groveling. He came back with a basket of fresh-picked grovels." I loved that, and wanted to do that. By the time I got to college at Columbia, I still wanted to be a journalist, and I went out for the newspaper and shared the top number of column-inches of news and features material for a freshman that year. And then I got distracted.
INTERVIEWER
Distracted by poetry?
HOLLANDER
That's right. Oh, I'd always written verse, just to learn about the various forms. And I was translating some poems of Baudelaire as an act of literary piety. And then I started writing poems of my own.
INTERVIEWER
A freshman in college, then. And, let's see, sixteen at the time? Did the idea of your being a humorist make the notion of your becoming a poet more acceptable to your friends? Or, what would you have thought of the decision?
HOLLANDER
Oh, I would have thought it pretentious and silly, and written it up in my column as a joke. I later learned that when Auden was an undergraduate he felt that if one was a poet then one's outward personality ought not be "poetic." In a sense, when I started writing poetry I insisted on this too.
INTERVIEWER
Allen Ginsberg was a close friend of yours at Columbia in the late forties. How did he influence you?
HOLLANDER
Ginsberg was my poetic mentor, very generous and considerate of my early work. At college he was my close poetic, rather than literary, friend. That is, we talked about the minute particulars of form as if mythological weight depended upon them; and about the realms of the imagination. Not about style, or about "the artist in society"—those were literary matters.
INTERVIEWER
What was the undergraduate literary life at Columbia like in those days?
HOLLANDER
Most of my classmates at Columbia then were veterans several years older than myself, and they educated me as much as my teachers. Louis Simpson, Daniel Hoffman, Allen Ginsberg, all somewhat older than I was, were all writing poems of what seemed to be vast sophistication; and in 1949 I met Richard Howard, whose talent and literary energies seemed prodigious. Of the faculty, Mark Van Doren was a crucial presence for those of us writing verse, a presence itself fabulous to the degree that precept and example were interwoven in it. Also Lionel Trilling, Jacques Barzun, Moses Hadas, Meyer Schapiro, the legendary Andrew Chiappe—these were some of the teachers who mattered most to the minority of undergraduates in those days of a literary inclination.
INTERVIEWER
Was there a formal literary society?
HOLLANDER
Not really. The Columbia Review, with its tiny office in John Jay Hall, was something of a center. Many of the generally literary, rather than specifically poetic, undergraduates who were published there—Joseph Kraft, Norman Podhoretz, Robert Gottlieb, Jason Epstein, Byron Dobell—ended up in journalism or publishing. But it was Ginsberg who was my guide through literary modernisms—French symbolist poetry, surrealism, the world of the poète maudit generally.
INTERVIEWER
He was really one of your teachers, then?
HOLLANDER
For a time, yes, as a somewhat older and widely-traveled friend can be. And all the while, too, there were my teachers-at-a-distance, so to speak, the voices of instruction that came to me from the rustling leaves of books
INTERVIEWER
Such as?
HOLLANDER
Well, in high school, Shaw's plays and prefaces; then, Mann's novels, and all of Auden I could find, and a good bit of George Orwell. These were my moral and political tutors, as it were, my teachers of irony and complexity, the authors that so many of my students in 1968 or so hadn't read. But I think that the great Columbia College Humanities A course—from Plato through (in those days) Goethe—was a crucial matter for all of us. Having been shown there were truly great books, we could begin to wonder what they could continue to mean. I suppose I needed the modern texts, and teachers, to learn how to learn from the ancient ones. I mean that at the time, I couldn't know how great poems could teach you anything about how to live. Novels, yes; in college I was learning that Dostoyevsky, James, Proust, George Eliot—as well as novelists as different as Jane Austen and Laclos—were major texts for secular moral instruction. We used to think that, at any rate, if you'd read enough French novels, you had no right to whimper, in the middle of some erotic, social, and spiritual catastrophe you'd prepared for yourself, "How could this happen to me?" Of course, learning how to avoid catastrophe is always another matter.
INTERVIEWER
It can't be coincidental that all the teachers you name are moralists. You say that Auden "changed" you. What was it in his work exactly that fired you?
HOLLANDER
It was the relation between seriousness and play. It was the voice of a kindly intelligent grown-up who never forgot what it was like to be a child. It was the wonderful improvisational relation to stances and forms and literary modes. The idea of a poet who could write at anything and have it all be part of the poetic oeuvre. A poet who could at once contain and indulge that basic impulse to play with words—an impulse I'd always had and which, at first, I'd only found an outlet for in joking.
INTERVIEWER
I gather you never took a course in poetry writing. But you teach creative writing workshops yourself now, don't you?
HOLLANDER
Not workshops. When I decided to become a university teacher and go to graduate school, I wanted to write scholarly criticism and to teach the literature of the Renaissance. I wanted to keep my poetry a separate matter. During the rise of the "creative writing" industry, in the 1960s, I never taught those courses, nor was I a "writer in residence" anywhere. When I returned to Yale in 1977, I agreed to teach some courses in verse composition, in which I construct and set exercises in formal and rhetorical structures and, like my great predecessor in this course at Yale, Robert Penn Warren, I read great poems with the students who want to write. You can teach the writing of verse—like prose, an instrument—and the recognition of true poetry. The rest, writers must teach themselves. Before there were any creative writing courses, people set their own exercises. Look at Keats's or Blake's juvenilia, for example—exercises in verse forms, in order to discover their own private relationships with form, scheme and mythology. Now that self-help has been discouraged by the culture as a whole, I try to teach writers how to teach themselves. But not workshops—wasn't it Kingsley Amis who said that most of the terrible things that had happened to the world since 1945 had come out of a workshop?
INTERVIEWER
What can a teacher actually do to help one learn to be a poet?
HOLLANDER
What a teacher can do is point out to you that things you're doing when you read or listen or think about language, even though they may seem very weird to you and you may suppress them, are not mistakes, are the right thing to be doing. I discover now that a lot of things I did with language and even visual things in childhood, and that I was ashamed of because grown-ups didn't do them, were a sort of primitive art.
INTERVIEWER
For example?
HOLLANDER
The delight I took, for example, in Central Park's Shakespeare Garden, that was planted with all the herbs mentioned in the plays. I used to wander through that, and it was the first sense I'd ever had of a complicated garden design, and I used to love to walk through it, along twisting paths, and come out on a little bridge across a tiny stream, then walk back into foliage and cross the stream again by another bridge and look at the first bridge I'd crossed. The scale of this was very small, but I loved its connections. I knew I could never talk about this to a grown-up, who would think it ridiculous. It was only much later, when I was bowed under the weight of learning, that I realized the European nobility from the fifteenth through the late eighteenth centuries had spent vast amounts of money in order to build for their delight those structures of variegated, differentiated internal and external space—something in my enlightened education I'd been taught to neglect. My parents used the word "modern," when referring to art and architecture, as a caressing term. In those days one had to admire clean, modern lines, no Victorian gingerbread.
INTERVIEWER
A good teacher would have been able to relax those strictures.
HOLLANDER
Precisely. Good teachers in fact did that, by reminding one that the mistakes one made in childhood—the idea, say, that one thought things were alike because the words that named them rhymed—are part of doing something right, not something wrong. One of my teachers at Columbia, the classicist Moses Hadas, aware that it would get back to me, said that I oscillated when I was seventeen between being seven and seventy. And he didn't say that in disapproval at all. Or, here's another instance: another of my teachers, Mark Van Doren, simply reading a poem of mine, would pick out one word that I had thought was a passing move, and he'd say that was the poem's marvel—and not tell me why. I'd have to go home and think about it. In trying to do the hard thing, something else just came along. Now why should somebody want to say that was the best thing, as if the hard thing I had set out to accomplish were nothing? Oh, that was a very valuable lesson. Later, I learned that was one of the standard stories about great teachers, and I hadn't had to go to a Zen master to learn it. What you have to learn is what indeed you can do well.
INTERVIEWER
Now that you're a teacher yourself, is your schedule as a poet pretty much determined by your academic life?
HOLLANDER
Not necessarily. Often when I'm most busy with teaching or scholarly writing, my notebook will start filling up, or I'll begin to see just exactly what plant a particular notebook seed was really of. Sometimes a long sequence, like Reflections on Espionage or Powers of Thirteen, is easier to maintain in and among other tasks. In progress, a long project is like a secret houseguest, hidden in your study, waiting to be fed and visited.
INTERVIEWER
Do poems come more easily to you now than they did twenty-five years ago?
HOLLANDER
Yes and no. I hope that bad ones don't come at all. That is, I don't try to play with particular structures, ideas of what a poem is, formats and the like, just to see what I could do with them. Those things were "easy" to write in many ways. I like to apply Karl Kraus's remark on aphorisms to poems: they're all easy to write if you don't know how.
INTERVIEWER
How long do you work on a poem?
HOLLANDER
A short one will be written quickly, at one sitting, usually under an hour. A really long one may take over two years.
INTERVIEWER
How do you sense that you've "finished" something?
HOLLANDER
I usually seem to finish a poem when I write it down. That's because I may have been carrying the notion of it around so long in my head.
INTERVIEWER
Even the last line?
HOLLANDER
No, I discover that—unless I'm writing the sort of poem that is generated by its last line.
INTERVIEWER
So you don't revise very much at all?
HOLLANDER
I revise very little. I always write in longhand, and I revise when I type. Then, when a poem is to be published in bookform, I may redo something in its magazine version, something that doesn't seem right to me. I test those aloud by reading them in public. When I read a poem I can very often tell if something is wrong, sounds phony or forced, isn't doing what it's supposed to be doing. I hear a wrong relation between the rhythm and the sense, say. I sometimes hear a weak or easy move, or some inadvertent chiming of sounds that I didn't want. That's one of the many reasons I love to read.
INTERVIEWER
What of your sense of your own voice? How has it changed?
HOLLANDER
It's changed. In a general sense, I was writing in a line of wit, and of essayistic speculation, when I was young. Still under Auden's influence, I wanted to be read by philosophers and scientists and political theorists, not just by literary readers. But then I began to write less discursively, more puzzlingly, I suppose less wittily—except in what was clearly versified essay, like my poem in couplets called "New York." Someone recently accused my view of poetry as being "High Romantic," and if that means agreeing with Shelley that poems are far more than good writing in verse, I suppose it's true—a strange version of the High Romantic, anyway, and at a late hour. My voice is still the same, but it doesn't expound in verse nowadays—it rather murmurs or chants or sometimes mutters, meditatively and privately.
INTERVIEWER
How did you—or rather, how does any poet come to make that sort of change? Are those changes made for you?
HOLLANDER
There are two ways in which modern poems seem to live in their metrical forms. One of them's exemplified by Stevens, who found very early on that it would be a kind of blank verse, and finally, blank tercets, that he was going to be able to write in. He found a style of blank verse that was completely his own and he could even, as we know, dictate poems in it. Then there is the Audenesque kind of approach to verse, which wants to use every conceivable device or form or style, attaching some kind of modal significance to each one. "The Sea and the Mirror" itself is a perfect example of this, where every character at one point speaks in a different verse form and exemplifies it—that poem seems to sum up his whole formal career. These are two diverging traditions, and for a long time I've felt myself to be part of the second, the Audenesque, and doomed to hanker after the inevitability of certain kinds of form. Some poets I admire very much found a way of speaking early on, and they had no general formal problems thereafter. Technical problems were of other sorts. Other writers of course have wandered from one thing to another. Right now, I speak in pure syllabics, but I don't know what will come next. I find free verse very, very difficult to write; in the past, when I've written free verse, I've felt the constraints some people must feel trying to write couplets. I don't know why some people have an ideology about form—"open," "closed," whatever.
INTERVIEWER
We've talked about poets and teachers. How do poems themselves teach?
HOLLANDER
They teach not how to live, but how to learn about living. Great poems are all fables about life. There are two popular and radically antagonistic views in the world today about what the best literature does. One is that literature is only about itself. The other view is that literature is all about life, and that the more directly it transcribes experience the better it is. These are two views I find equally implausible. I think one of the things about poetry (and certain great fiction would be included in this) is that the whole notion of "aboutness" is peculiar. One of the ways literature is about life is by way of being about itself. Or, to put it better, literature gets to be about life genuinely by taking very great regard of how much it is about itself. Its business is, in Stevens's phrase, "plainly to propound" fictions, the way one propounds parables, and to go on interpreting. That is its higher moralism.
INTERVIEWER
The artist Saul Steinberg once said that, for him, drawing is a way of thinking on paper. Is poetry a way of thinking for you?
HOLLANDER
Yes, certainly. I've discovered too that poetic thought shares something with teaching in this respect. Poetic thinking can be characterized in many ways—as alogical or symbolic (whatever that means) or visionary or whatever. Those are the terms of various schools. Ultimately, poetic thought is interpretive.
INTERVIEWER
I read the other day that when Thomas Carlyle visited Coleridge he found that the poet "could not keep from his laudanum bottle" and that there were "a number of ingenious flashes and pleasant illustrations in his discourse, but it led nowhere." That description reminded me of a lot of contemporary poetry. What would happen if you took laudanum?
HOLLANDER
Nothing. It would have absolutely nothing to do with the imagination—as I learned when I was young and went in for that a little more. Let's put it this way: I don't take laudanum. I take pains. Actually, what summons up vision and voice from wherever they ordinarily hide is the dangerous charm, the potent magic of language itself. Language and its structures—the alchemy of syntax, the temples and sacred precincts of verse. Solving puzzles of construction that I've propounded for myself. Discovering secret doorways and hidden surprising staircases in formal rooms that had been lived in for centuries. Those are what lead to unfoldings for me. I guess that's the poetic dope I—er—do.
INTERVIEWER
Let's talk more specifically. What's the genesis of a poem? What comes first to you?
HOLLANDER
A true answer to that question would really be like another poem! All of the candidates we have for being atoms of the poem are interpretive notions. It's hard to say. A poem starts from a prior sense of what a poem is for me at the moment. What sort of piece of writing does one think of as a poem? There are so many possibilities in this century. Anything that purports to be a poem has some claim. I know the sort of text I think of now as a poem, and that's my starting point. Then, I have a sense of the sort of terrain I want to explore next. Very often there is a series of moves I want to make, and the poems group themselves.
INTERVIEWER
For example?
HOLLANDER
Well, my recent long poem Powers of Thirteen was—like so many poems—an original intention that got out of hand, took hold of its own reins and ran away with itself. And me, I'd started writing a poem about—I should say "about" in quotes—plainness and complexity. It got to be eight stanzas of thirteen lines, each of thirteen syllables. When it was finished, I noticed something sonnet-like about the stanza form. Even though unrhymed and not accentual-syllabic, it was a block of verse utterance with possible divisions into six and seven, eight and five lines or whatever. I then wrote some individual ones, exploring the ways of talking to myself the form suggested, quickly learning to call "You" whatever it was "in" me I was talking to. Then "You" began to come alive, through the breath of my talking. And then a discursive project was thrust upon me. I hadn't set out to write a very long poem. That decision was a sort of interpretation of what I'd been doing in the first place. But then I knew I'd have to work through the meaning of "You" in my life, and not wanting it to be an endless work, I decided that there could be no more than 169 (or thirteen squared) of these stanza-like, sonnet-like blocks.
INTERVIEWER
But what about writing any one of them?
HOLLANDER
I kept a notebook—an ancient Harvard Coop ledger with numbered pages I'd had for decades. The thirteeners got written in it, on pages that usually had a note or two . . . a phrase, a turn I wanted my walks with "You" to take, in town or in the country. A feeling. A fear. A connection between two disparate elements of experience, or a conspiracy I'd discovered between two words.
INTERVIEWER
In other words, not notes for subjects of poems.
HOLLANDER
No, although they ended up on the periphery of sex or work or art or the human seasons. I'd write the poem on the page, working in and around the germ of notebook entry. Often the poem would outgrow its conception, and the entry would vanish, or change, or sometimes get recopied onto a later blank page. Some sections stayed partly written for months. Some would be calendrical—I'd be able to ask, "Well, what have I to say to 'You' about Labor Day?" A lot of these were poems of summer, and I suppose that northern Maine claims much of the landscape in them.
INTERVIEWER
But what about other poems of yours, not in series?
HOLLANDER
I suppose that there is always some implicit sequence, some relation to some kind of thing one has been doing. A new separate poem may be, imaginatively, turning over a new leaf. But that presupposes a book full of old ones. So that the "occasion" of every poem—which is always a junction of many paths, reflective, formal, questing, exploring—is also the occasion of filling a place in a series of what one has done. Of the tradition of one's work.
INTERVIEWER
You seem to make most of your decisions about a poem, then, before you write it. But in the writing of it, does a poem have new energies that take you by surprise?
HOLLANDER
Of course. That's the whole point, isn't it? Inspiration comes within a framework. A poem that doesn't get out of hand isn't a poem.
INTERVIEWER
Would you distrust the poet who works without such a framework or scaffolding? Or might you even envy him?
HOLLANDER
I don't think anybody works without scaffoldings, but different writers are conscious in different ways of how they're building them. A writer who appears not to have one is perhaps to be envied. There's nothing to recommend in this matter. Each poet evolves individually. Each scaffold is protected by the poet's blindness about it. It isn't that writers are evasive. Oh, writers are entitled to some evasion because people ask us questions that are merely curious, not serious. But all writing is a little like magic, and you're really afraid that if you could rationalize it all, give a perfect account of it, it would somehow wither away. No matter how much you believe—as I do—in rational discourse and clarity and good models, I think there is always that fear. I wouldn't have wanted to say so twenty years ago, but there you are.
INTERVIEWER
Do you think you've limited your audience by the kinds of presumptions you have about the way a poem is written and how it is to be read?
HOLLANDER
No, what's "limited" my audience is its difficulty in coping with how much I may have on my mind at a particular moment.
INTERVIEWER
You mean that you're not elusive so much as too allusive.
HOLLANDER
Not all poets, certainly, but all poetry is ultimately very allusive. Literature is not different from life, it is part of life. And for someone like myself, The Odyssey is as much a part of nature as the Aegean. And I react to the Aegean—as distinct, say, from the Caribbean—because its history is part of its physical substance. What I know about it, and feel about it, even mistaken things, is a part of it. Certain great texts are like this. Paradise Lost is like the Himalayas. It's there. A part of nature, not separate.
INTERVIEWER
You are increasingly referred to by your best critics as a Jewish-American poet. We're used to debating issues about "Jewish" novels and novelists, but it's an aspect of poetry that's rarely discussed. How is it defined? As a style? A sensibility?
HOLLANDER
The problem is perhaps something deeper than that. By and large, myth-making, or image-making, and traditional Judaism are antithetical. It's as if you had to be somehow violating something to make images and symbols at all. On the other hand, verbal images—verbal substitutes for images—and stories told in interpretation of other stories, are both a part of Judaistic tradition. I do not have unpleasant memories of my Jewish childhood. My family was somewhat observant—that is, I grew up in a kosher household, and I was taught some Hebrew, and my parents, both of whom were enlightened freethinkers in some senses, made some deliberate commitment to maintaining traditions of observance because they believed in so doing. And remember, I grew up during the Hitler period and during World War II, when it became important for all sorts of other reasons to affirm these things. When I got to college, I drifted completely away from religious observances, not rejecting it, but simply ignoring it. Then again, because I had some kind of poetic vocation, it meant I had to enter into an intense, long love affair with the English language and its history, with the American language and its relation to the English language, which meant the poetry both in them and shaping them. The English language is the language created by an Anglo-Norman alliance, forged by Christianity. There is a way in which English is a Christian language. A kind of exploration of it was necessary. It seemed impossible for me to ruin poetry willfully by just taking "Jewish material" and putting it into poems. I could never do that. And I was not ready to write of my own life for a very long time. I could only write fables and jokes and fictions, in the narrower sense, about my own life, and write through personae that were largely not Hebraic. They were recapitulations and summings up of all of the relations to masks that modernism had put upon me. I was not making much contact with many earlier traditions—that is, I think I still believed, in my early twenties, Donne to be a greater poet than Milton. This was nonsense, but it's what I'd been taught to believe. I hadn't shaken that off yet. I hadn't read Spenser at all, just a few bits, the obligatory bits, and hadn't understood what Spenser being "the poet's poet" meant—that is, the poet that other poets could comprehend when other people couldn't. This relation to poetry was really a little bit like my relation to my own peculiar anomalous condition. I did always feel that anomalousness, the anomalousness of being Jewish, in history, and how being Jewish-American was a different kind of hyphenation from other kinds . . .
INTERVIEWER
Not anomalous in New York.
HOLLANDER
No, but anomalous in America. I knew that New York was a Jewish enclave in America, and also I knew that New York wasn't America because of its cosmopolitanism anyway. I did cross the country when I was seventeen; I had some sense of American expanse. In any case, I didn't really know what to make of the problem of poetic identity. I certainly wasn't interested in pretending not to be Jewish, just as, in absorbing French poetry and the English Metaphysicals, I wasn't pretending not to be a New Yorker. I certainly didn't want to do what a very touching, moving generation of immigrant writers had done, poets like Charles Reznikoff, who had seen in a kind of William Carlos Williams objectivism, as it were, a way in which a writer could write the common American language and not betray his Judaism—culturally at least. Religion was another matter; you can't substitute traditional Judaism for orthodox Christianity, with its rich patterns of ritual and fable, in a poetic world. It's almost as if there were a kind of allegory in this. But I won't interpret it now.
INTERVIEWER
Is there a contradiction, then, between a Jewish poet as transmitter and interpreter of a given tradition, and an American poet who is archetypically considered an originator, a seer rather than a scholar?
HOLLANDER
Well, this is one of the things I'm trying to understand. I do think that a lot of American Jewish poets really aren't that much in contact with Jewish tradition, that the history isn't available for them, or perhaps only a foreshortened one is. For some—and I'm not speaking in condemnation but speculatively—for some American Jewish poets, Jewish history either starts with the Holocaust or with nineteenth-century pogroms.
INTERVIEWER
Yes, but what line do you see in all this?
HOLLANDER
I don't.
INTERVIEWER
You don't see yourself as the heir to Charles Reznikoff and Delmore Schwartz so much as to Wallace Stevens and Emerson.
HOLLANDER
No, I don't. You see, poetically I don't feel close to Jewish predecessors. I feel there have been some twentieth-century Jewish poets I've admired very much for the ways in which the Jewish tradition and the contemporaneity can work together. But they're all radically different in the way they do this, it's all very strange. Paul Celan, for example. It's very remarkable what happens in his later poetry—Jewishness isn't in any way literal there. The poet who is in the best position to be able to deal with both Jewish and other literary tradition is Yehuda Amichai, because he is writing in Hebrew in Israel today. I think a lot of his poetic roots are German. The influence of Rilke both on Celan and, I suppose, on Amichai, is strong. But that isn't it. I suppose that the Jewish component of the poetry is simply the personal one. I hope my case is a version of that, as if Jewish history, in some metaphoric way, infused my childhood, my parents, my early years. That's the way I think so-called "Jewish experience" enters, rather than ideologically or schematically. You might say that it has the same kind of role in an approach to a general literary sense of America as regionalism does.
INTERVIEWER
You don't consider yourself part of a regional group?
HOLLANDER
I am a New Yorker, by birth and some disposition. I'm not part of a school. The contemporaries whom I admire most—their writing is totally different from mine, formally, in the realms of the mythology, everything else. I think the notion of school or community is very trivial indeed. Some people seem to think that poetry is a kind of corporate enterprise. I think it's very lonely; that is, the work is very lonely. The politicized notion of people writing in chorus, which I suppose ultimately goes back to French painting in the nineteenth-century and the notion of "schools" and antiacademic academies, is either a public relations ploy on the part of editors, reviewers, or whomever, or a sincere but imaginatively trivial matter of people huddling together for warmth because they are cold. I think one needs one's own warmth. I can't ever be anything but a Jewish-American poet—and I suppose the way I am is simply the way anyone is a poet who manages to be one. What that means is always what it means to be an American poet: to help try to define the idea of being American. This is where I do feel that I, like all of us, trace back to Emerson, in that being American is a very special version of the condition of being a citizen of a country, that it is anomalous in the history of nationalisms. It is quite as anomalous in one sense as being a Jew is in the whole world of nations, races, religions, since trying to define being a Jew by any of those is very difficult, almost impossible. It's a tradition of identity that for some reason has continued. America, which has, of course, all of the physical and outward attributes of continuation, nevertheless was from the beginning a special case of being a nation. We still are, particularly in the world so changed now even from what it was twenty years ago. Being Americans, we have a special burden on us, a burden of invention of self, and I feel that these matters are somehow related, metaphorically. That is, being Jewish and being American are in a way parables for each other. But I say that with some hesitation. Perhaps those two conditions are like two lights burning together, lights of two different colors.

Author photograph by Nancy Crampton.