Interviewed by Frederick Busch
Issue 121, Winter 1991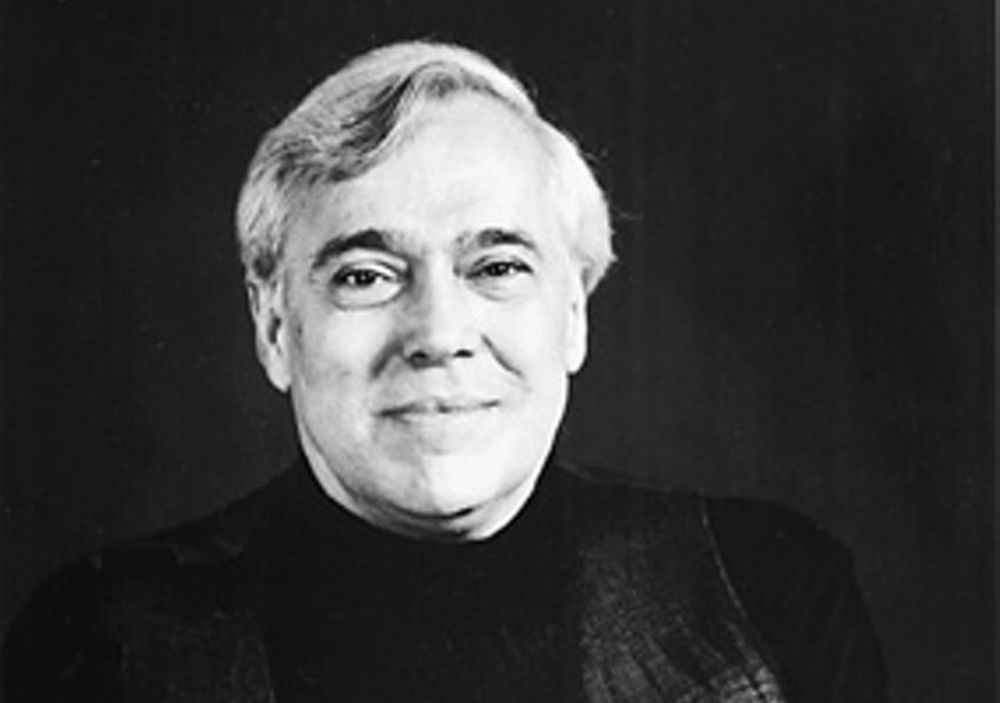 "Cities are the least permanent things in our civilization," according to Reynolds Price, who has centered both his life and his literary work around the rural and small-town culture of the American South. Born in Macon, North Carolina in 1933, he has spent most of his life in his home state, though he has traveled widely. He studied at Duke University as an undergraduate and earned his B. Litt. at Oxford's Merton College after winning a Rhodes scholarship. In 1958 he returned to Duke to join the faculty of the English department, becoming in 1977 James B. Duke Professor of English. Except for temporary posts as writer in residence at other universities, Price has remained at Duke, where he currently teaches for one semester each year.
In the thirty years of his literary career, Price—as novelist, short-story writer, poet, playwright, essayist and translator— has published twenty-one books, twenty with Atheneum, the publisher of his highly acclaimed first novel, A Long and Happy Life (1962), winner of the William Faulkner and Sir Walter Raleigh awards. Among the novels for which Price is best known are The Surface of Earth (1975), which won the Lillian Smith Award, and Kate Vaiden (1986), for which he was awarded the National Book Critics Circle Award. His short stories have been included in Prize Stories: The O. Henry Awards and The Best American Short Stories. He has held Guggenheim and National Endowment for the Arts fellowships, and in 1988 became a member of the American Academy and Institute of Arts and Letters.
This interview was conducted on November 19, 1990 at the 92nd Street YM-YWHA in New York City in front of a large audience. Though Price has been confined to a wheelchair since 1984, when he underwent the first of three operations for spinal cancer, he is still a muscular, energetic man. As an artist he has remained unfettered and is, if anything, more prolific now than ever. (A novel Blue Calhoun and a collection of short stories are forthcoming in 1992 and 1993.) After the interview, Price read from his poems and new fiction. The atmosphere was warm, even familial. At the end of the reading he lifted himself up on the arms of his wheelchair and, on locked elbows, bowed to acknowledge the applause.
INTERVIEWER
Let's start with the recent and important past. In 1984 you fought an astrocytoma in your spinal cord. Since then you have rolled on to produce the following: Kate Vaiden, The Laws of Ice, A Common Room, Good Hearts, Clear Pictures, The Tongues of Angels, New Music, and The Use of Fire. You have published poems, essays, plays, novels, novellas, translations. Can you talk about your extraordinary prolificness?
REYNOLDS PRICE
No, I can't—not confidently. My mother had an all-purpose word for any mysterious anatomical reality. She called it an epizootic. So I always say that the X-ray treatments must have speeded up my epizootic, but that's about all I can offer. One very practical thing that's happened though is that I've had the enormous luck to have, since 1984, one reliable assistant at a time who has lived in my home and has done the kinds of daily chores that are no longer easy for me—groceries and mail and so forth. I've learned what an immense amount of human energy is eaten up by going to get the laundry, much less washing and folding it. I have that much more time available in the day now, but something much larger and stranger has also happened, and I can't say what it is, though I'm grateful.
INTERVIEWER
It's clearly not just opportunity. Are you compelled to write?
PRICE
I'm compelled in a very invigorating way to write. It's not some Dostoyevskian ax-murderer compulsion to spend the day at the keyboard. No, I love to do it.
INTERVIEWER
You're not just staying out of trouble?
PRICE
Not just that, by any means, though idleness quickly poisons me if I let it spread. You've mentioned the crisis of 1984 to 1986 when spinal cancer, three radical surgeries, and five weeks of withering radiation paralyzed my legs. In the first five months of that long dark night, I couldn't write more than the odd short poem. My mind and hands just would not do it. I couldn't even make myself read, not more than letters or magazines. I was, at first, deeply stunned and then intent in every cell on healing and lasting. Only when a friend, uncoached by me, commissioned me to write a play for a group of young actors, was I slowly able to guess that I was free again to focus my attention on something more than my own halved body and its secret inner guerrilla campaign to save what was left, then teach it a whole new life, strange as Mars. In slow motion I wrote a play called August Snow through the next two months; and that time warmed my engine enough to send me straight back to finish Kate Vaiden, which I'd abandoned at the end of part one, and then on through the eleven books I've started and finished in the past six years. Previously I'd averaged a book every two years at least, so I'd hardly been a great tree sloth; but I'd always said truthfully that writing was hard for me, very hard, and now it's not.
INTERVIEWER
Are you having fun?
PRICE
At this instant?
INTERVIEWER
No! Are you having fun as a writer? Most writers would not admit that they are.
PRICE
Well, I don't want to talk about "the joy of writing" as in "the joy of sex." But it's a deep joy, yes. I like it better than anything else I do except being with a small group of very dear friends, and sometimes I have to skedaddle from them and go back and write for a while.
INTERVIEWER
Let's go back to when you were a very young child. You were a gifted artist using pen, pencil, and paint. In your recent novel, The Tongues of Angels, your narrator-hero is an artist. Seeing and turning what you see into something tangible is very important to you. How does the visual intermingle with your obvious love of language?
PRICE
First, my eyes are my primary teachers. And I assume that this is true for a vast percentage of the human race, certainly for the entire sighted portion. For us, the world enters there—it mainly enters my mind through my eyes, and I make of it what I will and can. The granary, the silo—my garnered experience—begins as stored visual observation. I tell my writing students constantly that roughly ninety-five percent of the human race is legally blind, and I mean it quite literally. You don't have to be in New York to realize that Americans never see anything; you can go to a small country town and realize that an enormous number of the citizens simply don't see anything at any given moment but what they are actually hoping to see.
For some reason or other I was born an avid observer and witness. Both my parents were tremendous watchers of the world. I can remember from my childhood that one of the things my mother loved most was just to drive downtown, park, and sit in the car watching people walk by. Europeans and Middle Easterners do that in their piazzas and souks. Of course, if we try it now in Bryant Park or Central Park, we're dead by sundown. But I love to watch the world, and that visual experience becomes, in a way I couldn't begin to chart or describe, the knowledge I possess; that knowledge produces whatever it is that I write. From the very beginning of my serious adult work, when I was a senior in college, my writing has emerged by a process over which I have almost no more conscious control than over the growth of my fingernails. The best I can do is to live as if I were training for the Olympics. I try to keep my mind, which is an organ of something called my body, in the best possible physical shape; if I do that, I find that it does my work for me. I think artists of almost all sorts would say that—from great athletes and dancers to poets and composers. There's a huge amount of discipline and training and specific technique that can be learned; but ultimately it's a matter of arriving each morning at the desk and finding that the cistern filled up in the night—or that it didn't, which is mostly my fault.
INTERVIEWER
And that no one will rescue you from having to do something about it.
PRICE
Absolutely. Man the bilge pumps or dig for water!
INTERVIEWER
You mentioned your parents and how your mother taught you to see, or taught you that seeing was a great thing to be doing consciously.
PRICE
As a child I thought it was very boring when I had to sit with her on the city streets, but the time sank deep and surfaced later.
INTERVIEWER
In writing about your parents you have referred to and described a three-way marriage among you. You have written powerfully and movingly about your parents. You have imagined and appropriated their lives. When you put together your 1970 collection, Permanent Errors, you suggested the cover design, which used a photograph of them as its centerpiece. Would you talk about how you have returned, often and fruitfully, to your parents in your writing?
PRICE
They were almost too lovable, which is something I've heard very few people say about their parents. I think both my brother and I, who were their only children to survive infancy, have all our lives been handicapped by the fact that we seldom meet human beings as loyal, affectionate, or continuously amusing as our parents were. They were both grand talkers, and my father also had a thoroughly first-class verbal and gestural wit. He was a great comedian—and I'm thinking of Charlie Chaplin when I say that—though he never had a moment's training nor a moment's professional opportunity to exhibit it. Among all his friends, he was absolutely everybody's favorite person to see. By the time I was born in 1933, he was a very serious alcoholic—I don't guess there are any unserious alcoholics—but he made a deal with God when I was born. My mother and I were both in danger during her labor—I was one of the last American bourgeois children born at home—and my father vowed to God that if mother and I survived he would stop drinking. We survived, and he did. It took him a couple of years, but he did.
I learned about the vow very early; from that time forward I took on this unsleeping responsibility for my parents, especially my father. I thought they were children who were much younger than I and who needed all the care I could give. I don't think that kind of backwards adoption is rare at all. I used to think that I landed myself in a fairly unique situation, but I continuously find people who tell me that their relations to their parents were almost identical to mine, above all if they were only children as I was for the first eight years of my life. So I just put in enormous years of love and sorrow, desperation and joy—enormous years of practice in managing the lives of these two rewarding but endlessly mysterious people and in trying to convince them that I was a valid third within their pairing; amazingly, I think they admitted me.
Then we admitted my brother when he came along, and as families go, I think ours was about as functional as they get. My parents also did something which . . . it's rather awful to say, but which was another gift to me as a writer: they died when I was a young man. My father died when I was twenty-one years and twenty-one days old, which is like something out of William Butler Yeats. My mother died when I was thirty-two.
INTERVIEWER
Why was that a gift?
PRICE
Because they immediately began to recede from me; and I was not faced with the duty, which I would certainly have assumed, of seeing them through old age and illness and a slow death. I'm able to remember them very intensely as the kinds of people they had almost always been for me. I never saw them metamorphose into what I'm now so plainly becoming, an older human being with chronic physical problems.
INTERVIEWER
You return to their youth. You invented their youth.
PRICE
Yes, and I knew a lot about what they thought their youth was because they talked about it constantly. Both sets of memories—their separate childhoods, a long courtship and six hard years at the start of their marriage—were mostly comic, though since my mother was orphaned young, her stories were sometimes deeply awesome: a child's worst fear, abandonment. Like the vast majority of human beings, my parents read little beyond family letters and the daily paper. But they ceaselessly talked about what they'd seen in their narrow space, though my father would talk about Franklin Roosevelt and what was afoot in World War II. Then television staggered into our lives in the early fifties, and they would talk about Jackie Gleason who was very much like my father as a jester—large but nimble—and about the comic awfulness of Liberace.
INTERVIEWER
I would call you a comic writer sometimes.
PRICE
I think I'm a comic writer always. I hope I am—in the long run anyhow—because I think our existence is comic, finally.
INTERVIEWER
You can be a Rabelaisian comic writer and have done so wonderfully.
PRICE
I love to be funny and am scared not to be. Anyone who was reared in traditional Southern culture believes it's important to be entertaining to one's elders and peers. I'm sure this is true of traditional Jewish culture, Chinese culture—Irish, Italian, you name it. I can't think of a culture, except perhaps the Prussian aristocracy, in which it isn't positively desirable. I stand in great dread of boring anyone, though I'm sure I bore some people daily because I do go on, don't I?
INTERVIEWER
So do your characters. They like to talk . . .
PRICE
They talk their heads off. But I try to make the talk as interesting as the way my parents and kin spoke, which was fine indeed.
INTERVIEWER
Now a nastily academic reader—and we don't know any, but there might be some—would say that your characters are often wooing one another, that they're warm and generous people, they love one another, the greatest gift they can give is the gift of themselves. I see your characters, almost like those of the Pietà, bearing themselves to one another—but they can never pierce that invisible membrane, can they? Would you care to talk about the sorrow that they all come up against: that they can't finally be inside one another permanently, give one another their whole lives?
PRICE
Has anyone ever? I think it's Aldous Huxley who talks about two lovers sweating quietly palm to palm. No, unless we possess supernatural abilities, we can never be certain that we've entered the mind and soul of another creature. I suppose as a very young child I felt what I later discovered was common in children, especially lonely children, which was that I did believe I completely entered the minds of certain animals who accompanied me—family dogs, for instance—and I thought they understood me entirely. I'm not at all sure I was wrong, and the knowledge gave me occasional peace and the daring to try the same with humans. But partly because I was the junior add-on member of this triangle in which I lived, I became aware early of the gap that threatens to open between us at all times, and that I think must be calculated into all the relations we try with one another.
INTERVIEWER
So you have people being charming and roguish and loving with one another . . .
PRICE
I think ideally we're constantly involved in a kind of benign seduction of one another. This ties in with my notion that we're partly here to entertain one another, certainly to make one another's passage as interesting, suspenseful, and painless as we possibly can.
INTERVIEWER
Would I be correct in saying that it is the women in your fiction who often realize that the final gap in a relationship cannot be bridged—and then reconcile themselves to that fact?
PRICE
I never thought of it that way, but your guess sounds terribly right. If women understand, it's because they create the rest of the human race. They make these children in their bodies, and the children leave their bodies. Their children are not their bodies. Their children turn out to be portable and detachable, and women are faced with their tragicomic ability to create but not to possess, however hard many parents may attempt that form of demonic possession. All the smartest people that I knew as a child were women—much smarter than the men—in the sense that they were wise, shrewd, foreseeing. The men were often lovable—I grew up in a family of charming drunks, if that doesn't seem an offensive oxymoron; but there wasn't a drunk or addictive female in the family; so the women were the great generals, the great feeders and healers—all but perfectly patient and endlessly expert at taking pain and changing it somehow to usable coinage.
I figured that much out very early. And one of the things I like about my work—and I'm not going to tell you what I don't like about it—is that it presents a rich, and I think very true, gallery of strong women. I'm proud to have made them, in so far as I did make them.
INTERVIEWER
Is there any reason why men can't write about female protagonists and vice versa?
PRICE
All together now: men are reared by women, and women are reared by women in our culture, and I can think of very few cultures in human history in which an opposing situation prevailed. An alert boy then spends his most sensitive and receptive years almost exclusively in the presence of women—mothers, aunts, baby-sitters. A girl spends her formative years almost exclusively in the presence of women as well; Father is someone who comes home at six o'clock and is tired and cranky at best. The only serious exceptions I can think of are the Brontë sisters, who were reared by their father and their crazy brother.
In recent years feminist critics, some of whom have instructed me and to whom I'm very grateful, have studied the number of men who've written in the female first person, in the English language alone, since the beginnings of prose fiction. Right off in the eighteenth century there were minds as capacious as Defoe's in Moll Flanders and Samuel Richardson's in Pamela and Clarissa, not to speak of successors like Tolstoy and Flaubert. A few years ago I began to write an essay for The New York Times Book Review in which I tried to make a list of extraordinary males who had written fiction about women and who had been accepted by both male and female readers. I also tried to find women who had written in the voice of a man, not just about men but in a man's voice. And, of past and present necessity, the women's list is a lot shorter—not that I mean to award merits or demerits because women don't frequently write in a male voice. Again I suspect that the situation is mainly a result of the fact that most children are reared by women and only start to become other things fairly late in the growth of their minds and imaginations (one of my great teachers, Lord David Cecil, started me on this tack in England in the fifties). It's a fact no more or less interesting, though surely less culpable, than the fact that millions of men, some novelists included, blind themselves for life at adolescence to the vast amount they've learned, from the time of their conception on, about women.
I hope, as I said in my Times essay, that a great many more women will attempt the adventure in impersonation, inhabitation. And because I said this in the essay, of course, I got a small raft of mail from radical feminists who thanked me to keep my hands out of their business and let them get on with the complete exploration of the female sensibility and the complete omission of the male.
INTERVIEWER
There are some fine women writers.
PRICE
Oh, absolutely. Writers like Katherine Anne Porter, Eudora Welty, and Toni Morrison—to name Americans only—are as broad in their grasp as anyone living or dead. And some younger wide-gauged women and men are coming to light, though I find strangely that among my students there are now more macho females than males—macho here meaning self-gender absorbed to the point of blindness.
INTERVIEWER
Let's jump way back to 1964. Reynolds Price writes: "I will claim that the best American fiction of the next twenty years is likely to be regional rural fiction." Time is well up. Were you right? I think you do believe that city fiction has constraints upon it that rural fiction might not.
PRICE
Well, I think that the essay you're quoting from, which I wrote for the old New York Herald Tribune—to tell you how long ago it was—is called "Country Mouse, City Mouse." It posits the theory that the richest fiction, certainly the richest fiction that we've had in the Western tradition, has arisen out of a kind of bipolar relation between city and country. You have only to think of Proust, Thomas Mann, Tolstoy, Dostoyevsky, or George Eliot—virtually any of the novelists whom we continue to read. Their plots and characters rotate a month in the country, then six months in town. That rotation lent a kind of geographical and tonal breadth to their fiction. I think we continue to listen for this in contemporary fiction, which is often trapped within the walls of modern cities.
I wonder what the first absolutely urban novel is that we continue to read. It may be something quite late, as late as Kafka's The Trial. I wouldn't be surprised to discover that Kafka might be the first large novelist to be trapped in a city—part of his atmosphere of desperation floods in from that fact that there's not a tree or a brook in view. Remember that stunning scene in The Metamorphosis when we've spent the entire story locked in Gregor's apartment, but at the end the family goes out into the country again after Gregor's been . . .
INTERVIEWER
Thrown in the trash.
PRICE
Dead—exactly. But I dodged your question. It may seem a self-fulfilling prophecy, but the fiction I remember most intensely from the past thirty years, and that looks most durable, continues that ancient town-country swing—Robert Stone, Toni Morrison, and Eudora Welty again, the core of John Updike, Tom McGuane, García Márquez. And in those three decades, not only an exclusively urban fiction but even the thought of what our cities have become—unendable nightmares—is more repugnant and less useful than ever.
INTERVIEWER
Do you feel claustrophobic when you read city fiction?
PRICE
I guess it's clear by now that I seldom read it. I'm a deep-dyed hedonist, and I do very few things by choice that I don't enjoy. I do read some detective fiction though, which winds up occasionally being intensely urban, and I watch urban movies for the terror and pity.
INTERVIEWER
What's the most fun for you to read?
PRICE
Biography, every time, and history. With fiction I'm always hopelessly behind, as you and most practitioners are, in reading the books of my friends that arrive more or less hourly in the mail—we're all such industrious marmosets. No, I still enjoy fiction that is as broadly based as possible, and I think the majority of my own work is not primarily rural. It's primarily small town to small city and rural. Richmond, Virginia, and Raleigh, North Carolina are about as large as cities get in my work until now, or Oxford, England in the case of one novel which is largely set there; but I love the revealing truth of that tick, that pendulum tick back and forth between city and country.
Of course, we now have endless citizens of the Western world who've been reared entirely in urban surroundings, children who think chocolate milk comes from black cows. And the problem for them as potential writers and readers is not simply that cities are loud or dirty or dangerous. The root problem is that cities are the least permanent things in our civilization. Any pebble on the outskirts of town stands a far better chance of lasting than New York City does. New York City can disappear in an instant if the wrong person presses the wrong button. It would be very difficult to destroy the planet as such. This reminds me always of Wordsworth's preface to Lyrical Ballads, in which he says that his choice of scenes is largely from country life because there we are presented with the permanent objects of nature that are best suited to contemplation. I mean, if you contemplate Trump Tower—if you sneeze—it may not be there. It may have been improved, disimproved, imploded, or exploded.
INTERVIEWER
It is named after a fellow author we ought to acknowledge! You may not read his books, but . . .
PRICE
I haven't, no. My eyes wouldn't do it.
INTERVIEWER
You read a lot of poetry, essays, nonfiction. You write poetry, plays, essays, and memoirs. You translate the Bible. You study things and write about them. How do the different forms in which you work affect your writing of other forms? How does the writing of poetry affect your writing of fiction, and the writing of memoirs affect your translation of the Bible and so forth?
PRICE
That's interesting; I never thought about it.
INTERVIEWER
I knew we'd surprise you if we kept up.
PRICE
Those switches of events—I think of them as events almost more than genres—are generally not matters of conscious choice for me. I just find myself doing so and so. I'm presently trying to finish a novel; and I'm beginning to have this sense here in the core of my brain, this sounding note that says that the next book may be a memoir, a play, or a short novel. So my mind may be in here—I hope it is—working on that next thing, conceiving that next child. But I very seldom sit down and think, I'm coming to the end of this story. What do I want to do next, a play or a sonnet? I can't remember ever doing that. I do know that I'm not good at writing two different kinds of things at once. I can't rub my belly and pat my head—in terms of the various genres. I might be able to put a novel aside for a couple of days to write a book review or a very short poem that rushes in, but that's about it.
I wish I had a little bit less of a one-track mind; but the creating, unconscious portion of my mind works best and most reliably when it's allowed to do one thing. I've mentioned this endlessly in interviews and to students, but a novelist friend of mine said one of my favorite things: The unconscious is like children and dogs. It loves routine and hates surprises. If you'll think about that, there are probably no exceptions. If you get your whole mind to where it's supposed to be at nine o'clock tomorrow morning—or you name the hour—whatever the chore is, your chances are far better for doing the chore if you feed your mind when it expects to be fed and then let it do what you've told it to. The mind, after all, resides in a physical organ—the brain, whose needs are known.
INTERVIEWER
The unconscious is a great resource, I think, for all serious writers. Quite clearly in your writing about your own writing you've made it clear that you rely upon that dreaming pool.
PRICE
I think it's so absolutely amazing—that I go to sleep at night and whatever's needed in the morning is there. I don't say this in rapt self-love, but I do assume that almost all the work I've written has been of interest and use to a few more human beings than myself, so I assume that I'm not psychotic.
INTERVIEWER
Or that we are!
PRICE
Alas, a great many of our human brothers produce narrative that is absolutely sealed from you and me. We presently call them schizophrenic; and there are probably a dozen within three blocks of here as I speak, if not more. You and I, when we unburden our unconscious at breakfast, or in whatever we make in the course of a day, tend to produce something that actually communicates with another member of the species Homo sapiens; so we're not stuck with that awful but prevalent curse, "the sound of one hand clapping." Someone whom we call mad in our culture is stuck with the sound of one hand clapping, and I'm grateful that my unconscious hasn't stuck me with that, though a time or two it's backed me up a mute, black alley!
INTERVIEWER
Your characters emulate you in this regard: they dream a lot for us.
PRICE
They dream a lot in some of the books. Well, we all dream a lot unless we're dead.
INTERVIEWER
Not everybody's characters do. You are unhesitating, I would guess, in permitting their dreams to have an effect in their daily, waking lives. Dreams are important to your characters.
PRICE
They are. I always think that's strange because I almost always undergo a sort of terrible "oh no, we're really in for it now," in my head when a friend says, I had the most interesting dream last night. I try to let my characters' dreams be at least interesting and indicative of who they are, but I've used them less in the more recent fiction. Maybe that's because, as we grow older, we recall our dreams less clearly.
INTERVIEWER
Although dreams are certainly important in the new book of poetry, The Use of Fire.
PRICE
They are, but the poems are more nearly autobiographical than the fiction; and a few dreams have mattered in my own life, especially in this new existence as a seated man.
INTERVIEWER
You are a religious writer. You are a writer of annunciations. People get news from the other world, and not always through dreams. I would call your books serious religious fiction. I'm not speaking only of your work directly with the Bible. Do you care to talk about that? I don't mean a great confession of your faith, although you may wish to give that to us, but about the role of actively being religious in your fiction?
PRICE
I think you'll be much happier if I don't, not because I'm ashamed but because I think what can be communicated on that subject is communicated in the work itself—what I can communicate. There's a chapter about it in Clear Pictures. I don't see my work as proselytizing, certainly not in any sectarian way. I grew up in a particular American religious tradition, which was Southern Christianity, and in my own immensely unorthodox way, I've remained in that tradition with no great problems to my intellect because it reached me so early and deeply. I still have very intense relations with what I can only rather spookily call "the unknown," which definitely doesn't mean Ouija boards or table tilting, though it does mean constant meditation and attempts at least to communicate hopes and various other forms of requests to a creator, the Creator, since I assume there's only one. I think that all my work and its overreaching conviction of the comedy of history comes directly out of an unshaken knowledge that's been inside me all my life. Again though, I won't be passing out cards and asking you to step forward and give your life to the Lord here now. That's your lookout.
INTERVIEWER
Hosanna.
PRICE
Hosanna.
INTERVIEWER
Let us move from the sublime to the wonderfully ridiculous. You once thought to ask, in words, I believe, not unlike these: what was Madame Bovary like in bed, and should we care? I've always meant to ask you about this. You were raising other issues, larger issues. Please talk about that for a minute.
PRICE
I wish I'd invented that question. In the seventies Esquire asked me to write an article about new sexual freedoms in fiction. It was really the time in American fiction when suddenly we began to realize, My God, I can say anything I want to, and even Jesse Helms can't stop me! I can portray any sexual act. I can indulge any private peculiarity in prose, and if I can convince a publisher to print it and send it to the bookshops of America, no one's going to clap me in jail. So I tried to look seriously at the question of how much sexual freedom a serious novelist really needs and can use.
For clarity's sake, I tried to look back, rather than examining my contemporaries. I looked at Anna Karenina, and I said that essentially Tolstoy does not need to tell us any more about Anna's private sexual life than he does because it's not a book about sex. It's a book about something else—how the best of us may conspire with fate to end our lives and harm those near us. I said that Flaubert probably would have benefited had he been able to tell us more about what Emma's actual adulterous unions are like for her, because the whole subject of the novel is Emma's romantic and romantically poisonous delusions about sexual love. It was Esquire who gave it the title "What Did Madame Bovary Do in Bed?" I think I called it something really dull like "Uses for Freedoms," which I manfully restored when it reappeared in a collection of my essays called A Common Room a few years back.
INTERVIEWER
What was she like in bed? Boring? Selfish?
PRICE
Rather stunned and frantic, I would think. And I don't say it to be comic. I suspect stunned and frantic, breathless and shockingly cold to the touch.
INTERVIEWER
Many people, and I confess I am one of them, like to set upon people by reading them the first long sentence of your first novel, A Long and Happy Life, which is to me a remarkable poem and a great piece of writing. Some people in talking about this sentence make the mistake of talking about you as a Faulknerian writer. It turned your hair white.
PRICE
Turned my hair white, clearly.
INTERVIEWER
You have written very movingly about Faulkner. Would you mind addressing for just a moment the Hemingway-Faulkner question, if it is a question?
PRICE
Here's something else I've spent too much of life explaining, but one more time: Faulkner has not been an important writer for me. I didn't begin to read him until I was midway through college. Till then I barely knew of his existence. In fact, the American public barely knew of him until he won the Nobel Prize, courtesy of the French and the Swedish. Hemingway, however, was tremendously important to me as a very young reader—just that Greek lucidity of his early stories and novels seemed to me a code that was worth learning and transmuting into one's own code, if that were possible; and it turned out to be. When I came to read Faulkner later—and I've still by no means read all of his novels—I found myself within a sensibility and a world that was not magnetic to my own and that I really didn't wish to spend a great deal of time deciphering.
Early in my career, really right on down into the middle, a number of readers said, Oh, here comes another Faulknerian novel, which simply meant that people in my novels often talked in some fictional version of the way that people tend to talk, or did talk, in the American South. And since Mr. Faulkner and I were citizens of the same country—this strange republic called the South— some of our characters and prose rhythms resemble one another, but I can't see that there's a more direct relation than that. Everyone who grows up in a highly flavored culture tends to sound a bit like everyone else who grows up in the same culture.
INTERVIEWER
The long stories in The Foreseeable Future say much about interracial relationships, and one is about a beautiful love affair between a black woman and a white man. You have always written about the races without ideology, saying in effect, that we Americans are these hues, all these hues are in my experience and on my palette, hence I employ them. You never preach about race, though it worries you deeply in your memoirs.
PRICE
From the day I was born, with a black midwife assisting my mother, right on through my early manhood, I lived in the fairly steady presence of strong, affectionate, funny, and endlessly resourceful black men and women. So yes, I was troubled about them—troubled hard—from at least age four when I started to feel their human plight. And from the absolute start of my work, early in high school, I've aimed at describing what I saw and learned in their patient company and at handing on the gifts they so unstintingly gave me—the daily sight of tragedy borne and transcended, an avid taste for life and for others, not the lone hungry self.
I can't recall being challenged ever, not face to face, about those numerous fictional pictures; but through the years I've heard a rumor or two that so and so thinks me racist because of some trait I've truthfully shown. At such times I've tried to examine my eyes and heart for failures or crimes; but what I find remains the same—and it's what I feel about all human differences (race, gender, class): a sane and truly watchful human can enter any human skin and roam at will through its mind and body.
INTERVIEWER
You teach creative writing. And you also teach Milton. Does teaching still nourish your writing?
PRICE
I think it must. I began teaching full time in 1958; but since 1963, I've only taught one semester a year, which now as semesters are shrinking by the week, is an almost shamefully short period of time—about four months. So I spend four months a year doing that, teaching two classes, two days a week—generally Narrative Writing and The Poetry of Milton; and it's done irreplaceable things for me. It's kept me in touch with whatever the younger generation, or at least the upper-middle-class younger generation, is doing in America at that time. In fact I stay in closer touch with youth than do my physically fecund friends: their children grow up, and mine remain eighteen to twenty-two. I also am annually exposed to the best debunkers in any culture—the young—and I take steady pleasure in trying to slip them, like notes between jail cells, the few hard sureties I think I know about human decency, and all the danger it's constantly in from our native bent to reckless self-reward and hate. They almost never say whether the notes have reached them or what they think of the contents. But that's a darkness all parents or foster parents live and die in. We only hope we're partly right, that they hear us partly and hand the word on.
INTERVIEWER
When you start a book what happens? You are about to start a book and you are finishing another. What do you do physically? What happens psychically? How do you know that this dreadful thing is going to happen again?
PRICE
Well, presumably the unconscious has done a lot of cooking in the basement. Then the odors begin to pervade the ground floor; I think, Apparently I want to write this novel about a thirty-six-year-old man who runs away with a sixteen-year-old girl. Then I'll probably go to the keyboard and begin making notes which are not at all detailed plans. I never have elaborate outlines, not since A Long and Happy Life. I just write endless letters to myself: What if he's gray eyed and meets her in a music store in downtown Raleigh in April 1956? They're contingency studies, strategic extrapolations; and I may write those for x number of weeks, months, or years, depending on the complexity of the material and on what else I'm doing before I really get to concentrate on that particular job. Then I tend to get a first sentence. It arrives almost invariably in bed, when I've got to turn the lights on and write it down on the bottom of a Kleenex box or something because I never think to have any real writing materials at hand.
Sometimes I'll say, I'm going to begin it full time on my father's birthday, or, I'm going to begin it on the anniversary of so-and-so. That might be six weeks ahead or three weeks ahead, and I pack in the complex carbohydrates and begin the physical and mental training. And then that morning I cut the ribbons and go in and start it—the actual novel, no more plans or guesses. In recent years I've written at the rate of somewhere between three to ten pages a day; and that will constitute a first draft—written six days a week, more or less all day and sometimes at night. Then I'll completely run the first draft back through my fingers on the keyboard. Then I'll print it out. Then I start revising by hand on paper. After x number of those cycles, I feel that it's finished; it falls off the tree, and I ship it away.
INTERVIEWER
And it lands in our next question—the dreaded one—about the state of fiction today. Is there anything you care to say about the state of fiction today?
PRICE
I think it's better than ever before in the history of the American novel, much richer. I think there are better novelists at work now than have ever written in American fiction, period.
INTERVIEWER
Does that mean that American publishing is doing what it ought to do, or that the writers are just eroding the system?
PRICE
I've had freakishly good luck as someone who needs to be published. I'm one of the few serious American writers who is published now by the same firm—Atheneum—that published his first book a whole generation ago. But I'm well aware that as an industry, as a service industry that presumably exists to encourage writers to produce honest books that are then purveyed as fetchingly as possible to a prepared public, publishing is in ghastly condition—but so are a great many other things like marriage, child rearing, and human kindness. I've just had the steady good fortune to be able to write what I wanted to write, see it published, and then reach thousands of people.
INTERVIEWER
Where are these good writers coming from who are somehow prevailing upon the system, or conquering it, or enduring it?
PRICE
I don't know. I think the birth of any unusually creative person is completely unpredictable, at least until we get all our genetic research done and can pop out a little Picasso anytime we want or a larger writer than Sappho or Chekhov. I don't think, by the way, that our present best writers are specifically coming from the various graduate programs in writing. Not that I'm an enemy of graduate training in writing, as such—there are some honorable places to go and some that are worse than worthless. As usual in American education, a few students will benefit. But most lack the congenital gifts of linguistic skill, tale-finding eyes and that other crucial ingredient: the will and endurance of an old snapping turtle, waiting deep in the pond till it's ready to seize. Most of the students waste their time and money. I always tell my writing students that if they really want to know, I'll meet them in private and say what I think their real chances are for a lifetime of good books, provided they know that whatever I say is just my opinion, however earnest. The chief harm in charging people for writing degrees is of course the lie you're all but bound to tell—that each one's a possible Conrad or Brontë—when most of them can't even tell a good joke, much less the stories of this huge country. For by now it's a country with an immensely complicated history, a history that contains at least several epic tragedies on a national scale which have produced for our contemplation a culture of almost infinite diversity and tragic enormousness, if not enormity, as it goes its comic way. We've recently been reminded by Ken Burns's eloquent PBS series of the Civil War as perhaps the single biggest experience that we've even begun to digest, so far. We haven't even tasted the tragedy of the white man's extermination of the American Indian.
INTERVIEWER
You have been quoted—I think it's on the dust jacket of your second novel, A Generous Man—as believing that literary art should be useful public objects, mirrors, telescopes. Useful in what way? Public objects in what way?
PRICE
Well, first, I was speaking of my own aims, not prescribing for others. But as a personal program, the aim has survived for me. Maybe it's because I come from a tribe who were not literary in the sense of deep readers and because the kindest friends of my childhood were hardworking members of small-farm families with little time to puzzle out words in an obscure sentence. Whatever the cause, I've always wanted my written work to be about interesting and emblematic people in compelling actions—magnetic men and women (good or bad) whose lives are watchable for pleasure, pity, terror, purgation, and instruction. And I've always tried to keep the prose or verse as cleanly lined and clear as was compatible with the truth of the moment—the character, the act, the thought—so yes, public objects in that broad sense, not private fetishes for my monk's cell.
INTERVIEWER
I have one more question: Over twenty years ago I wrote you the usual gawky, dumb fan letter. It said what all the other fan letters said. You answered mine, and talked to me over the years about my own writing, and I am eternally grateful for what you said and sometimes for what you didn't say. It happens again. It happens tomorrow. You get home to Durham, and there is a letter from some bright-eyed kid, and she writes to you, I want to write. What will you say to her? What can you say to her?
PRICE
Try not to! Very seriously, if you can not do it, don't do it. It has to be a compulsion. It's much too squirrelly, if you're not a squirrel—or the turtle I mentioned. It's too weird a job unless you're compelled to go off in a room alone and spend days and years making small black marks on large white paper. It's such a bizarre choice to make, if you make it a choice; but for me it was a given, and it's brought me enormous amounts of joy. And it's helped me to please more than a few strangers. I've said often before something that my only writing teacher, William Blackburn, told me once when we were colleagues at Duke. When I came back to teach, I asked him how candid I was supposed to be in discussing student papers. He said to remember what Ben Jonson said: never tell a young poet all his faults. All would be just too overwhelming, too withering.
Yet I do think that American writing teachers are much too kind generally, too kind to the point of perjury. Flannery O'Connor, in her sidewinder way, said a dead-true thing: Everywhere I go I'm asked if I think the universities stifle writers. My opinion is that they don't stifle enough of them. She apparently meant more or less the same thing that I mean by saying, Quit if you can. Don't take this up at all lightly. If the person persists and starts sending me his or her published books, then I'm often interested and try to like the work and say that I do. Writing is a fearsome but grand vocation—potentially healing but likewise deadly. I wouldn't trade my life for the world.
INTERVIEWER
We've left so much out.
PRICE
Ninety-nine percent. But it's all in the work—not a secret spared.

Author photograph by Marion Ettlinger.