Interviewed by James Linville
Issue 138, Spring 1996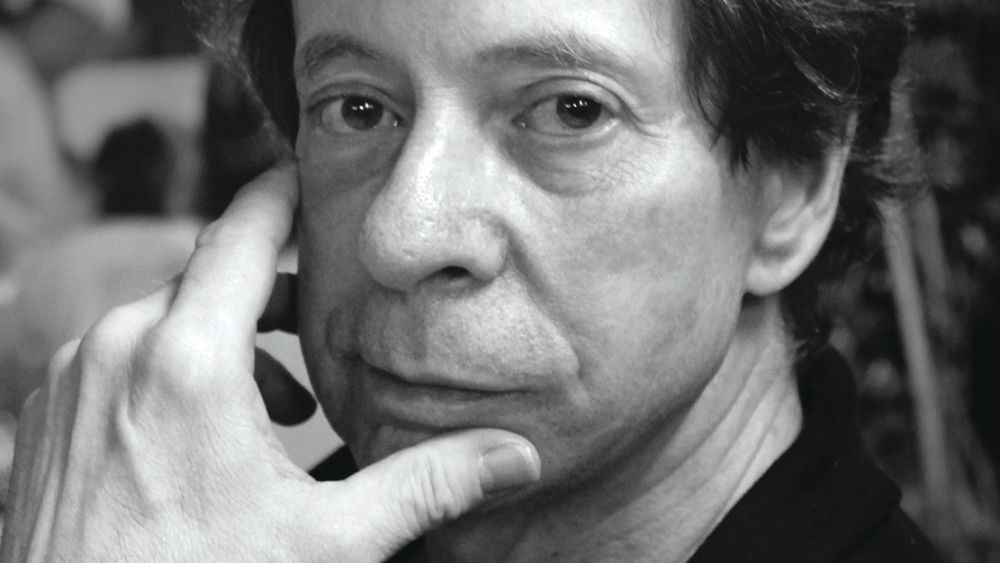 Lorraine Adams/Courtesy of Henry Holt & Co.
Richard Price has proven that there can indeed be a third act in the career of an American writer. After a distinguished debut as a novelist, with The Wanderers, and a subsequent literary faltering that led to his recasting himself as a screenwriter of studio-produced movies, Price returned in recent years to fiction with Clockers, a monumental work that is both a murder mystery and a descendant of literary naturalism.
In fact, at the time of this interview, as Price was finishing a spate of screenplays, script-doctoring assignments, and embarking on a new novel, this member of the first generation of writers who grew up as much with television as with books seemed poised to shuttle back and forth between the composition of capacious and highly regarded novels and what is often seen by writers as the devouring maw of the motion-picture industry.
Price's fiction has always been cinematic. The Wanderers, a novel about an eponymous gang he wrote while in the Columbia University writing program, was an evocation and exaggeration of his childhood in the Bronx housing projects and was made into a film soon after publication. That novel was followed in quick, almost annual, succession by Bloodbrothers, also adapted for the screen, Ladies' Man, and The Breaks, this last harkening back to his college experience at Cornell.
While contending with a cocaine addiction, having produced two unfinished novels and feeling that he had cannibalized his own life as a subject matter, Price accepted a screenwriting assignment that, though never made into a film, became a kind of calling card. Since then his prolific screen credits include The Color of Money (a 1986 sequel to Robert Rossen's 1961 film The Hustler that was directed by Martin Scorsese), "Life Lessons," Martin Scorsese's half-hour segment for New York Stories (1989), Sea of Love (1989, a quasi-adaptation of his novel Ladies' Man), Night and the City (a 1992 remake of the Jules Dassin film), Kiss of Death (a remake of the 1947 noir), Mad Dog and Glory, and the forthcoming Ransom.
In researching his movies and finding that worlds beyond his own experience could feed his imagination, Price discovered that "talent travels" and determined to return to the novel. After immersing himself in the diverse lives of Jersey City housing projects, a nightmare version of the terrain of his childhood, he wrote Clockers, which takes its name from lower-echelon crack dealers. In many ways that novel is an answer to the challenge Tom Wolfe laid down in his essay "The Billion-Footed Beast" for writers to enlarge the scope of the novel through engagement in the larger social issues. Clockers was widely recognized as a dispatch from the asphalt combat zone of the American underclass, but Price, having stalled earlier as a novelist, seems prouder of its artfulness.
On meeting Price, one is struck first by his extreme verbal intensity. His earlier career ambition to be a labor lawyer is easy to imagine. Although one might not notice, even after a number of meetings, that Price's right hand is imperfect—a result of complications during his birth—his physical self-consciousness is apparent and he goes to some effort in managing new acquaintances to avoid shaking hands.
The first two sessions of this interview were conducted in the summer of 1993 at a loft on lower Broadway in New York where Price lived with his wife, Judy Hudson, a talented painter, and their two daughters, a home he would soon be moving from. We conversed in the kitchen area of the open central space. The walls were hung with paintings by Hudson and her contemporaries—Bachelor, Linhares, Taafe.
Price has since moved to a new home, where the third session of this interview took place. He now lives in a brownstone near Gramercy Park, which still bears many effects from a previous owner, a member of FDR's brain trust, who decorated it with Art Deco details, including a bathroom featuring huge double bathtubs and a deep-sea motif. In the living room hangs one of the better examples of Julian Schnabel's work—a gift for Price's consulting on the script of that artist's forthcoming biopic of Jean Michel Basquiat.
The whole suggests a place decorated with the grace and tasteful eye of downtown artists into whose lives a great deal of money has recently flowed. During the interview, signs of the couple's young daughters were in evidence; twice they buzzed on an intercom to demand, not without charm, the family's video-account rental number. Friends of the couple had remarked that Judy Hudson was the secret to Price; attractive, accessible and funny, she seemed surprisingly uncomplicated for an artist.
Price's office, the first he has had in the place he lives, is dominated at one end by a large desk where he writes, at the other by a fireplace blocked with the poster of the movie Clockers. A large Chinese box. A many-drawered chest, like an old typesetter's case. A Jonathan Borofsky print. A Phillip Guston print. A Sugimoto photo of a theater screen, with a proscenium decorated by Botticelli's Venus on a Half Shell. Leaning against a wall is an Oscar-nomination certificate for his screenplay of The Color of Money. Price says, "You're supposed to hang that in the bathroom where everyone who comes to your home will be forced to stare at it and see how, since you keep it there, you don't take it very seriously."
One senses that the writer is proud of the domesticity he has achieved, but that he is not particularly attached to the material objects of the world he and his family have created. At the center of the room is a coffee table surrounded by a couch and chairs—on its surface as if arranged for inspection, are three stacks of Day-Glo orange notebooks, the startling color of a traffic cop's safety vest. Placed before the notebooks, front and center, is a typescript, shy of a hundred pages. As Price sits down to talk, he glances intently for a moment at the novel in progress perhaps to reassure himself that it is still there.
INTERVIEWER
What started you writing?
RICHARD PRICE
Well, my grandfather wrote poetry. He came from Russia. He worked in a factory, but he had also worked in Yiddish theater on the Lower East Side of New York as a stagehand. He read all the great Russian novelists and he yearned to say something. He would sit in his living-room chair and make declarations in this heavy European accent like, When the black man finally realizes what was done to him in this country . . . I don't wanna be here. Or, If the bride isn't a virgin, at some point in the marriage there's gonna be a fight, things will be said . . . and there's gonna be no way to fix the words.
I mean I didn't even know what a virgin was but I felt awed by the tone of finality, of pronouncement. He wrote little stories, prose poems in Yiddish; my father translated them into English and they'd be published in a YMHA journal in Brooklyn. I remember a story about a dying wife, a husband's bedside vigil, a glittering candle. The candle finally goes out the minute the wife draws her last breath. He was kind of like the O. Henry Miller of Minsk. I was seven, eight years old and I was fascinated by the idea of seeing my grandfather's name and work on a printed page. Later, in college, I always went for the writing classes. I'd get up at these open readings at coffeehouses, read these long beat/hippy things and get a good reaction from people. It was like being high. Back then, I would take a story, break it up arbitrarily, and call it a poem. I had no idea where to break anything. Rhythm, meter, I didn't know any of this stuff. I just had a way with words and I also had a very strong visceral reaction to the applause that I would get.
INTERVIEWER
Were books an influence?
PRICE
The books that made me want to be a writer were books like Hubert Selby's Last Exit to Brooklyn, where I recognized people who were somewhat meaner and more desperate than the people I grew up with, but who were much closer to my own experience than anything I'd ever read before. I mean, I didn't have a red pony. I didn't grow up in nineteenth-century London. With Last Exit to Brooklyn, I realized that my own life and world were valid grounds for literature, and that if I wrote about the things that I knew it was honorable—that old corny thing: I searched the world over for treasures, not realizing there were diamonds in my own backyard.
INTERVIEWER
How old were you when you read Last Exit?
PRICE
I was sixteen or seventeen. I was a major screwup in school, but I always read. Libraries. Paperbacks. I read City of Night and all the Evergreen and Grove Press stuff. I read a lot of horror stuff. I read Steinbeck. Although my experience wasn't Okie, rural, there was something in the simplicity of his prose that was very seductive. It made me feel that I didn't have to construct sentences like a nineteenth-century Englishman to be a writer.
INTERVIEWER
You intended to go to law school, but you ended up a writer . . .
PRICE
I always wanted to be a writer, but coming from a working-class background it was hard to feel I had that right. If you're the first generation of your family to go to college, the pressure on graduation is to go for financial security. The whole point of going to college is to get a job. You have it drilled into your head—job, money, security. Wanting to be an artist doesn't jibe with any of those three. If you go back to these people who have "slaved and sacrificed" to send you to school, who are the authority figures in your life, and you tell them that you want to be a writer, a dancer, a poet, a singer, an actor, and to do so you're going to wait tables, drive a cab, sort mail, with your Cornell University degree, they look at you like you're slitting their throats. They just don't have it in their life experience to be supportive of a choice like that.
Because I came from that kind of background, it was a scary decision not to go to law school. Maybe one reason The Wanderers got the attention it did was that nobody coming from my background with such an intimate knowledge of white housing-project life was writing about it. The smartest minds of my generation in the projects became doctors, lawyers, engineers, businessmen; they went the route that would fulfill the economic mandate.
INTERVIEWER
Had you ever met a writer before you decided to be one?
PRICE
At Cornell the class of 1958 or 1959 was amazing—with Richard Farina, Ronald Sukenick, Thomas Pynchon, Joanna Russ, Steve Katz, all of whom are working writers now in various degrees of acclaim or obscurity. When I was at Cornell from 1967 to 1971 two or three of them came back to teach. It was the first time I sat in a room with a teacher who wasn't as old as my father. Here was a guy wearing a vest over a T-shirt. He had boots on, and his hair was longer than mine. A novelist! I couldn't take my eyes off him. I felt, Ah, to be a writer! I could be like this teacher and have that long, gray hair . . . boots up on the table and cursing in class! It made me dizzy just to look at the guy. I don't remember a thing he said to me, except that he usually made encouraging noises: You're good. You're okay, keep writing, blah, blah . . . He gave us this reading list that ranged from Céline to Walter Abish to Mallarmé and Rimbaud, names I'd never even heard of. The books looked so groovy, so cool, and so hip. I bought every one of them. I walked around with Alfred Jarry and Henri Michaux under my arm, but I didn't understand what they were trying to do, to say. I had no context for any of them. The only one I could get through on the list was Henry Miller. One writing teacher gave us his own novel and, frankly, I couldn't understand that either.
INTERVIEWER
What kinds of things did you write for him?
PRICE
I had a talent for making ten-page word soufflés that were sort of tasty. In the late sixties anything went. Everybody was an artist in the late sixties. Sort of like punk music in the seventies.
INTERVIEWER
You once mentioned some pancake poems.
PRICE
Some crazy Hungarian guy wrote those. He'd write them on round paper, bring them to class, read them, pour syrup on them and then eat them. The sixties. I will be eternally grateful to Richard Brautigan for Rommell Drives on Deep into Egypt and A Confederate General from Big Sur. I'd look at this stuff: Jesus . . . If this could get published, I can get published . . .
INTERVIEWER
Could you tell me how you work?
PRICE
It's important to me to have a place to work outside of where I live. So I have always found myself an office. I go off to work as if I had a clock to punch; at the end of the day I come home as if I had just gotten off the commuter train. I need to impose a structure on myself. Otherwise I can go three or four days without looking at a piece of paper. I try to keep it as close to a nine-to-five job as I'm able, probably closer to ten to four. I spend the first hour reading the Daily News, answering phone calls, lining up paper clips, doing anything but working. Toward the end of the end of the morning, I realize I have no choice but to finally get to work. Sometimes I'll be transported by the work; sometimes it just won't come. The most painful part of the day is getting to the moment when I see I have no choice but to do it.
INTERVIEWER
During that typical ten-to-four writing day how much time are you actually creating something new?
PRICE
About half of the time. Typically, what I'll do is write a page, reread it, edit it, write half a page more, and then I'll go back to the very first thing I wrote that morning. It's like the nursery rhyme "The House That Jack Built," where you go back to the first line of the poem and go all the way through, adding a line each time, and then back to the first. So, I don't know whether I'm editing, reediting, or writing something new, but it's kind of a creeping, incremental style of writing. I always sort of half-know where I'm going.
INTERVIEWER
How much revising did you do for Clockers?
PRICE
About a year and a half's worth. I had an endless, interminable draft, well over one thousand pages, with no ending in sight. I gave it to John Sterling, my editor, and with him I went back and started on page one and attacked the manuscript for a number of things: consistency of tone, a narrowed point of view, filling in all the holes in the plot. I tried to weed out excessive writing and cut down on the personality of the narrative voice. We wound up going back to page one three times and working our way through to page one thousand-plus—eighteen months of rewriting. Sterling would say, You have too many speakers, too many points of view, and your narrative voice is too florid. There are still some big-time problems with consistency of tone. Let's start on page one again. It was like wrestling a zeppelin.
INTERVIEWER
That must have been time-consuming for an editor.
PRICE
Very. Earlier, writing the first draft, I went through a process with him in which every day for a solid year I read to him over the phone everything I wrote. It seems I needed to do that . . . to hear "good dog." His goal in humoring me like this was to get me to the end so he could have a manuscript to work with. For him it must have been like talking to a head-job or a child, coaxing and comforting, saying, Ooh, that's good. Wow. Oh, you're such a good writer. Very good. What page are we on? How many pages do you think you have left? What time is it? March?
INTERVIEWER
No criticisms?
PRICE
Every once in a while he couldn't help it. He'd see I was taking a dogleg somewhere into the woods. But basically he understood that his role on the phone was almost that of a psychiatric nurse.
INTERVIEWER
You were just fortunate in finding the right editor for Clockers.
PRICE
We sort of grew into this relationship. Before I wrote a word of Clockers I had arranged to tell the story aloud to a number of publishers. Whoever was interested could bid against the others. I didn't trust my prose at that moment in time, because I had been writing movie scripts for eight years. I said, At this point I can talk so much better than I can write. Let me just talk. If it's inadequate, don't bid. I was confident enough in my story that if they could hear it, they would have the faith to go with it. If not, fine. Worse comes to worst, I would actually have to start writing something. But I wanted a setup where I knew someone was literally waiting for pages, because what I feared in going back to fiction was the isolation: the phone not ringing, no hugger-mugger, no emergency meetings, no "Clint has an idea . . ." I wanted someone waiting, someone keeping the light burning in the window. As it was, we had about nine publishing houses bidding. John Sterling of Houghton Mifflin was the last guy to hear the story. Every time I'd tell the story I'd tell it a little differently. I would always ad-lib a bit. I'd hear myself say something that I'd never said before and I'd think, Whoa, I'd better write that down. I was continually working out the story verbally in front of people. I keep hearing these days that nobody edits anymore, that editors are basically in-house expediters, but I've been lucky, always getting these guys who like to get into the trenches and duke it out over everything from punctuation to psychological consistency. I've since started a new novel and I went with Sterling from Houghton Mifflin to Broadway Books . . . like the story of Ruth, "Whither thou goest . . ."
INTERVIEWER
How'd you learn to do this—walking into a publisher's office and telling them a story?
PRICE
It's from the studios. The way you get work with them is by being a salesman, by walking into an office where people have the power to commission projects and saying, Have I got a story for you! Then you try to tell them the story as succinctly and as seductively as possible so they can envision the movie and the stars they might snag. It never occurred to me that you don't do this with a publisher.
INTERVIEWER
Do you act out the characters' parts or just describe the characters?
PRICE
Well, I'm not going to sit in front of some publisher and do black dialect or New Jersey–cop dialect. I'd quote to them an imagined exchange that symbolized the type of dynamic that I wanted to write about. "This is what this guy said and this was the reaction." In a way, I would act it out. Given the fact that I wasn't giving anything on paper to these people, I wanted them to know that while it's one thing to have an idea for a story, you've also got to get across that you know your stuff.
Let me tell you how Clockers got me back to fiction. First, I had had my own painful experience with cocaine, although I had been clean for about eight years by the time I started on the novel. In 1986 to 1987, crack hit the newspapers. You couldn't pick up a newspaper and not find the word crack in every article, including the weather report and the sports page. It seemed crack was this new nihilistic monster that was going to destroy us, the ultimate thing that was going to lead to the undoing of civilization. My own drug experience was such that I fell apart on your typical middle-class sniffing cocaine. But after I straightened out, this demon, this crack came along, ten times more potent, addictive and debilitating. It seized my imagination because, although I was clean, I was still having nightmares. This new thing seemed like kryptonite and to make amends for being a coke-jerk all those years, I began teaching in a rehab center in the Bronx. My students were adolescent crack addicts or crack dealers—many of them from broken homes, homes in which some of the parents had criminal histories, homes in which there were intravenous drug problems, sexual abuse, physical abuse, suicide attempts. Some of these kids going home to a house where, if the father was there and not in Rikers, he was chopping up lines on the table. And there I was, educated, mainstream, in my early thirties, financially solvent, professionally established, having almost fallen through the earth on pedestrian coke-sniffing, looking out at a room full of adolescents with nightmare backgrounds who had fallen prey to the same drug that almost killed me, but who were taking it in a form ten times more pernicious, and they were saying to me that they they smoked crack in order to cope? That made me crazy. So Clockers came about through the teaching experience, the crack epidemic, my not too ancient memories of drugs, and (last but not least) returning to the world of housing projects from which I came.
The first time I went back was with the police when I was doing research for Sea of Love. We went to these projects looking for a witness to a homicide, and that night I looked around and even though I'd spent the first eighteen years of my life in buildings like these, I felt like I had landed on a distant planet. They had turned into such tiger pits. The only things that looked familiar to me were the bricks. I felt this disorientation; it made me feel like, I know this, but I don't know this. Actually, I don't know anything. And I was seized by the desire to understand what happened to the projects. I felt compelled to return to the world I came from to find out what happened.
INTERVIEWER
What year was this?
PRICE
About 1985. I had stopped doing drugs in 1982. The funny thing is, once you stop doing drugs, you don't see it anymore because you're not around the people who have it. You don't even have to do that by design. It's sort of like when you're single everybody you know is single, when you get married everybody you know is married and when you have a baby everybody you know has a baby. You move into the circle of what your status and commitment are at that moment. I hadn't been around drugs for years; I literally hadn't seen any. The first time I saw it again was about a year and a half into the book when one of the guys I was running with brought out a kilo of coke, like a loaf of bread, and this giant wok and began chopping rocks with a bowie knife, mixing it with Italian baby laxative, what they call "stepping on it." Well, the last thing I wanted was to be high right then. A guy with a bowie knife chopping up his kilo? I'm not going to get strung out around here. Anyway, the urge was no longer there.
INTERVIEWER
Did you ever try writing under the influence of cocaine?
PRICE
I'm not Thomas de Quincey or Coleridge. I'm not William Burroughs. I don't feel anything creative for me can come out of writing under the influence of a drug. One danger is that cocaine gives you the illusion of being creative; you get into this vicious circle of feeling so inspired by this chemical in your system that you do write. Then you come down and the next day you look at what you wrote and get depressed. What you see before you is yesterday's rush transformed into burbly bullshit, at which point you start to panic because now you're really behind your deadline or whatever and you better get cracking, but you're too depleted, physically and mentally, and therefore what you realize is, in order to jump-start yourself, maybe just a wee hair of the dog would be in order, so you go out and score again.
And here comes another day's worth of deluded flop-sweat trying to pass for art. I mean, you might be able to squeeze out a dazzling paragraph or two, but it's the law of diminishing returns. In the end, the coke will overwhelm the work. I got to the point where I had to do a line to write a line. You might do coke in order to write, but by the end you're writing in order to do coke.
I've never written anything good on coke. I mean, I've written good paragraphs and good pages, but if I were to write a story for one hundred days on coke, I might write one hundred good pages, but they wouldn't be pages that belonged together—a hundred pages for a hundred different books. Unfortunately, with a novel they're all supposed to be for the same story. Nobody can write well using cocaine. It's the worst drug of all for an artist.
Take marijuana: when you're stoned you know you're stoned and you stop smoking. When you're shooting heroin, you don't keep shooting. You don't think, Maybe I should shoot some more. You're nodding. You stop. You put down the needle. When you're drinking, you can't drink endlessly. You're going to vomit or you're going to pass out. You stop. Cocaine is the only drug that you can take and take, and nothing stops you except running out of the stuff. And when you're blasted you don't realize that you've got garbage for brains.
One of Elmore Leonard's characters came across with the awful realization that addiction not only destroys your body and brain, but also dominates your consciousness. Twenty-four hours a day an addict is thinking about where they are in relation to their drug. They are thinking about how high they are. They're thinking about the fact that they're not high. They're thinking about scoring. They're thinking about cleaning up. They're thinking about cutting back, about getting better stuff. Endlessly thinking. Twenty-four, seven, three hundred and sixty-five. It simply dominates your thoughts around the clock.
INTERVIEWER
To get off it . . .
PRICE
It got to the point where I wanted to do something about it. I quit through self-disgust.
INTERVIEWER
Did you find a substitute?
PRICE
Baseball cards—1955, 1956, 1957.
INTERVIEWER
What's the prize of the collection?
PRICE
A first year Mickey Mantle, which should be worth thousands of dollars, except somebody sat on it. So now I just use it to scrape crumbs off the table.
INTERVIEWER
To get back to Clockers. Did the story evolve as you wrote it?
PRICE
The more I hung out doing research, the more the story changed, the more specific and the more intimate it became, and also the more daunting and endless. You're hanging out with drug dealers; the world of the drug dealers impinges on the world of poverty-in-general; the world of poverty-in-general impinges on the world of welfare, which impinges on criminal justice, which impinges on social work, which impinges on the world of education. So everything I learned naturally led to something else.
Also, seeing the world through cops' eyes, all you see are situations among people in which police are required, and that is wild on a day-in, day-out basis, that's addictive. You have a backstage pass to the greatest show on earth. As one cop said, One thing about God, he had to have been a genius to invent this job. But it wasn't like I was pulling a Margaret Mead number here. I'd known guys like these ever since I was a kid. So I was out there day and night, compiling, compiling, compiling. I couldn't stop. I felt like a degenerate gambler who gambles until he craps out. I felt if I went out with these guys just one more time, something so phenomenal was going to happen, something so epiphanic . . . and I got hooked on hanging out waiting for this tomorrow that I was afraid of missing.
At one point, I had a stack of notebooks two feet high of overheard things, sights, descriptions, sounds. Six months after Houghton Miflin had bought the book, I was still coming in with anecdotes, snatches of conversation, war stories. The novel was taking shape, shaping me, but I hadn't written a word. So, for my fortieth birthday my editor took me to lunch and he hit me with this hideous question: Well, this is all good and well. This stuff is amazing. This is going to be a phenomenal book. Let me just ask you . . . What's the first sentence?
I was simply afraid. Actual writing is no fun for me. Going out and hanging out and getting impressions out there on the streets, that's fun. I was running with everybody. I was like one of those guys who jumps off the stage into the audience and gets passed around. I got myself passed around for three years. So you've got all these good lines in a notebook, but then what? I think it was Norman Mailer who said that the fact that something really happened is the defense of the bad novelist. At some point I got so hooked on research that after a while it seemed out of the question to make things up. Ultimately, everything in Clockers was pure fiction, but in the beginning I had to learn enough about the texture of truth out there in order to have the confidence to make up lies, responsible lies.
INTERVIEWER
Incidentally, why do you think these people spoke to you?
PRICE
First of all, I was completely honest with everybody. Nobody really has an audience for their life. If you're a drug dealer or a cop or a woman on welfare with four kids, and suddenly here I come, a writer, saying, Look, I want to write a book. What you do and how you make it through the day is mysterious to me. I would like to learn how you make it from dawn to dusk and then back to dawn. People want to talk. People have a lot to get off their chests: You want to know how I survive in my life? Well, somebody should write a book; let me tell you. I was a guest in the house of their life. People took me in. I made no judgments.
INTERVIEWER
Did you ever get into a dangerous situation?
PRICE
Sometimes I'd go out with the cops and it would get kind of hairy, not because they were doing a "well, tonight we raid Mr. Big," but they'd get their load on and stuff would happen. I could never be left alone. I had to run when they ran. It can be pretty scary to get lost in a building. You're with the cops. Everybody hates the cops. Once there was a drug dealer, Earl, who had seen me in the company of the cops when they were stripping him down, harassing him, breaking his balls. Then the next night I come around to his turf with another drug dealer at three o'clock in the morning to be introduced to him, this big four-hundred pound Bluto. Since Earl had seen me with the cops, I needed the second drug dealer to front for me and explain to Earl that I was not a cop. I was a writer, somebody who wanted to hang out with drug dealers and the cops. The front guy says, Yeah, I'll take care of it. I'll take care of it. First thing, he leaves me in the car. He jumps out of the car and he gets into kind of a shadow-boxing, slap-boxing fistfight with Earl, their way of saying hello to each other: How you doing you fat motherfucker? Hey, when's the last time you saw your dick? They're cursing each other out like this when some girl comes up and my escort—the guy who's supposed to be explaining why I hang with cops—leaves Earl and goes off around the corner to dry hump her, and they're like whup, whup, whup, up against the wall when Earl, this big four-hundred pounder, comes over and looks at me in the car. He goes, Oh, shit, there's that cop! Willie! You brought a motherfucking cop! All the guys come running, reaching for their pieces, gold chains jangling.
Wait a minute! I say, No! I'm a writer! I held out my books and started speed-rapping my way out of God knows what kind of payback. But, I was very lucky. A couple of good war stories were the worst that happened.
INTERVIEWER
When you're writing a book do you tend to avoid reading other books?
PRICE
I'm very protective of myself. I once made the mistake of reading Sophie's Choice while I was trying to write The Breaks. It was like trying to sing while somebody else is singing another song in the background. I just got completely off course, not that I had much of a course to begin with. So, when I'm writing a book all I read is genre stuff; I'm very careful not to read anything too good, that's going to make me anxious. When I was writing Clockers I would not read anything about urban experience. A nonfiction book on exactly the same subject might have been a source of information for me, but I wouldn't have been able to stand the anxiety of not having covered an area that its author found essential.
INTERVIEWER
Do you show your work to other writers?
PRICE
Not anymore. In the beginning I was so enraptured by everything I wrote, I thought I was the cat's pajamas. I just couldn't wait to read my stuff to people. I'd read to a fire hydrant. And if the reaction was negative, I would just shrug it off. These people are wrong. The end. I had three novels out before I was thirty and I just felt like everything I did was great. I wasn't interested in what I didn't know. It's when you're older that you realize how ignorant you are. The older I get, the more insecure I feel about my work, although I do think it's better. I'm glad for whatever my early work got me, but it's painful to reread.
INTERVIEWER
Your first book was The Wanderers.
PRICE
I wrote The Wanderers when I was still in school. The book started out basically as assignments for my creative-writing classes at Columbia. Being published almost felt like the prize for handing in the best term paper. I didn't even know I was working on a book. I was just writing: It's time to write another one of these stories about these guys, the Wanderers. In class I read what turned out to be the first story of The Wanderers, and everybody hated it. Then Dan Halpern, who had started the literary magazine Antaeus and was a student in class with me, said, Well, I like it. I'd like to publish it. Can I have it? I'd never been published. It took a year for it to come out. Meanwhile, I had gone off to Stanford on a fellowship in their creative-writing program. Out there in Palo Alto, I felt so isolated from my past life that a great need came over me to crystallize my memories of the Bronx, my adolescence, the textures of a life to which I knew I'd never return. So my need to write about these mooks kicked into high gear—it was all tied into homesickness and disorientation. I was writing in the same manner and for the same reason that someone would whistle a tune as they navigated a dark and creepy forest.
When it was published in Antaeus, an editor at Houghton Mifflin wrote me a letter saying, I'd like to see more stuff like this if you have it. By the time I got that letter I had ten stories, about two-hundred pages. Houghton Mifflin bought the book for like four thousand bucks. My editor straightened out the grammar. I didn't even know I was doing what I was doing. I was twenty-four when it was published.
INTERVIEWER
You make it sound effortless.
PRICE
If I had known what I was doing, truly known what I was doing, I might not have been able to do it. Sometimes, things come easy. You're oblivious to the statistics, the big picture. No book since has been that easy for me.
The first book is always the most fun, because when you write your first book you're just a writer. Then you get published. Then you become an author, and once you're an author the whole thing changes. You have a track record. You have a public. A certain literary persona. You can become very self-conscious and start to compete with yourself. No fun at all.
INTERVIEWER
How did your novel Ladies' Man come about?
PRICE
Ladies' Man came out of an assignment from Penthouse. They wanted a series of three articles about public places in which you can go and either participate in or observe actual sex: massage parlors, back-room gay bars, Plato's Retreat–type places, even singles bars. At the time I had never been to any of these places, not even a singles bar. So I went to a singles retreat in the Catskills—just the most desultory, horrific, depressing place. Fourteen guys and three women. Pocked handball courts. Dead birds in the swimming pool.
Then an old friend of mine who is gay took me to the back rooms of bars like The Anvil, The Toilet, The Ramp, The Strap, The Stirrup, The Eagle's Nest, and God knows what. I started writing about this stuff and I couldn't stop. It was so freaky, such a sense of anarchy, anything goes. It's like you go crazy. You don't need amyl nitrite; just being in there is like a giant popper. My first reaction in those leather bars was, Christ, I hope nobody makes eye contact with me. Then, after about forty-five minutes, I found myself wondering, How come nobody's making eye contact with me? Am I that ugly? And it hit me that under all the cruising and anonymity of the back-room bars, there existed the same undercurrent of desire and neediness that I experienced at the singles weekend in the Catskills. Well, obviously there were a lot more people getting their rocks off in the backrooms, but . . .
So I realized I wanted to write a story about a guy who goes to a place like The Eagle's Nest, then the Catskills place, singles bars, massage parlors. Like Lost Weekend, but about sex, not alcohol. So I bought back the articles from Penthouse because I wanted to use the material for a book. That's how Ladies' Man began.
INTERVIEWER
Writing became more difficult later?
PRICE
The hardest book for me ever to write, and the least satisfying, was The Breaks. I was writing in a blind panic because I couldn't think of anything to write about. I had published three books, one every other year. All of a sudden I ran out of autobiography and I started spinning my wheels. I began two books I never finished and never sent out because they were empty. You can write because you have something you want to work with, or you can write because you're desperate to keep your name out there. If you write because the subject intrigues you and challenges you and makes your life as a writer engaging, and then you get to a place where you realize that, at this moment in time, you don't have anything to write about, you're going to stop. But if you're writing because you haven't been published and your star is dimming, then you write regardless. And if you have enough talent you'll deliver readable page after readable page after readable page, but all of it will add up to nothing because you're just treading water.
In Ladies' Man I had the whole book outlined. It was an easy structure: seven days. In seven days I wanted the guy to go here, here, here, and here. I plotted out his week. It just fell into my lap. Afterwards, I thought, If that took me three weeks, maybe the next one will take me a week. This is great. Then, after that I'll write a book a day. I'll be like Georges Simenon, seventy-four books a year! No such luck.
The first draft of Ladies' Man took me three weeks. It was the opposite of the Judeo-Christian work ethic—the harder you work the greater the reward. Sometimes what's easiest is the best simply because you're in complete sync and harmony with what you're writing about. That's why it was easy.
INTERVIEWER
Did you start writing the screenplays because you wanted to support a family or because of frustration as a novelist?
PRICE
I started to write screenplays because as a novelist I felt the well was dry. It had been for a while. I'd had a lot of offers to do screenplays over the years, so . . . let's see what happens. I knew if I stayed with the novel I was just going to kill myself. I was going to fall off a cliff.
INTERVIEWER
How much did the Hollywood people know about you?
PRICE
My first two books were made into movies, neither of which I worked on—The Wanderers and Bloodbrothers. I had offers because the people out there could see that my novels were very cinematic. I had grown up on TV and movies as much as on books, and it showed—a visual and aural momentum that lent itself very easily to film.
Actually, I didn't literally go out there. I stayed in New York. I came up with an idea about a mailman who wins the lottery and how it changes his life—"Wingo." It was never made but it was pretty good and it got around. Your first script, even if it's good, probably won't get made, but it's the best calling card you can have short of having a movie.
After that, Martin Scorsese was looking for a writer. I met with him for three hours and went off and wrote Night and the City. It was too Scorsesian for Scorsese to do, but he saw that I could write; he asked me to get involved with The Color of Money and I got nominated for an Oscar. First time out at the box. Never happened again though . . . In any event, once one of your scripts is made into a movie, well, it's sort of like being a baseball manager. There are only thirty of you; and even if you're terrible, by virtue of the fact that you have managed a pro team, there will always be a job for you more or less. Once you get something on film and it attracts any kind of notice, it's never that hard again.
INTERVIEWER
Do you find the lack of control you have as a screenwriter frustrating?
PRICE
It's enough to drive you to write novels. Almost. This is the immutable law of the business: the only screenplays that aren't tampered with are the ones that aren't made. Making a movie is an ensemble act. Writers are not authors out there. And scripts are not books. They're blueprints. You work with others or you're gone.
INTERVIEWER
You wouldn't want to direct your own screenplays?
PRICE
It is sort of a natural law that if you have any kind of significant success as a screenwriter, the next thing to do (according to Darwin or someone) is to parlay that into some kind of deal where you'll end up directing. Why would anybody want to stay a screenwriter, constantly handing your stuff over to other people to execute? On the other hand, I don't know anything about directing, but what I've seen I don't like. It takes over your entire life, physically, mentally, emotionally. If I weren't a novelist and if I hadn't written Clockers, I probably would've taken a stab at being a director, simply out of despair. Sometimes the fear of the unknown is not as great as the fear of things staying the way they are.
INTERVIEWER
Do you want to keep writing both novels and screenplays?
PRICE
Every screenwriter loves to trash screenwriting. It's like shooting fish in a barrel. They trash the calculatedness, the cynicism, the idiocy, the pandering. But if they're really honest, they'll also admit they love the action, the interaction. Depending on whom you're working with, screenwriting is fun up to a point. And movies have such an impact on people. Thomas Kenealy once told me about a time he was with the guerrillas in Eritrea during the civil war in Ethiopia. They were sitting on the cusp of the desert under the moon. They all had their muskets; they were about to attack some place. Wanting to chill out before they mobilized, they watched The Color of Money on video. So every once in a while the hugeness of Hollywood gets to you—the number of people who see a movie compared to the number of people who read a book. So as a screenwriter you keep hoping against hope—just because they screwed me the last time doesn't mean they're going to screw me this time. Well, of course they will. They're just going to screw you in a way you haven't been screwed before.
The first draft is the most creative, the most like real writing because it's just you and the story. The minute they get a hold of that first draft it ceases to be fun because it's all about making everybody happy. Raymond Chandler said that the danger of Hollywood for a writer is that you learn to put everything you've got into your first draft and then you steel yourself not to care what happens because you know you're going to be powerless after that. If you do that time and time again, the heart goes out of you.
INTERVIEWER
Do you work on the set?
PRICE
Depends on the director. There are some directors who like to have a writer on a leash, sitting at their feet in case something comes up. There are other directors who feel that a writer on the set is an anxiety trigger. Actors live in a constant state of insecurity, a constant fear of "am I going to show my ass out there?" When they see a writer it makes them think about what they are going to say and if it could be better. So a lot of directors would like to keep the writer off the set for that reason. Then there are directors who don't want the writer freaking out because his script is being used only as a blueprint, which is what a script should be. Things are going to come up and the script is going to change in order to make the actor happier. He doesn't want to say what you wrote, he's got his own take. Yes, it might not be as well-said or well-written as what you had, but what you gain in sort of cutting the quality of the writing a bit is a better performance because the actor feels more in control of what he's doing. Everything's a compromise. The art of movies is the art of collaboration. I always trash how stupid screenwriting is, but the more I do, the more I realize it's really about the art of push-me pull-you, of creative negotiation. It's not about writing. Movies are not scripts; they're living pictures. There's an amazing difference between what works on paper and what works in the flesh. Sometimes what can look like breathless dialogue on the page sounds like "creative writing" in the mouth of an actor. It doesn't make a difference how good the actor is, it's just not human speech. When you read books in which the dialogue seems dead-on and exquisitely truthful to the character you'd be amazed at how artificial those lines would sound if actually spoken by actors. It's remarkable how little can be too much. And sometimes you get better movies off more patchy scripts, because the actor has to reach deeper to make the connection. Whereas, if I write it out, dictate what the actor is supposed to be feeling, telling him to make this gesture, to say it with this tone of voice, to take this exact amount of time between words, actors can read it and think, Beautiful, this guy did it all for me. Then they just go through the motions. And oftentimes the end result won't be as good as that other movie they were in where the script was fairly crappy, but the actor had to bring more to the party. It's exasperating, but that's the reality of it. You don't hold the page up to the camera and follow the bouncing ball. It's got to make it into the flesh and then all sorts of things happen.
INTERVIEWER
What place does the novel have in the world? Why do you keep writing them?
PRICE
Because the novel is me . . . what I have to say. When people come up and say, Oh! You wrote Sea of Love? That was my favorite movie, I feel like they're talking to somebody standing between me and them. I don't feel like I own it. I ask myself, What kind of writer am I that I write something and then I don't want to take ownership of the final product? It's nauseating. I don't mean nauseating in a condemnatory way, I mean that you actually get a feeling of vertigo and nausea about who you are.
INTERVIEWER
Is that why you decided to do Clockers next? To get back to the novel?
PRICE
First of all, I got an awful lot of confidence back as a writer because my screenplays were well-regarded. But at the same time I never wanted to be a screenwriter, first and foremost because a screenwriter is not a real writer. You're not an architect; you're a draftsman. I wanted to be a real writer again . . . when I felt like I had something I wanted to write about. Out of my research for Sea of Love I found myself in places and with people that moved me as a writer and made me want to write in a way that I hadn't felt for over ten years. And I knew that I had to have control over this material, not some studio. I didn't want to have to buckle under to someone's marketing strategy, be dependent on a director's interpretation, on editing decisions, advertising campaigns, PG ratings. All of a sudden, I found myself in the middle of something. It took a decade to get there. I didn't even know where I was. I just knew I was in the right place. I didn't even have the story. But it was a combination of where I was and what I was at that point in time.
INTERVIEWER
Can writing be taught?
PRICE
You can't teach talent anymore than you can teach somebody to be an athlete. But maybe you help the writer find their story, and that's ninety-nine percent of it. Oftentimes, it's a matter of lining up the archer with the target. I had a student in one of my classes. He was writing all this stuff about these black guys in the South Bronx who were on angel dust . . . the most amoral thrill-killers. They were evil, evil. But it was all so over-the-top to the point of being silly. He didn't know what he was talking about. I didn't know this stuff either, but I knew enough to know that this wasn't it.
I said to the kid, Why are you writing this? Are you from the Bronx?
He says, No. From New Jersey.
Are you a former angel-dust sniffer? Do you run with a gang?
He says, No. My father's a fireman out in Toms River.
Oh, so he's a black fireman in suburban New Jersey? Christ! Why don't you write about that? I mean, nobody writes about black guys in the suburbs. I said, Why are you writing this other stuff?
He said to me, Well, I figure people are expecting me to write this stuff.
What if they do? First of all, they don't. Second, even if they did, which is stupid, why should I read you? What do you know that I don't know?
He turned out to be one of these kids in the early eighties who was bombing trains with graffiti—one of these guys who was part of the whole train-signing subculture, you know, Turk 182. He wrote a story, over a hundred pages long, about what it was like to be one of these guys—fifteen pages alone on how to steal aerosol cans from hardware stores. He could describe the smell of spray paint mixing with that rush of tunnel air when someone jerked open the connecting door on a moving train that you were "decorating." He wrote about the Atlantic Avenue station in Brooklyn where all the graffiti-signers would hang out, their informal clubhouse, how they all kept scrapbooks of each other's tags. Who would know that stuff except somebody who really knew? And it was great. The guy was bringing in the news. Now, whether it's art or not depends on how good he is. But he went from this painful chicken scratch of five-page bullshit about angel-dust killers to writing stuff that smacked of authenticity and intimacy.
That is the job of the writing teacher: what do you think you should be writing about? At Yale I had the same problem. They'd write ten pages of well-worded this or that, but where's the story? I finally came up with an assignment. I hate giving assignments. I hated getting them and I hate giving them. But—the last of the good assignments—I made them all find a photograph of their family taken at least one year before the writer was born. I said, All right. Write me a story that starts the minute these people break this pose. Where did they go? What did they do? We all have stories about our family, most of them are apocryphal, but whether you love or hate your family, they're yours and these are your stories. On the other hand, Tom McGuane once said, I've done a lot of horrible things in my life but I never taught creative writing.
INTERVIEWER
What about your work since Clockers?
PRICE
I got into writing a script for Clockers because it was sold to Universal for Martin Scorsese. I had done three movies with him. Even did a Michael Jackson video with him. So, I spent a year writing a script based on Clockers, which is sort of like going from being the parent to the babysitter, because now this story is theirs—they bought it, and I'm just a hired pen. It's like you gave birth, sold the child and then were hired on as the kid's caretaker. And the new parents can give you the boot if they don't like your work. So I was writing for Scorsese, DeNiro was involved too, but ultimately those guys decided to do Casino instead.
So Spike Lee jumped in and said, I read your book, I read all the drafts, and with all due respect I like to write my own stuff. So he took over as the screenwriter. It was a very strange experience. When a movie is made from your own raw material, you come into the movie theater with so much psychic luggage. Everybody else is there just watching a movie, whereas you see what you first wrote as fiction, transformed into script, then changed by Spike, then changed again by the actors, the editing, etcetera. You're sitting watching a simple dialogue exchange and you trip out down memory lane and the next thing you know twenty minutes have gone by and you have no idea what's been happening on the screen since that little dialogue exchange made you wander off. It's like driving along a highway drifting off, and when you come back to driving consciousness twenty miles have gone by. Who's been driving while you were gone? In a way I can never watch the movie, because everything I'd see would take me out of the movie and back to the script, back to Spike's script, back to the novel, back to the experience that provoked the novel. I could never follow the damn thing, because my mind would keep taking me away. The funny thing is, what I liked best in the movie was the stuff I had nothing to do with—that wasn't in the book—where Spike had to go back and shoot transitional stuff; I had no idea what he was doing. There I felt most like a moviegoer.
INTERVIEWER
Is the process for getting the idea for a novel very different from the process for a screenplay?
PRICE
My screenplay ideas were given to me, or taken from something I've done, or something that's very "surface" for me, like Mad Dog and Glory. In Jamaica, I saw a dynamic between two people—one of them a woman from Miami, the other a Jamaican busboy working in a hotel, Lance, with whom I became friendly when I bought some of his ganja. Lance found out that I had a car. He said, Oh, man. I'll take you into the jungle tomorrow. We'll go visit my grandparents in Sav-La-Mar. To have a car is a treat down there. He said, We'll take a ride. I said OK. He showed up with this blonde, lanky, gum-chewing woman from Miami named Jody Goldfarb. Jody was about six inches taller than him, and I couldn't figure out what they were doing together, except that maybe she's a tourist who likes to get down with the natives. I spent all day with them driving around the jungle. They weren't even talking to each other . . . not hostile, but awkward. I had no idea what their relationship was. Then by chance she wound up on my flight back to Miami. I said, Oh, is that guy your boyfriend?
She says, No, but my friend Lou from Miami came down to the hotel about a month ago. He got in trouble swimming, and Lance jumped in and saved him. When Lou got back to Miami he said to me, How'd you like a trip to Jamaica? I'd like you to be this guy's friend. I owe him one. If you do something for me, I'll remember it. She says, The next thing I knew I was standing behind the hotel near the employees' quonset huts in a bikini wearing a sash that said, Thanks, Lou. She was a human thank-you present. God knows who "Lou from Miami" was, but it didn't sound good.
That story stayed with me for ten years, but it was not something I'd really wanted to go into depth with in a novel. The ideas I have for screenplays are ideas I can hold in my hand without anything dribbling out onto the floor. Things that come to me as novels I don't even know how to describe, because they have no beginning, no end, and I'm not even sure where the center is. What comes to me as a screenplay is usually something I can describe in a paragraph.
INTERVIEWER
Is that in the nature of the movie business or of film story?
PRICE
It's the nature of studio business in Hollywood. People there want something new but familiar; they don't like you to deviate too much from what they've seen before. What they've seen before has a fiscal track record. If you're going to invest fifty million dollars in a movie, you would like to know who the parents are. If you're buying a racehorse, you'd like the bloodlines to include Citation and Whirlaway, not Maude and Mr. Ed. If you tried to pitch The Crying Game to a Hollywood studio, you'd have to say, Well, it's out of Malcolm X and sired by Tootsie. But if you just say to them, Look, this is a very small story. It's sort of political. It's sort of a thriller. It's sort of a love story. It takes place in England. It's very small-time people. One of them's a transvestite, the other a terrorist. And, it's quite unusual. They'd say, Great. Go tell it to Miramax.
INTERVIEWER
What did you learn from screenplays that you think might have helped you write Clockers?
PRICE
What I learned in screenplays is that I don't have to write about myself all the time. I had a number of assignments for which I had to write about people that were completely outside my sphere, but I learned that if I simply hung out and absorbed their world a bit, I was able to create characters that were compelling and somewhat faithful to their sources. I didn't learn to do that as a novelist. I did it as a screenwriter and that gave me the confidence to take on Clockers and all these characters who were not of my personal experience.
INTERVIEWER
Is it easy to go from the novel to screenwriting?
PRICE
The danger of going from screenplays to books, books to screenplays is the danger of movie-addiction. Screenplays are for me like dope: I'm gonna quit. I swear. Right after this last script. Excuses, excuses: I need the money. This one's a surefire go. How can I not work with this actor. How can I say no to this director. Three scripts later I'm still writing scripts. That's what happened to me. I went back after Clockers and wrote three movies, including Clockers, Kiss of Death—with Nicolas Cage and David Caruso—and Ransom with Mel Gibson.
But now I'm finished with all of that. I'm at work on a new book. I've gone back to the same fictional place as Clockers. When I did Clockers I went in and saw the urban world in a microcosm in Jersey City and I came out with this huge book. But I also felt I had taken a teaspoon from the ocean, that I could go back to that place and explore various aspects of the urban world for the rest of my life and not make a dent. It's in no way a sequel to Clockers. It's about politics and the media. So I'm hanging out again.
INTERVIEWER
I want to apologize for asking a personal question, but would you tell me about your hand?
PRICE
My hand? Well, I was born with a mild case of cerebral palsy. It's no big thing on a day-to-day basis; mostly people get uncomfortable when they have to shake hands with me. What the hell . . . of course, I'd like to be a weight lifter, but I can't.
INTERVIEWER
You'd like to be a weight lifter?
PRICE
Anybody who has something wrong with them physically is kind of obsessed with their appearance, so I'm always dabbling with weight lifting. My left hand's twice as strong as my right hand, so I never get anywhere with it, but . . .
INTERVIEWER
I don't want to get too abstruse here, but do you consider there's any connection between all this and your becoming a writer?
PRICE
If you've got something obviously awry in your appearance people treat you differently, like you're a special case. It never stopped me from playing sports. I played handball for my high-school team. You have to be ambidextrous to be a good handball player. I developed a backhand to compensate. It was no big deal. But, then there would be all this drama. The gym teacher would see me playing with that fouled-up hand and he'd call me over with tears in his eyes and he'd say, Son, you can always play on my team.
It's not like you walk around thinking about it all day. But as you grow up with this sense of yourself being singular, in some way you get hooked on the singularity of yourself. To be an artist is to be singular. I think, in some people, before the desire to write there is the desire to be special. That's not exactly healthy, and there's nothing relevant to creativity in that. Maybe I was just trying to maintain that sort of special thing by writing.
My grandmother, who was a big influence on my life, would take me under her wing because there was something wrong with my hand. She was a very unhappy person herself, very heavy, about five feet tall. Really overweight. Like two hundred pounds or more. It was her against the world and she saw me as her ally. I think she tended to see herself as a freak. There was something wrong with my hand, so we were fellow freaks . . . although she never said that to me. To go to her house on a Saturday was like getting parole for a day. I didn't understand how unhappy and isolated she was, but she'd be all filled with this melodrama about everything. We'd sit and look out her Bronx kitchen window and watch the East 172nd Street follies. She'd see a black man who lived across the street and she'd say, Oh, this one is a gentleman, married to this white piece of trash. She goes with anything in pants. She has him wrapped around her little finger. Do you know how much of a gentleman this man is? If he goes into his building lobby to go into the elevator and he sees a white woman there who's gonna get spooked by him because he's a black man, do you know what he does? He steps out of the lobby so she can go up the elevator herself. Now, this is a gentleman. But that whore he's married to . . . ?
Then there'd be some other guy: Oh, this son-of-a-bitch, he's a junkie. Every time he sticks a needle in his arm it's like sticking a needle in his mother's heart. She comes to me, she says, Mrs. Rosenbaum, what can I do! What can I do! Richard, what am I going to tell her?
It was this constant rat-tat-tat. I'm six and I'm with the fattest, biggest ball of love to me. This is my grandmother. Then we'd go all day to monster movies. She'd be talking back to the screen the whole time.
INTERVIEWER
Monster movies?
PRICE
In a neighborhood you wouldn't go into with a tank. We'd watch The Attack of the Praying Mantis, along with The Crawling Eye and The Creature From Green Hell. She'd be the only person over fourteen in the whole theater. Not only that, the only person over one hundred and fifty pounds. She'd pack up these big, big vinyl, sort of, beach bags. She'd make sandwiches, thermoses of coffee, and chocolate milk, and bring plums and nectarines. If there was a turkey carcass, she'd wrap it in silver foil so we could pick on the bones. We'd go into the movies with all this. We were ready for anything. And when we came out of the theater we'd have those little light dots in front of our eyes because we'd gone in at noon and we'd be coming out at five o'clock. Coming out, she'd walk all hunched over. She was only in her fifties, but she was so arthritic and rheumatic and heavy. We'd walk all the way back home, about one block every twenty minutes with that nonstop commentary about everybody who crossed our path. She lived on the third floor of a walk-up, so that took another hour, one step at a time. Then we get up there, and even after the triple horror feature we'd watch Zacherly's Shock Theater, pro wrestling, Roller Derby—everything—drama, stories, tragedies, drama, drama.
One time she took me to a wrestling arena in the early fifties in the height of summer. She had me on her lap and when one of the villains walked by she jabbed him with a hatpin. She was what was known as a Hatpin Mary. So, for the next match, when Nature Boy Buddy Rogers, this peroxide pompadoured villain, who wore a leopard-skin Tarzan getup, came strutting down the aisle, people were looking at my grandmother and they started chanting, Stick him! Stick him! He heard the chant and stood right over us, daring her. She was paralyzed, so he took her hand with the hatpin, a woman who probably felt very unloved by the world, bowed down and kissed it, said, "Madam." And then he continued walking toward the ring. At which point my grandmother dropped me, just dropped me on the floor. I remember ten, fifteen years later, when I would watch wrestling with my grandmother, every once in a while she'd say, I wonder how Nature Boy Buddy Rogers is doing. He's such a nice guy.
INTERVIEWER
Did your mom know about this going on?
PRICE
I guess. My grandmother's house was heaven for me. When I started writing in earnest I just thought back to the time with her, all those Saturdays, all those movies, all that commentary on the world under her window, then I started thinking about my friends, about other aspects of my childhood; the out-of-whack passions, crushes, terrors, and I began writing this sort of magic realism bullshit aka stories about the Bronx.
As I always told my students, We all grow up with ten great stories about our families, our childhoods . . . they probably have nothing to do with the truth of things, but they're yours. You know them. And you love them. So use them. And that's what I did. That's what I reached for, to become a writer.
Now, at this point in my life I've paid all my bills, I've fulfilled all my screenwriting obligations, I'm financially flush, for the next year I have nothing to do but work on this novel without distraction. So, I'm looking at all my notes, at my nice clean desk, my stack of unwrapped ready-to-go legal pads, and all I can think of is that saying "if God hates your guts he grants you your deepest wish."