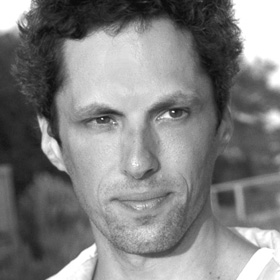 Oliver Broudy was a disenchanted freelance journalist living in New York City when he met a philanthropically inclined millionaire whose story struck him as so meaningful that he decided to follow it halfway across the world. The result is The Saint, a short memoir of Broudy's travels with a man whose spiritual efforts range from the incredible to the horrible, and from the enlightening to the self-destructive. Broudy served as managing editor and then senior editor of The Paris Review, working under George Plimpton and Philip Gourevitch.
What made you decide to write this book?
Recklessness, I guess. The last resource of the truly stymied. Before The Saint, I only wrote for magazines. But as sweet a gig as magazine writing can sometimes be, there's a limit to what you can do in that format. Sometimes it can be agonizing, because you get so close to a subject, but the editorial rubric of the magazine prevents you from addressing it the way you'd like to. So you end up sitting there helplessly as this great material sails by. I used to console myself that I could always go back and write my own version of whatever magazine piece was plaguing me at the time, but inevitably by the time you're done with the magazine version, revisiting the same material becomes unthinkable. Those lost opportunities linger and ache. That had happened to me too many times, and I was determined to try something different.