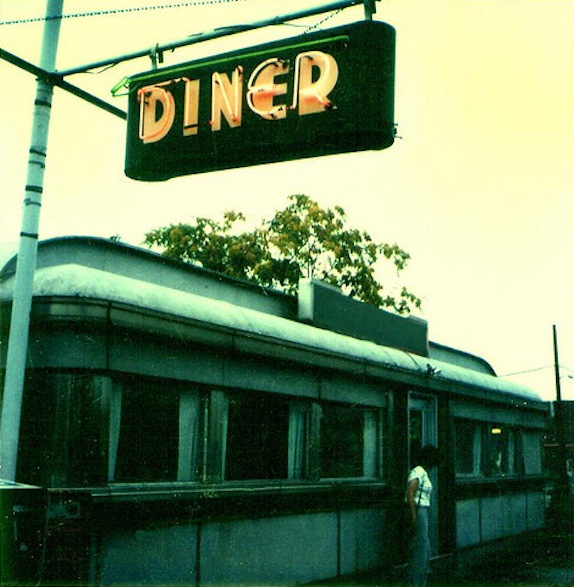 I became a writer because I was raised at a diner in rural Pennsylvania.
My parents opened the Chestnuthill Diner the first week of August 1984. The diner arrived the summer I turned five, and I watched, gaping, as its twin sections were maneuvered from flatbed trailers onto the concrete foundation that had been poured weeks earlier.
I celebrated my fifth birthday in a corner booth, pleased by the shiny chrome and flame-red seats, the flurry of waitresses rushing past in their brown-and-white striped uniforms, the tables bursting with customers. That was the first day the larger world opened up to me, the realm outside school and playmates, where real life really happened—the swear-laden frays between the cooks masked by radios blasting heavy metal, the combined whiff of grease and lettuce as the produce deliverymen wheeled their hand trucks in the back door, the coolness of the dough resting in the kitchen.
After school, on weekends, and for the next six summers, I would enter the back door of the diner on the heels of my mother, who trundled her coin bags, bookkeeping ledgers, and payroll checks. Past the bright bakery where dinner rolls and pies cooled on the racks, around the corner of whirring compressors and my grandfather's work bench—he kept himself busy part-time as our fix-it man—stood the basement offices. Read More