I wrote ringtones for Donald Trump.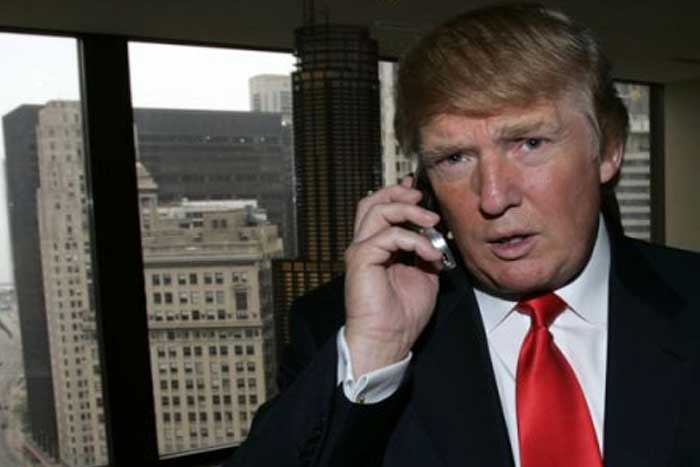 The year was 2004. Both NBC's The Apprentice and really fun cell-phone ringtones had taken an unsuspecting public by storm. I had managed to elude both—I kept my phone on vibrate and I was ready to stare in bemusement at anyone even thinking of telling me I had been "fired."
But I needed money, so when the call came to write ringtones for Donald Trump, a quiet businessman from Queens who had been reluctantly thrust into the spotlight by the seventh most popular program on network television at the time, I said yes. I had been doing some freelance writing and one of my clients was among the tangle of corporations assigned to the case. Fortunately, they decided to throw me a bone.
Of course, I knew a thing or two about Trump already. He had flawless hair; he slept on piles of money each night; given the choice between having something not gold-plated or entirely gold-plated, he chose door number two every time. Still, I wanted to do the best job possible, so I had one of Trump's minions send me copies of two of his books, Trump: The Art of the Deal and Trump: The Art of the Comeback, as well as an anatomically correct Trump doll that would tell me all sorts of things every time I pressed its back, something I couldn't help but do repeatedly as soon as it came into my possession. Read More