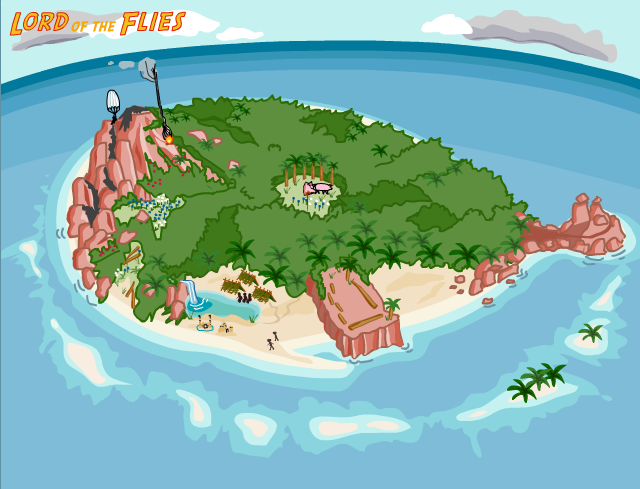 On this, the eve of the announcement of this year's Nobel Prize in Literature, the Swedish Academy seems so furtive, so inscrutable. The suspense is palpable. Bookies are collecting bets; laureled authors around the globe are making steeples of their hands, entertaining their wildest fantasies. But if you want a quick and easy way to dispel the mythos, to lend a touch of levity to the pomp and circumstance of this nervous hour, just spend a few minutes with the Nobel's Lord of the Flies game.
It is heinously unfun.
Really. Endodontic surgery is more fun than this game.
In its first stage, you match certain quotations and objects from the novel (glasses, bananas, a pig's head on a pike) to their respective characters. From there, you're invited to do more matching, this time pairing objects to themes ("Law and Order," "Hope and Rescue") that are mounted to palm trees. But wait—wait—what's that theme there on the right?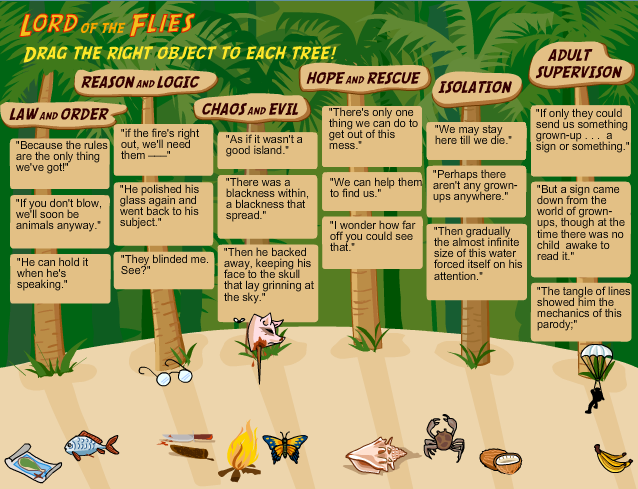 Look, I know it's pedantic, but at the moment it's all we've got—a typo, a typographical error, disseminated by the offices of the highest literary prize in the land. A sign of fallibility from these infallible Swedes!
May it offer some succor to those writers perennially rumored to be Nobel front-runners—all those who are passed over, year after gnomic Swedish year. I may never join that banquet in Stockholm, your Philip Roths and Thomas Pynchons can say, but at least I can spell supervision.