This is the final installment of Nina MacLaughlin's column Winter Solstice.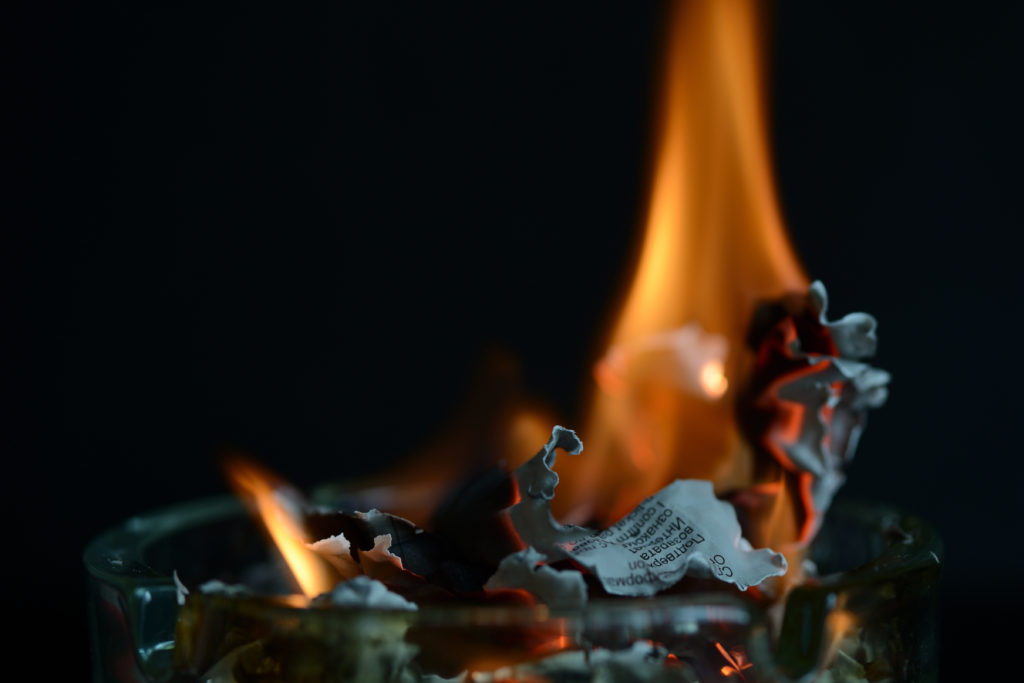 It's dark. I am up early enough to see the stars. The porch light on the house across the street shines bright enough to bring shadows into the room. The neighborhood is still. The rattling newspaper delivery truck has not yet been by, the morning news not yet tossed on stoops. Frost not dew, the grass is stiff; a woman scrapes ice off her windshield and I feel it in my teeth. Mothwinged darkness opens itself widest now. Today is the shortest day of the year.
Wasn't it just summer?
Or was summer a thousand years ago?
Was summer?
Now it's now. Here we are. The Winter Solstice. The close of the year, the opening of a season—welcome, winter—the longest night, and light gets born again. Today is tied with its twin in the summer for the most powerful day of the year. Light a fire. Light a fire on this day. Let something burn. That is what the solstices are for. Summer flames say, Keep the light alive (it's never worked, not once). In winter, a more urgent message: Bring light back to life (it's worked every time so far).
The summer solstice scene is loose and dewy, flower-crowned crowds in debauch around the bonfires. People leaped over flames and the tongues of flame licked up high into the night. In winter: private fires. Home hearths. These fires "have such power over our memory that the ancient lives slumbering beyond our oldest recollections awaken with us …revealing the deepest regions of our secret souls," writes Henri Bosco in Malicroix. The Yule log didn't start as a cocoa confection with meringue mushrooms on the top. It was oak burned on the night of the solstice. Depending where one lived, the ashes of the solstice fire were then spread on fields over the following days to up the yield of next season's crop, or fed to cattle to up fatness and fertility of the herd, or placed under beds to protect against thunder, or sometimes worn in a vial around the neck. The ancient cults cast shadows in our minds, shift and flicker, their fears are still our fears, down in the darkest places of ourselves.