In our new series Quarantine Reads, writers present the books they're finally making time for and consider what it's like to read them in these strange times.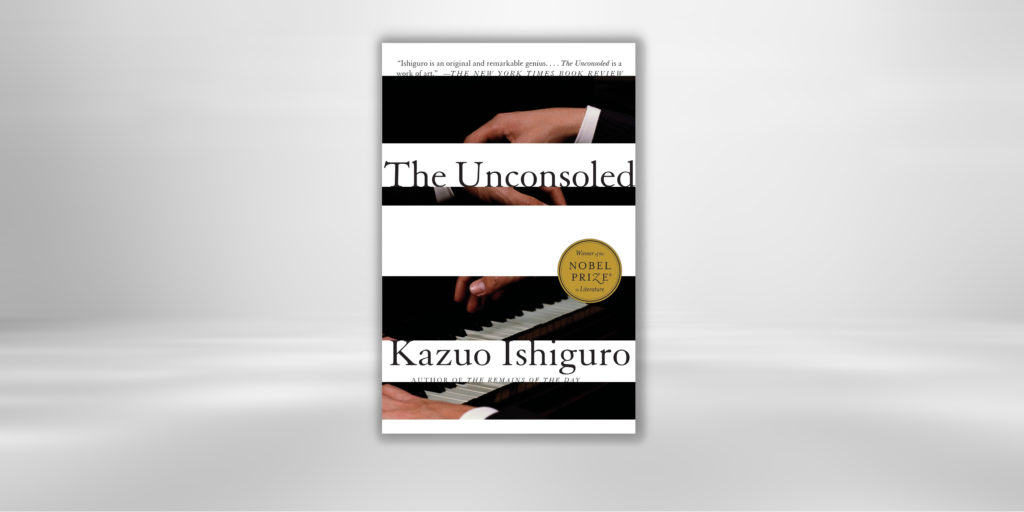 Many conversations I'm having at the moment—you, too, probably—include a preamble that tries to acknowledge the current situation: "It feels, I don't know, unreal? Like a dream, or a nightmare. I can't quite grasp the enormity of it. I keep expecting to wake up and find that normality has resumed." Meanwhile my actual sleep tends to feature classic anxiety dreams—of being lost, delayed, imperiled, accidentally in the wrong place or at the wrong time, dropped into a context both familiar and alien—that cause an abrupt awakening in the small hours. Displacing the bewilderment of the dream with waking reality is, obviously, not much of a relief. Especially if attempted via my usual method of scrolling Twitter.
Instead, I've been rereading a novel that captures the peculiar landscape of dreams with an accuracy few other authors have come close to: Kazuo Ishiguro's The Unconsoled. When I first read it, soon after it came out in 1995, I was at first intimidated (not least by its 500+ pages), then progressively awed but also perplexed by Ishiguro's flagrant jettisoning of fiction's rules. Isn't it cheating, for instance, to let your first person narrator access the inner life of whomever he meets? Now, though, with a further quarter-century of anxiety dreams behind me, and with life as we know it splintering and dislocating before our eyes, I found myself submitting utterly to the novel's uncanny, déjà vu–steeped spell.