In our column Poetry Rx, readers write in with a specific emotion, and our resident poets—Sarah Kay, Kaveh Akbar, and Claire Schwartz—take turns prescribing the perfect poems to match. This week, Kaveh Akbar is on the line.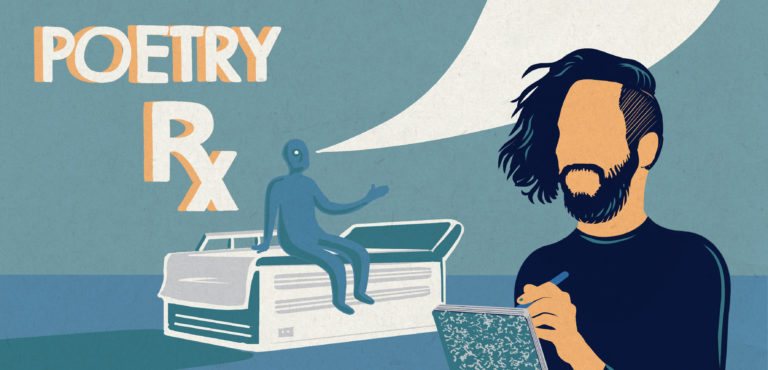 Dear Poets,
A very, very dear friend of mine committed suicide on April 1 last year. I was the last friend to have seen him. A full year has passed, and I still feel utter despondency that I wasn't able to help—even though, being a suicide and mental-health advocate myself, I know there are some things you can't help. I don't know what I feel. I feel pain, like a piece of my body was torn apart. I have been walking on eggshells with everyone, thinking, What if I say the wrong thing and push them into something like suicide?
Do you have a poem for this? I badly need one.  
Still Struggling  Read More