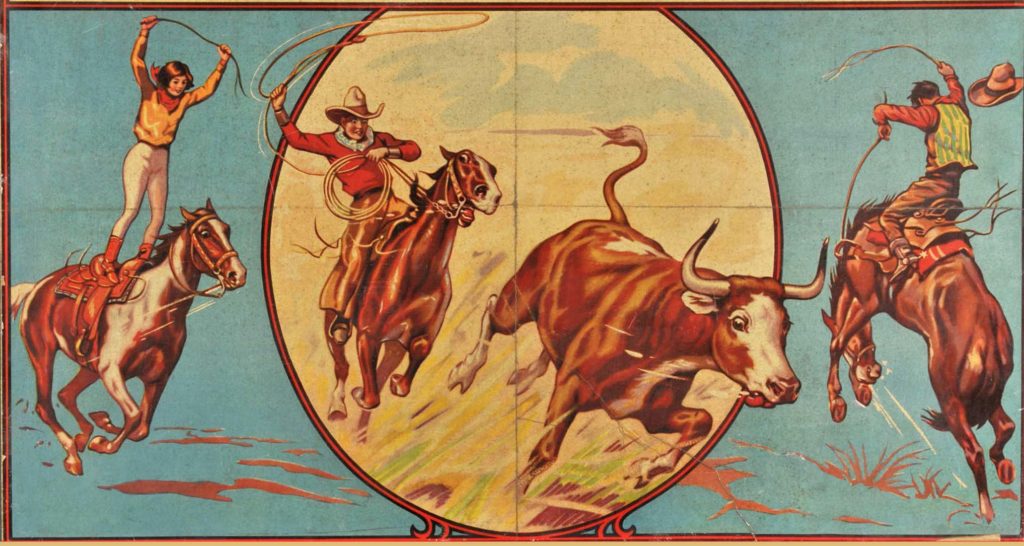 Over the last couple months, I've been on a quest for the American summer, and right now, I'm on my way to the Greater Midwestern Rodeo, puttering across the interstate in search of Portage, Wisconsin. I also have non-rodeo-related reasons for venturing out to the heartland. A few weeks ago, I was diagnosed with an autoimmune disease that, if left untreated, can result in the ossification of the spine, whereby all the spaces between one's vertebrae slowly fuse together. For the last few months, I'd been waking up in the middle of the night with terrible zaps of pain surging across my sacrum, and things got so bad that I began to experience a limited range of motion. At thirty-four years old, I confess I'm terrified to write a sentence concerning my "limited range of motion." Is it possible I'll start describing myself with adjectives like "spry"? Thanks to the wonky health insurance offered by my state university, I hadn't been able to find a doctor in my hometown, so I have to schlep out here, to the heart of the heart of the country, where a doctor will take stock of the disease's advance.
The irony of combining a doctor's visit with a rodeo didn't hit me until I finally pulled off the exit. After all, I was about to watch a posse of cowboys and cowgirls have their spines whiplashed into oblivion, and not only did this seem like a mean parody of my new medical condition, but it also seemed like an apposite description of certain liberal voters. Indeed, over the last few years, as the very foundations of American democracy have writhed and shuddered beneath us, it's often felt like the best we can do is simply to try and hold on.
The fair is located in a desolate sector of Portage where the dominant aesthetic might be best captured by Clevelander Joyce Brabner's phrase, "rust belt chic," a term she used to describe coastal appropriation of the heartland. Lawns have been mowed into board game rows, and American flags droop from gonfalons that have been bolted to screened-in porches. I grew up in Wisconsin, but I'm suddenly worried folks out here might think me an interloper if they catch a glimpse of my backseat, which is brimming with all the accouterments of my left-leaning disposition (sushi-rolled yoga mats, weatherworn New Yorkers). I might as well be wearing a Marianne Williamson button.