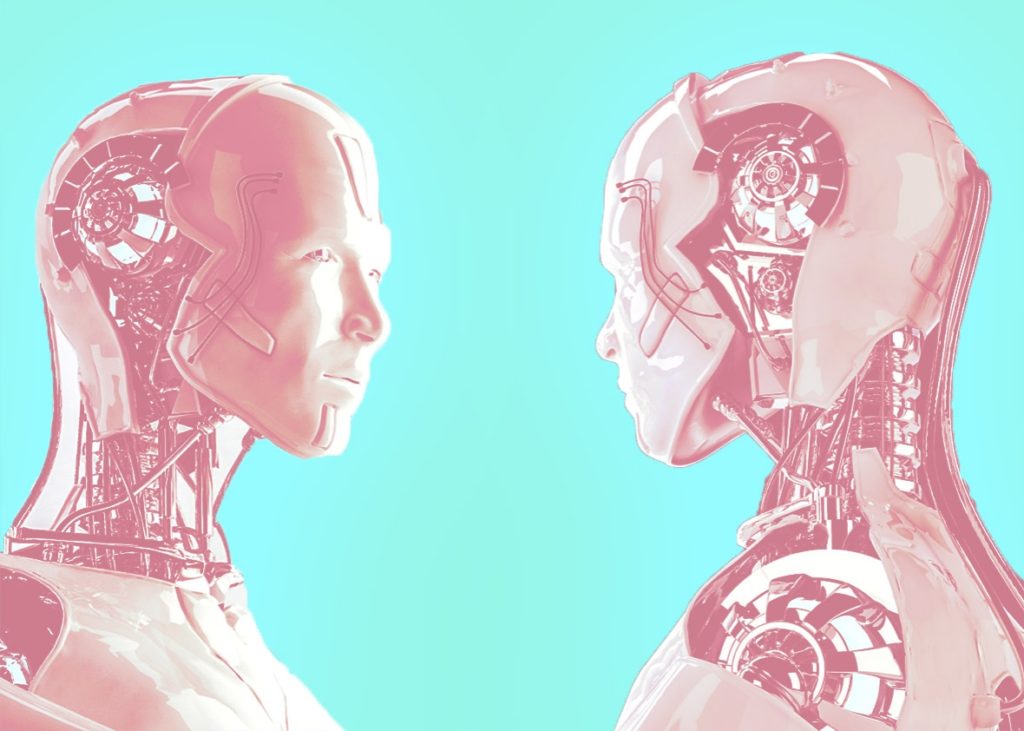 You just can't differentiate between a robot and the very best of humans.
—Dr. Lanning in I, Robot, by Isaac Asimov
As a little twenty-first-century cocktail-party experiment, quote that line to someone, and observe whether it elicits hope or fear. Asimov understood the core terror of AI-human relations: replication, confusion, eventual domination, and chaos. What makes his statement discomfiting nowadays is how quickly we are advancing toward a reality in which those relations are increasingly commonplace. Yet it stands to reason that more versions of the "very best of humans"—or, alternatively, more things that bring out the "very best of humans"—would make the world a better place.
Today the list of AI who are household names is short: Siri, Watson, Alexa, Sophia, Paro, Cortana, Pepper, Erica … But on a day not far from tomorrow, I'm quite sure this list will be a hundred times as long. The AI arena is expanding rapidly, and virtual and robotic products are being developed as quickly as we are finding needs for them. Within a decade or so, AI will be everywhere, corporeally and incorporeally living among us: driving us, assisting in medicine, teaching our children, guiding us on tours, getting our coffee, or, perhaps more important, spouting original, personally crafted limericks.
If we design our AI to simply function well, our society may progress with increased speed in efficiency and convenience. But if we are also designing them to have thoughtful personalities and belief systems, our society may advance in areas where we have ostensibly made less progress—enhancing joy, delight, compassion, and deeper relationships.  Read More