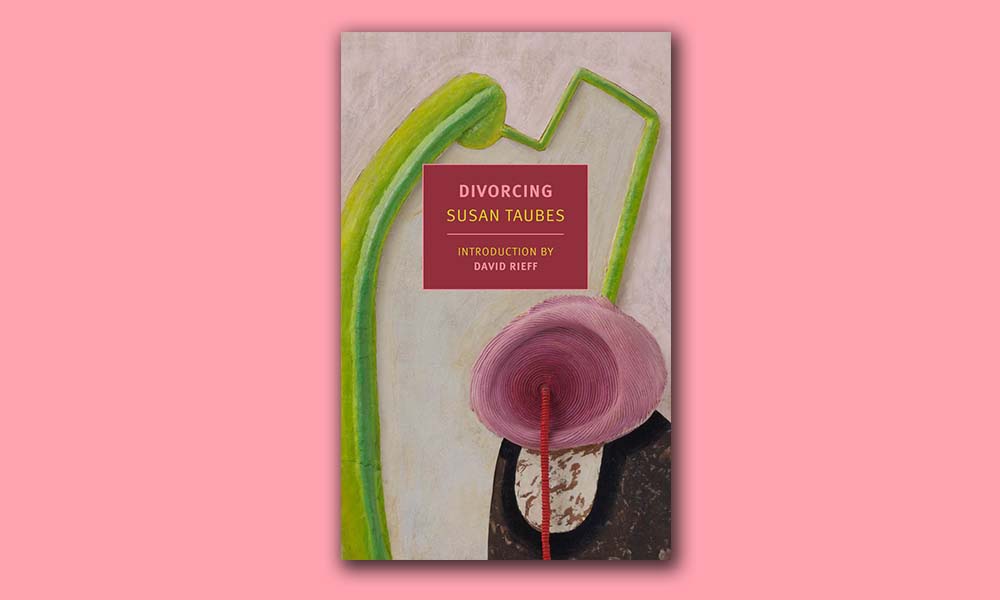 Susan Taubes's fiction is animated by an unbearable awareness of death. Her first and only novel, Divorcing (1969), had the working title To America and Back in a Coffin. (An apt title, but deemed unmarketable and rejected by her publishers.) Like her contemporary Ingeborg Bachmann, Taubes's fiction transposes existential mysteries with aesthetic ones. (There are other similarities between the pair: both published only one novel; both novels feature a love interest named Ivan; neither writer would live to see fifty.) Long out of print, Divorcing will finally be reissued by NYRB Classics this month. Taubes's foreshortened oeuvre—this novel, an unpublished novella, a handful of stories—offers a range of formal precarities that mirror states of inward collapse. Fiction seemed to give shape to her own vulnerability. A lifelong depressive, she took her own life mere weeks after Divorcing was published. Her close friend Susan Sontag later suggested it was Hugh Kenner's New York Times review that finally pushed Taubes over the edge. "Lady novelists have always claimed the privilege of transcending mere plausibilities," he'd written. Sontag herself would identify the body.
The protagonist of Divorcing, Sophie Blind, an academic and novelist, may or may not be alive. "I died on a Tuesday afternoon, struck by a car as I was crossing Avenue George V," she tells us early in the novel. She is in Paris with her lover. Her charmless marriage to Ezra, a cruel and charismatic intellectual, awaits her in New York City. Her death seems less biological fact than act of imaginative liberation, the pulled escape hatch of a highly pressurized consciousness: "My body growing enormous, its thousands of trillions of cells suddenly set free, spread, speeded, pressed jubilant, rushing to the seven gates of Paris." As a narrator, she inhabits a kind of third space, quantum uncertainty, neither living nor dead, neither present nor past.
The novel's first half is a study of the Blinds' failed marriage, a tilting relationship freighted with years of deception and three precocious children. Taubes has created an unctuous, carnal, brilliant, despicable foil in Ezra. (In his preface, David Rieff writes, "For those who remember him, or have read the many recollections that have been written about him, the portrait of Ezra is an uncannily accurate description of [Susan's husband] Jacob Taubes.") His pettiness and bullying are indexed with excruciating clarity:
Ezra complained; Ezra was appalled by beads and clay and stuff and rags and paint, especially children painting on the wall… For a long time she refused to believe in Ezra's transformation. Was this Ezra talking through his nose like his father? He grew a belly, developed strange ailments, he screamed at the sight of a crack in the wall, anything spilling, a missing button; it had to be repaired immediately.