This morning, PEN America released the 2021 Literary Awards Finalists. More than forty-five imprints and presses are featured on the list, with half of the titles coming from university and indie presses. Twenty books are from writers making their literary debuts, and half the titles among the open-genre awards are poetry collections. Chosen by a cohort of judges representing a wide range of disciplines, backgrounds, identities, and aesthetic lineages, these fifty-five Finalist books represent a humbling selection of the year's finest examples of literary excellence.
The stories on the Finalists lists are about parents, grandparents, and grandchildren, about siblings and their rivalries. These writers share the lives of people who are nonbinary and people who are transgender; people of all ages with changing bodies; immigrants and citizens and people seeking refuge; a basketball legend; a young woman who plucks factory chickens smooth; a tugboat driver; and Phillis Wheatley, America's first Black poet. Writers and translators lay soldiers, veterans, and scientists to the page. They show us an Algerian bookstore owner, a ranger-naturalist in the Great Western Divide, the first 999 women sent to Auschwitz, a mother named Ivory Mae who bought a yellow house for her family, and a DREAMer named Gina. They write of the first and last stargazers, and ask us to look up.
From the deepest fathoms of the ocean to the Mexican American borderlands; from southeastern Nigeria, Hawaii, colonial Jamaica, and China to contemporary Salt Lake City, Harlem, and weight-lifting gyms; from the Gambia to 1770s Boston; from Colombia, Iran, Taiwan, and French-occupied Algiers to a greenhouse in Sweden; across rivers and into the underworld; from Australian rainforests to Alaskan estuaries, the deserts of Saudi Arabia, and nineteenth-century Edo, Japan; and from Lisbon to Angola—connected by curling strands of hair—these stories, whether real or imagined, tell the truth.
In these stories we see the banality of daily life. We see families, legends, religious rites and cleansing; we see burials, wildfires, knife blades, emperors, gods, and divine favor; false teeth, sobriety, and addiction; sexual manners and vulgarities, magical flowers and their nectar, mythology, and queer dreams. We are shown the limits of American assimilation, the search for home, and migration as "an ancient and lifesaving response to environmental change, a biological imperative as necessary as breathing." We hear whale songs transmitted over ocean waves. We read interdisciplinary poetics, newspaper clippings, imagined and factual obituaries, technological escapes and collapses, faked deaths and stolen identities, the murder of Black men, and the horrors of the suburban imagination.
Amid what is for many the most challenging time of their life, we remember through these books the Treaty of Guadalupe Hidalgo, the Tiananmen Square massacre, the transatlantic slave trade, the 1961 state-sanctioned drownings of Algerians in Paris, and the establishment of our global caste systems, and we recognize how our history has made our present. These books tell of real people, of a reality far beyond an expired canon. They remove barriers and show us our connected humanity.
These books reveal to us the world. Read them. Read their stories.
—Jane Marchant, literary awards program director for PEN America
*
PEN/Jean Stein Book Award ($75,000)
To a book-length work of any genre for its originality, merit, and impact, which has broken new ground by reshaping the boundaries of its form and signaling strong potential for lasting influence.
Judges: Vievee Francis, Fred Moten, Tommy Orange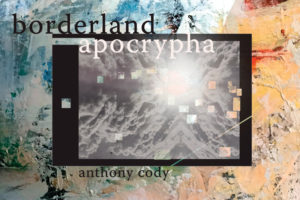 Borderland Apocrypha, Anthony Cody (Omnidawn)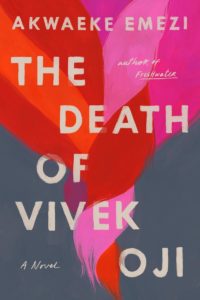 The Death of Vivek Oji: A Novel, Akwaeke Emezi (Riverhead Books)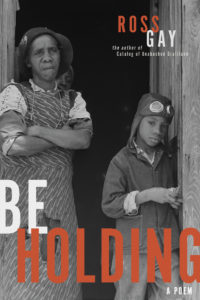 Be Holding: A Poem, Ross Gay (University of Pittsburgh Press)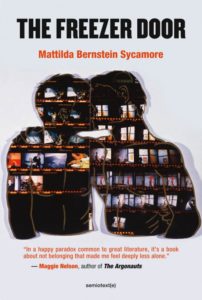 The Freezer Door, Mattilda Bernstein Sycamore (Semiotext(e) / Native Agents)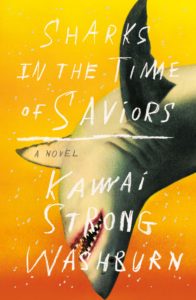 Sharks in the Time of Saviors: A Novel, Kawai Strong Washburn (MCD)
*
PEN Open Book Award ($10,000)
To an exceptional book-length work of any literary genre by an author of color.
Judges: Toi Derricotte, Brandon Hobson, Katie Kitamura, Jamil Jan Kochai, Akil Kumarasamy, Solmaz Sharif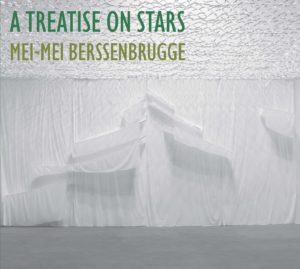 A Treatise on Stars, Mei-mei Berssenbrugge (New Directions Publishing)
Un-American, Hafizah Geter (Wesleyan University Press)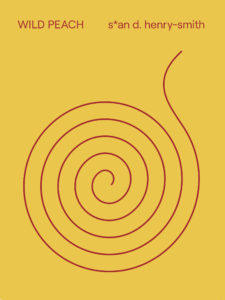 Wild Peach, S*an D. Henry-Smith (Futurepoem Books)
Small Press Distributions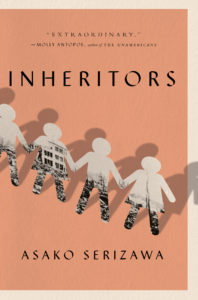 Inheritors, Asako Serizawa (Doubleday)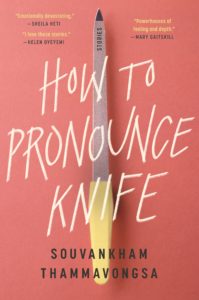 How to Pronounce Knife: Stories, Souvankham Thammavongsa (Little, Brown and Company)
*
PEN/Robert W. Bingham Prize for Debut Short Story Collection ($25,000)
To an author whose debut collection of short stories represents distinguished literary achievement and suggests great promise for future work.
Judges: Ben Marcus, Elizabeth McCracken, Ingrid Rojas Contreras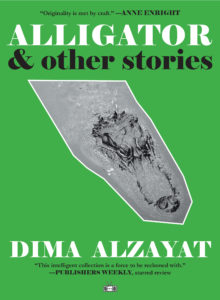 Alligator & Other Stories, Dima Alzayat (Two Dollar Radio)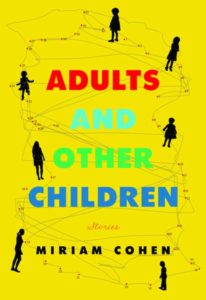 Adults and Other Children: Stories, Miriam Cohen (Ig Publishing)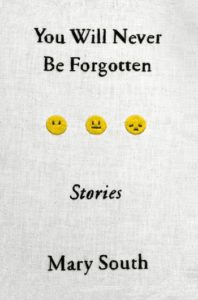 You Will Never Be Forgotten: Stories, Mary South (FSG Originals)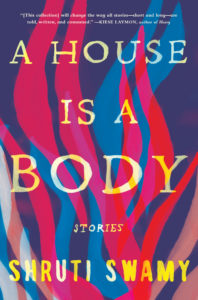 A House Is a Body: Stories, Shruti Swamy (Algonquin Books)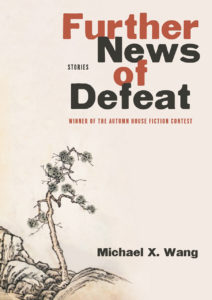 Further News of Defeat: Stories, Michael X. Wang (Autumn House Press)
*
PEN/Hemingway Award for Debut Novel ($10,000)
To a debut novel of exceptional literary merit by an American author.
Judges: Ramona Ausubel, Jack Livings, Stuart Nadler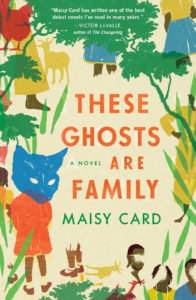 These Ghosts Are Family: A Novel, Maisy Card (Simon & Schuster)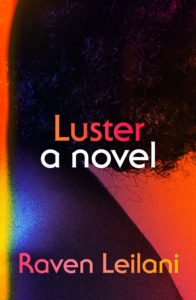 Luster: A Novel, Raven Leilani (Farrar, Straus and Giroux)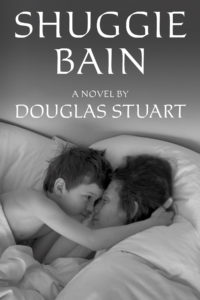 Shuggie Bain: A Novel, Douglas Stuart (Grove Press)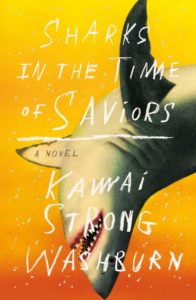 Sharks in the Time of Saviors: A Novel, Kawai Strong Washburn (MCD)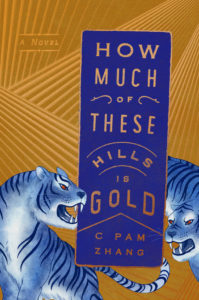 How Much of These Hills Is Gold: A Novel, C Pam Zhang (Riverhead Books)
*
PEN/Voelcker Award for Poetry Collection ($5,000)
To a poet whose distinguished collection of poetry represents a notable and accomplished literary presence.
Judges: Sherwin Bitsui, Cynthia Cruz, Terrance Hayes, Claudia Keelan, Bao Phi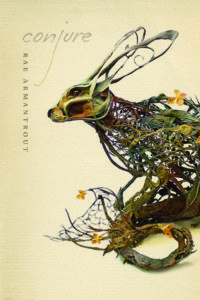 Conjure, Rae Armantrout (Wesleyan University Press)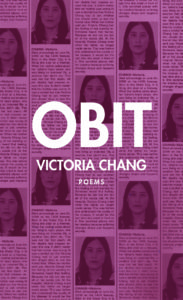 Obit, Victoria Chang (Copper Canyon Press)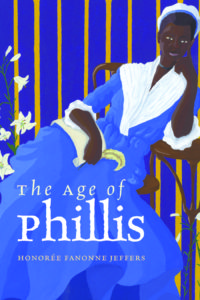 The Age of Phillis, Honorée Fanonne Jeffers (Wesleyan University Press)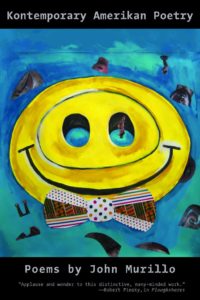 Kontemporary Amerikan Poetry, John Murillo (Four Way Books)
Blessed as We Were: Late Selected and New Poems, 2000–2018, Gerald Stern (W. W. Norton & Company)
*
PEN Award for Poetry in Translation ($3,000)
For a book-length translation of poetry from any language into English.
Judges: Daniel Borzutzky, Marissa Davis, Meg Matich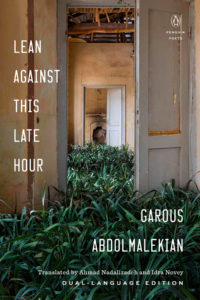 Lean Against This Late Hour, Garous Abdolmalekian (Penguin Books)
Translated from the Persian by Ahmad Nadalizadeh and Idra Novey
Raised by Wolves: Poems and Conversations, Amang (Phoneme Media)
Translated from the Chinese by Steve Bradbury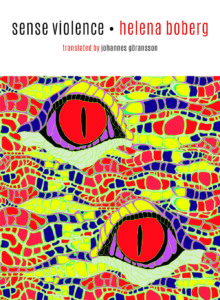 Sense Violence, Helena Boberg (Black Ocean)
Translated from the Swedish by Johannes Göransson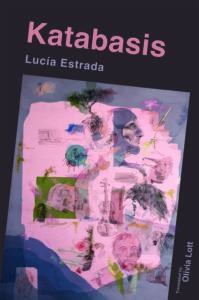 Katabasis, Lucía Estrada (Eulalia Books)
Translated from the Spanish by Olivia Lott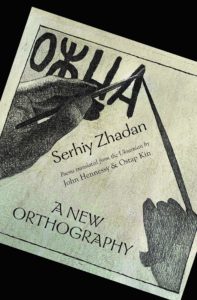 A New Orthography, Serhiy Zhadan (Lost Horse Press)
Translated from the Ukrainian by John Hennessy and Ostap Kin
*
PEN Translation Prize ($3,000)
For a book-length translation of prose from any language into English.
Judges: Jacqui Cornetta, Somrita Urni Ganguly, Ana L. Méndez-Oliver, Amanda Sarasien, Niloufar Talebi, Sevinç Türkkan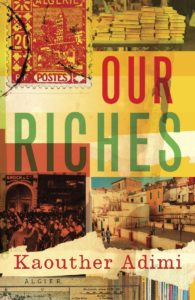 Our Riches, Kaouther Adimi (New Directions Publishing)
Translated from the French by Chris Andrews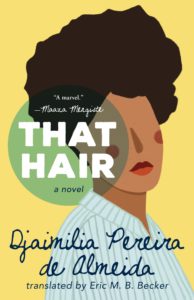 That Hair: A Novel, Djaimilia Pereira de Almeida (Tin House)
Translated from the Portuguese by Eric M. B. Becker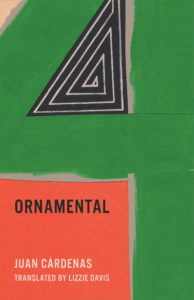 Ornamental, Juan Cárdenas (Coffee House Press)
Translated from the Spanish by Lizzie Davis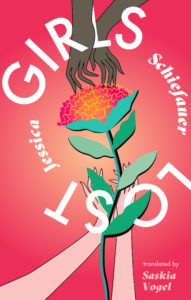 Girls Lost, Jessica Schiefauer (Deep Vellum)
Translated from the Swedish by Saskia Vogel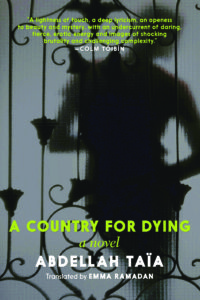 A Country for Dying: A Novel, Abdellah Taïa (Seven Stories Press)
Translated from the French by Emma Ramadan
*
PEN/Diamonstein-Spielvogel Award for the Art of the Essay ($15,000)
For a seasoned writer whose collection of essays is an expansion on their corpus of work and preserves the distinguished art form of the essay.
Judges: Sandra Cisneros, John D'Agata, Adam Gopnik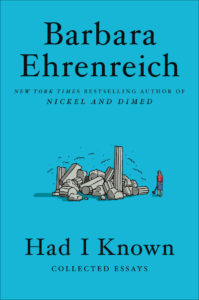 Had I Known: Collected Essays, Barbara Ehrenreich (Twelve)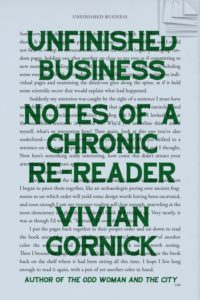 Unfinished Business: Notes of a Chronic Re-Reader, Vivian Gornick (Farrar, Straus and Giroux)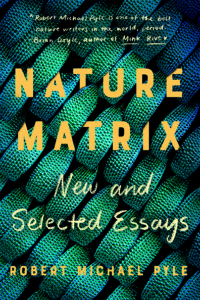 Nature Matrix: New and Selected Essays, Robert Michael Pyle (Counterpoint Press)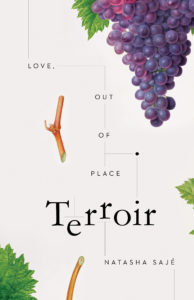 Terroir: Love, Out of Place, Natasha Sajé (Trinity University Press)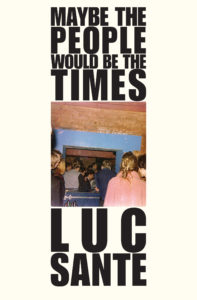 Maybe the People Would Be the Times, Luc Sante (Verse Chorus Press)
*
PEN/E. O. Wilson Literary Science Writing Award ($10,000)
For a work that exemplifies literary excellence on the subject of the physical or biological sciences and communicates complex scientific concepts to a lay audience.
Judges: Nassir Ghaemi, Christine Kenneally, Erin Macdonald, Banu Subramaniam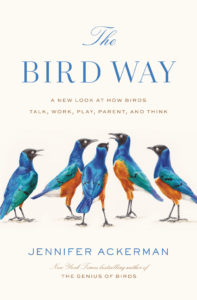 The Bird Way: A New Look at How Birds Talk, Work, Play, Parent, and Think, Jennifer Ackerman (Penguin Press)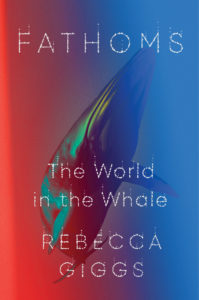 Fathoms: The World in the Whale, Rebecca Giggs (Simon & Schuster)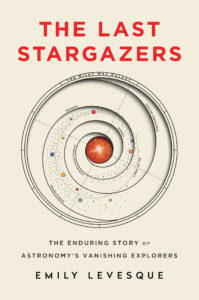 The Last Stargazers: The Enduring Story of Astronomy's Vanishing Explorers, Emily Levesque (Sourcebooks)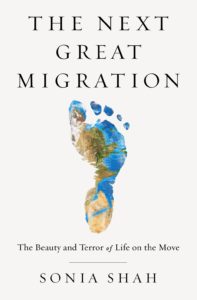 The Next Great Migration: The Beauty and Terror of Life on the Move, Sonia Shah (Bloomsbury Publishing)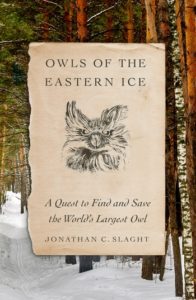 Owls of the Eastern Ice: A Quest to Find and Save the World's Largest Owl, Jonathan C. Slaght (Farrar, Straus and Giroux)
*
PEN/Jacqueline Bograd Weld Award for Biography ($5,000)
For a biography of exceptional literary, narrative, and artistic merit, based on scrupulous research.
Judges: Nicholas Buccola, Karl Jacoby, Nell Painter, Anna Whitelock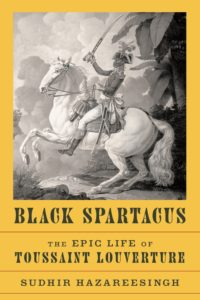 Black Spartacus: The Epic Life of Toussaint Louverture, Sudhir Hazareesingh (Farrar, Straus and Giroux)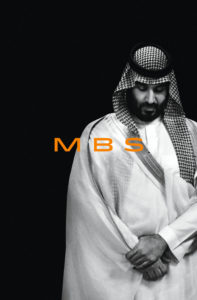 MBS: The Rise to Power of Mohammed bin Salman, Ben Hubbard (Tim Duggan Books)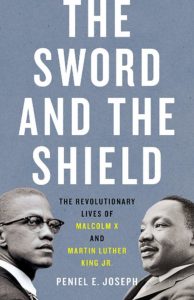 The Sword and the Shield: The Revolutionary Lives of Malcolm X and Martin Luther King Jr., Peniel E. Joseph (Basic Books)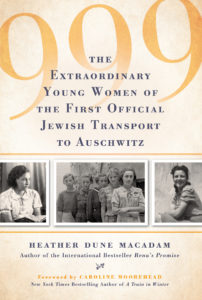 999: The Extraordinary Young Women of the First Official Jewish Transport to Auschwitz, Heather Dune Macadam (Citadel)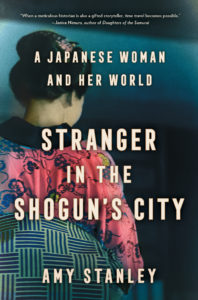 Stranger in the Shogun's City: A Japanese Woman and Her World, Amy Stanley (Scribner)
*
PEN/John Kenneth Galbraith Award for Nonfiction ($10,000)
For a distinguished book of general nonfiction possessing notable literary merit and critical perspective that illuminates important contemporary issues.
Judges: Roxane Gay, Thomas Page McBee, Dunya Mikhail, Eric Schlosser, Keeanga-Yamahtta Taylor, Laura Wides-Muñoz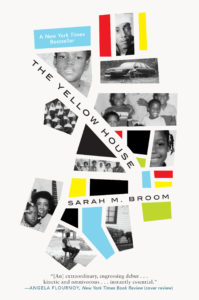 The Yellow House, Sarah M. Broom (Grove Atlantic)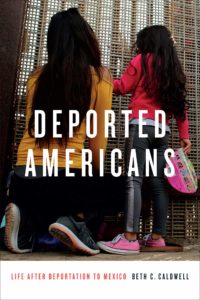 Deported Americans: Life after Deportation to Mexico, Beth C. Caldwell (Duke University Press)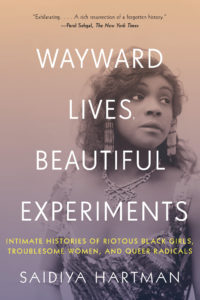 Wayward Lives, Beautiful Experiments: Intimate Histories of Riotous Black Girls, Troublesome Women, and Queer Radicals, Saidiya Hartman (W. W. Norton & Company)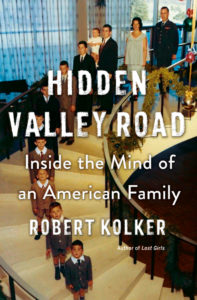 Hidden Valley Road: Inside the Mind of an American Family, Robert Kolker (Doubleday)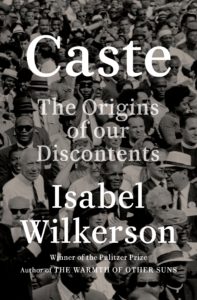 Caste: The Origins of Our Discontents, Isabel Wilkerson (Random House)
Learn more about the 2021 PEN America Literary Awards.