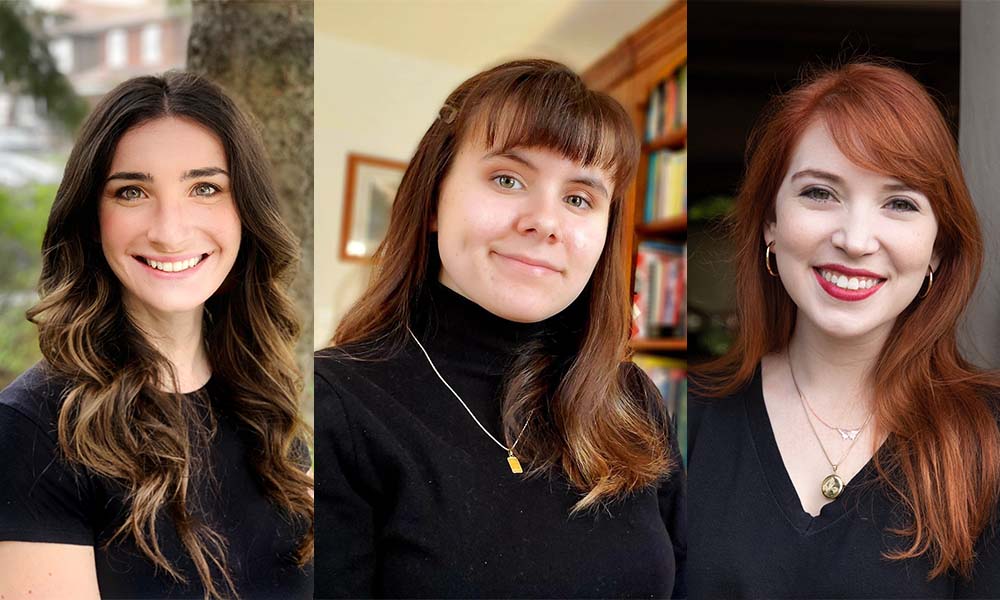 In 2017, Honey & Wax Booksellers established an annual prize for American women book collectors, aged thirty years and younger. The idea took shape when Heather O'Donnell and Rebecca Romney, the bookstore's owners, observed that "the women who regularly buy books from us are less likely to call themselves 'collectors' than the men, even when those women have spent years passionately collecting books." By providing a financial incentive, and a forum in which to celebrate and share their collections, O'Donnell and Romney hope to encourage a new generation of women. In this, the contest's fourth year, they faced an unexpected challenge: most of their partners on the ground, local bookshops and libraries across the United States, closed their doors due to COVID-19 a couple of weeks after the contest opened. O'Donnell and Romney spent the spring reposting and retweeting from their couches, hoping that word of the prize would reach young book collectors in lockdown. Despite it all, submissions were sent in from across the United States
We are pleased to unveil the winner of the 2020 Honey & Wax Book Collecting Prize, who will receive $1,000, as well as five honorable mentions, who will each receive $250.
WINNER
Miriam Borden: Twentieth-Century Yiddish Primers and Workbooks for Children.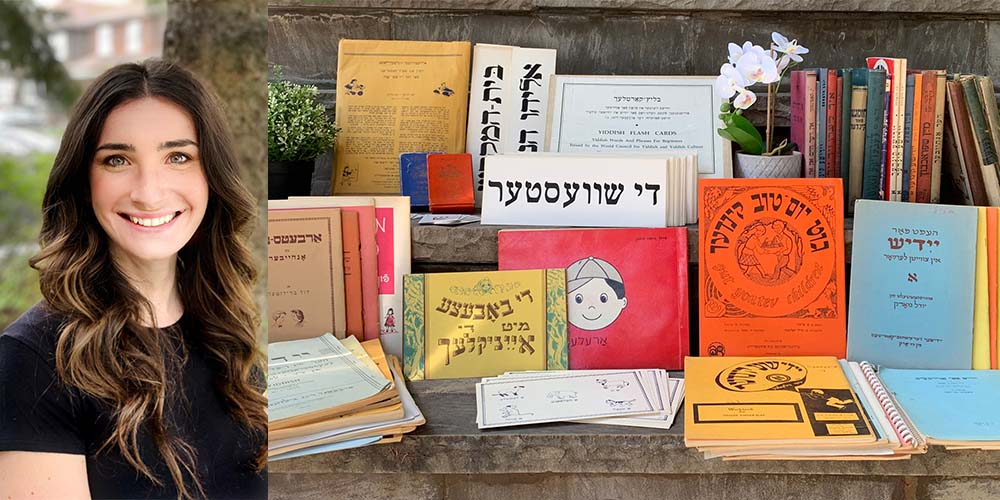 Miriam Borden, thirty, is a teacher of Yiddish and a graduate student at the University of Toronto, from Teaneck, New Jersey. Borden collects twentieth-century Yiddish educational materials: language primers—which form the core of her collection—songbooks and workbooks, flash cards, and scripts from school plays. These artifacts testify to a once-thriving Yiddish school system across North America, a network that collapsed after World War II as Jewish immigrants assimilated and Hebrew emerged as the language of the State of Israel. "There would be no more child readers of Yiddish children's books," Borden writes in her essay about the collection. As a teacher of Yiddish, Borden now uses these vintage materials to instruct adults hoping to reconnect with a lost part of their heritage.
"There was no heirloom china in the house where I grew up, no silver from grandmother's chest to be taken out and polished for holidays and family celebrations," Borden writes. "That china had all been shattered, the silver stolen… The heirlooms, and most of the family, were lost. But that does not mean I am bereft of inheritance. I was raised with an heirloom language, a treasure that could be taken out and polished and used on those rare moments when no word in English or Polish or Hebrew would fit the occasion. I was raised to speak the language of the dead. But never for a moment did it ever dawn on me that it was a dead language." 
Honey & Wax says, "Borden's collection represents an impressive effort of historical preservation and an inspiring example of how a collection that began as something personal becomes a collective resource."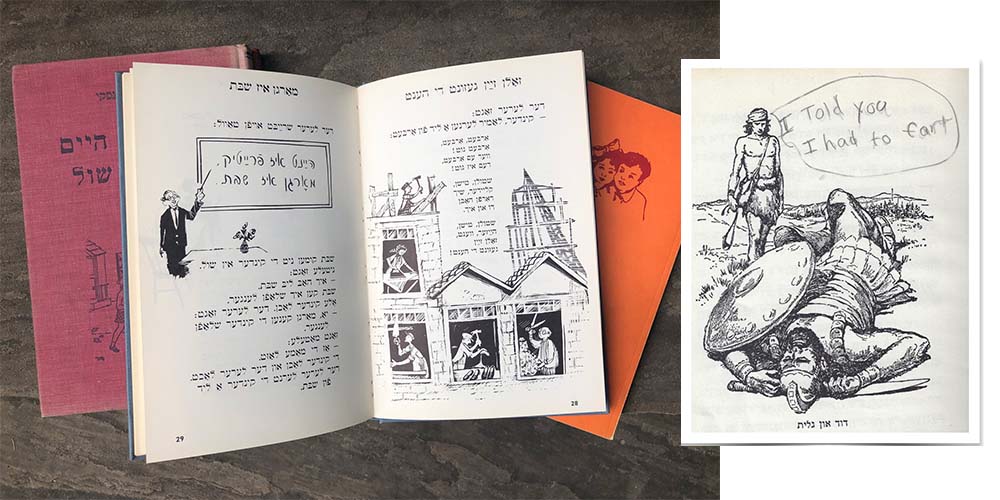 HONORABLE MENTIONS
Emily Wells: Collecting Charlotte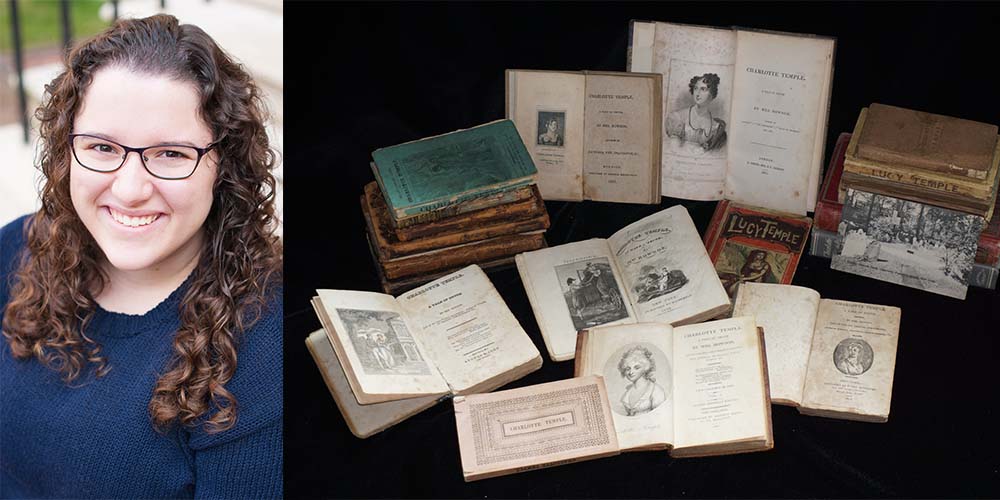 Emily Wells, twenty-seven, is a graduate student at William & Mary in Williamsburg, Virginia. She has amassed a collection of editions of Susanna Rowson's cautionary 1791 best seller Charlotte Temple, the tale of "a poor girl who died for love," one of the most popular novels in early America, and the books and ephemera inspired by it.
"Many of the inscriptions left behind in copies of Charlotte Temple testify to readers' social connections, whether it is a list of names that records the book's circulation amongst a network of readers, or a gift inscription that notes the book's passage from one reader to another," Wells writes. "When Charlotte travels across the Atlantic with Montraville, she forsakes the social ties that had once offered her protection. By marking the pages of Charlotte with testaments to their own social connections, readers form a counternarrative."
Honey & Wax says, "We admired the discipline of Wells's approach, which sheds light on nineteenth-century American social life, reading practices, book design, and publisher's marketing, all by paying close attention to the printing and reprinting of a single bestseller."
Margaret Grace Myers: Let's Talk About Sex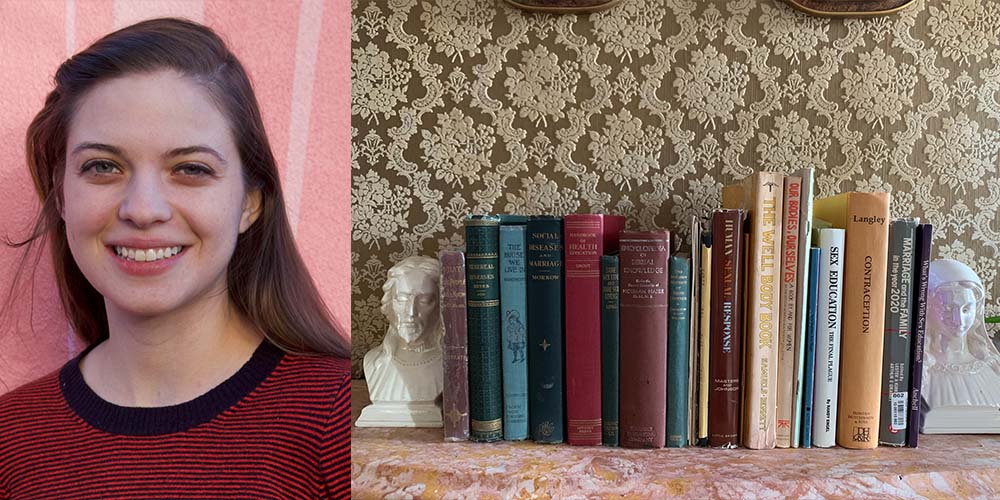 Margaret Grace Myers, twenty-nine, is a writer in Brooklyn, New York. Her collection is of American books on sex education from the nineteenth and twentieth centuries, from early treatises on "social hygiene" to Our Bodies, Ourselves, with a focus on the changing place of sex education in the public schools.
"Abstinence-only-until-marriage courses are ineffective, but that has not stopped the government from funding them," Meyers writes. "How did we get to this situation on the United States? By putting books like Social Diseases and Marriage (1904) in conversation with Sex Education: The Final Plague (1989), I have physical evidence of the ways that Americans have conceived of sex and how it should be taught."
Honey & Wax says, "We admired Myers's attention to the way that accurate information about sex was 'democratized,' published for an expanding range of audiences over the course of the twentieth century, and by her focus on the public schools as an arena where ideological battles over sexuality, equality, health, and religion are waged."
Kaitlyn Jennings: Echoes from the Past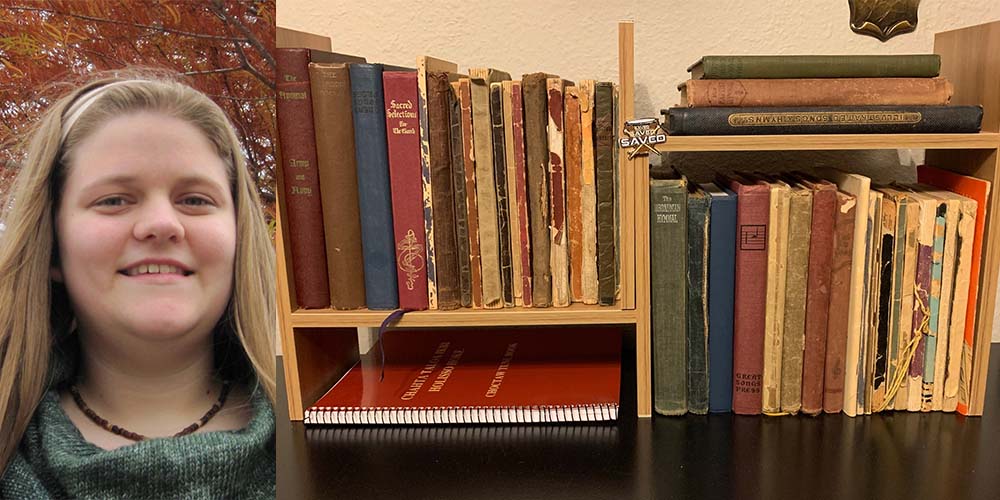 Kaitlyn Jennings, thirty, is a public school teacher and private music instructor in Tuttle, Oklahoma. She has created a collection of regional American hymnals from the nineteenth and twentieth centuries.
"I am always amazed at the personalization of these books," Jennings writes. "Marginalia is a common finding in hymn books because these were not just books used once and then shelved. They were used frequently by church members, most often during the Sunday morning church service, but also for personal devotion, singing quartets, revivals, and much more."
Honey & Wax says, "We especially liked Jennings's attention to the way that American hymnals changed during the Depression era. The rise of radio broadcasts transformed their production and audience, as evidenced by a 1937 hymnal signed by a popular gospel quartet leader, pictured with 25,000 letters from listeners."
Jamie Mastrogiacomo: Fab Four Findings
Jamie Mastrogiacomo, twenty, is a student at Smith College in Northampton, Massachusetts. She has created a collection of Beatles books and memorabilia focused on the experience of the group's original fans.
"As a young female fan of classic rock, I often feel undermined by adults who underestimate my knowledge of the 1960s," Mastrogiacomo writes. "Young women often face the question of authenticity in their media consumption; do they listen to more than just the popular songs? Do they deserve to be wearing that band's logo? This gatekeeping is contradictory to the success of bands like the Beatles, who were in fact propelled to stardom by young women."
Honey & Wax says, "We were taken with the backstory of this collection, sparked by a Beatles trivia competition between Mastrogiacomo and her middle school music teacher. Her pivot to 'the original fans, the teenage girls who so vehemently welcomed this band,' put her in pursuit of ephemera from the Beatles' American tours, some annotated by the original owners."
Stacy Shirk: Fairy Tales as Cultural and Historical Touchstone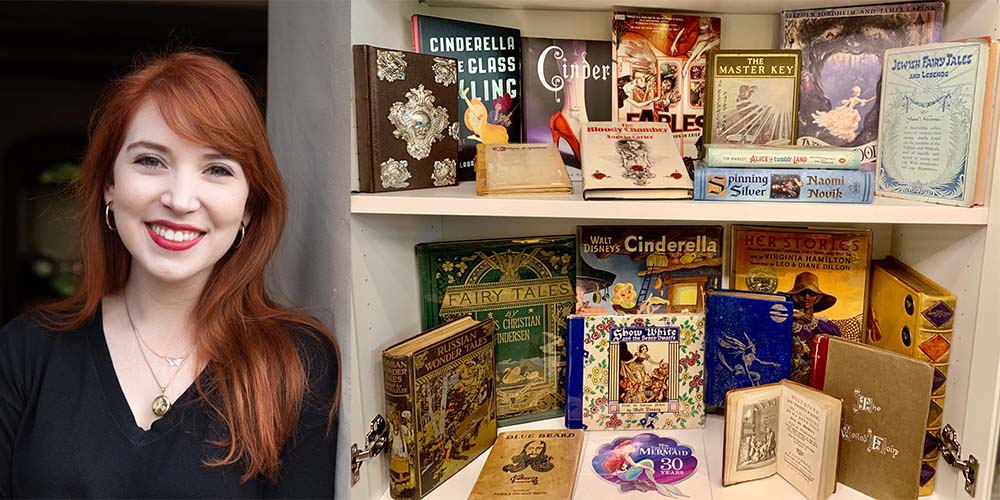 Stacy Shirk, thirty, is an executive assistant in drama programming at HBO in Los Angeles, California. Her collection of fairy tales from the nineteenth century to the present focuses on editions that connect classic tales to a particular historical moment.
"I treasure my edition of Arthur Rackham's The Allies' Fairy Book (1916) because it was published at a time of unprecedented violence and fear across the globe published to lift spirits and promote unity amongst the Allies during WWI," Shirk writes. "Rackham purposefully avoided anything gruesome in his illustrations because reports from the warfront were so devastating that he and his publishers believed they should avoid such darkness in the book."
Honey & Wax says, "We enjoyed the narrative behind Shirk's collection, which has grown along with her, from childhood shelves full of 'every book she could find that mentioned princesses or monsters or pixies,' to her present focus on the historical uses of fairy tales, from a suffragette's spin on Blue Beard (1913) to the Holocaust-era Jewish Fairy Tales and Legends (1943) to today's Cinderella and the Glass Ceiling (2020)."
The cofounders of the Honey & Wax Prize, Heather O'Donnell of Honey & Wax Booksellers and Rebecca Romney of Type Punch Matrix, would like to thank our 2020 sponsors: Biblio, Swann Galleries, and Ellen A. Michelson. Thanks also to Lit Hub, The Paris Review, Antiquarian Booksellers' Association of America, Fine Books & Collections, and The Caxton Club for their ongoing support. Most of all, thanks to this remarkable round of contestants!