Jill Talbot's column, The Last Year, traced in real time the moments before her daughter, Indie, left for college. The column ran every Friday in November, January, March. It returned in August as Jill and Indie took one last cross-country road trip together to drop her off at the dorms. This is the final installment.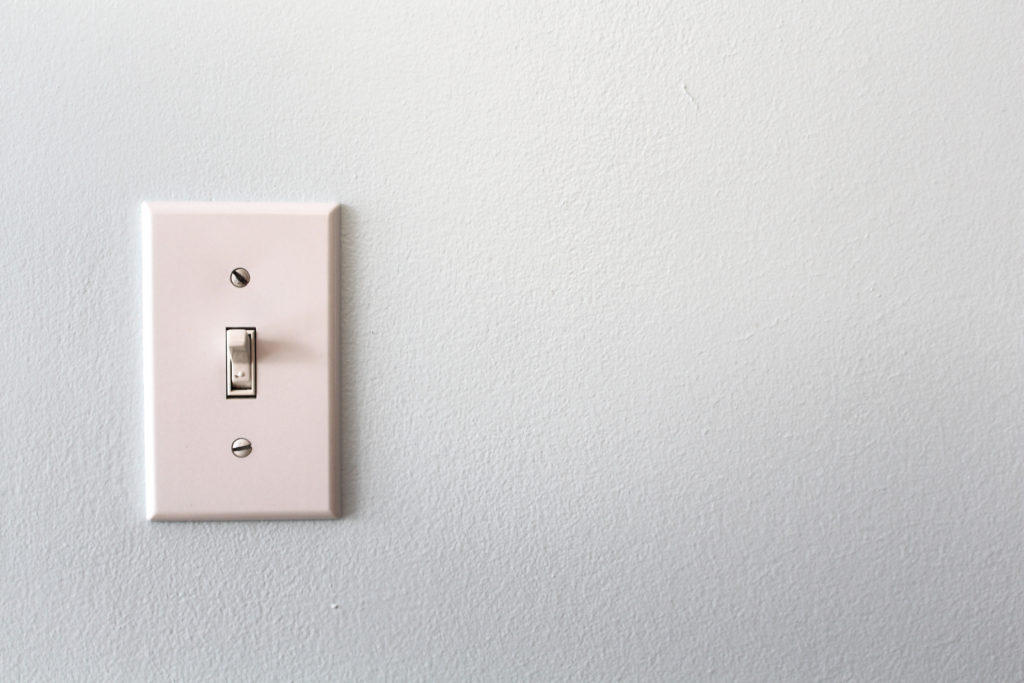 Every time I leave for a trip, I imagine its ending. After zipping up my suitcase and rolling it to the door, I turn to look at the empty rooms. The closed blinds, the couch pillows, the dark kitchen. I close the door, picturing the day I'll come back and turn the key, set my suitcase inside, and flip on the kitchen light. How ordinary those moments of return always feel.
*
Endings come suddenly when you don't let yourself think about them. Like a train pulling away from a station, picking up speed faster than you can bear.
*
On Move-In Day, parents weren't allowed inside the dorms because of COVID-19 precautions, and each student was given a fifteen-minute window to get their belongings inside and say goodbye. Indie made one trip after another up the steps to her room, carrying suitcases and storage bins, while I unloaded her car, trying not to stare at all the goodbyes in the parking lot. I noticed that all the families were two parents, except for me.
I saw a mother on her tiptoes clinging to her son's neck, a father handing his daughter a twenty (something my father had done in that moment), everyone taking turns giving long hugs. Then the parents climbed into their cars and pulled off their masks to wipe away tears. When a lanky young man suddenly turned on the sidewalk to wave at his parents as they drove away, I looked up at the trees and blinked back tears. Within minutes, it would be my turn to drive away.
*
When I was in graduate school in my late twenties, there was a bar across from the English building. Every time I hung out there, I'd punch the numbers for Jackson Browne's "Running on Empty" on the jukebox.
I think we all have places we wish we could stand again so that we might know who we were, or even weren't, in them, or to finally feel the distance between that person and the person we are now. If I could stand in front of that jukebox next to the girl I was then, would I even tell her how "that road turned into the road I'm on"? Or would I just sit in a booth in the corner, tap my foot, and listen to the song?
*
After leaving Indie at her dorm, I drove a rental car to the airport. Sitting at a corner gas station across from campus, I had to tell my foot to press on the gas, to go. I took the winding route through the North Country while Pandora played all my seventies favorites—Firefall, America, Bread—as if I had programmed the soundtrack. At certain songs, I'd glance over at the empty passenger seat, where Indie wasn't, from where she's always sung along. Two hours later, when I took the airport exit, Jackson Browne came on and carried me the rest of the way: "No matter how fast I run / I can never seem / to get away from me."
*
Right now it feels like a part of me will always be standing on the sidewalk outside Indie's dorm, cupping her face with my hands to say the last thing, then watching her disappear through the propped-open door. I suspect that years from now, I'll write about standing on that sidewalk, and I'll have the words for what's impossible for me to know now.
*
Not long before Indie left, she bought me a step stool so that I could reach the top cabinets in the kitchen, something she's always done for me.
*
The other night, after my friends picked me up from the airport and dropped me off at my apartment, I turned the key, opened the door, and rolled my suitcase inside. It was only then that I realized I had not turned to look at the empty rooms as we were leaving them. I had not pictured the moment I would come back to them alone.
*
Since childhood, I've slept with a fan in my room, either a ceiling fan or an oscillating one, but I haven't used one in years, afraid I wouldn't hear Indie if she cried or called out. I'm going to buy a fan today.
*
Yesterday morning Indie texted to ask if I wanted to FaceTime so she could show me her room and take me on a tour of her dorm. You'd think Brad Pitt had texted me.
*
The first trip to the grocery store after I got back was the hardest.
*
I haven't lived alone since I was in my late twenties. Last month, I turned fifty. In many ways, it feels like a pause button's been released, and I can return to thinking, for the first time in a long time, about who I am—beyond a mother. I want to see where this road goes.
Read earlier installments of The Last Year here.
Jill Talbot is the author of The Way We Weren't: A Memoir and Loaded: Women and Addiction. Her writing has been recognized by the Best American Essays and appeared in journals such as AGNI, Brevity, Colorado Review, DIAGRAM, Ecotone, Longreads, The Normal School, The Rumpus, and Slice Magazine.