In 1959, Robert Lowell and Elizabeth Hardwick were feeling restless with their Boston life. It was the year of the publication of Lowell's Life Studies:
Only teaching on Tuesdays, book-worming
in pajamas fresh from the washer each morning,
I hog a whole house on Boston's
"hardly passionate Marlborough Street,"
where even the man
scavenging filth in the back alley trash cans,
has two children, a beach wagon, a helpmate,
and is a "young Republican."

("Memories of West Street and Lepke")
Lowell won the National Book Award for the collection, but the publication also coincided with a manic episode. "I feel rather creepy and paltry writing now to announce that I am all healed and stable again. So it is. Five attacks in ten years make you feel rather a basket-case" he wrote to Elizabeth Bishop in July. By the fall and winter, still recovering, he was writing little, working mostly on translations.
In the meantime, Hardwick was writing essays for Harper's that would go into her collection A View of My Own, including "The Decline of Book Reviewing" in October (the article that would inspire the founding of The New York Review of Books in 1963), and, in the December issue, "Boston: The Lost Ideal," an excoriation of the city they lived in and a longing for the one they would move to the following year: "In Boston there is an utter absence of that wild, electric beauty of New York, of the marvelous, excited rush of people in taxicabs at twilight, of the great Avenues and Streets, the restaurants, theatres, bars, hotels, delicatessens, shops. In Boston the night comes down with an incredibly heavy, small-town finality."
When Frederick Seidel traveled to their Boston home to interview Lowell for The Paris Review in March 1960, he described the sounds of the street outside: "Four floors below the study window, cars whined through the early spring rain on Marlborough Street toward the Boston Public Garden."
In the Christmas of 1959, Lowell, dressed as Santa, gave their daughter, Harriet, a doll with a velvet hat. The gift was actually from Elizabeth Bishop. He wrote to thank her on January 4, 1960 (Harriet's third birthday): "Three marvelous bottles of wine from S. S. Pierce made you seem just around the corner, while Harriet's 'Anna Karenina' doll, dressed in the white boots you brought her, made you exotic and far away."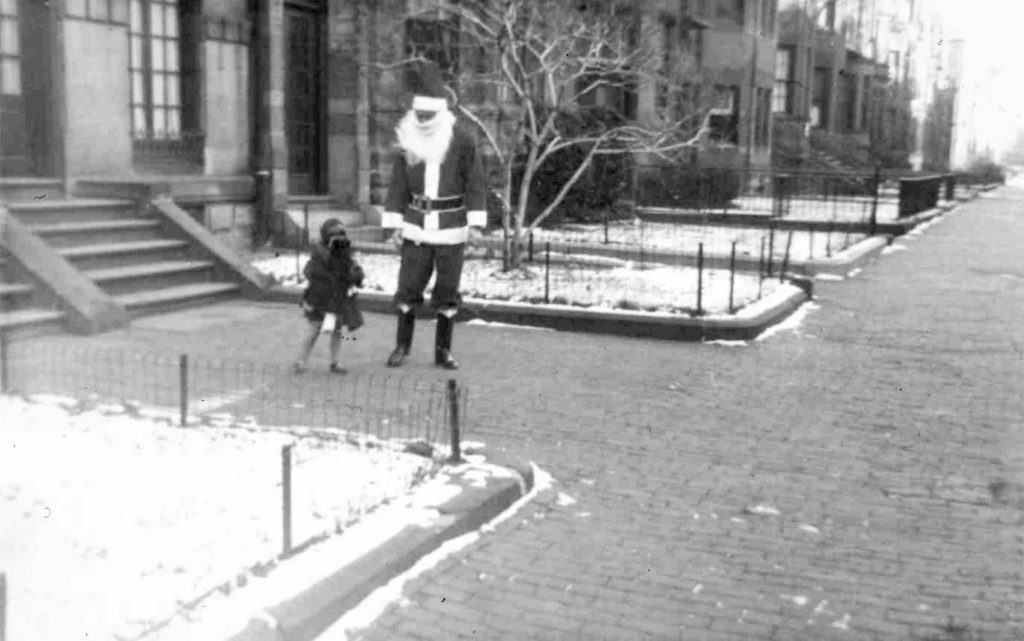 Saskia Hamilton is the editor of The Dolphin Letters, 1970-1979: Elizabeth Hardwick, Robert Lowell, and Their Circle (Farrar, Straus & Giroux, 2019) and the author most recently of Corridor (Graywolf, 2014). She is an advisory editor for The Paris Review.