Jill Talbot's column, The Last Year, traces the moments before her daughter leaves for college. It has run every Friday this month, and will return for a month each in the winter, spring, and summer. The next installment will arrive the first Friday of January.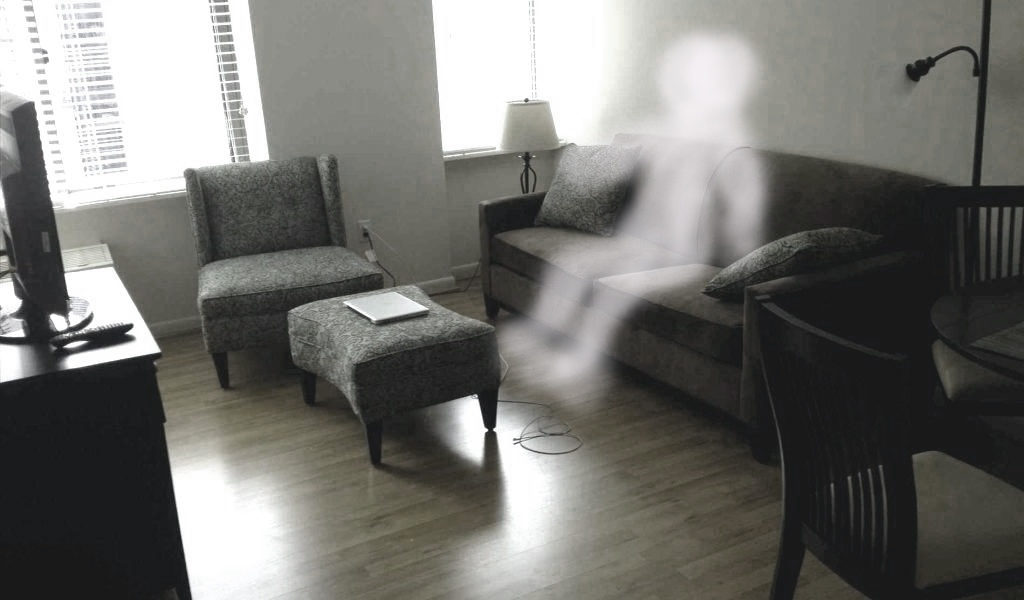 My mother bought the kitchen table in 1969. It's dark maple, four chairs, their backs a row of five slats. The etchings of my math homework mark the wood, but the busiest scratches cover the space between my parents' seats, like the ghosts of all they passed across the table and what they must have said. My mother always sat across from me, my father to my left, and eventually my daughter, Indie, sat across from my father. When he died suddenly in 2017, my mother sat in her chair at the table calling friends, one by one, to tell them he was gone. I don't remember eating at the table after that. On the morning after my mother's funeral a little over a year later, I sat in my chair at the table writing checks, paying her bills, signing her name.
In January, Indie and I left my parents' house for the last time. A house built when I was nine, in 1979. I remember walking through it when it was only a concrete slab and a fireplace. That afternoon, as I moved to stand in the door of each room, I kept saying thank you as if my parents were there, as if they could hear me. All the furniture and the décor was still intact, the way I wanted to remember the house. Indie and I packed up my childhood bedroom suite, my father's chair, his cherrywood stereo console, boxes of my mother's belongings, her two white suitcases (a high school graduation present from 1963), and the kitchen table. Left the rest for the estate sale. When I closed the back door for the last time, I was forty-nine. Indie considered it her childhood home, too, the only one that had been consistent throughout her life. She was sixteen.
Yesterday, for the first time since we had moved the kitchen table into our apartment, she and I sat down to eat at it. It had taken us ten months. Indie stood with a hand on the back of her chair and asked, "How do the seats work here?" I set down the placemats: "We sit where we always sat."
In 2007, when we moved to Stillwater, Oklahoma, Indie was five. Back then, her bright blonde bob was always tousled. She had her own room in the duplex I rented, but she never slept in it. For four years, she slept close to me on the futon a friend had given us on his way out of town. The day I signed the lease on the hood of the manager's truck, she looked over at the front door and muttered something about the past tenants, a brick through the front window. Later, Indie picked up half a brick in the yard, and for as long as we lived there, we'd find the glass, piece after piece.
It was in Oklahoma when Indie first told me about the ghosts. She made me promise I wouldn't write about them. And I never have. Until now.
At the kitchen table, we started reminiscing—something we've started doing more and more during this last year, a way to recognize and name what's built or broken our lives. This time we talked about the ghosts, the ones in Oklahoma, New York, New Mexico, even here in Texas. When I reminded her that she had asked me not to write about them when she was little, she said, "You can write about them now."
In New Mexico, when Indie was twelve, we lived in an adobe house, the oldest house in town. We were sitting in her room one night when she heard footsteps outside the door, steps across the back deck. I didn't hear them, but I ran to the kitchen and called the police while Indie peeked through the window to see a shadow on the deck. The police didn't find anyone around the house, but we never heard the steps of anyone leaving, a sound neither one of us would have missed.
I'm not writing about all the ghosts here.
Indie described them as strangers, men who shuffled around in dark suits, women in dresses who'd come stand next to her, all kind, friendly, smiling. Sometimes kids. It was the little girl and her dog standing in the corner of Indie's room in the duplex who terrified her. The one that showed up often, looking like she needed help. After that, Indie kept her door closed most of the time. I didn't like going in there, either.
Once in Oklahoma, I sat in the stands watching Indie at swim lessons, when she suddenly draped her arm over the edge of the pool and looked up into the stands, smiling. Not at me, but somewhere farther down the bench. While I drove us home, she told me it was a good day, and when I asked why, she said, "Because Great-Grandma was in the stands, watching me swim." My father's mother, the woman who once showed us how to make her chocolate pie, a secret recipe.
For forty years, I moved through the rooms of a house where others move now. I still have the key to that house on my keychain, as if I could step up to the front door at anytime and unlock it, walk into the living room, and turn on the lamp.
After my parents were gone, Indie and I often made the hour drive to their house on weekends to feel close to them, to water my mother's flowers, to make it look like someone still lived there. But most of the time, the house was empty, so I bought an alarm system, one I kept on until the day the new owners were given the keys and moved in. The night before they did, I checked the activity log on the app and found a long list of detected movements in the living room, my parents room, out the back patio door, into the garage, back and forth, over and over again. As if they were there. But the house, I knew, was empty.
I put my father's stereo console in my room, and when I'm in there, sitting at my desk or turning back my bed, I hear something inside the stereo, a boom, tubes from a system manufactured in the seventies. All those decades my father kept his Johnny Cash and Jerry Lee Lewis records spinning, I never once heard it. Now when the console pops in my room, I ask, "What is it, Daddy?."
One night in New York, when Indie was nine, maybe ten, we were sitting on the couch in the house we rented, a house Indie said was "crowded" the day we moved in. She turned suddenly, as if she had been called by someone. I turned, too. "There, in the doorframe," she said, staring.
When Indie or I make my grandmother's chocolate pie, we always linger on the first bite. It all comes back to us, the twang in her voice, the day she taught us to make it, our missing a little softer in those moments.
The night of my mother's funeral, I slept on top of my parents' bed and woke to a figure in the doorway: "Indie, if you're going to stand there, come get in bed with me." Not long after, I heard Indie's voice calling out from the living room where she had been sleeping. She said Gramma had been standing by the foldout couch, watching her.
Yesterday we sat for a long time after the plates were empty, exchanging stories. Indie said people don't follow her anymore, but she does feel energy clinging to her sometimes, and when it gets really strong, like when she's leaving a room, she rushes out and closes the door. I didn't tell her this, but I have noticed how often she closes doors quickly, almost slamming them. I asked if that's why she leaves the light by her bed on all the time, even when she's not there. She laughed, her long blonde hair spilling across her face: "No, I just forget to turn it off!" Our laughter built, broke us free. We got up to put our plates away, and I looked back at the table—two placemats, two empty places—the missing a little softer in that moment.
The ghosts that follow us now are ones we know. This time next year, I'll move through these rooms alone.
Read earlier installments of The Last Year here
Jill Talbot is the author of The Way We Weren't: A Memoir and Loaded: Women and Addiction. Her writing has been recognized by the Best American Essays and appeared in journals such as AGNI, Brevity, Colorado Review, DIAGRAM, Ecotone, Longreads, The Normal School, The Rumpus, and Slice Magazine.