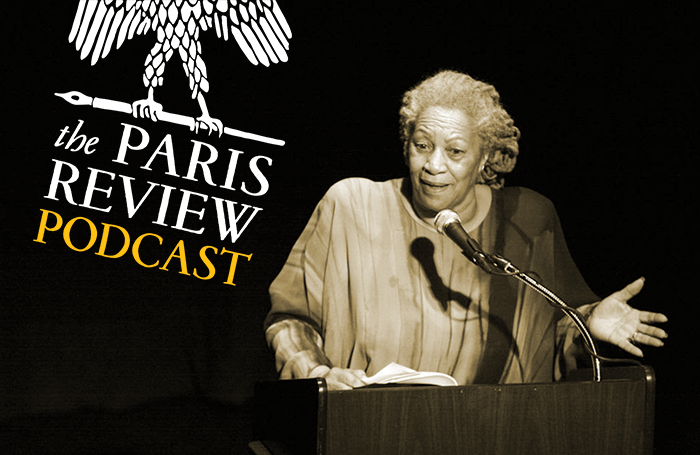 The Paris Review is thrilled to unveil the first episode of Season 2 of The Paris Review Podcast, an audio odyssey through our past and present, crafted in partnership with Stitcher. The five episodes of Season 2 are packed with the very best writing, new and old, from our archives, alongside literary ephemera, music, and sound design you won't find anywhere else. Writers, actors, and musicians bring seven decades of the magazine to life. Beautifully edited to mirror the experience of our print issues, each episode mingles poetry, prose, and conversation. We're confident it's the best literature you can put in your ears.
Today we're thrilled to share the first episode of the second season, "Before the Light." It opens with a treasure—a recording of Toni Morrison being interviewed on the art of fiction. She explains why beauty is "an absolute necessity." Molly Ringwald's reading of Mary Terrier's story "Guests" will break your heart, and the episode ends with poet Alex Dimitrov reading his poem "Impermanence."
In the coming weeks, you'll hear Jason Alexander perform Philip Roth's "The Conversion of the Jews" like a one-man theater troupe; Alexandra Kleeman read her haunting story "Fairy Tale"; Charlotte Rampling re-enact Simone de Beauvoir's Art of Fiction interview; Jenny Slate read a poem by Anne Sexton; and J. M. Holmes read his Pushcart Prize–winning story "What's Wrong with You? What's Wrong with Me?" Musicians Devendra Banhart and Bill Callahan perform pieces from The Paris Review's sixty-six-year archive, and Sharon Olds, Brenda Shaughnessy, and Danez Smith share poems. We can't wait for the world's greatest writers to serenade you.
As the season progresses, we'll also take you behind the scenes of the podcast with a series of conversations with our production team and contributors, starting with this conversation about the art of interviewing and directing with producer Helena de Groot.
Tune in every Wednesday for the next four weeks and subscribe to the podcast so you don't miss an episode. Happy listening!