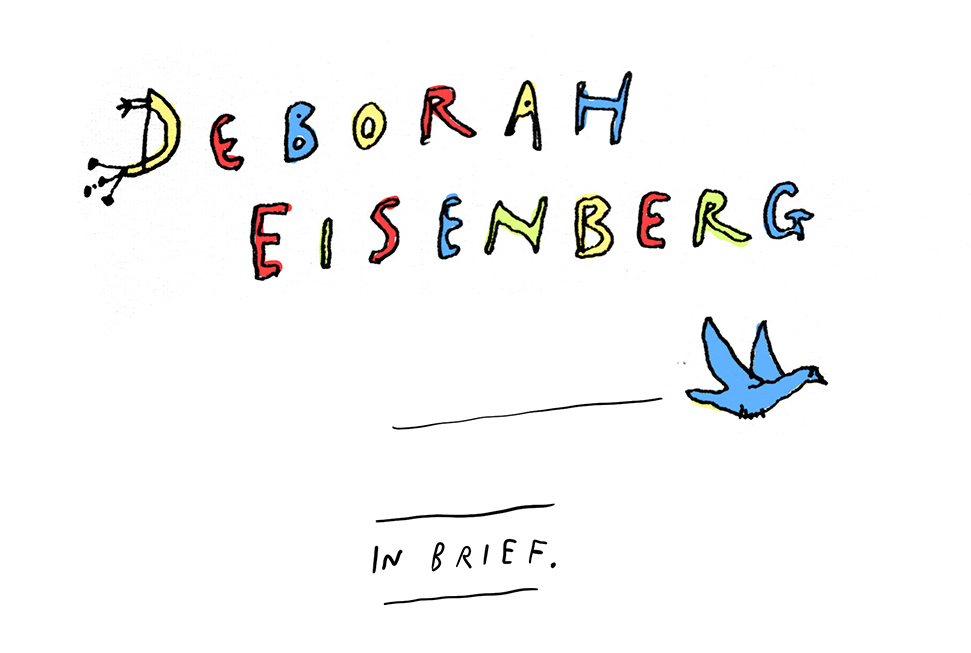 This year, The Paris Review honors Deborah Eisenberg with the Hadada Award for lifetime achievement. Eisenberg is a writing professor at Columbia University, a MacArthur Foundation Fellow, and the recipient of honors including the 2011 PEN/Faulkner Award for Fiction, a Whiting Award, and a Guggenheim Fellowship. Her first four collections of stories—Transactions in a Foreign Currency (1986), Under the 82nd Airborne (1992), All around Atlantis (1997), and Twilight of the Superheroes (2006)—were reprinted as The Collected Stories of Deborah Eisenberg (2010). Her fifth collection, Your Duck Is My Duck, was published last year.
But if you really want to know about Deborah Eisenberg, please enjoy an abridged biography by the cartoonist Liana Finck:

Liana Finck's cartoons appear in The New Yorker and The Awl, and on her Instagram feed. Her most recent book is Passing for Human.