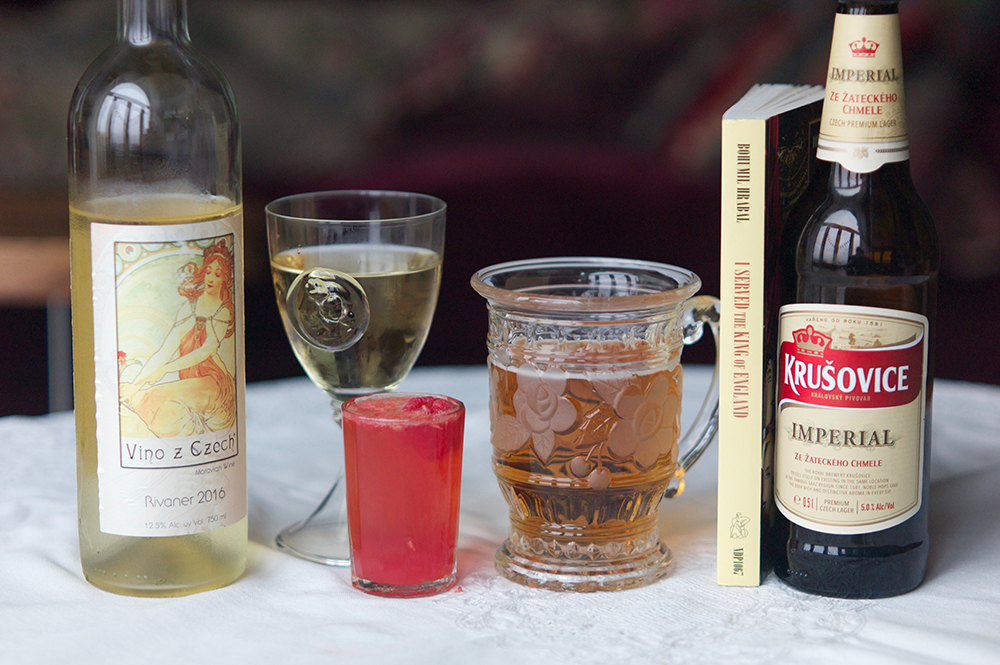 Ditie, the hero of Bohumil Hrabal's (1914–1997) I Served the King of England, begins his adventures as a "tiny busboy" under the chapter heading "A Glass of Grenadine." He is a small man, common, filled with naive enthusiasms, a stealer of change who falls in love with prostitutes and decorates their bodies with flowers. The term picaresque seems made for him. His adventures start outside Prague in the early part of the twentieth century and, over their course, he becomes a waiter, then the owner of a hotel, somehow growing up without denting his innocence.
What he does learn, with trademark exuberance, is the ways of the wealthy and powerful people who come through his doors. He watches a boss knock the chef down for putting caraway seeds in the médaillon de veau aux champignons. He waits on a general who drinks Germany's Henkell Trocken sparkling wine and eats "oysters and dishes of shrimp and lobster," simultaneously stuffing himself and "sputter[ing] in disgust." The president of the country displays equally inexplicable behavior, hiding in a children's playhouse in the hotel's yard with a Frenchwoman. The couple have sex on a "mound of hay" and order a twee faux-pastoral snack—"a crystal jug full of cool cream, a loaf of fresh bread, and a small lump of butter wrapped in vine leaves." Ditie observes, "I had always thought that a President didn't do things like this, and that it wasn't right for a President to do things like this, and yet here he was just like the other rich people."
Ditie doesn't serve the titular king of England (the highest possible honor, which befalls a waiter friend of his), but in a scene of culminating absurdity, he waits on a table while local officials fete the king of Ethiopia with a grotesque turducken made of a camel, two antelopes, twenty turkeys, fish, and "hundreds of hard-boiled eggs to fill in the empty spaces." The meal is consumed with Zernoseky riesling, to moans of pleasure from the guests. 
The book's first mystery is how to gauge the tone of all of this—it's satire, but Hrabal's flights into magic realism leaven it with mystery, and in that mystery there's something of the sublime, or the divine, though the author is too earthy to say so. If there's anything good, truly good, about Ditie, it's his gleeful participation in the text's bursts of magic. Here's what happens after he buys a prostitute that grenadine in the first chapter:
She took a glass of grenadine and poured it over her head and into her hair, and then another glass, and she was covered with raspberry syrup and soda-water bubbles. The last glass of raspberry grenadine she poured down the inside of her dress, then she asked for the bill. She walked out with the aroma of raspberries trailing behind her, out into the street in that silk dress covered with peonies, and the bees were already circling her … When I ran out, I found her standing in the square surrounded by wasps and bees like a booth selling Turkish honey at a village fair, but she made no effort to brush them away as they ate the sugary juice that coated her like a second skin.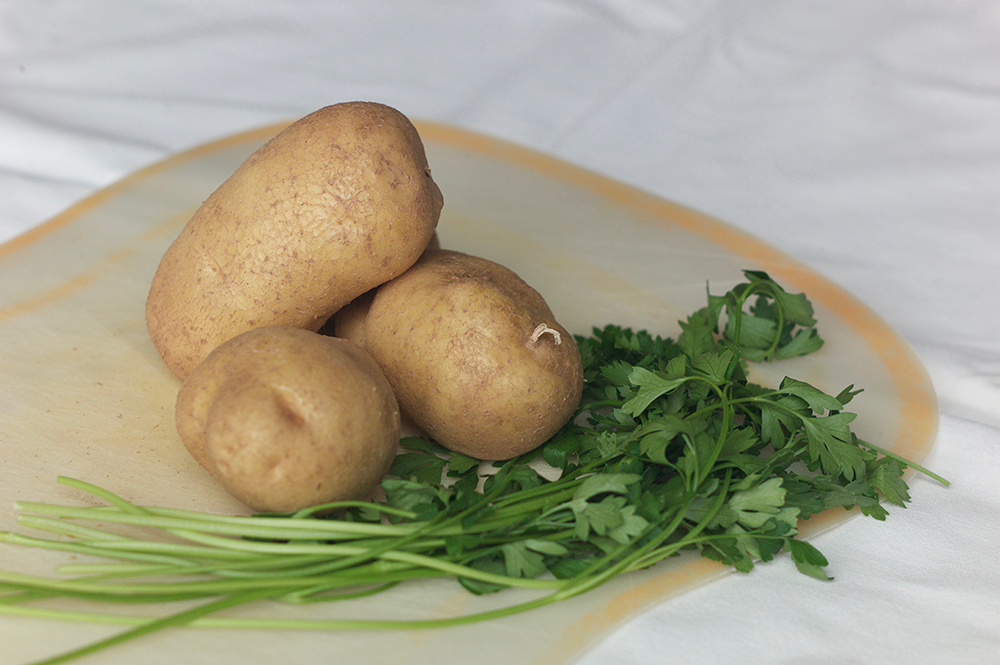 If that wonderful passage contains salvation—which I believe is true—it turns out Ditie will need it. His early sins are venal ones, but when—inevitably, given the setting and historical time period—Nazis enter the picture, Ditie's bumbling becomes of more consequence. He takes up with a German girlfriend and is eventually put in a breeding camp for the Aryan race (where he's only reluctantly allowed to impregnate her, due to his short stature and physical defects). The resulting child is disabled and spends his time hammering nails into the floor. Ditie, bewildered but not scathed, takes the opportunity for self-advancement and uses the suitcase of rare and valuable stamps his wife looted from arrested Jews to open his own hotel. This act of complicity makes him rich, but he quickly loses everything to the advent of communism.
In this context, the absurdist title, I Served the King of England, takes on a greater resonance. Hrabal has too light of a touch to get truly political, but hidden in this book there are questions: Who have the little men served, and how? When your masters are Nazis, the stakes are unbearably high—to what extent can anyone be held accountable? Ditie is ignorant, but he's also in the thick of it. During the scene on the hay between the president and the Frenchwoman, Ditie observes: "None of us watched but all of us were excited … We felt that it was happening to us." If he later fails to serve the communists, it's only because they're too dreary for him.
Hrabal has sympathy for the common man, and the reader has sympathy for Ditie, but he cannot be exonerated. He ends up, finally, self-reflective, destitute, and alone in a cabin in the woods, where he watches himself in mirrors that "held the imprints of the Germans who had looked into them, who had departed years ago leaving their smell behind them." He's not chastened, but the reader is. Magic realism is but a slim reed, and I think Hrabal knew it.
Hrabal wasn't able to publish I Served the King of England in the Soviet-controlled Czechoslovakia of the seventies, given the book's dark view of authority and humanity (that this darkness is concealed by lightness is just one of the ways the book is so brilliant). The book began circulation as samizdat (the Russian term for self-published) in 1971, joining the likes of work by Solzhenitsyn, Brodsky, and Dovlatov. It was officially published only in 1983 when Hrabal made some concessions to the communist authorities for the privilege. In its extraordinary inventiveness of tone, I Served the King of England reminds me of the Russian writer Andrei Platonov, who felt compelled to invent an entire new syntax to speak his truths under a repressive regime.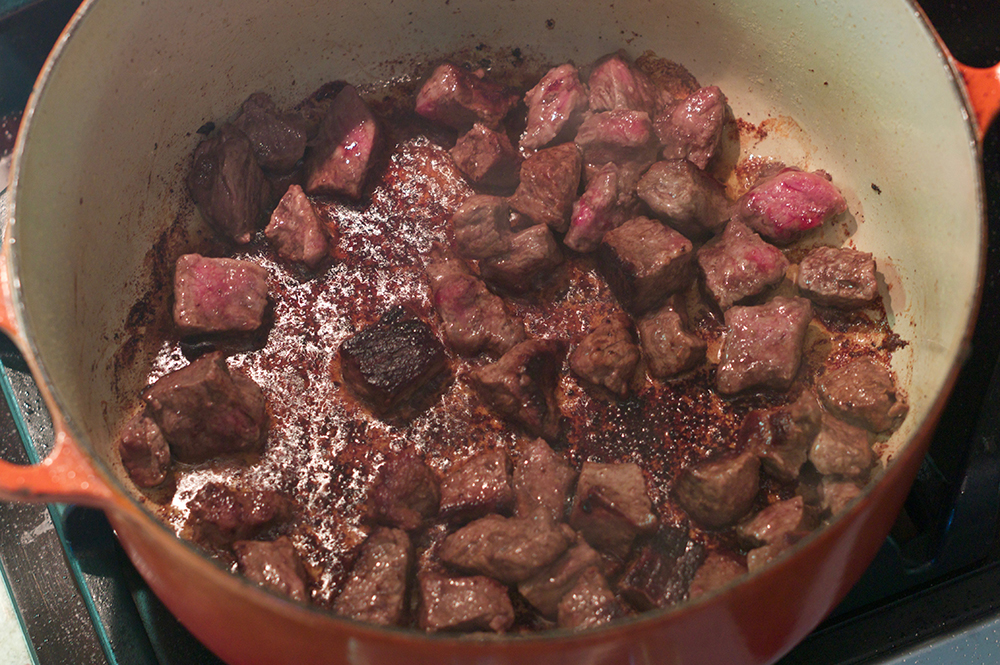 To cook from this ever-changing book, I chose dishes with a range of significances and paired them with drinks, as Hrabal so often did, gluttony being the way of man. Potato croquettes are the staff meal at one of Ditie's jobs and serve as an example of the management's stinginess, since they're served day after day with only a variation in toppings—"sometimes with poppy seeds, sometimes with a sauce, or with a toasted roll or covered with butter and sugar or with raspberry juice or with chopped parsley and melted lard." I made mine with chopped parsley and, working off the surprising pairing of potatoes with raspberry sauce, served them with raspberry grenadine.
Goulash was Ditie's comfort food, which he mentions several times and ends up eating (canned) in his forest retreat. Mine was homemade from a Czech recipe that uses allspice and caraway, slightly unlike the seasonings in the more popular Hungarian version. I paired it with a Krušovice Imperial pilsner.
The médaillon de veau aux champignons, the dish that the waiter gets knocked down over, is a classically Hrabal example of fussy front-of-house fare. I found a recipe that doesn't include the dreaded caraway seed and asked the wine expert Hank Zona (who runs a wine-in-pop-culture Instagram feed) for a recommendation of a Czech wine that would pair well with the dish. Zona found Vino z Czech, an importer that specializes in wine from small-batch producers in South Moravia. The bottle I used is a Rivaner varietal (a cross between a riesling, often mentioned by Hrabal, and a table grape). Its label art has a sad coda, but one appropriate to the underlying themes of Hrabal's work: the artist, Alphonse Mucha, was working in the time period in which I Served the King of England is set, and was arrested and interrogated by the Nazis after the invasion of Prague in 1939. He died shortly thereafter.
Despite the dishes' differing roles in the book, the end result was cohesive—delicious Central European comfort food. Since the meal was supposed to be disparate, this unexpected appearance of a beautiful feast felt just a little bit magical and like an appropriate tribute to Hrabal.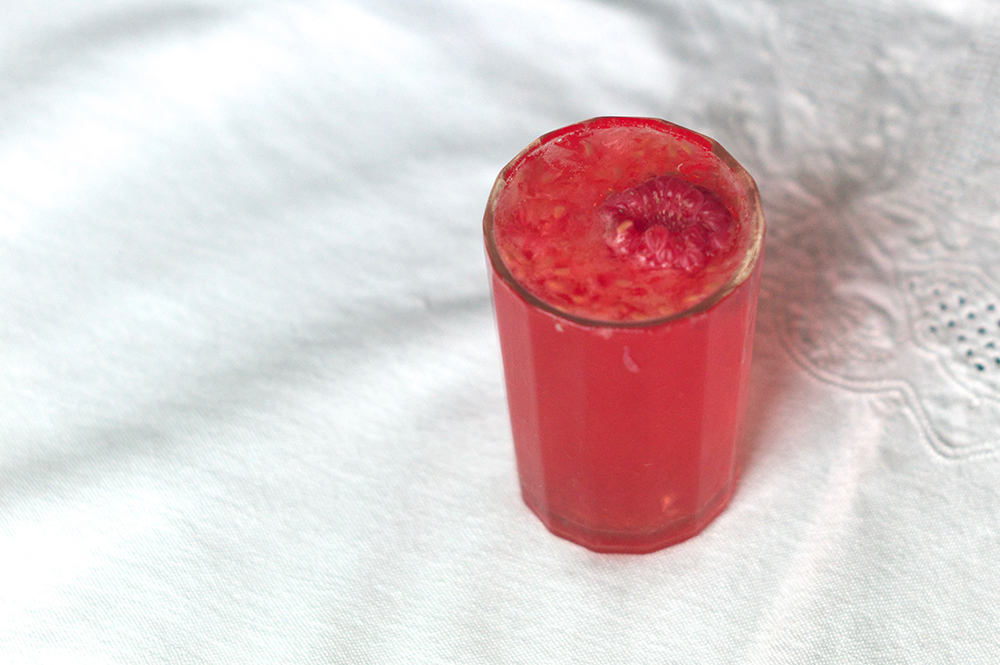 Raspberry Grenadine Cocktail 
(Recipe adapted from the blog Richard Jackson's Garden. Makes one drink.)
3 raspberries
1/4 of a lime, cubed
1/2 tsp sugar
crushed ice
1 tbs grenadine
ginger beer
raspberries for garnish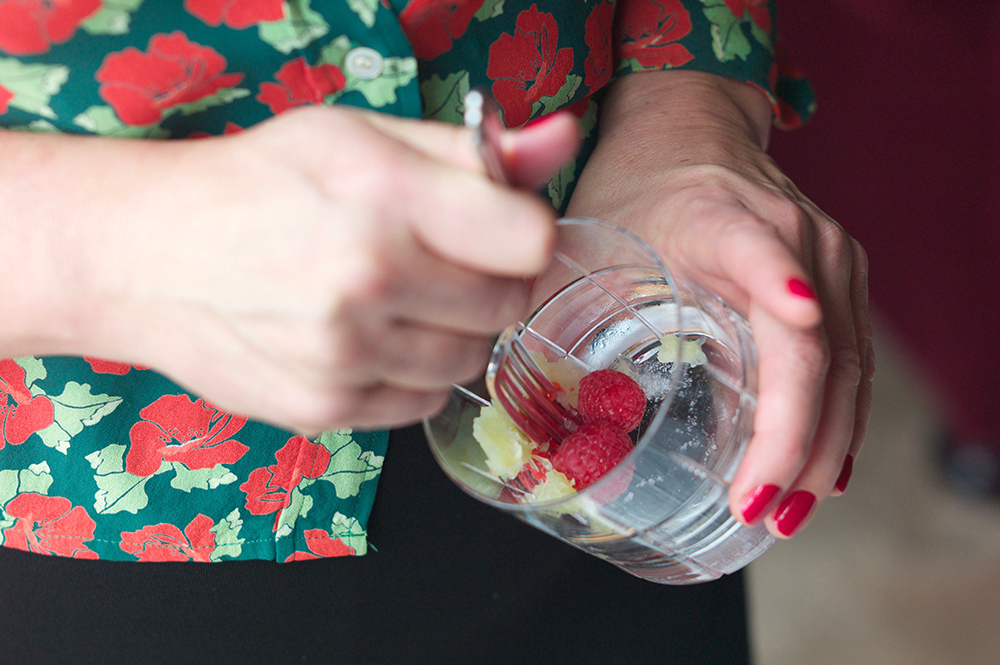 In the bottom of a highball glass, muddle three raspberries, the lime, and the sugar together. Add the crushed ice, and churn the contents with a bar spoon. Pour grenadine syrup onto the ice, and top with ginger beer. Garnish with a fresh raspberry or two.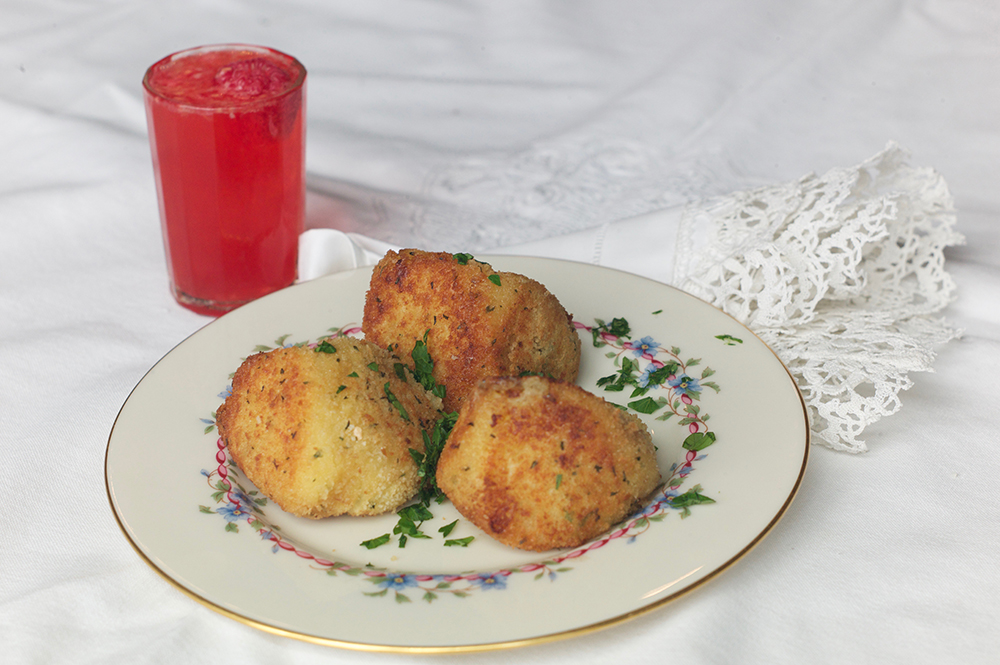 Potato Croquettes
(Recipe adapted from Martha Stewart. Makes twelve.)
3–4 medium to large potatoes, enough to make 6 cups of riced potatoes
1/2 cup milk
1 tbs butter
1 tsp salt
1 tbs parsley, minced
1 cup plain bread crumbs
1/3 cup flour
1 egg
salt and pepper, to taste
2 tsp chopped parsley, plus some for garnish
3 tbs butter
oil for greasing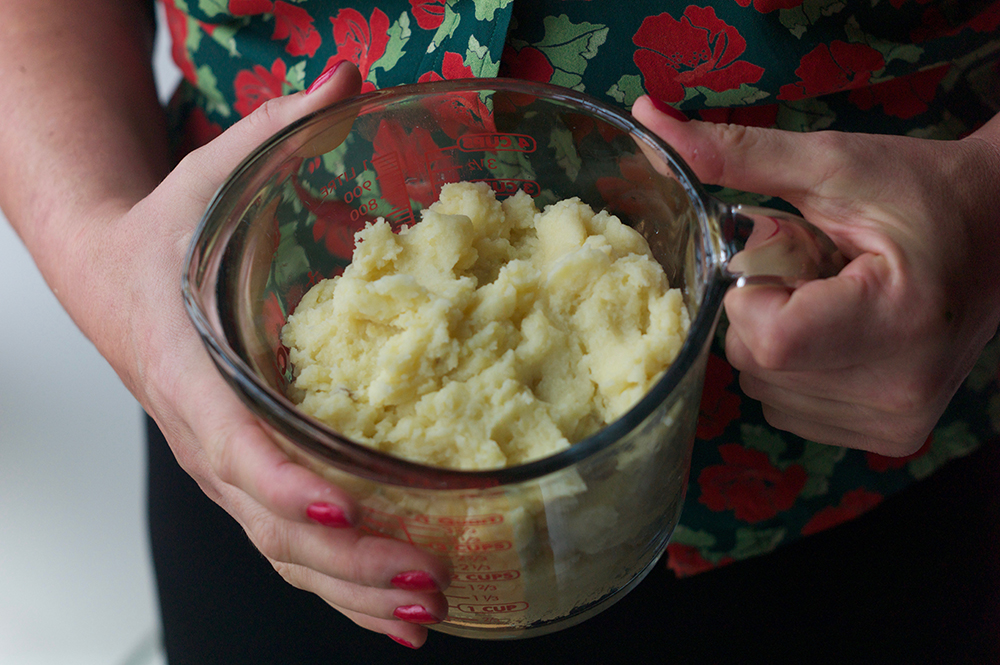 Boil the potatoes for twenty minutes, until fork-tender. Cool, peel, and put the potatoes through a ricer. Add milk, butter, and salt, and stir vigorously until fluffy and combined. Add the parsley.
Set up the area for shaping the croquettes. Brush a dinner plate with a neutral oil so the formed potato balls won't stick. Set out a second, dry plate for storing the battered croquettes. Then set up an assembly line with three plates: one with the flour; one with the egg, lightly beaten; and one with the bread crumbs. Season all three with salt and pepper.
Using damp hands to prevent sticking, roll the mashed potatoes into balls slightly larger than golf balls. Set them on the greased plate to store. Don't worry if the rolling isn't perfectly round; you'll finalize the shape in the last step. Wash and dry your hands, then dip the balls in the flour, just enough to coat, and store them all on the dry plate. Next, dip each ball first in egg, then roll in bread crumbs, then roll between your palms to make a smooth, round shape. Put each finished ball back on the plate.
Melt the butter in a large skillet. Fry the croquettes till brown and crispy on all sides, turning frequently. Sprinkle with more parsley to serve.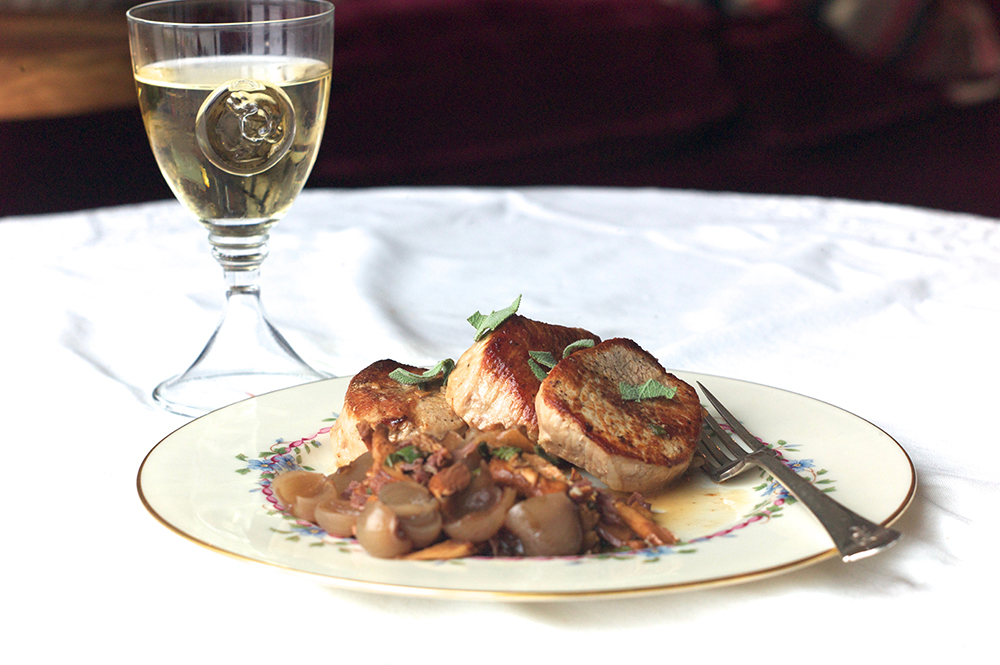 Sautéed Veal Medallions with Sage and Mushroom, paired with Vino z Czech Rivaner, 2016
(This recipe was adapted from the Food Network.)
1 1/4 lbs veal tenderloin, cut into eight medallions
salt and pepper, to taste
3 tbs olive oil
1 cup parboiled pearl onions (frozen are fine)
12 oz mushrooms—cremini, shiitake, maitake, oyster, or any combination—cleaned and sliced
1/4 cup dry white wine
1/4 cup beef or veal stock
3 tbs chopped fresh sage leaves
2 oz prosciutto, diced
2 tbs butter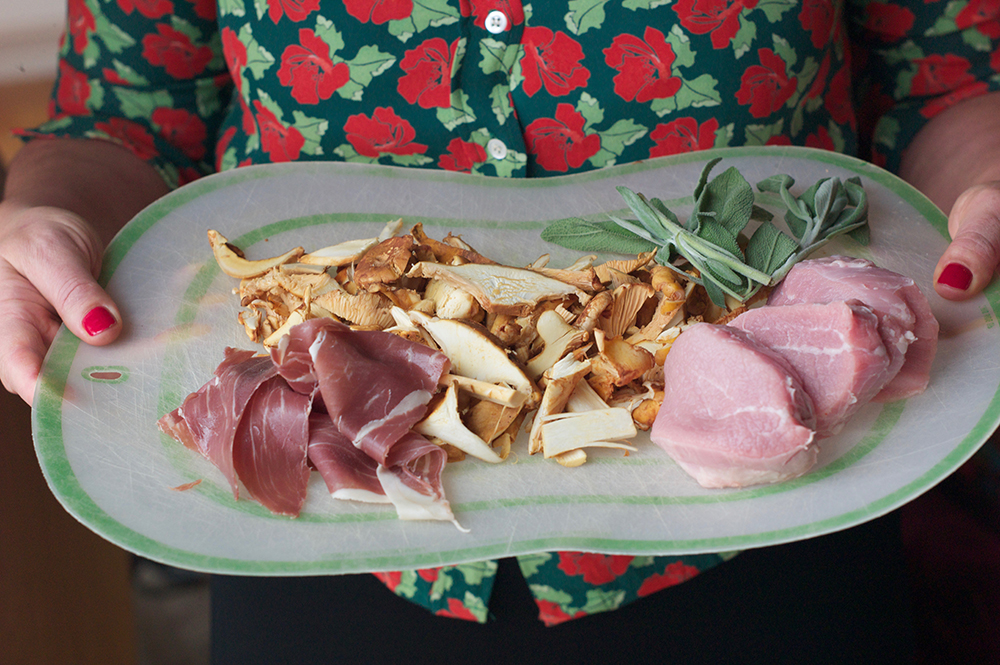 Season the veal with salt and pepper. Heat the olive oil in a skillet on medium-high heat for two to three minutes until hot. Add the veal, and brown on both sides. Remove and reserve veal.
In the same pan, sauté the onions until browned. Add the mushrooms, and sauté until they begin to wilt. Add the white wine, and reduce until the wine evaporates. Add the stock, sage, and prosciutto, and bring to a boil.
Reduce the heat to low, return the veal to the pan, and continue to simmer on low for ten minutes to bring the dish together. Add the butter to the finished sauce, and whisk until it's incorporated. Serve on individual plates with some of the sauce spooned over it.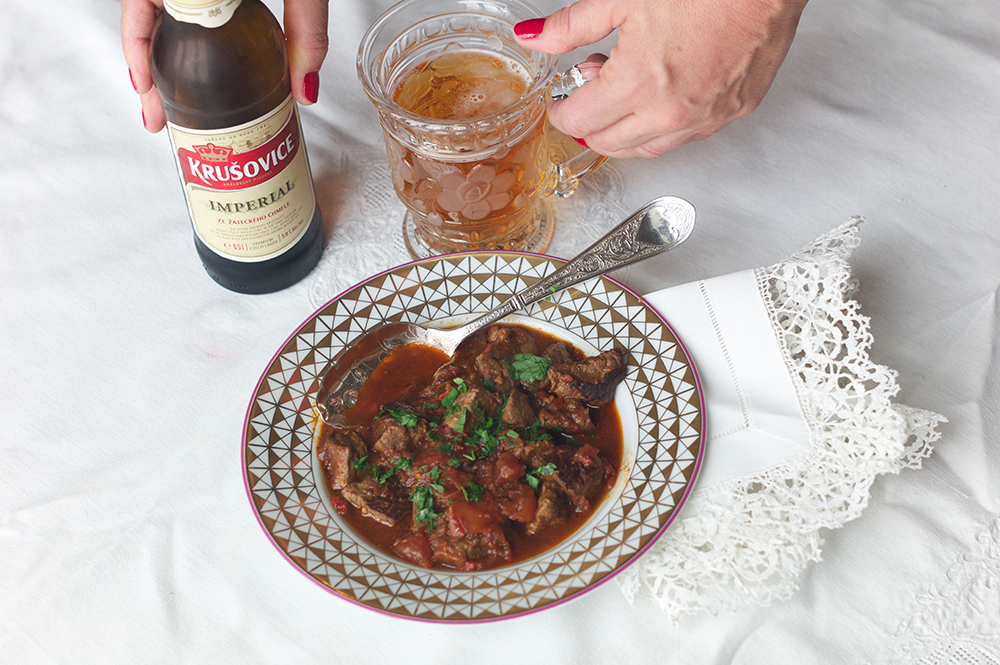 Czech Goulash, served with Krušovice Imperial Pilsner
(This recipe is adapted from the blog 196 Flavors.)
2 lbs beef chuck, cleaned and cut into 1-inch cubes, at room temperature
3 tbs olive oil
1 tsp coarse salt
2 ripe tomatoes, chopped
1 red hot pepper, finely diced
1 tsp caraway seeds
2 tbs paprika
1/2 tsp black pepper
4 allspice berries
1 tbs fresh marjoram or parsley, minced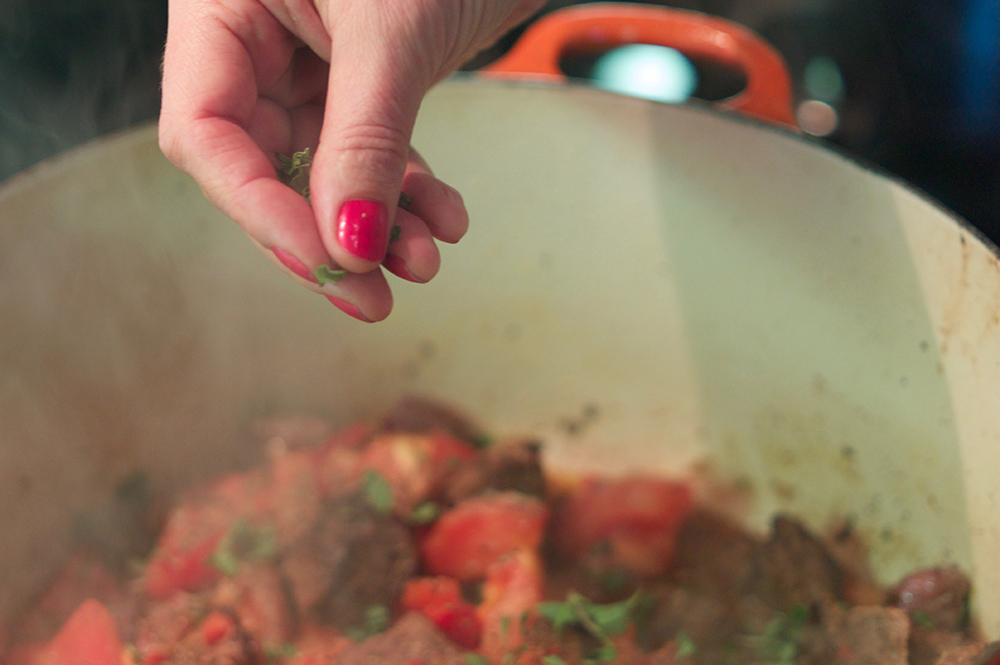 Heat the oil on medium-high heat, then add the meat. Don't stir until any released moisture has evaporated and the meat is heavily browned. This is a crucial step for adding flavor. When the meat is brown and turning crusty, stir and brown the other side. Add the salt, and toss to combine.
Add tomatoes, hot pepper, caraway seeds, paprika, black pepper, and allspice berries. Cover and simmer for ninety minutes to two hours, until the meat is tender and falling apart. Stir occasionally. Add the marjoram, and serve.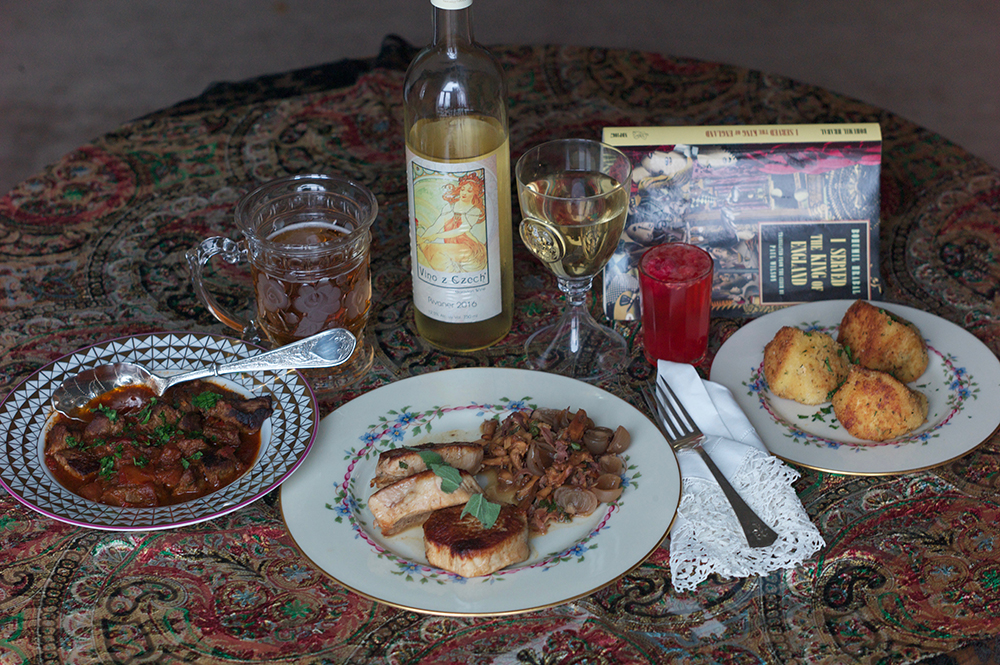 Valerie Stivers is a writer based in New York. Read earlier installments of Eat Your Words.