Two years have passed since Leonard Cohen's death on the eve of the 2016 American presidential election, and to no one's surprise, the world remains steeped in the miserable mix of darkness and fleeting hope that the poet-songwriter articulated so well. The Flame, published last month by Farrar, Straus and Giroux, is Cohen's parting gift: a collection of poems, lyrics, drawings, and pages from his notebooks. Cohen's son, Adam, writes in his foreword: "This volume contains my father's final efforts as a poet … It was what he was staying alive to do, his sole breathing purpose at the end." Below, we present a selection of images from the book.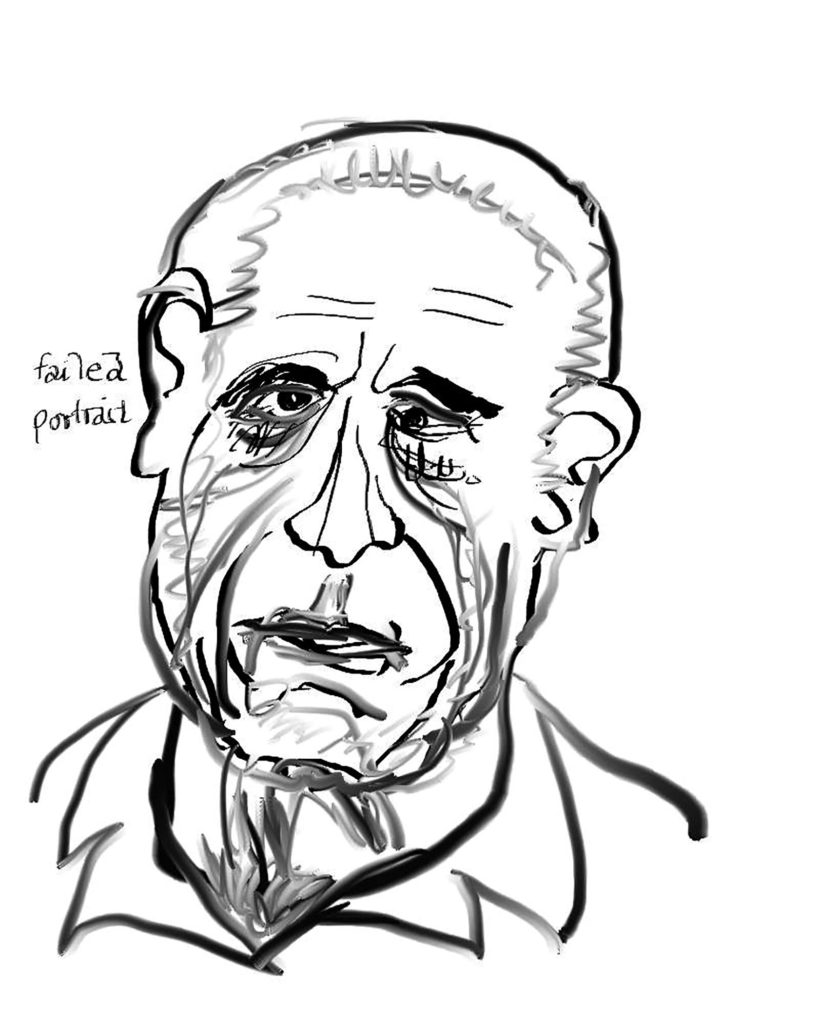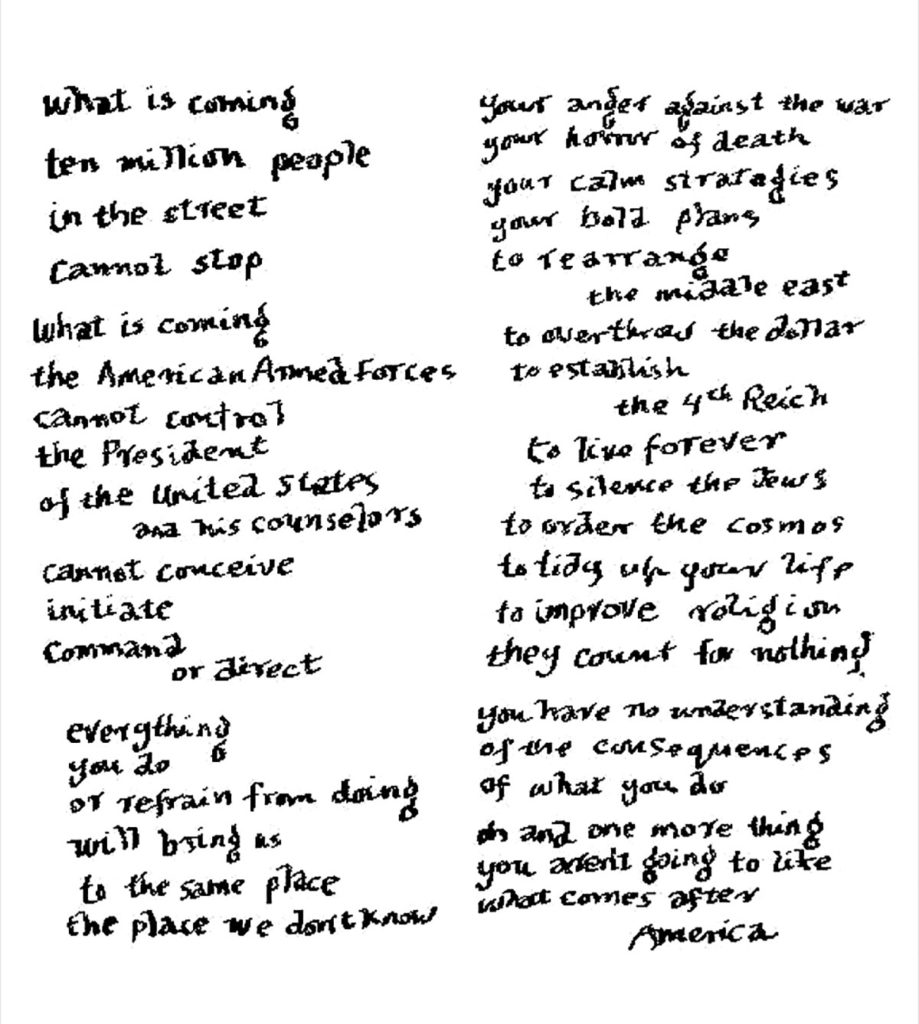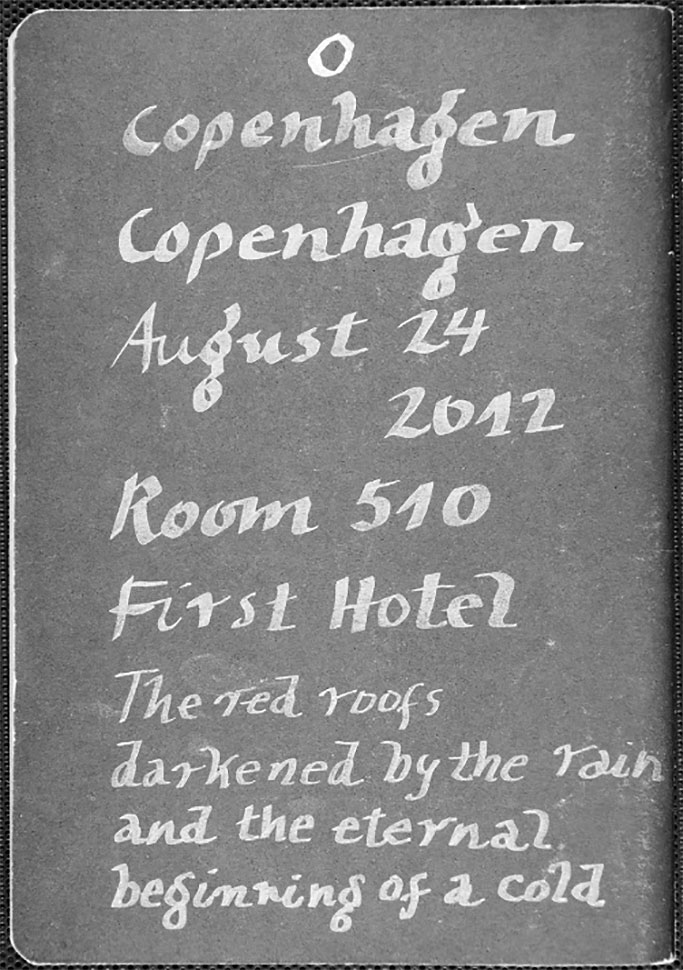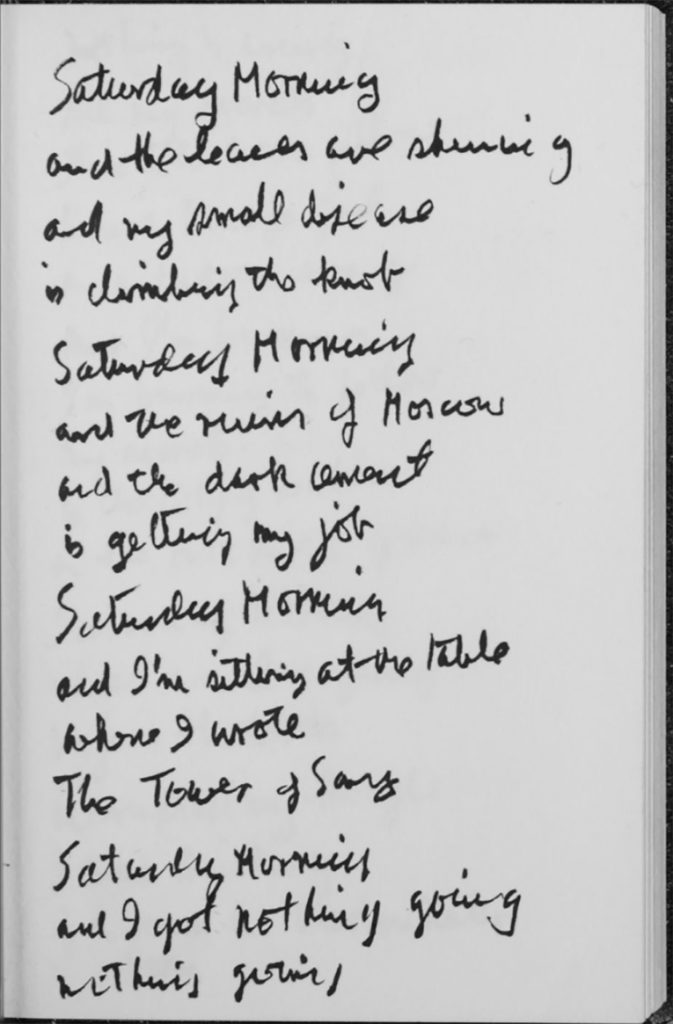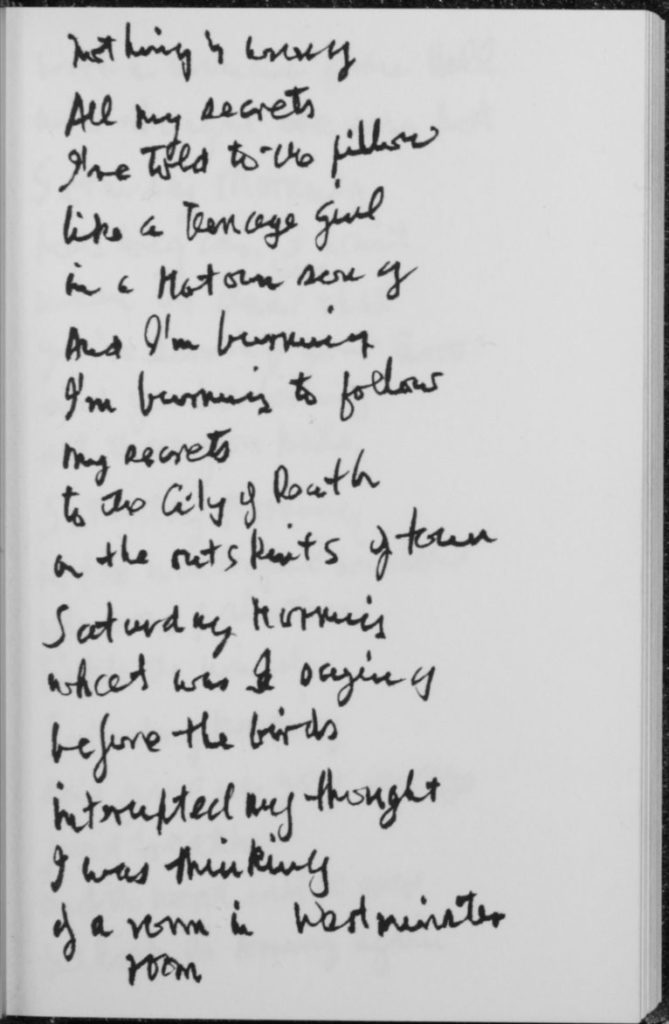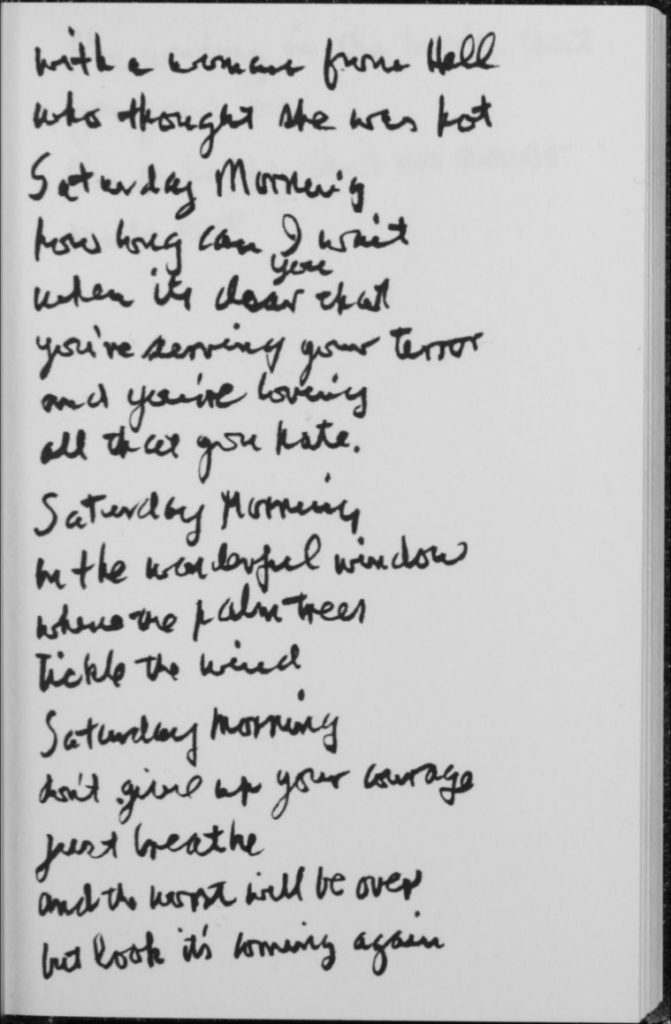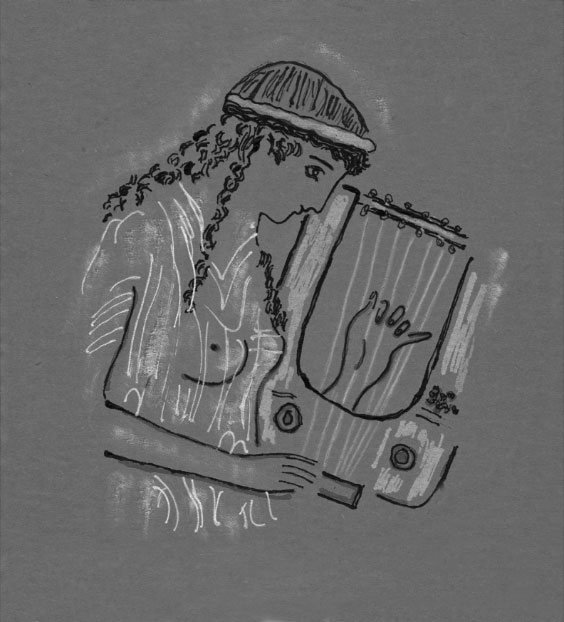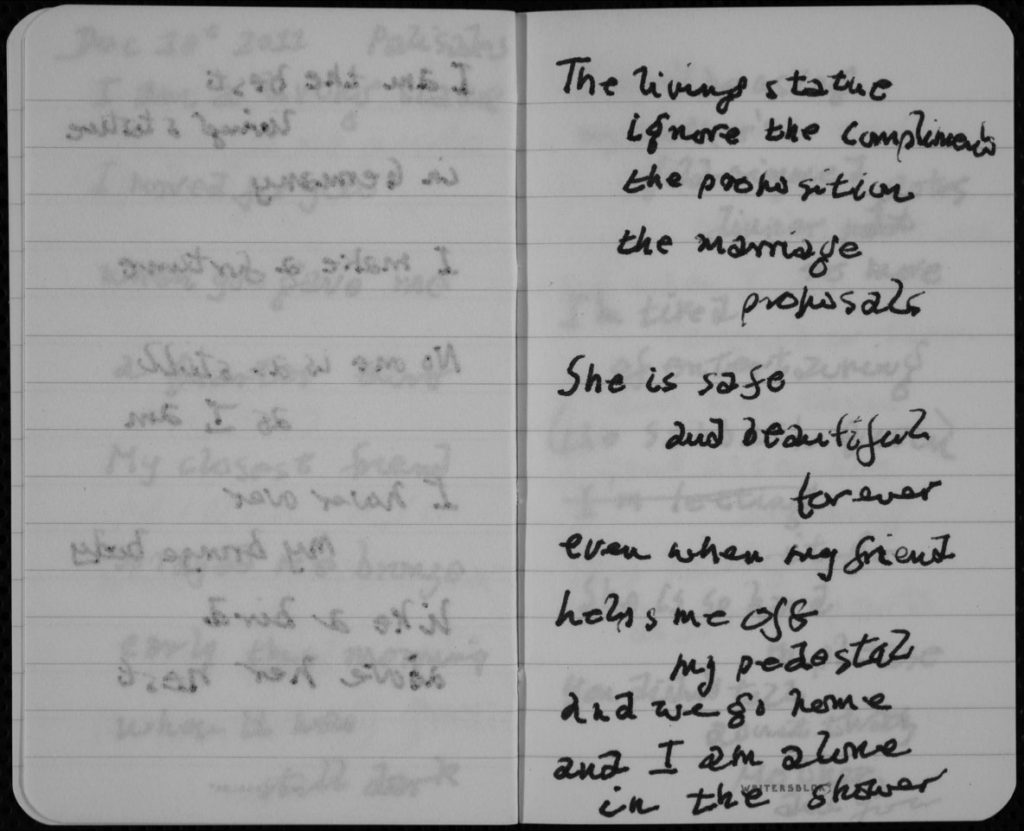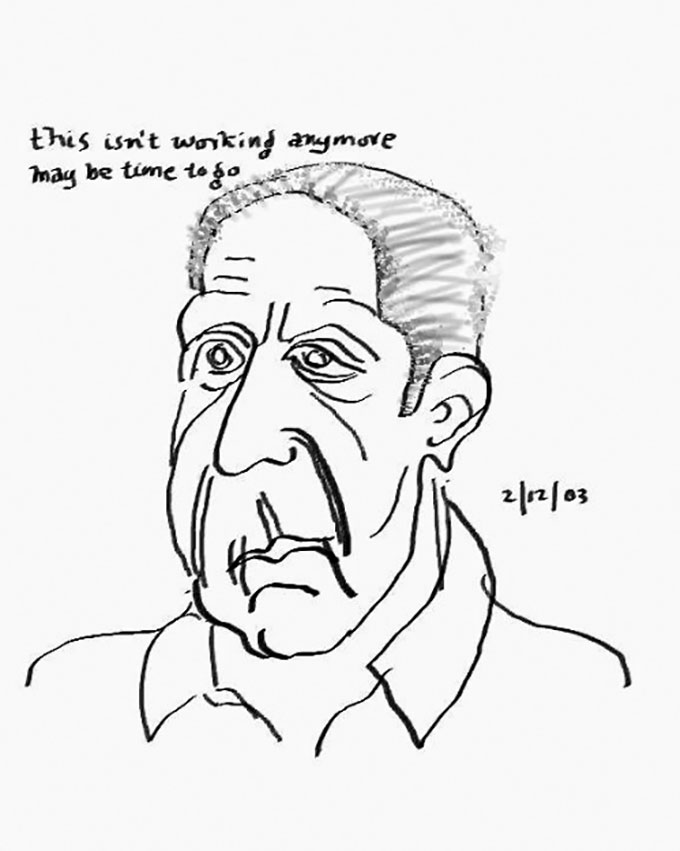 Leonard Cohen was born in Montreal in 1934. Soon after graduating from McGill University, he published his first collection of poems, Let Us Compare Mythologies, in 1956. He would go on to publish a dozen more volumes of poetry, including Book of Longing, and two novels, The Favorite Game and Beautiful Losers. A hugely influential and critically acclaimed singer and songwriter, Cohen released fourteen studio albums between 1967 and 2016, the last being You Want It Darker, the title track of which posthumously won him the Grammy for Best Rock Performance. He was inducted into the Rock and Roll Hall of Fame in 2008 and the Songwriters Hall of Fame in 2010 and was honored with a lifetime achievement award at the 2010 Grammys. He won both the Prince of Asturias Award for Literature and the Glenn Gould Prize in 2011, and the first PEN New England Song Lyrics of Literary Excellence Award in 2012. Cohen died in Los Angeles on November 7, 2016.
Excerpted from The Flame: Poems Notebooks Lyrics Drawings, by Leonard Cohen. Published by Farrar, Straus and Giroux October 2nd 2018. Copyright © 2018 by Leonard Cohen. All rights reserved.