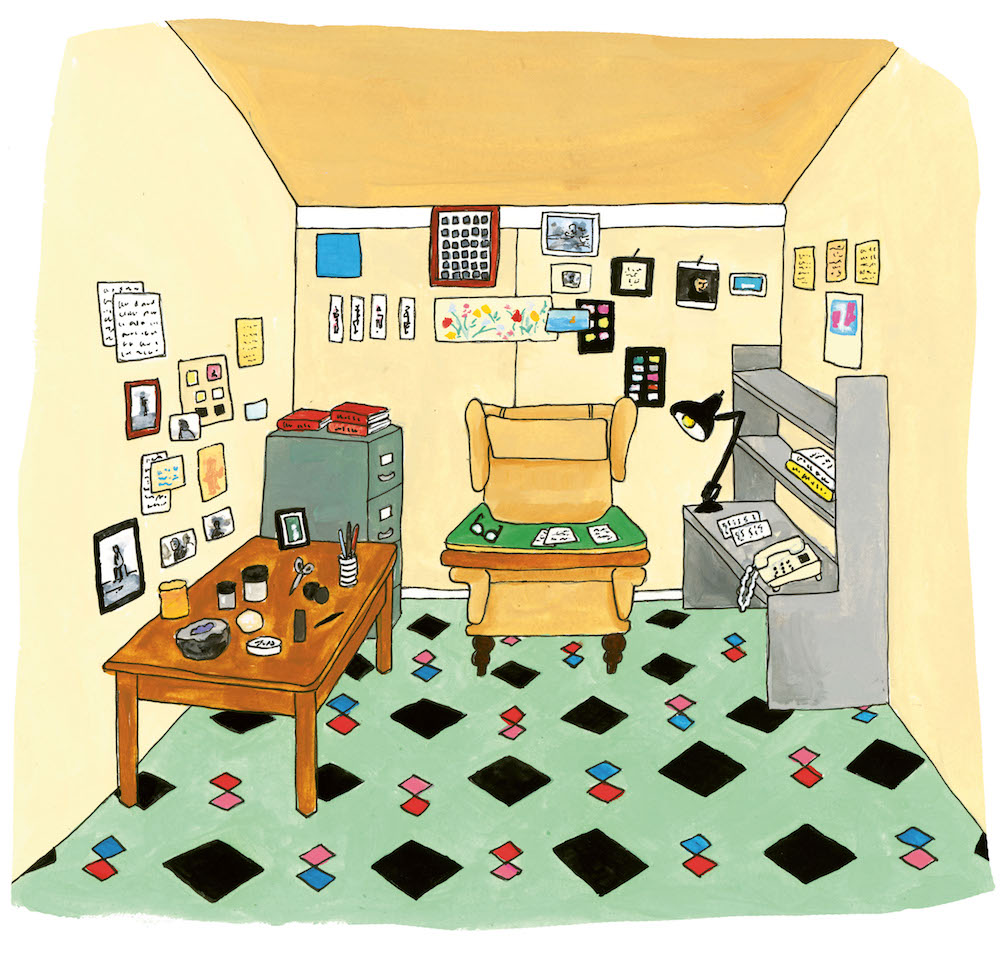 Roald Dahl
When Roald Dahl and his family were living in Gipsy House in Great Missenden, Buckinghamshire, UK, he realized his kids were so noisy that he needed his own writing space. After seeing Dylan Thomas's shed in Wales, he built a shed of his own in his garden.
Dahl wrote all his major works here, including Charlie and the Chocolate Factory and Matilda.
Dahl collected lots of photos, objects, and memorabilia, including part of his own hip bone.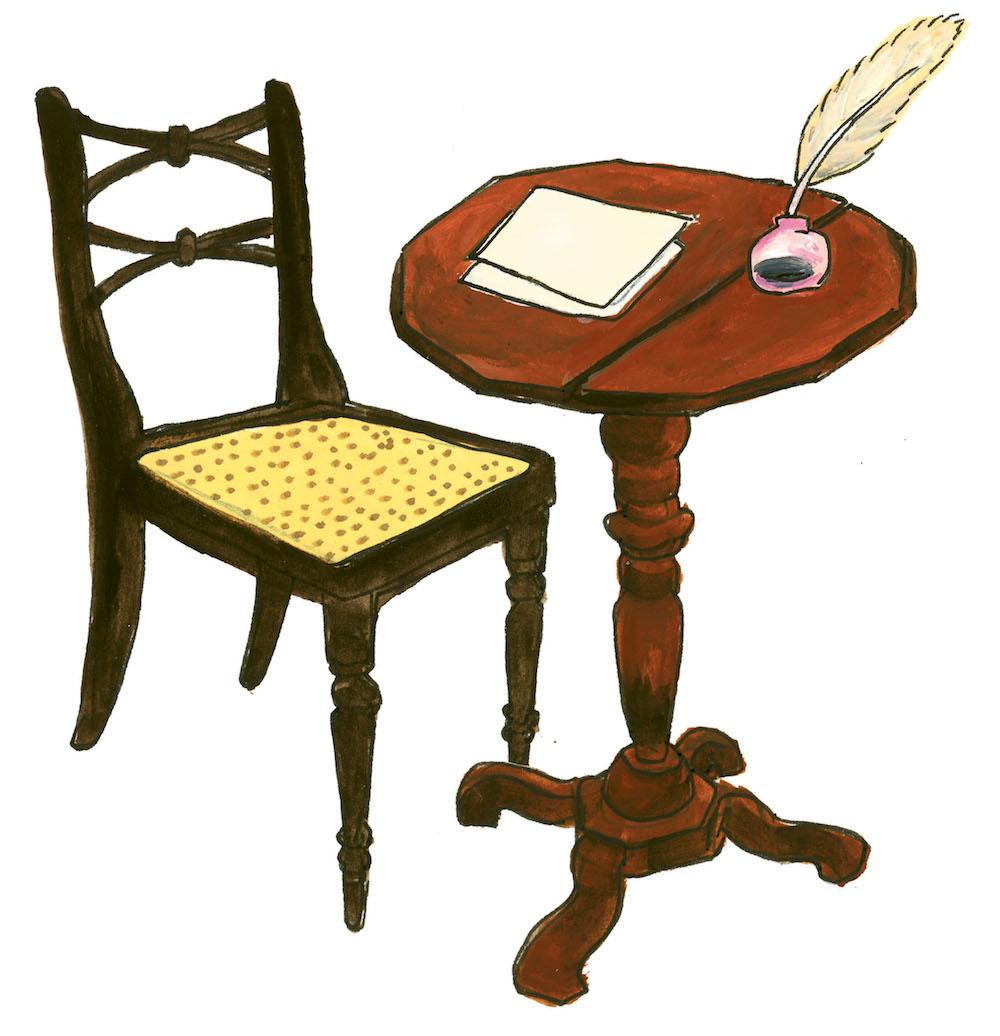 Jane Austen
For the last eight years of her life (during which four of her novels were published), Jane Austen, her mother, and her sister lived in a cottage in Hampshire, along the southern coast of England. The cottage was gifted to them by her brother, Edward Knight. Knight had inherited the property (and others) from a childless couple who had adopted him.
That cottage is now Jane Austen's House Museum (also known as Chawton Cottage), home to a library that includes an original manuscript handwritten by Austen, early editions of her novels, and works by other women who either inspired Austen or were inspired by her.
The most sought and awe-worthy artifact in the museum might be Austen's tiny desk—if you can even call it that! The walnut dodecagon table is just barely big enough for a few sheets of paper, a quill pen, and an inkwell.
Other items at the museum include Austen's small gold ring with a turquoise stone and small framed silhouettes of Austen's parents.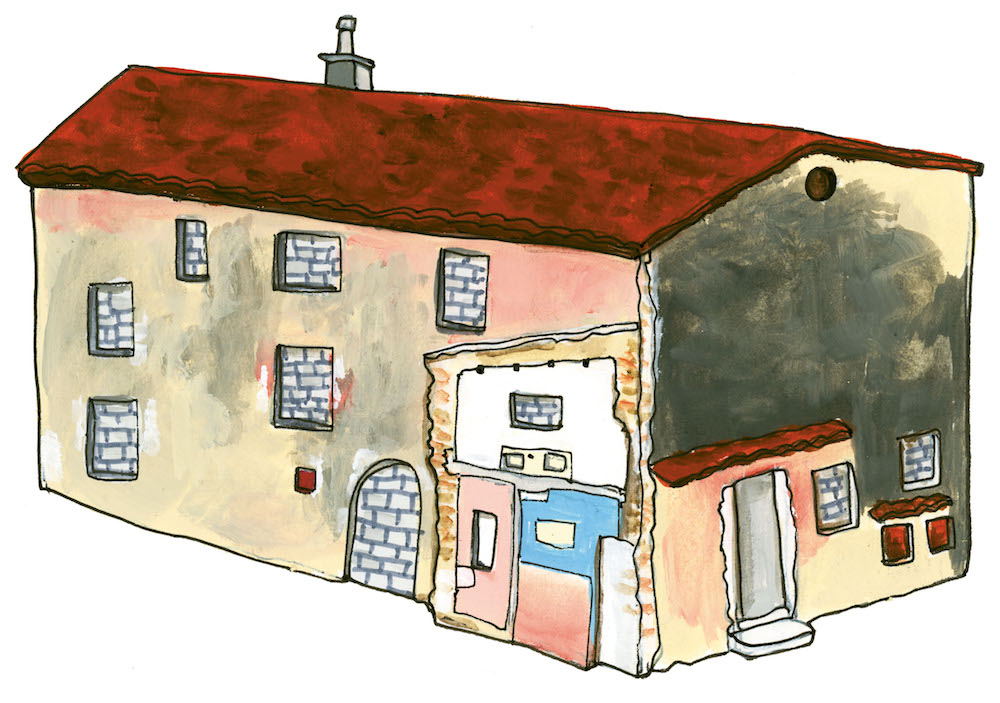 James Baldwin
At age forty-six, feeling alienated and persecuted in the U.S., the author and social critic James Baldwin left his country for Saint-Paul-de-Vence, a medieval village on France's Côte d'Azur. He spent the last eighteen years of his life in a villa nestled among orchards, rosemary hedges, and fields of wild strawberries. There, Baldwin wrote several works, including his famous "An Open Letter to My Sister, Miss Angela Davis."
Tragically, Baldwin's former home most likely won't stand for much longer. Shortly after his death, it was bought by a developer with plans to build apartment buildings. Baldwin's family and a group called His Place in Provence have made attempts to acquire and preserve it, but the wing he lived in has already been destroyed.
Baldwin hosted Josephine Baker, Miles Davis, Nina Simone, Ella Fitzgerald, Beauford Delaney, Harry Belafonte, and Sidney Poitier. He was adding to the long list of famous artist visitors to Saint-Paul-de-Vence (Henri Matisse, Georges Braque, Pablo Picasso, Fernand Léger, Joan Miró, Alexander Calder, Jean Cocteau, and Marc Chagall had all spent time there).
A large table in Baldwin's gardens is fondly remembered by guests as the place for lively eating, drinking, and conversing. Baldwin called it his "welcome table." One visitor recalls that it was under a towering grove of cedars, another under grape arbors. Baldwin's last work is a play called The Welcome Table.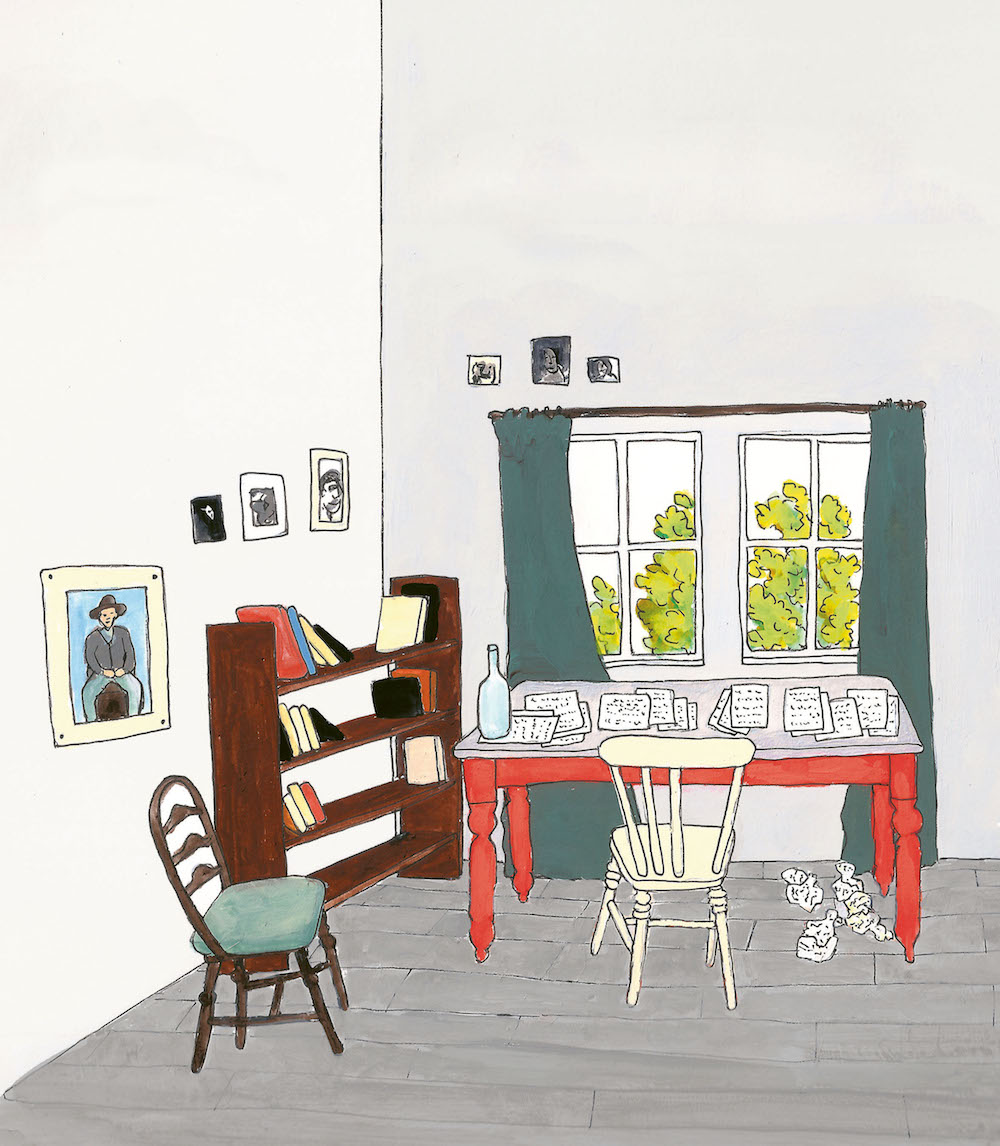 Dylan Thomas
For the last four years of his short life, the poet Dylan Thomas lived with his family at the Boathouse. The house is located on a cliff overlooking the Taf Estuary in Laugharne, Wales. He used a little shed down the road as his writing studio and created some of his most famous pieces there, including the poems "Do Not Go Gentle into That Good Night" and "Over Sir John's Hill" and the play Under Milk Wood.
Thomas died at age thirty-nine on a trip to New York City, from pneumonia and a lifetime of drinking too much.
Thomas pinned photos, painting reproductions, lists, and magazine clippings to the walls.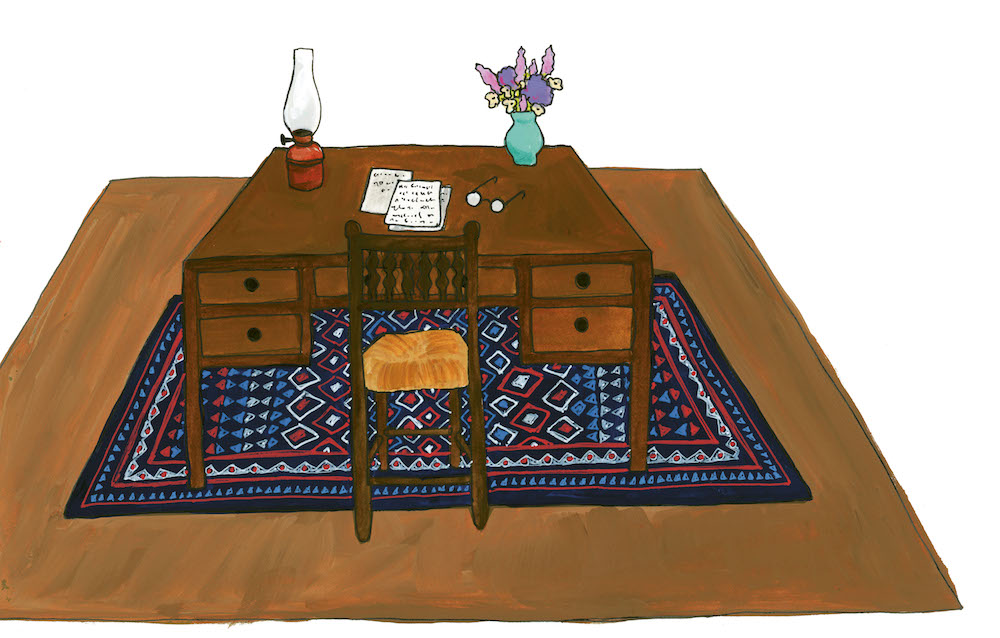 Virginia Woolf
Virginia Woolf and her husband, Leonard, bought Monk's House in 1919 and visited frequently. They moved in full time in 1940, when their Bloomsbury, London, flat was damaged in an air raid. The Woolfs loved the property for its lush, informal grounds, including an Italian garden, a dew pond, a terrace, and an orchard. The main house was decorated with the help of Woolf's sister, the painter and decorator Vanessa Bell, who lived six miles away. Many of Bell's paintings still hang on the walls.
The couple hosted members of the Bloomsbury group—influential English writers, philosophers, and artists—at their new home. E. M. Forster was photographed happily pruning trees alongside Leonard. Visitors also enjoyed rigorous games of lawn bowling.
Woolf wrote parts of all her major works in a converted toolshed she called her "writing lodge," where she had views of Mount Caburn, one of the highest points in East Sussex. The shed was also where she wrote her farewell letter to Leonard on March 28, 1941, before heading to the River Ouse with pockets full of stones.
In "A Room of One's Own," Woolf notes that women need money and their own room to have the freedom to write and create and that often, they have neither.
Virginia and Leonard's ashes were scattered on the property, under two large elm trees that have sadly since been cut down.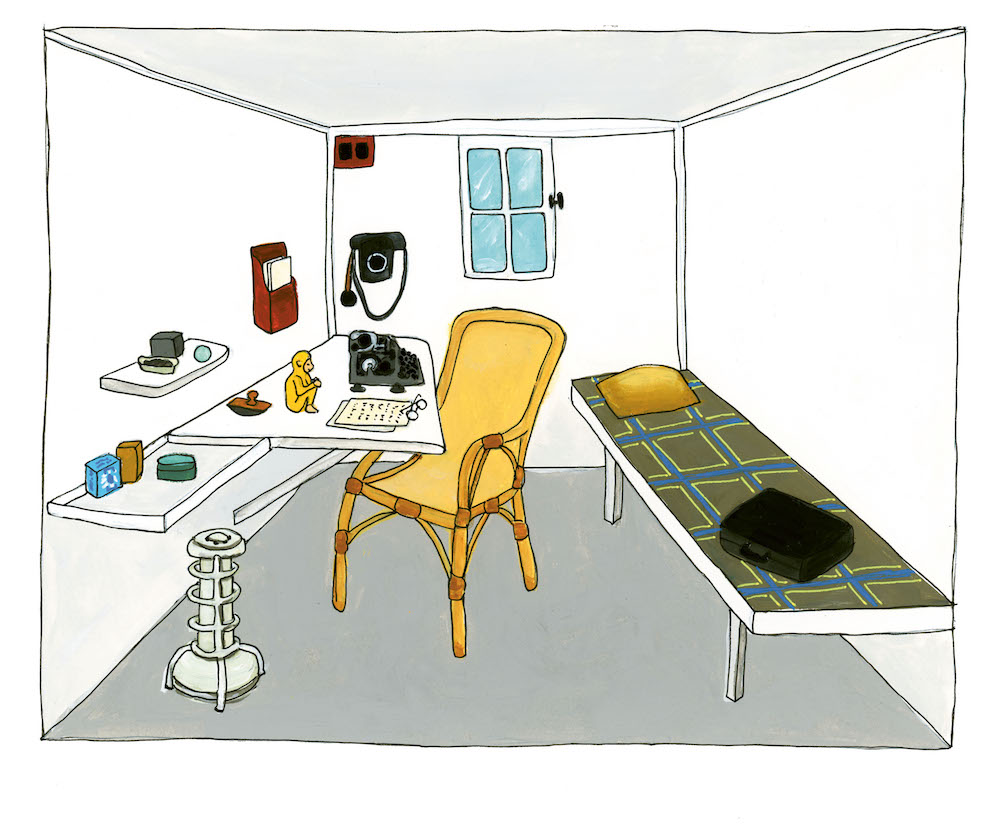 George Bernard Shaw
George Bernard Shaw's 8′ x 8′ writing shed sits at the edge of the garden at Shaw's Corner. These three and a half acres also hold Shaw's 1902 Edwardian Arts and Crafts–influenced home and are located in the small village of Ayot St. Lawrence, in Hertfordshire, England. From here, the Irish-born playwright wrote Pygmalion (1912) and Saint Joan (1923).
Shaw's shed sits on a large revolving tray. Shaw could push against the building to turn it as the sun moved, allowing for passive solar heating and cooling—more light on cold, dark days and less on hot, sunny days—plus a little exercise.
Shaw nicknamed his writing space "London" so his wife could tell friends and visitors he was away at the capital and he could be left alone. (The Shaws did in fact keep a second home in Fitzroy Square.)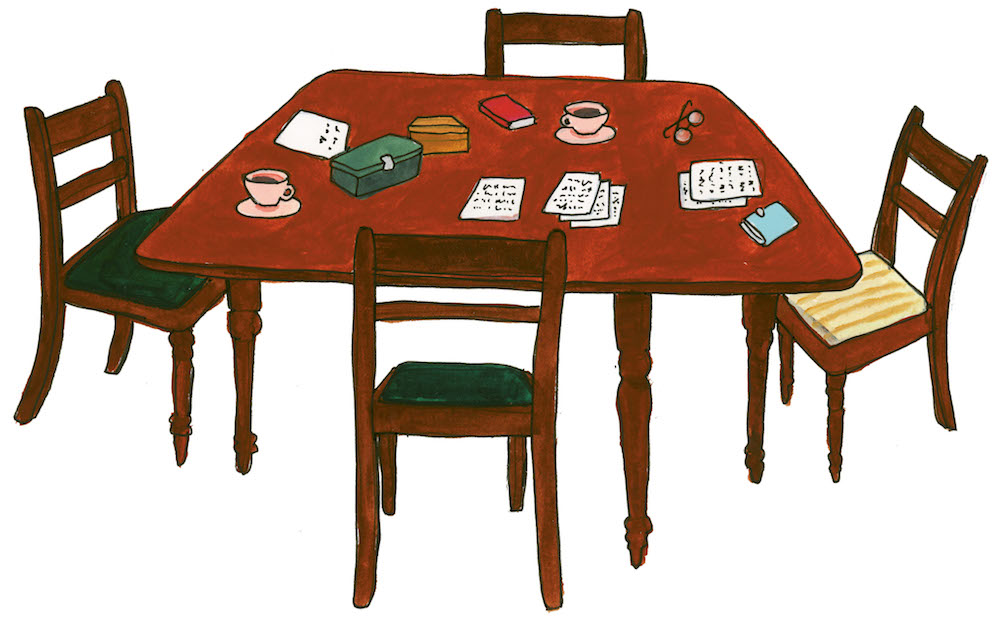 The Brontës
Charlotte, Emily, and Anne Brontë moved into the Haworth Parsonage in West Yorkshire when their father, Patrick, a priest and poet, was appointed there in 1820.
When Patrick Brontë died (he outlived all of his children) in 1861, the contents of the family home were auctioned off. Decades later, in 1893, at a librarian's insistence that the artifacts be collected and preserved, the Brontë Society was founded and began gathering Brontë treasures.
Even though the Brontë sisters grew up seeing their name on book spines at home (Patrick was a published poet), they published their first work together, a collection of poems, under the (male) pseudonyms of Currer (Charlotte), Ellis (Emily), and Acton (Anne) Bell. Three copies of the book were sold.
After being in private collections for more than a century, the mahogany desk Charlotte wrote from was acquired for twenty thousand pounds and donated to the museum in 2011.
In 2015, the large mahogany drop-leaf table all the sisters used was purchased by the museum with a grant of five hundred eighty thousand pounds. In a diary entry from 1837, Emily sketches the table, showing Anne and herself working at it.
Excerpted from Bibliophile: An Illustrated Miscellany, by Jane Mount, published by Chronicle Books, 2018.