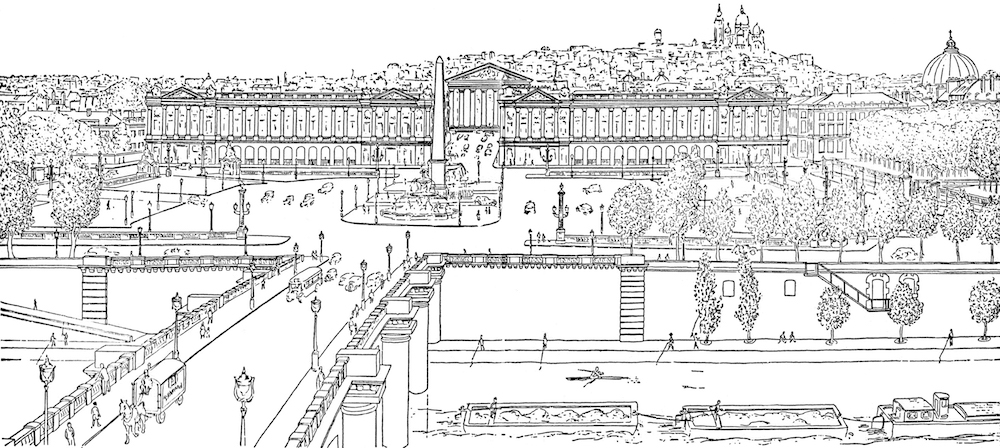 My first few months as editor have flown by, and I'm excited to share the fruits of this busy summer soon—the Fall issue will go online just after Labor Day.
Much of this summer has also been spent getting to know colleagues up and down the masthead. There are a few people I've yet to track down for a meal or a Skype date, but talking shop with the staff, city editors, advisory editors, and the board has been lovely and informative. Through those conversations, I've also identified several opportunities for growth, as well as several key editors to help us with that growing. Prime among them is Hasan Altaf, who will start as our managing editor in September. Hasan and I are both excited about his editorial expertise and his commitment to bring new voices to the magazine.
We've also appointed novelist Christian Keifer to fill the newly added role of West Coast Editor. Christian's inveterate energy, good taste, and large network have already proven valuable to my first issue, and we should all be thankful that he connected us with Lawrence Ferlinghetti, whose Art of Poetry interview is now underway.
The ranks of Advisory Editors have expanded. Some of the new additions, like Poetry Editor alum Robyn Creswell, have been contributing to the magazine for years. Others, like new advisory editor Saskia Hamilton, brought us content—unpublished Elizabeth Bishop!—that will appear in my first issue. Christopher Merrill is already working to expand our international reach, so stay tuned.
As a means of introduction, I asked each editor for a bio and a favorite piece from the archive. —Emily Nemens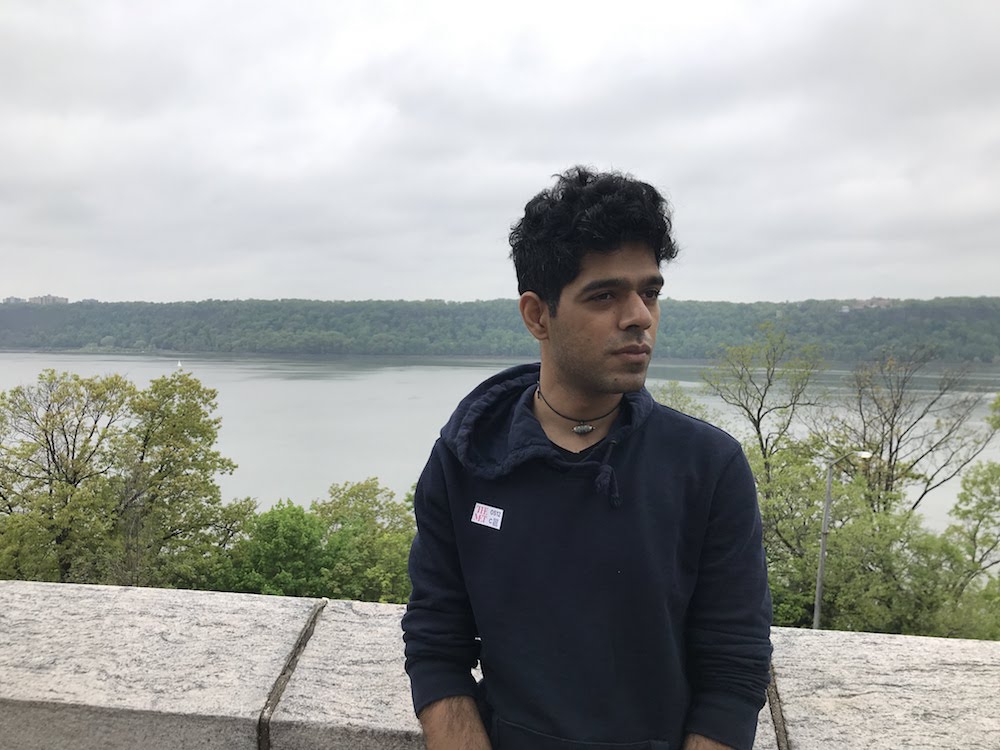 Hasan Altaf, Managing Editor, was born in Karachi, Pakistan, and studied at New York University and Johns Hopkins University. Most recently, he was the managing editor at Harper's Magazine.
One of my favorite pieces from The Paris Review archives is Lydia Davis's "Some Notes on Translation and Madame Bovary," from Issue 198, because it reminds us so clearly that literature is not static but a living thing, an ongoing conversation between many different people: writers, translators, critics, and of course readers. In this new job, what I'm most excited about is helping to develop and broaden that conversation.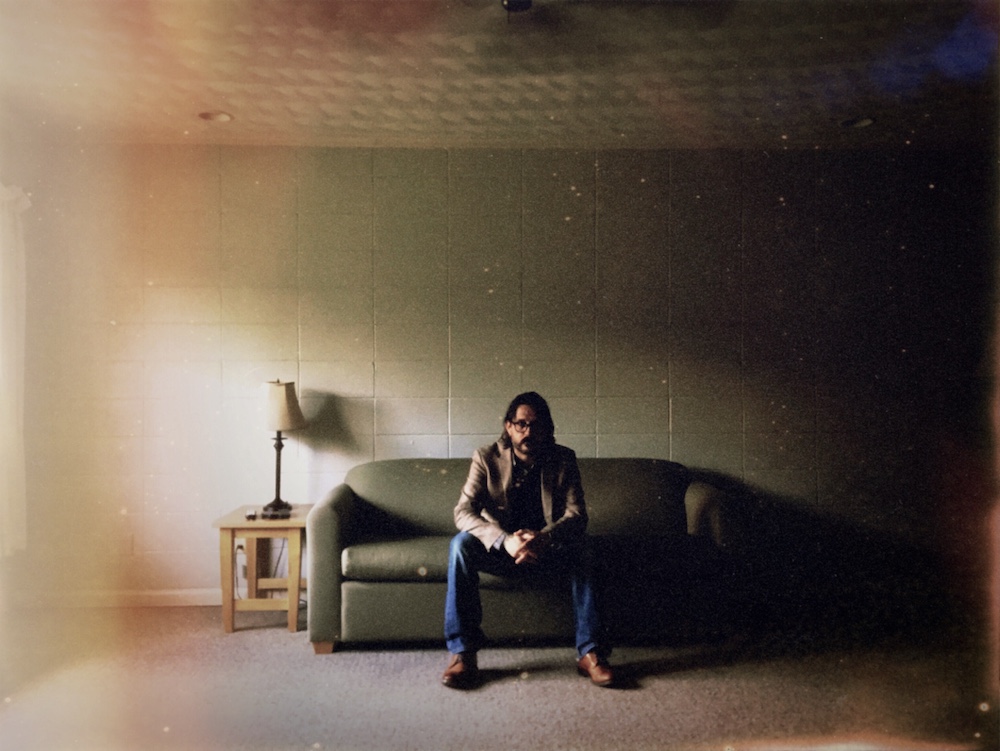 Christian Kiefer, West Coast Editor, is a fiction writer, poet, and musician. His most recent novel, The Animals, was short-listed, in French translation, for the Grand Prix de Littérature Américaine and long-listed for the Grand Prix de Littérature Policière. He is also the author of the novel The Infinite Tides and the novella One Day Soon Time Will Have No Place Left to Hide. His new novel, Phantoms, is due out in April from Liveright. As a musician, Kiefer has collaborated with members of Smog, DNA, 7 Seconds, John Zorn's Naked City, Sun Kil Moon, Boxhead Ensemble, Califone, Cake, Kronos Quartet, Wilco, Low, Fun, Anathallo, and The Band. He directs the low-residency MFA at Ashland University and holds a PhD in American Literature from the University of California, Davis, where he wrote on the literature of the American West. He co-directs the Sacramento-based writing festival, SummerWords, a community-based event funded and designed to bring great writers to a historically underserved population.
I'd pick two favorites, the first being Patti Hill's "In the House Where They Were Born," from The Paris Review's second issue, Summer 1953. Hill was one of the first photocopy artists in addition to being a great fiction writer, poet, and memoirist. Over the course of twenty-eight years, she published six stories and one essay in the Review, and contributed a series of sketches. "In the House Where They Were Born" possesses a style one does not much see in contemporary writing, an inventiveness of expression emanating from both her subject matter and her own personal genius. This is apparent even in the story's first few paragraphs where she employs recursiveness and syntactical parallelism simultaneously. The effect is quite shattering, as is the story itself. The second is more recent, Kiese Laymon's "World's Finest Chocolate" from the Summer 2018 issue. Laymon's work always displays a wonderful balance, his tone relatively conversational but also so beautifully crafted that when its intellectual and moral beats come, the reader is knocked clean out of breath. This essay's closing paragraph is writing I have returned to several times since the issue appeared in my mailbox. It's an absolutely stunning piece of work.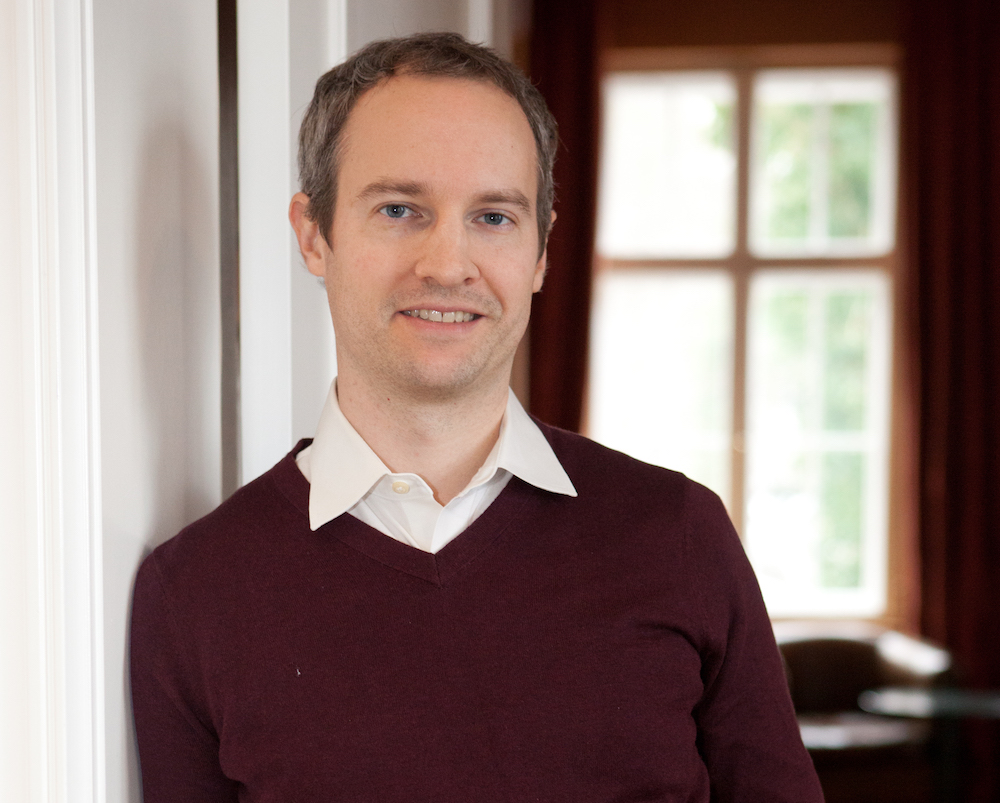 Robyn Creswell, Advisory Editor, is former Poetry Editor of The Paris Review. He teaches comparative literature at Yale and is the translator, most recently, of Abdelfattah Kilito's The Tongue of Adam.
The poem of ours that I've pressed most often on friends, colleagues, and students is Ange Mlinko's "From the Lamiyya," a modern poem written in Old English that's also a translation from the Arabic of the sixth century. As I've complained many times—I'm about to do it again—classical Arabic poetry is one of the great verse traditions of the world, yet it has almost no echo in English. I've tried myself to bring the poems alive in our language—to no avail. How did Ange do it? She translates Old Arabic into a species of Old English—a craggy, vivid language that is both ours and not. "From the Lamiyya" does what great translations must: it makes a new poem out of an old poem, and makes English stretch to accommodate something strange while remaining recognizably itself. In its last lines, the poem takes off: fleet of foot, sharp-eyed, buoyantly sad.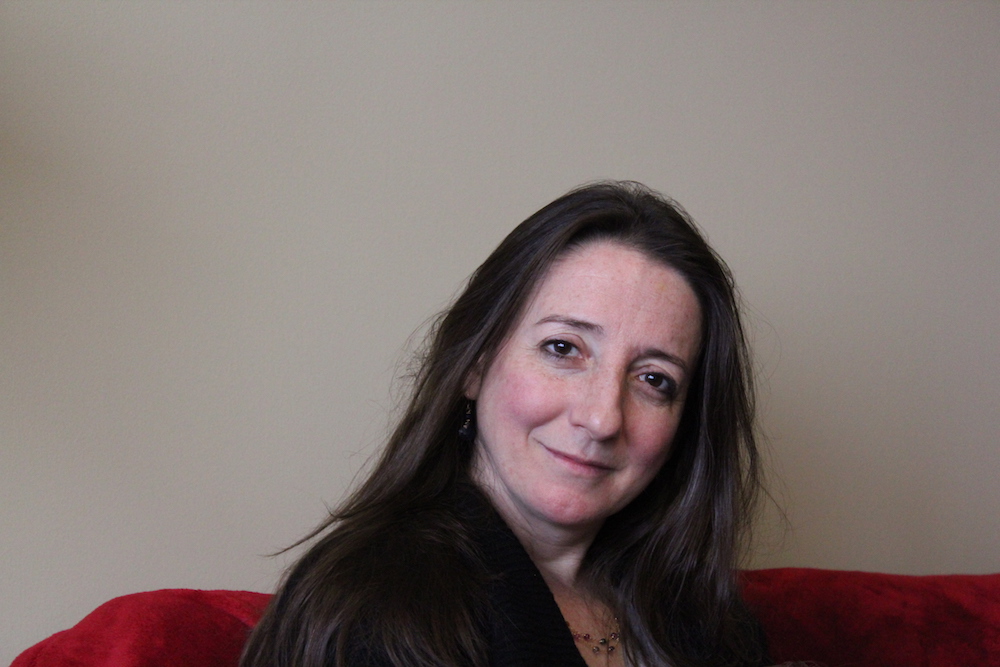 Saskia Hamilton, Advisory Editor, is the author of three books of poetry, As for Dream, Divide These, and Corridor. She is also the editor of The Letters of Robert Lowell (2005), and two forthcoming titles: The Dolphin Letters: Elizabeth Hardwick and Robert Lowell and The Dolphin: Two Versions, 1972, 1973. She is the co-editor (with Thomas Travisano) of Words in Air: The Complete Correspondence between Elizabeth Bishop and Robert Lowell, and is currently co-editing (with Eleanor Chai) Efforts of Affection: The Complete Correspondence between Elizabeth Bishop and Marianne Moore. She is the recipient of poetry fellowships from the Ruth Lilly Foundation, the John Simon Guggenheim Memorial Foundation, and the National Endowment for the Arts. She teaches at Barnard College.
There is so much in The Paris Review archives that it's hard to recommend just one thing, or one type of thing. The interviews, for instance, offer many hours of absorption; the transformation of searching, provisional, lively conversations into something consistently re-readable; and a new kind of primary source. One aspect of the Robert Lowell interview conducted by Frederick Seidel and the Elizabeth Hardwick interview conducted by Darryl Pinckney that interests me is that the interviewers were little known at the time, and one reads them now with a different eye, as a dialogue between artists who have become equals in time. Take the Pinckney/Hardwick interview, her intonations evoking her presence much more vividly than, say, her photographs do—so alive in her asides and jokes, her impatience, her self-deflations, and Pinckney leading her—many contretemps steps of comedy and beauty.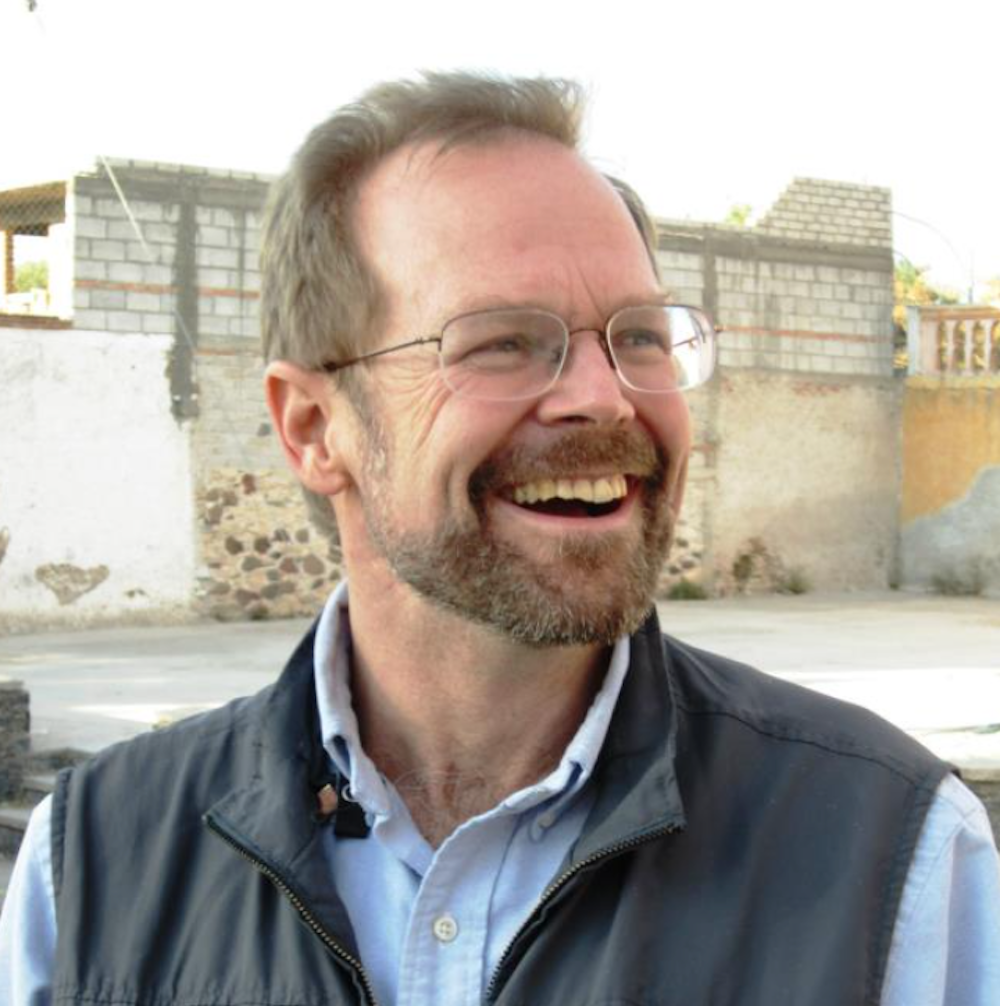 Christopher Merrill, Advisory Editor, has published six collections of poetry, including Watch Fire, for which he received the Lavan Younger Poets Award from the Academy of American Poets; many edited volumes and translations; and six books of nonfiction, among them, Only the Nails Remain: Scenes from the Balkan Wars, Things of the Hidden God: Journey to the Holy Mountain, The Tree of the Doves: Ceremony, Expedition, War, and Self-Portrait with Dogwood. His writings have been translated into nearly forty languages; his journalism appears widely; his honors include a Chevalier from the French government in the Order of Arts and Letters. As director of the International Writing Program at the University of Iowa, Merrill has conducted cultural diplomacy missions to more than fifty countries. He serves on the U.S. National Commission for UNESCO, and in April 2012 President Obama appointed him to the National Council on the Humanities.
Heather McHugh's translations of eleven poems by Jean Follain, which appeared in the Fall 1979 issue, was my introduction to a poet who has profoundly shaped my thinking and practice. My gratitude for these sort of discoveries, along with the wisdom contained in the interviews, may help explain why I always invoke The Paris Review on the cultural diplomacy missions I have undertaken for the State Department. I have introduced young writers in more than fifty countries to the glories of The Paris Review. And now I am thrilled to have the chance to bring to the attention of editors at The Paris Review the work of some of the terrific writers I have the good luck of hosting every fall in the International Writing Program.