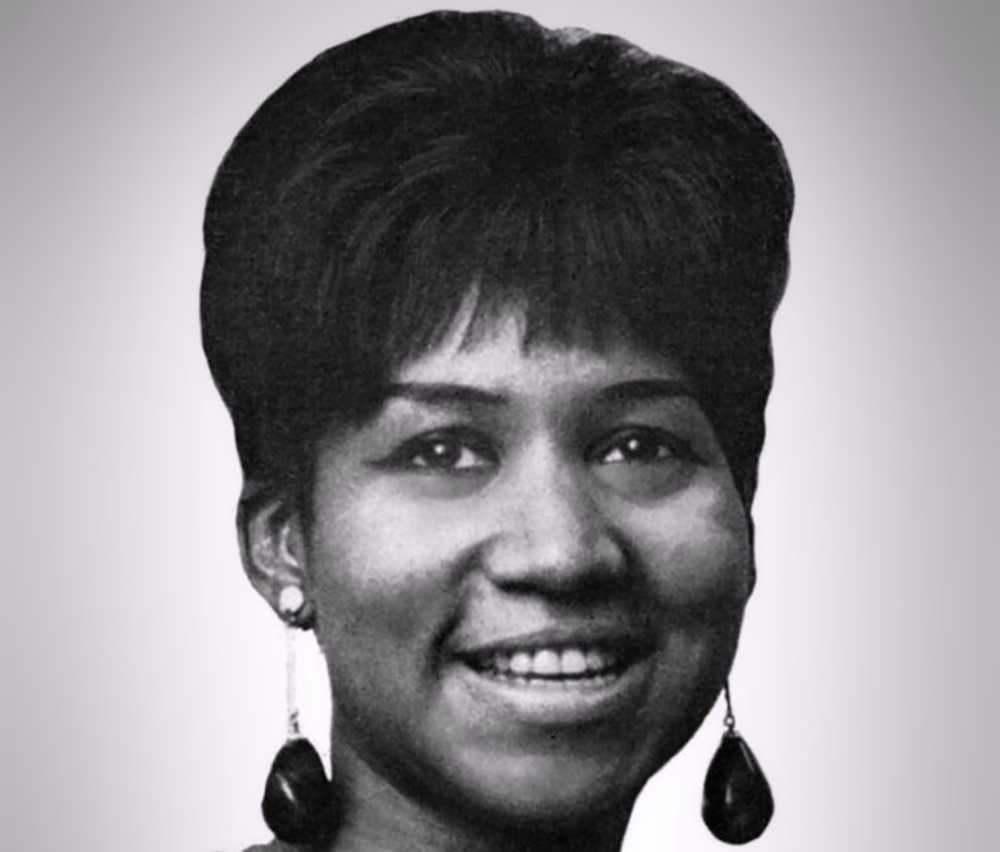 I remember the songs that taught me the human voice is the most powerful instrument on earth. Some are immortal—Billie Holiday's "I Must Have That Man," Sam Cooke's "A Change Is Gonna Come," the Who's "Baba O'Riley," Prince's "Sometimes It Snows in April." Some, like a-ha's "Take On Me" and Steve Perry's "Oh Sherrie," had an outsize effect on me because they dominated the radio at the right time.
Aretha Franklin's "Baby, Baby, Baby" hit me when I was a teenager. I'd bought I Never Loved a Man the Way I Love You on CD because of "Respect." I knew Aretha only from the hits that circulated on the oldies station—"Natural Woman," "Chain of Fools," "Think," "Dr. Feelgood." Great songs, but they hadn't prepared me for this. Nothing could prepare you for "Baby, Baby, Baby." She starts singing a little off mic, building volume with each "baby," somehow sounding playful and utterly devastated at once. On the second verse, she blurs the syllables of "Baby, baby, baby," slurring a little, sultry and sad, barely landing on the consonants. Then she cries out, "I'm bewildered, I'm lonely, and I'm loveless," and you believe her even though you know you can't believe a pop song. Later, as if frustrated by the failure of propositional statement to capture the enormity of her emotion, she strings it out: "Baby, baby, baby, baby, baby, baby, baby, baby," the first three barely recognizable as words. She sounds absolutely bewildered, lonely, loveless.
Lester Bangs wrote of Van Morrison that he was obsessed with how far he could "spread one note, word, sound, or picture. To capture one moment, be it a caress or a twitch." Aretha Franklin taught me what this meant years before I heard "Madame George." Later, I would admire her almost as much for her militancy as for her voice—she offered to post Angela Davis's bail in 1976. "Angela Davis must go free," she said. "Black people will be free. I've been locked up, and I know you got to disturb the peace when you can't get no peace." May she finally discover the peace that eludes us all, the peace she disturbed in all the right ways.
Michael Robbins is the author of the poetry collections Alien vs. Predator and The Second Sex, as well as a collection of essays, Equipment for Living: On Poetry and Pop Music. His poem "Past One O'Clock" appears in the Summer issue.