On revisiting Dubus's female characters.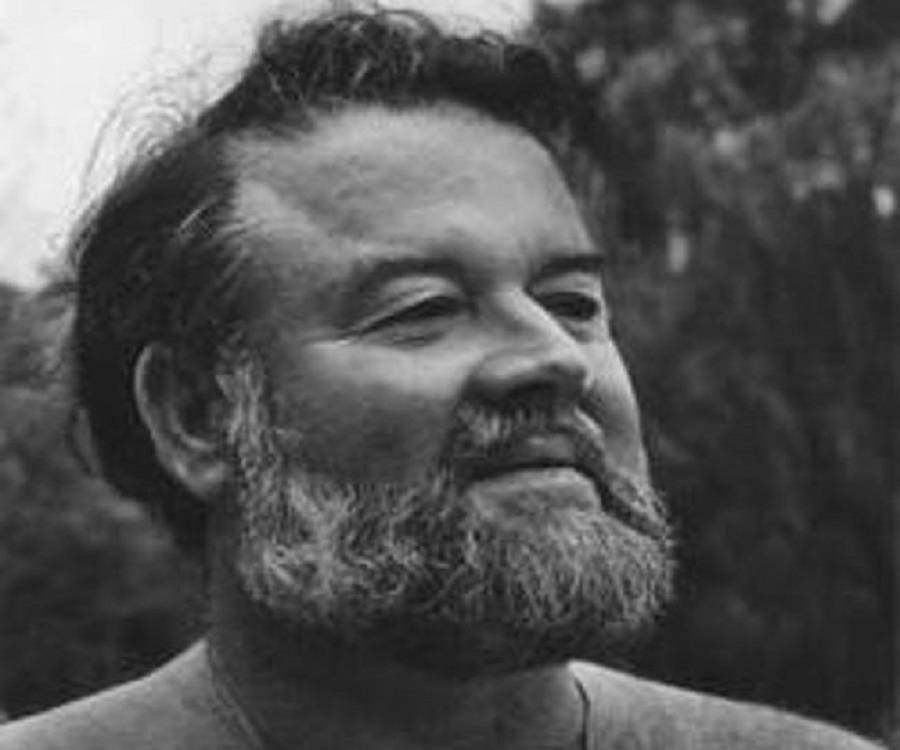 The man, who I will not name, had started his fifties but looked older, paunchy, with thinning curls. We overlapped for two weeks at a writing residency in another country. He was the head of the department of creative writing at a large university and was the type of cliché that was amusing at first—the defeated, world-weary writing professor, the sad, self-involved blowhard, mourning his youth and his lost early promise. He was a faded, aging never-quite-was who name-dropped the famous poets at his wedding, and he both did and did not want you to know about his unfolding divorce. ("Let's just say there's been a disturbance in the marriage." "Let's just say I'm not feeling particularly fond of Geminis these days." "Let's just say I don't have a lot of sympathy for adulterous poets right now.") The type of cliché who is amusing at first but, in short time, devolves into despicable. He was loathsome.
He lectured about writers—not in a formal sense but in the sense that to engage in conversation with him was to feel oneself being lectured—and at one point landed on the work of Andre Dubus, the short-story writer who was born in Louisiana in 1936 and died in 1999, who spent much of his life writing and teaching in Massachusetts, had three wives, and was the father of the writer Andre Dubus III (as well as five other children).
"I'm not supposed to talk about Dubus," he said.
"Why not?" I asked.
"I've been told he's not PC. That's what my students have said. My female students. That the way he writes women … " Here, he made a vague gesture with his hand and pursed his lips. "I can't really comment," he said.
This was two months before the ignition of #MeToo. I wanted to tell him he was wrong or that the "female students" who told him were. I am better able than you to say how well he writes women, I thought. And at that point, I would've argued Dubus writes women very well. 
I was basing this on a period eleven years ago when I read Dubus's short stories, novellas, and essays with a fervency near unmatched in my reading life. Age twenty-eight, I fell hard—for the depth and humanity of his characters, for his exploration of the limits and limitlessness of love, for the rhythm of his sentences, for describing part of the world I knew (primarily the mill towns of the Merrimack Valley in Massachusetts), for helping me understand what it would be to believe in God—or, more so, to believe in ritual and devotion and grace—and in large part for how he wrote women. And so when his longtime publisher, the Boston-based David R. Godine, announced recently they'd be reissuing three volumes of his short fiction, I was glad to hear it. I was excited that he might break into a literary scene that had forgotten him or overlooked him in the first place. What a thing it has been to revisit his work.
The first volume of the series, We Don't Live Here Anymore, holds the early collections Separate Flights (1975) and Adultery and Other Choices (1977) and is generously introduced by Ann Beattie. Volume two, The Winter Father, holds Finding a Girl in America (1980) and The Times Are Never So Bad (1983); Richard Russo writes the introduction. And the third volume, The Cross Country Runner, introduced by Tobias Wolff, gathers the lovely novella Voices from the Moon (1984), The Last Worthless Evening (1986), and some previous uncollected stories from the mid sixties, just after Dubus's graduation from the Iowa Writers' Workshop, as well as the last piece of fiction he was working on when he died of a heart attack in 1999. (I feel sad saying it, but the covers—a spilled wineglass, a snow globe, a pair of sneakers—fall into the Europa Editions–Elena Ferrante category of making one wonder, How is this what they landed on?) Covers aside, and taken together, the three volumes reaffirm Dubus's status as a master, as an unparalleled excavator of the heart and its pains, its longings, its errors, its thumping against the constant threat of grief, despair, and loneliness.
Which is to say: His are sad stories. A number of them swirl around four characters, Hank, Jack, Edith, and Terry, two couples who swap beds and flail and fail and hurt each other and love each other with flawed, distracted love. These are stories with late-night battles in dim kitchens as the kids sleep upstairs and there's been too much bourbon and too many beers. These are stories in which every morning, marriages have to be mopped up off the floor.
When I was twenty-eight, I read Dubus's women characters as instructional. The scorn with which he describes a lazy, messy woman made me think, Do not be a lazy, messy woman. Now, rereading, I think, Do not be with a controlling, critical, fussy man. Many of these stories also center around writing professors and the students they're fucking, the young women in soft sweaters who smoke and take the pill and disappear come graduation. There's a streak of casual cruelty that I overlooked when I was younger: "Walking beside her on the campus one afternoon I looked down and saw her belly pushing up against her tight skirt; I backhanded it and told her to suck her gut in." Repugnant. But the young woman knows it: "She stood at attention, saluted, then gave me the finger." My sense reading these women now is that they left college and lived their lives and shook their heads with pity when they thought of their affair with the writing professor, with a little disgust, sadness, and anger.
The women in his stories have agency; they're in control of their sexuality. They masturbate; they have abortions; they fuck who they want. With the exception, in the riveting novella "The Pretty Girl," of a woman who's raped at knifepoint by her violent ex-husband. Dubus doesn't make you sympathize with the rapist (for he is monstrous), nor does he make you pity the woman (for she does what she needs to do), but he makes you understand them as human. The story opens from Ray's perspective. He talks about hangovers, about weight lifting, about the tired chores of living, about missing his ex-wife. Normal, relatable. He talks about replaying a slideshow in his mind of their happier moments. And then there is this: "Instead of looking at pictures of Polly happy, I've been looking at Polly scared shitless, Polly fucked up, Polly paying. It's time to do some more terrorizing." And it's enough to cool the blood running in your veins.
When it comes to submitting to baser impulses, the women in the stories are as misguided and lost as the men, driven by fear, confusion, cowardice. We are all in the same sinking boat, Dubus seems to say; we barely understand why we do what we do, and the water rises around all of us. After hours of lovemaking with her husband's best friend on a blanket in the woods, Edith "sometimes under the trees felt like tired meat. The quiet air which she had broken with her moans now absorbed only their heavy breath. At those moments she saw with detached clarity that they were both helpless, perhaps even foolish." But does Dubus's equal-opportunity imperfection excuse lines like this? "She wasn't literary but that didn't matter; I loved her for that too and anyway I didn't know what did matter with a woman except to find one who was clean and peaceful and affectionate and then to love her."
Maybe lines like that, sentiments like that, don't need to be excused. Maybe it's the wrong question. Perhaps what Dubus reveals to us now is how far and how not far we've come, how we've changed and not changed at all, how the sadness, abuse, sexism, harassment, infidelity, frustration, and rage are as present as they were when these stories were released nearly half a century ago. What's changed, I think, what's changing, is how we respond to these things. Now the woman with the belly in the skirt wouldn't just give him the finger; she'd end it on the spot and find someone who loved her flesh. At least, that's my hope. And I wonder how I missed all this my first time through.
Another thing I missed is how well he writes about running, its purifying properties, its simple mind-straightening force. Here, a particularly elegant description on breath and steps: "There are not many cars and most of the time he has the privacy of his own sounds—his steady breathing, his feet on the wet plowed and sanded blacktop—and, more than that, the absolute privacy of his body staking its claim on a country road past white hills and dark green trees, gray barns, and naked elms and maples and oaks waiting for spring: his body insisting upon itself, pumping blood and pounding up hills. Running is the only act in his life that gives him what he pays for. It is as simple as that."
And maybe it is. What I know is that over the span of some days, as I repoured myself into Dubus's work, I walked around with an unfamiliar weariness. Eleven years after I first read him, the exhilaration I'd found in his work had given way to something else. I was more alert to pain, to loss, to the hurts that never heal all the way and leave the heart rawer and in deeper need of tenderness; more alert to the mistakes made, to the dark rooms of regret, to the violence—physical and emotional—of love.
The body insists on itself. The heart does too. What Dubus shows us is that the heart will keep insisting, a thudding in the chest that longs to beat in sync with the "fearful certainty of love." Even in the grimmest moments, when the demons creep in the shadows and your bed is empty and the wind howls as if to say, You are ever and always going to be alone, there can be found—in morning light, in a glass of orange juice, an embrace, a run—moments that will lift you out of the pain and deliver you into something that looks more like grace. It is as simple, and as hopeful, as that.
For a different take on Dubus's approach to women characters, read Ann Beattie's introduction to We Don't Live Here Anymore.
Nina MacLaughlin is a writer and carpenter in Cambridge, Massachusetts.