When asked to describe my literary interests, I used to say that John Berger was the first white man I loved, and also the last. Now he's dead, but his final book is forthcoming. In May, Notting Hill Editions will publish Smoke, Berger's illustrated elegy to cigarettes. If "collaborative consumption"— a lifestyle whose transactions include co-working, co-living, and ride sharing—is a poorly disguised marketing campaign designed to sell old habits of communal living to millennials with new income, Smoke imagines a reciprocity that's for real. In fable-like prose, Berger describes a community of men, women, and children who pass around cigarettes, lights, and worldviews. When their habits are declared deadly, and they themselves are declared murderers, they retreat into the shadows. Though their love is illicit, they meander toward old haunts, where they are "happy," in Berger's words, "to encounter one another as outlaws." —Maya Binyam
On the site of a newly discovered temple deep in the jungle of Honduras, two groups of Americans enter a standoff that lasts nearly two decades. The first group, arriving from Hollywood to shoot a film, finds the second, sent by a Rockefeller-like tycoon character to dismantle the temple and bring it stateside piece by piece, camped out by the half-deconstructed ruin. Both groups have hired the same locals to help them. The characters in Ned Beauman's Madness Is Better Than Defeat are, to the reader's delight, haplessly out of place, and, it would seem, doomed. Take Jervis Welt, a film-theory teacher from Southern California who's been sent on this mission by an enigmatic, Howard Hughes–like, Hollywood mogul (he has never directed a movie before). Before long, both groups become entangled with black-hat CIA operatives out to use them for their own geopolitical purposes and an ex–Nazi officer on the run. If some of this sounds familiar, it's because it is. Beauman's layered treatment of familiar archetypes surges at you like a Pynchonesque detective novel with the slow-building surreality of Benjamin Willard in Apocalypse Now. Madness is a thrilling, dark, comedic romp through the jungle. —Jeffery Gleaves 
I've been unusually popular on the subway this week with Ted Scheinman's Camp Austen in hand. I don't know if it's the cover—which features an eighteenth-century man elegantly roasting marshmallows—or if the subway riders who peered over my shoulder, or asked me outright where I had found such a precious object, had caught a couple sentences of Scheinman's charming prose. Camp Austen is Scheinman's telling of the first-ever North Carolina Jane Austen Summer Camp, a four-day conference/reenactment/extravaganza. It is a hard task to add to the legion of books on Austen's work, and an even harder one to write a book an Austen fan would choose over simply rereading Austen's own. But Scheinman's contribution is not really so much about Austen's work or its reception; it is about the fun of totally, shamelessly, and ridiculously indulging in one's infatuation with literature. The constant weaving in of Austen's lines or of the words of her critics is part of that indulgence; Scheinman just does it a whole lot better than many of the rest of us would. His deeply loving and mocking voice feels wonderfully relatable to this twenty-first-century Austen fan. (Most of the time—I do think he may thrill in the exceptionalism of his male Janiesm more than some, or at least one, of his readers will.) But ultimately, Camp Austen is not about one man or one fan or one Jane Austen Summer Camp. It is about the delight of loving great books, and it is itself a delight. —Claire Benoit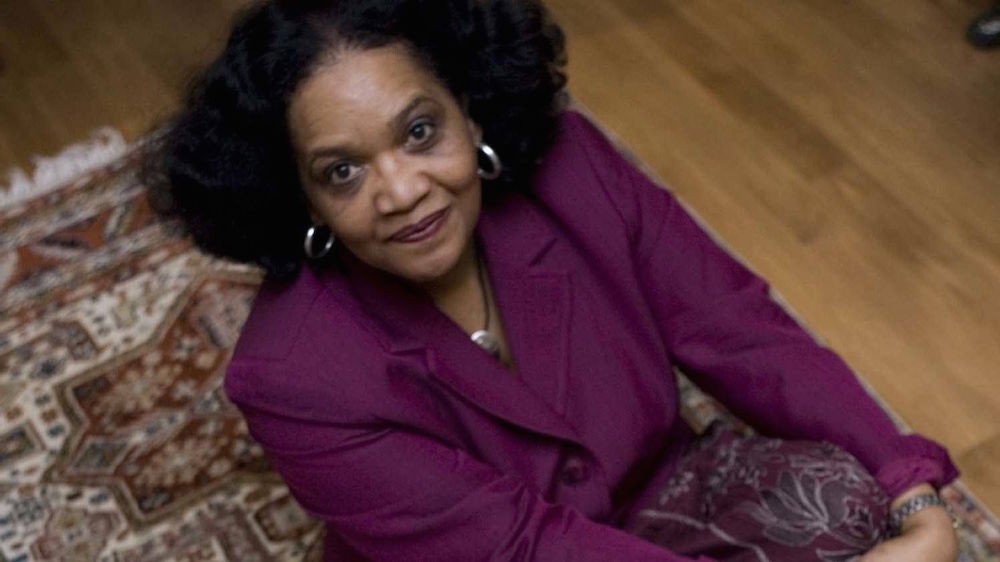 The recipients of the Windham-Campbell Prizes in literature for 2018 were announced this week, and I was thrilled to see poet Lorna Goodison on the eight-person list. Goodison's poems are lovely lyric things which the poet removes painstakingly from her body and lays onto paper. My favorite of her poems also do the extra work of pulling the stress right out of my body. Her poems often give finite directions for finding the peace she calls "heartease," a place of individual and communal relief. "If we mix a solution/ from some wild bees' honey/ and some search-mi-heart extract," she writes in "Heartease III," included in her Selected Poems, and plant the "undivided ever-living healing trees," the heartease will follow. Consistently lovely, consistently natural, consistently interwoven, and maybe, for you as well as me, a deep breath of spring air as we wait for it to arrive. —Eleanor Pritchett
If Henry James is maestro of the semicolon (as Truman Capote once called him), then Clarice Lispector is maestra of the adverb. In The Chandelier, things fatten stickily, bump brusquely, and destroy puzzlingly. The effect is not inchoate, as it might be in the hands of a lesser craftswoman, but rather one of intense precision. Lispector's amplified actions are just one example of the mastery exhibited in her second novel, which is a nuanced internal portrait of a woman's life. Of course, that this linguistic prowess comes through in English is due to Benjamin Moser and Magdalena Edwards, whose translation will be published by New Directions at the end of March. Although Lispector has been stamped with the nickname "Hurricane Clarice," there is something quiet amid all the turmoil raging within the main character, Virginia. Moser notes that it is "perhaps [Lispector's] strangest and most difficult book," and indeed, she makes you work through almost every moment, crafting pages of text with nary a paragraph break or hint of dialogue in sight, only Virginia's labyrinthine interior monologue. The woven layers of thought can consume you like a fog, but there is nothing languid about it. The psychological realism is an energetic shedding of selves, a reminder that identities are Heraclitian, never the same in one instance as they were in the last or will be in the next. The work is worth it—experiencing this amount of complexity, depth, and attention bestowed upon the consciousness of a woman is moving in its rarity. —Lauren Kane
I think about Lucie Brock-Broido often. I have always thought of her as existing on a satisfyingly different plane than the one I am on, which is one of many things her recent death won't change. Her poetry uses a set of senses mere mortals cannot access. Her poetry travels time; it comes from the Medici court by way of Cambridge, Massachusetts. Stay, Illusion is my favorite of her collections. I once attended a reading of hers in Boston, where her mane of hair had enough sorcery to magic the whole room. Her poems were spells and they magicked us away. Trying to select just a line or two to demonstrate this alchemy is difficult—I want to include entire poems.  The title of one of my favorites, "Infinite Riches in the Smallest Room," is an apt description of her work.
preventing more bad biological accidents
From breeding-in. I have not bred-
In. Each child still has one lantern inside lit. May the Mother not
Blow her children out. She says her hair is thinning, thin.
The flowerbed is black, sumptuous in emptiness.
Blue-footed mushrooms line the walkway to my door. I would as soon
Die as serve them in a salad to the man I love. We lie down
In the shape of a gondola. Venice is gorgeous cold.
—Julia Berick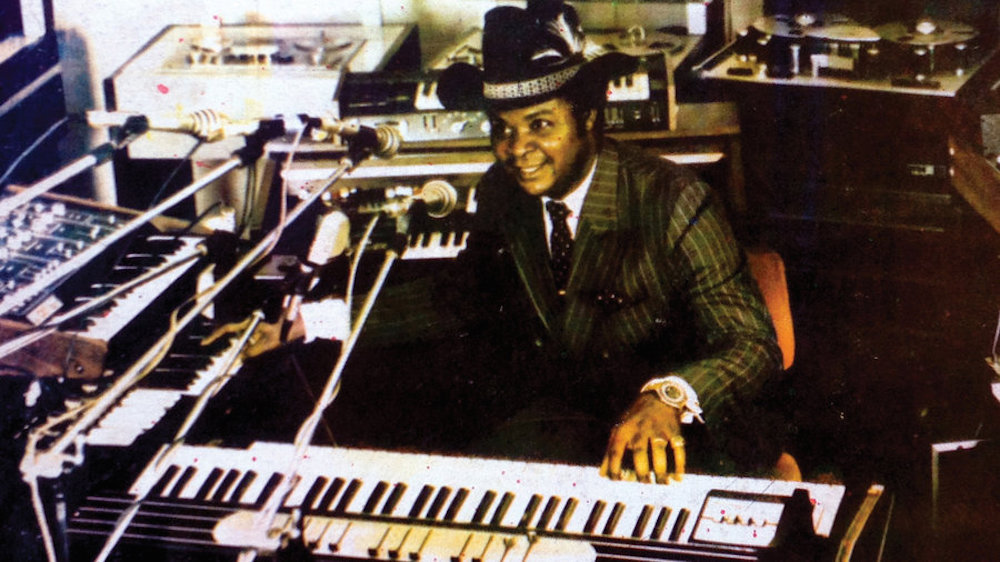 In Nigeria, in the seventies, most musicians couldn't afford to buy the newest analog synthesizers from Europe and the United States. William Onyeabor could. He was a reclusive businessman who lived in a three-story mansion. The cover of his album Anything You Sow shows him dressed like a Texas oil tycoon, surrounded by expensive synthesizers. Onyeabor had a wealth that was self-made: he built his own studio, started his own label, and pressed his vinyl in his own manufacturing plant. As a musician, he was very difficult to work with and preferred to work alone as much as possible. Outside the studio, he ran a semolina mill and was named 1987's West African Industrialist of Year. I recommend starting with the compilation album Who Is William Onyeabor? and the short documentary Fantastic Man, though I'm currently obsessed with the song "When the Going Is Smooth & Good," which isn't on that compilation. His songs mix African polyrhythms, funky guitar, dance music, R&B, and plainspoken lyrics (I can't think of a songwriter whose lyrics have fewer metaphors and similes). Song after song, Onyeabor's sense of wonder and his pioneering spirit come through the fourth wall like an infectious smile over the phone. Plus, of all the dual professions, like writer-director, or model-actor, is there any cooler than Funk musician-businessman? —Brent Katz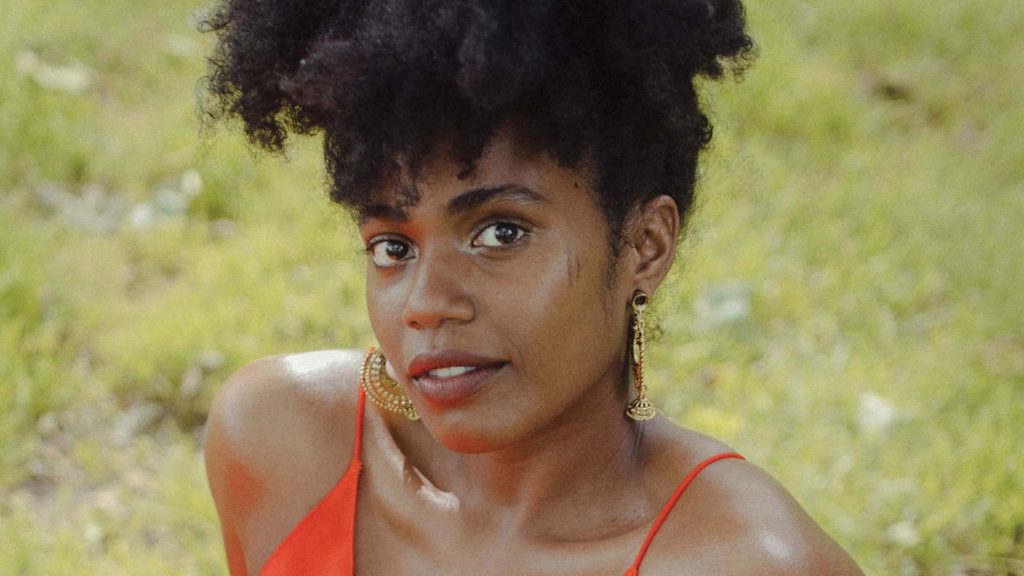 "How do you survive when they place a god inside your body?" This is the central question of Akwaeke Emezi's ground-shaking first novel, Freshwater. But the real question is whose survival, and whose body, is at stake? Freshwater follows the life of Nigerian-born Ada as she comes to the United States, where she has her first tormented love affairs and her first suicide attempts. But most of the action of the story takes place inside the marble room of Ada's mind. It is narrated in alternating chapters by the Ogbanje, the Igbo gods born inside of her. As Emezi explains elsewhere, "Igbo ontology explains that everyone is in a cycle of reincarnation anyway—you are your ancestor, you will become an ancestor, the loop will keep looping within the lineage. Ogbanje, however, are intruders in this cycle, unwelcome deviations. They do not come from the lineage; they come from nowhere." When Ada names the spirits in her mind (till then, a formless we), they acquire distinct personalities. In a moment of traumatic rape, Asụghara is born, and she, in her rage and reckless disregard for human life, takes center stage. The relationship between Ada and Asụghara is as intense and abusive, loving and tormented as that of any sisters or lovers. Emezi has written about her own experience with gender dysphoria and coming out as transgender, but the narrative in Freshwater does not feel like a metaphor. It is a battle for a body and a soul, and the stakes are high. —Nadja Spiegelman
Barrett Swanson's essay "Midwestern Gothic" appears in the latest issue of The Believer, and it reminds me why I loved the on-again, off-again West Coast literary journal in the first place. The piece begins as something of a murder mystery. The body of Swanson's high school best friend has turned up on a riverbank, and though the police have ruled it an accidental drowning, Swanson can't help feeling that something more sinister is afoot. Grasping for an explanation, he tumbles down a black hole of Internet obsession. He trawls message boards for information about the Smiley Face Killers, a possibly fictitious gang suspected of killing dozens of young men across the belly of the country. From here, Swanson swerves, outlining the historical factors that have shaped our current hotbed of tinfoil-hatted hunches and examining what makes conspiracy theories so alluring. "Conspiracy theorists are not wrong to believe that their lives are at the mercy of a vast matrix of obscure forces," he writes. "But the forms in which they perceive those forces—everything from false-flag operations by renegade governments to the sinister dealings of corporate entities to surreptitious invasions by extraterrestrials—are usually deluded." In the absence of meaning, the brain grasps and gropes blindly. It's much easier to blame an individual—or a vague personification, such as "the media" or "globalization"—than it is to engage with uncertainty. In his own story, Swanson never finds the truth or the closure he's looking for, and his grief trails behind him like a drift of smoke. But his articulation of how conveniently the mind contorts itself to construct a false narrative is beautiful and urgent in this era of Loose Change and InfoWars. —Brian Ransom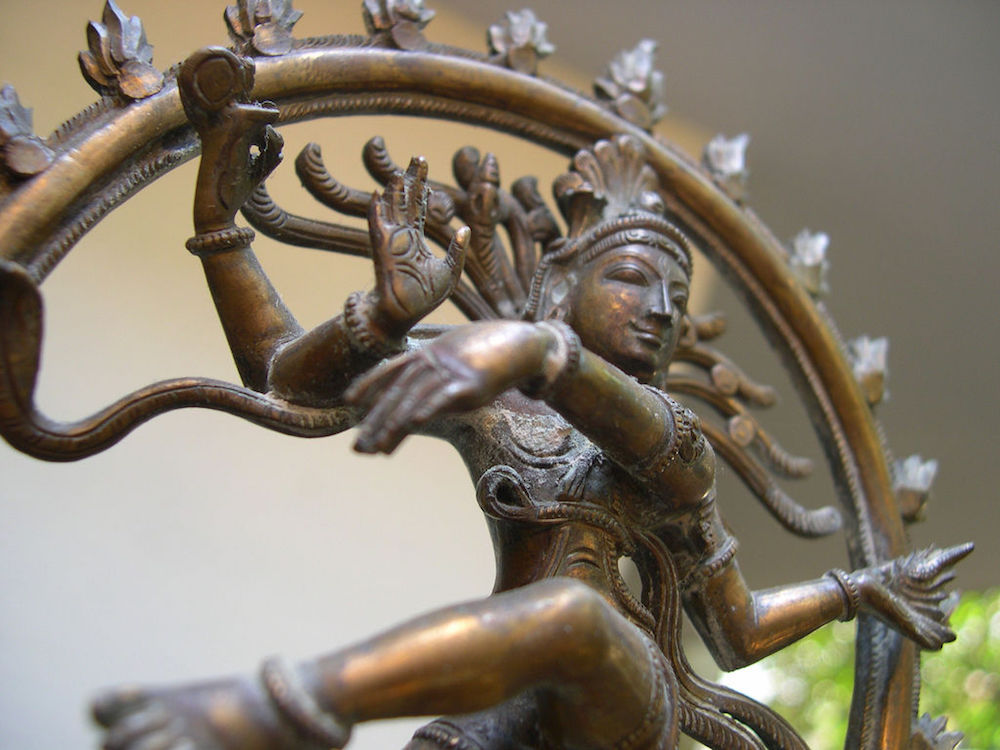 Shiva, lord of destruction and transformation in the Hindu trimurti, is commonly depicted as Nataraja, lord of the dance, beating the rhythm of the universe. Inscribed in a circle of cosmic fire, Shiva's leg, athletically tensed, lifts and wraps across his torso and his long matted hair fans out in all directions in a rigid halo—he is arrested in the exuberance of the dance itself, spinning and spinning, sustaining the cosmos. Certain things seem to have been made in a flush of feeling which remain forever urgent. Such are the twelfth-century South Indian devotional poems called vacanas, composed by Virasaiva poet-saints, and collected and translated by the encyclopedic Indian poet and scholar AK Ramanujan in Speaking of Siva. The Virasaiva sect proclaimed Shiva as the supreme deity and emphasized a direct relationship with him, scorning what they saw as the inaccessibility and ritualism of Brahmin-gated worship, much like Protestantism vis-à-vis Catholicism. Accordingly, the vacanas are composed in free verse, in the vernacular Kannada language rather than the traditional Sanskrit, and are addressed to a personal Shiva. Each poet-saint refers to Shiva by a private name—"lord of the meeting rivers," "lord white as jasmine," "lord of Caves"—and this privacy proves liberating. Delight, ardency, and subjective experience, not rectitude, are the operative concerns. The poems revel in an air of radical, taboo-affronting freedom: Shiva as transcendence of convention. One vacana presents him as adulterous lover: "Husband inside, / lover outside. / I can't manage both." Another disdains physical worship: "With a whole temple / in this body / where's the need / for another?" Another opens with this threat, a giddy mystical fantasy of masochism: "He'll grind till your fine and small. / He'll file till your color shows." Some are riddle poems, mischievous surrealities: "He has a body, no head, this ape: / legs without footsteps, / hands without fingers; / a true prodigy, really." Many end in simple exclamation: "Clutch me close / and play your thirty-two songs / O Lord of the meeting rivers!" Each vacana is a little skip of ecstasy at sunrise, a paradox smiled at in the street, a coruscating doubt, a hushed comfort at dusk. Like Shiva Nataraja's dance, the vacanas are flickering intensities captured in media res—reading them today, they still move. They have always moved. —Matt Levin