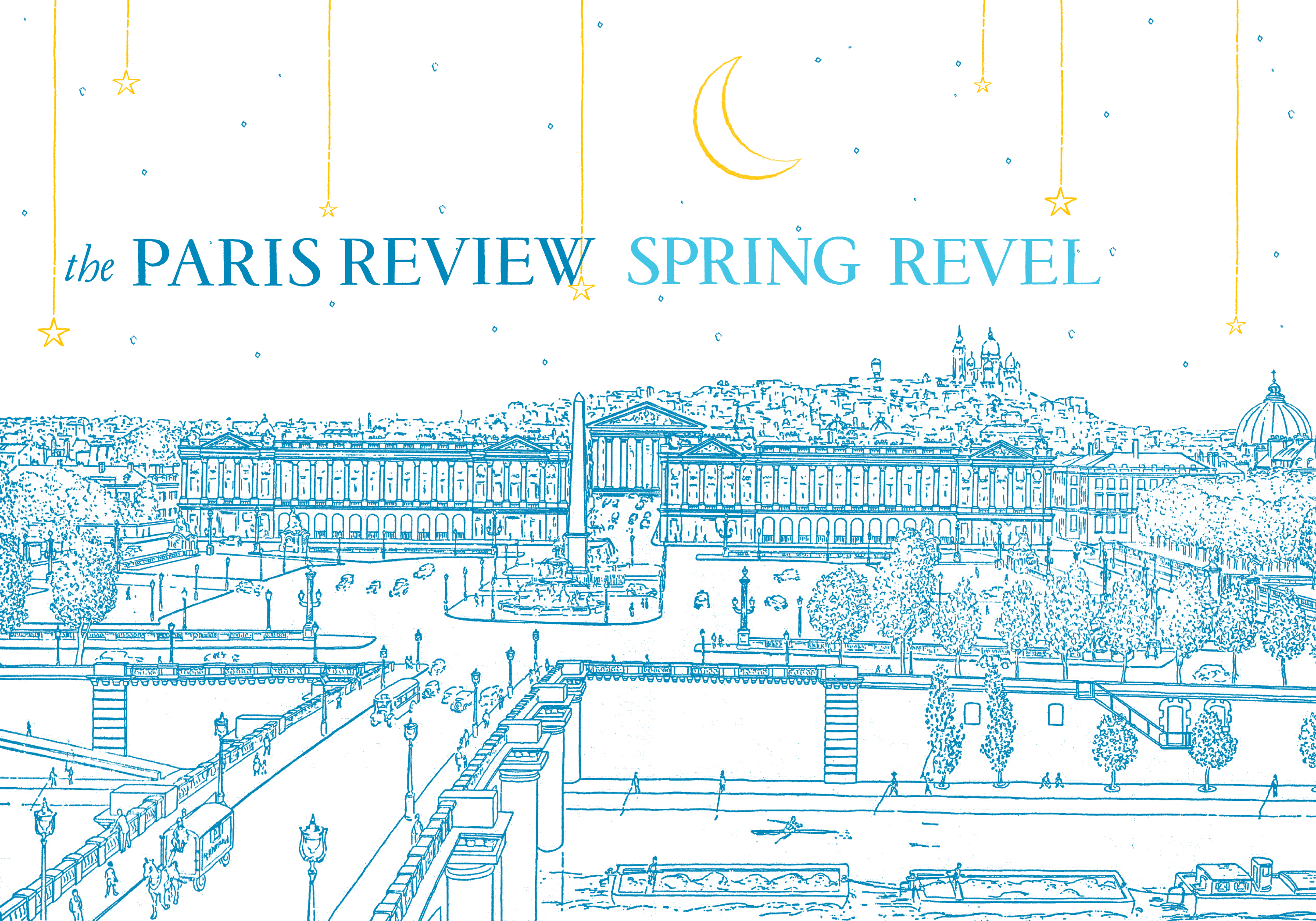 The Paris Review's Spring Revel is a month away—tickets are available here—and the editorial committee of our board has chosen the winners of two annual prizes for outstanding contributions to the magazine. It's with great pleasure that we announce our 2018 honorees, Isabella Hammad and David Sedaris.
The Plimpton Prize for Fiction is a $10,000 award given to a new voice from our last four issues. Named after our longtime editor George Plimpton, it commemorates his zeal for discovering new writers. This year's Plimpton Prize will be presented by the novelist David Gates to Isabella Hammad, for her story "Mr. Can'aan," from our Fall 2017 issue. "Mr. Can'aan" opens on the banks of the Jordan a week after the Six-Day War. It follows the friendship of Sam and Jibril from their first meeting at the American University of Beirut's Monopoly Club ("Sam was the shoe, Jibril the top hat") and into middle age. 
Hammad is a British Palestinian writer born in the UK. She first came to the United States for graduate school, with, as she says, "vague ambitions of becoming an academic." But instead, she made her way to the Middle East for a year to begin work on a novel set in Palestine during the British Mandate period. That novel, The Parisian, will be published next year. Hammad now lives in New York.
The Terry Southern Prize for Humor is a $5,000 award honoring humor, wit, and sprezzatura in work from either The Paris Review or the Daily. It's named for Terry Southern, a satirical novelist and pioneering New Journalist perhaps best known as the screenwriter behind Dr. Strangelove and Easy Rider. Southern was a driving force behind the early Paris Review, as is amply demonstrated in his correspondence. This year's Southern Prize will be presented by New Yorker staff writer and former Saturday Night Live contributor Patricia Marx to David Sedaris. Sedaris's first essay for the Review, "A Number of Reasons I've Been Depressed Lately," was published on The Paris Review Daily last June. It begins with an audience member at a Greek literary festival asking Sedaris, "What do you think of Donald Trump?" and only goes downhill—or, if measured by painful laughter, up—from there. Sedaris's second essay, "Letter from Emerald Isle," published in the Fall issue, weighs the pros and cons of communicating with the dead.
Sedaris is the author of nine books, including Me Talk Pretty One Day and Squirrel Seeks Chipmunk; his tenth, Calypso, will be published in May. He is a regular contributor to The New Yorker and BBC Radio 4. He lives in England.
*
Recent winners of the Plimpton Prize include David Szalay, Wells Tower, Alexia Arthurs, Ottessa Moshfegh, and Emma Cline; Southern Prize winners include Chris Bachelder, Elif Batuman, Mark Leyner, Vanessa Davis, and Ben Lerner. The Review began awarding prizes to its contributors in 1956; here's a full list of past recipients, including Philip Roth, David Foster Wallace, Christina Stead, Denis Johnson, and Annie Proulx.
Congratulations to Isabella and David—and to Joy Williams, who will receive the Hadada, our lifetime-achievement award—from all of us at the Review. We look forward to seeing you on April 3.