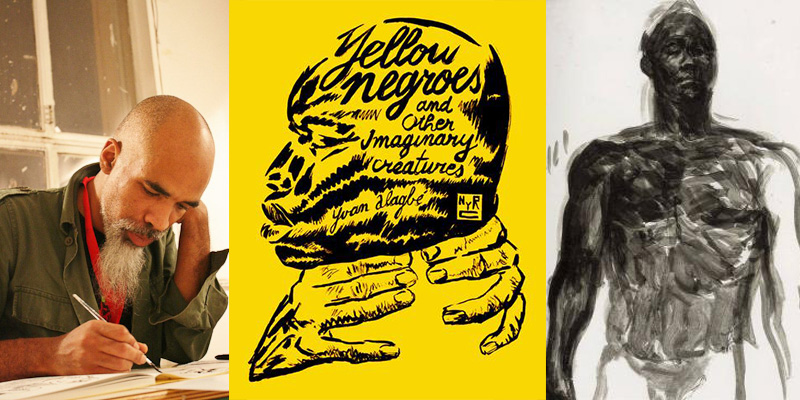 The French Beninese cartoonist Yvan Alagbé has been an influential player in the French avant-garde comics scene since the early nineties, when he copublished the anthology Le cheval sans tête. In 1994, his first book, Yellow Negroes, became an instant cult classic. It tells the story of the romance between Claire, a white Frenchwoman, and Alain, a Beninese immigrant in the country illegally. Alain lives with his sister Martine, who makes a living doing housework for well-to-do families. In 1997, Alagbé released "Dyaa," a short story exploring Martine's tragic romantic involvement with another immigrant. The story is published in full below. In 2012, in France, the two stories were collected, along with other work, into a single volume. This April, they will be released for the first time in English, under the title Yellow Negroes and Other Imaginary Creatures. 

Yvan Alagbé is a French graphic artist and cofounder of Frémok, a European comics publisher. He lives in Paris.
Donald Nicholson-Smith is an English-born translator who lives in New York City.
From Yellow Negroes and Other Imaginary Creatures, coming April 3 from New York Review Comics. Copyright © 2018 by Yvan Alagbé. Translation copyright © 2018 Donald Nicholson-Smith.