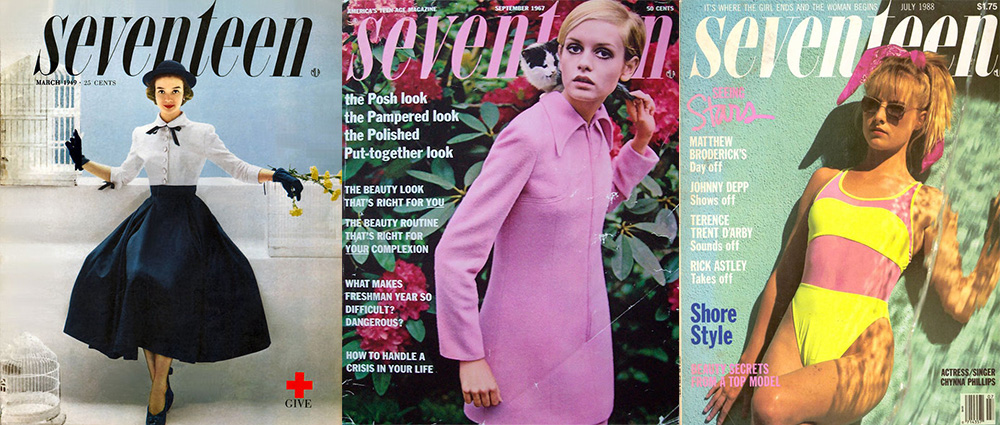 For more than forty years, between 1946 and 1988, Edwin Miller, the entertainment editor at Seventeen Magazine, conducted interviews with actors, musicians, and a few writers. His subjects were often in their teens or early twenties, poised at the cusp of their breakthroughs to fame. Many of them would go on to become the biggest stars of their time: Warren Beatty, Goldie Hawn, Audrey Hepburn, Eddie Murphy, Sarah Jessica Parker, Gregory Peck, Sidney Poitier, Meryl Streep, Jimi Hendrix, Madonna, Elvis Presley, and the Rolling Stones.
Miller died in 2004, but his archives at the New York Public Library opened in 2017. The collection includes forty boxes of transcripts and recordings from his interviews with young stars, long passages of which were never published.
Working at a teen magazine was not Miller's original plan. He was born in 1921 to Russian immigrants living in the Bronx, he served in the U.S. Air Force during World War II, and returned to New York with the ambition of becoming a playwright. But the family dramas and comedies he wrote were never produced, and to make ends meet, he sought a job in advertising or journalism and landed at Seventeen.
"It was time to treat children as adults," declared Helen Valentine, Seventeen's first editor, of the magazine's early days. In the forties and fifties, the magazine featured ordinary American teenage girls on the cover, and its articles encouraged a postwar political awakening. There was an overall frankness of demeanor. In the interview transcripts I read, Miller put his young subjects at ease and rarely spoke down to them. He often asked them candid questions about politics, money, and relationships.
After Valentine's departure from the magazine, in 1950, "treating children as adults" meant that Seventeen focused more on sex. Its advertising department had recognized there was money to be made off of the newly defined teenage demographic. But throughout Miller's tenure, Seventeen maintained its influence over twelve- to sixteen-year-olds, girls who wanted to be seventeen. Among that age group, the magazine was an unrivaled authority on how to attain the fantasy and reality of womanhood.
Miller's subjects were his readers, too. In 1983, on the set of the TV show Square Pegs, a seventeen-year-old Sarah Jessica Parker told him, "I'll tell you one thing your magazine lacks, is a fashion feature for petites … Every girl I know reads Seventeen magazine. A lot of my friends are short."
"[Miller] was helping the girls who were reading Seventeen to make their own life choices by encouraging the people he was interviewing to think and talk about their own life choices," his son Eric Miller, a folklorist in India who donated his father's papers to the library, told me recently over the phone.
Miller's interviews resemble psychoanalysis sessions, perhaps informed by the analysis he himself underwent as a young man. While working for Seventeen, he also earned a master's degree in cultural anthropology at the City College of New York. His monthly pieces ran only several pages long, yet Miller spoke to his subjects for hours. Miller's unedited interviews are consuming to read—particularly today, when young actresses are discouraged from straight talk and protected by a fleet of publicists. Miller's subjects spoke openly, eager to make themselves understood.
Sitting at Sardi's in 1952, a twenty-three-year-old Audrey Hepburn told Miller about her anxieties. She told him about being rushed over from France to America to play Gigi on Broadway the year before. "I went right into rehearsal, I felt suicidal. You know, it's not that sort of worry you always have, you keep saying 'I can't do this, I can't,' all the while you know in your subconscious that you can. This was really desperate, I was all alone, I had no acting experience that counted for anything. I felt that I'd never make it. Everyone was worried about it, the director, the producer, but I finally pulled out of the slump."
In 1966, Miller interviewed the Supremes, the female Motown trio, in Detroit. Diana Ross, Mary Wilson, and Florence Ballard were between twenty-one and twenty-two. Ross soon became the star of the trio, and Wilson was candid in her reaction: "They never even tried me at all. It's funny, since I dropped into the background, I've lost more and more self-confidence in my singing until lately I couldn't even look the people in the eye in the audience. When you don't practice you lose it."
There are admissions of confidence and ambition from these young women as well. In 1976, Meryl Streep, twenty-seven years old, spoke with Miller during the filming of her first movie, Julia, based on Lillian Hellman's memoir Pentimento. Streep told Miller, "I don't like California, I like New York. I want to stay on stage and I want to make movies. I want to do what Al does, Pacino." Indeed, Streep remained on the East Coast, where she has had an extraordinarily long and accomplished film career.
In 1972, a tragedy took place in Miller's own life: his sixteen-year-old daughter fell off the roof of the family's apartment on the corner of Fifty-Fifth Street and Seventh Avenue. "She was brilliant, she was a poet, she was rebelling against authority, she was a musician," Eric Miller, who was fourteen at the time of her death, told me. The event haunted Miller, who spent sixteen more years in a job focused on the inner lives of other American sixteen-year-old girls.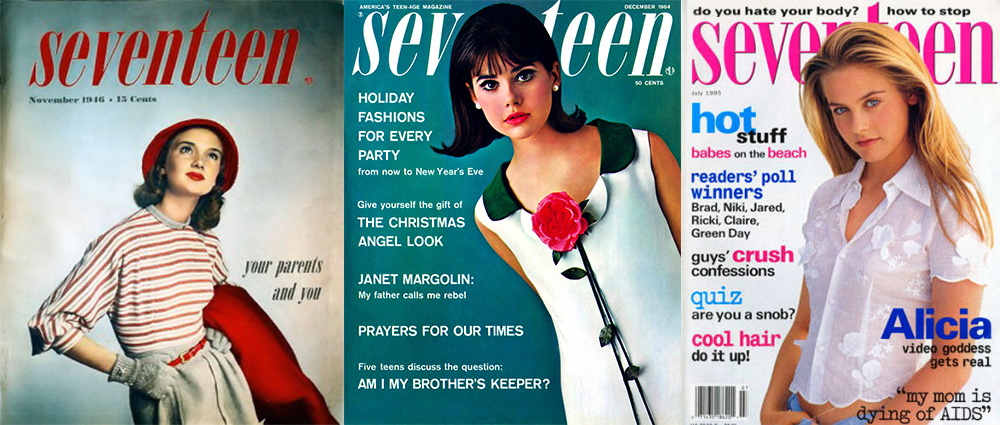 Because of the way Miller's secretary prepared his transcripts, his own voice appears infrequently. His full questions are omitted and replaced with one-word parenthetical references to the topic of his questions: "(engaged?)" His methods, however, are apparent in his 1973 interview with Liza Minnelli, where his secretary transcribed what appears to be his voice in full. He was traveling with Minnelli and her boyfriend Desi Arnaz Jr. to Cambridge, Massachusetts, where Minnelli would accept Harvard's Hasty Pudding Woman of the Year Award.
Questioner: I asked Liza before about so-called cult following her because—apparently strange things happen to you when people follow you around. Is that right? Fans following you around? And do odd things to you and so forth. And try to do odd things to you?

Liza: They're really nice. And you can always …

Questioner: You're not telling me the truth now. See, it's different from what you told me before. They're not always really nice, are they? Don't they become a nuisance sometimes?
There are difficult elements to Miller's interview transcripts as well, elements that make them jarring to read in 2017. Before each transcript, he often wrote private notes to himself about each young woman, reducing them to the presence or absence of their sexuality, scrutinizing their weight, and comparing them to children and cats.
In 1968, as a twenty-seven-year-old Faye Dunaway sat across from Miller at Alfredo's Restaurant in Treviso, Italy, he wrote in his notes, "Faye, dressed in white, with a white kerchief over her head, a white suit with great butterfly-wing-shaped gold-rimmed spectacles drooping on her nose, pale lips, a small nose, fine mouth, evenly shaped teeth, clutching a leather bound note book under her arm, tall, thin, looking like some sort of white clad nun, strange, no sex."
In 1969, Miller described a twenty-three-year-old Goldie Hawn as "very slim, 109 lbs, 5'6, little kitty kat face, sleepy this noon, yawning like a white furred kitten, stretching herself, talks in a low voice, not an enormous personality."
In 1988, a twenty-four-year-old Paula Abdul was "a cute twenty-five year old as of next Sunday … bright-eyed, appealing, sense of humor, organized, objective, very girlish somehow in a nice sense, must appeal to men of whatever age automatically not so much as sex appeal, as friendly, that's it, she has an extremely friendly quality."
His physical descriptions of men are as detailed as those he wrote about women, but often less sexual. In 1981, when Miller interviewed a twenty-two-year-old Kevin Bacon at Patsy's in New York, he described Bacon as having "blue eyes, shock of straight hair, light brown with golden brown highlights, tip tilted pug nose, looks vaguely like Ron Howard on TV … straight arrow likeable quality, alert, lively, sense of humor … agreeable, head on his shoulders sort of thing."
Miller's notes about a woman's weight and the nature of her sexual appeal were in keeping with the other ways in which these young stars were assessed and described at the time. Often, the promotional pages publicists sent Miller, which are included in the collection at the NYPL, led with similar information.
A 1963 packet of promotional material on Shirley MacLaine proclaims, "NO FAT SHIRLEY: She doesn't have a weight problem … is apt to eat three cream puffs for breakfast, or none at all. She works and dances it off. She is now the hottest star in Hollywood, offered more scripts than she has time to read."
In the mideighties, Miller's fatigue with the job registers in his notes. He writes irritably about Alyssa Milano's mother, who accompanied her daughter to the 1988 interview and who Miller describes in his notes as a "sharp, bitchy type." Milano's press agent is a "Hollywood huckster full of phony good cheer." Milano herself, Miller writes, is "the kind of girl training to say, 'I respect X,' when asked if she likes them, avoiding any value judgment or opinion that could be held against her."
The times were changing. Young female stars were becoming increasingly self-assured in their responses. And entertainment journalism was changing as well. Stars had an increasing sense of their own ability to generate publicity. They were less beholden to being interviewed, and less enthralled with the experience.
In 1984, a twenty-one-year-old Demi Moore was promoting her movie About Last Night. Moore arrived for her lunchtime interview wearing a designer sweat suit. When Miller asked about her casual clothing, Moore replied,"This is Norma Kamali, come on." Later in the interview, Moore lit into Miller for asking too many personal questions.
"My personal life, I feel, is exactly that. It's personal and private … And to be honest with you, I feel like for what you do, for the piece you write, that you want to know a lot about my personal life, and I'm here to talk about the film and how—in relation to me. I'm here to talk about About Last Night," Moore told him.
Reading these interviews one after the other was like watching the same dance performed by a dozen different dancers. For the benefit of teenage readers, Miller asked twentysomething actresses to reflect on their skyrocketing fame, necessary professional precocity, and loneliness. Over the span of four decades, he tracked the change of celebrity culture. But one thing remained unchanged: the youth of his subjects—and of the women in particular. This made reading Demi Moore's willingness to draw boundaries feel particularly triumphant. But as Miller aged, and the times shifted, the age of his subjects never did.
One wonders if celebrity culture's focus on youth may now incrementally shift forward. In 2016, a year before the #MeToo movement began, a sixty-six-year-old Meryl Streep gave a master class at the Berlin International Film Festival.
"I always thought my career was over starting at thirty-eight," Streep told the audience. "I'm sixty-six now. Every year after I reached thirty-eight, I would say, I better take this role, but my husband was there to remind me there were more roles to come. Still, I had no reason to imagine I would work past forty—and then you start playing hags and witches. That was one of the reasons I didn't play a witch until Into the Woods. I had been offered many. It was the trough that women fell into when they were no longer fertile, or," Streep paused and laughed shyly, "fuckable. We've entered a new time of possibility for women."
Susannah Jacob, a former speechwriter for President Barack Obama, is a writer based in New York.