In American Nerd: The Story of My People, Benjamin Nugent weaves a web of surprising cultural connections—from Mary Shelley's Frankenstein, to nativism, to the use and abuse of Morse code—to explain the advent of the nerd in the late twentieth century. As the subtitle suggests, Nugent also reports firsthand on the connections that hold nerds together: "It was no coincidence, I think, that we generally came to D&D from home lives that tended toward the unpredictable and confounding … In the fantasies we made together, you weren't always king, but you could always point to him." Ten years after it was first published, American Nerd remains absorbing, touching, entertaining and, to this reader, enlightening even at its most offhand (e.g., "A pretty good definition of sci-fi … is fiction that focuses exclusively on monumental events: plagues, comets, interspecies wars, the return of the dinosaurs.") Highly recommended for fans of Stranger Things. —Lorin Stein
Ah, yes. It's that time of year once again. Say it with me now: it's black-metal season. When the sky is gray and the cold claws at my flesh, I bundle myself in layers of distortion. Ash Borer's self-titled album, which thunders and howls, is my go-to November music. Nothing better reflects this miserable, wonderful weather. —Brian Ransom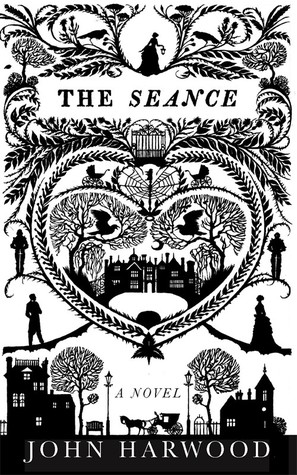 If, like me, you love gothic horror, chances are you've run through a lot of duds. For every Turn of the Screw or Daphne du Maurier, there are a few dozen mediocrities set in nineteenth-century madhouses on the Yorkshire moors. Don't get me wrong, I'll totally read those, too (UK bookstores are much stronger on this genre and I stock up when I'm there), but it's like finding a pearl in an oyster shell when you stumble upon something legitimately scary. John Harwood's The Seance is just that: it's a story of a mysterious mansion once inhabited by reclusive necromancers, and that of the young woman who inherits the decrepit estate. Beyond possessing the necessary scariness factor, the book is also assured, graceful, and avoids many of the usual historical-novel pitfalls. Although Harwood's devotion to the classics is evident—you can see the Brontës, and the M. R. James, in there—the voice never feels forced, and his easy mastery of detail and dialogue draws you in rather than breaking the spell. Proof: I literally read it all in one night and had a really scary hour between the time I finished the book and the sun rose. —Sadie Stein
A Möbius strip is a surface with only one side and one boundary. The easiest way to envision it is to imagine twisting a band of paper once and then taping the ends together. The title of Bianca Stone's forthcoming collection, The Möbius Strip Club of Grief, plays on the concept of this loop, which she writes, "cannot be / its own mirror image." In this collection, the Möbius strip works as a metaphor for the unknowability of the afterlife, though the work is counterintuitively set in the bawdy, bodily space of a strip club. This combination is fantastically unsettling and sparks a serious meditation on grief and family, from a distinctly feminine perspective. Although Stone is working with a concept (one poem is called "A Topography of MSCOG"), there is nothing gimmicky or contrived about the poems in her imagined postmortem world. She populates her poems with characters that range from Emily Dickinson to her grandmother, and the result is the feeling that we are witnessing a soul's intimate reckoning with life. Many poets have attempted to imagine the afterlife, and Stone's addition to the tradition disrupts it in the best way: she is our Virgilian guide through a wildly conceived purgatorial landscape. —Lauren Kane
Born in a Nazi labor camp in 1943, Ryszard Krynicki came of age as a poet in the Communist Poland of the 1960s and '70s, which were characterized by stifling repression and state propaganda. He was part of the New Wave, a group of young poets who saw their poetry as a form of resistance—"posthumous children of the cruelest of wars / living in a time of cruel peace," as he puts it in a poem from Our Life Grows. Recently reissued by New York Review Books, the collection was originally published in France in 1978 (Krynicki was placed on a complete publication ban in Poland in 1976). Krynicki, like other New Wave poets, was silenced in his country, forced underground or abroad. As Adam Michnik describes it in the afterword, Krynicki and others "chose nonexistence" rather than acquiescence. Much of Krynicki's poetry deals with the need to speak out in response to evil—to do what your age requires of you. As he writes in "You Came Down On One Side": "don't think that the time / in which it falls to us to live / is just a noncommittal tryout / in the theater of the future." With its simplicity and insight, Krynicki's poem "No need" is one of the most stunning poems of resistance that I've read:
No need to look for them,
They will be found, slaves
inclined to wield a power
that only love

and a fatal disease
can have over us.
These poems are urgent yet timeless, despairing yet hopeful—and instructive, valuable looks into the long slog of resistance. —Joel Pinckney
Ditmas Lit is a monthly reading series in the back of a bar called Hinterlands. The chairs fill up, and so about half the audience sits on the floor, drinking. There's no representative style. One minute it's erotic poetry, the next it's a story called "Pancake Spring" about the millennial granddaughter of IHOP's founder, who inherits the IHOP Twitter account and, rather than sell it back to corporate, decides to use it as a megaphone to start a revolution. What unifies the events is the sense of occasion. D. L. readers appreciate that if you're going to schlep to a bar on a Wednesday night and have a piece read to you, rather than read it yourself in bed, as God intended, then the experience may as well feature some element of showmanship. They choose work they're excited about. They speak into the microphone. They bring it. Past readers include Sarah Gerard, Zack Graham, Rebecca Schiff, Ben Lasman, Donika Kelly, One Story's Lena Valencia, and the event's founders, Rachel Lyons and Sarah Bridgins. December 6 is their one-year anniversary show. Get there early and snag a chair, or arrive late and feel like a kid again. —Brent Katz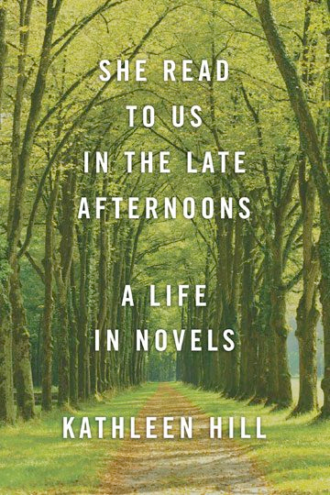 Don't let the subtitle put you off. Kathleen Hill's She Read to Us in the Late Afternoons: A Life in Novels is spellbinding. Mainly it describes Hill's years in the 1960s—teaching English in Nigeria, as a young wife and mother, then later in the French countryside—and examines her life through the lens of her late-night reading: Things Fall Apart, or Portrait of a Lady, or Diary of a Country Priest. The last chapter jumps ahead to New York City in the 1980s, where Hill found herself reading Proust out loud to the formidable critic Diana Trilling, who was then in her eighties, widowed, and nearly blind. Throughout, Hill writes with great elegance, clarity, and soul, but one passage leapt out at me for personal reasons. It describes the seating arrangements in the Trillings' apartment on Claremont Avenue, but it also describes—just as accurately—the style we've been trying to achieve in the recording studio for The Paris Review Podcast: "A listener needs room to be alone in the expanding world of the story. And a voice telling a story requires space if it is to assume the anonymity of a voice crying in the wilderness, requires at least the illusion of speaking beyond time and place." This is no mere book-lover's memoir, for it too gives the illusion of speaking beyond time and place, from across a quiet room and decades of thoughtful living. —L. S.