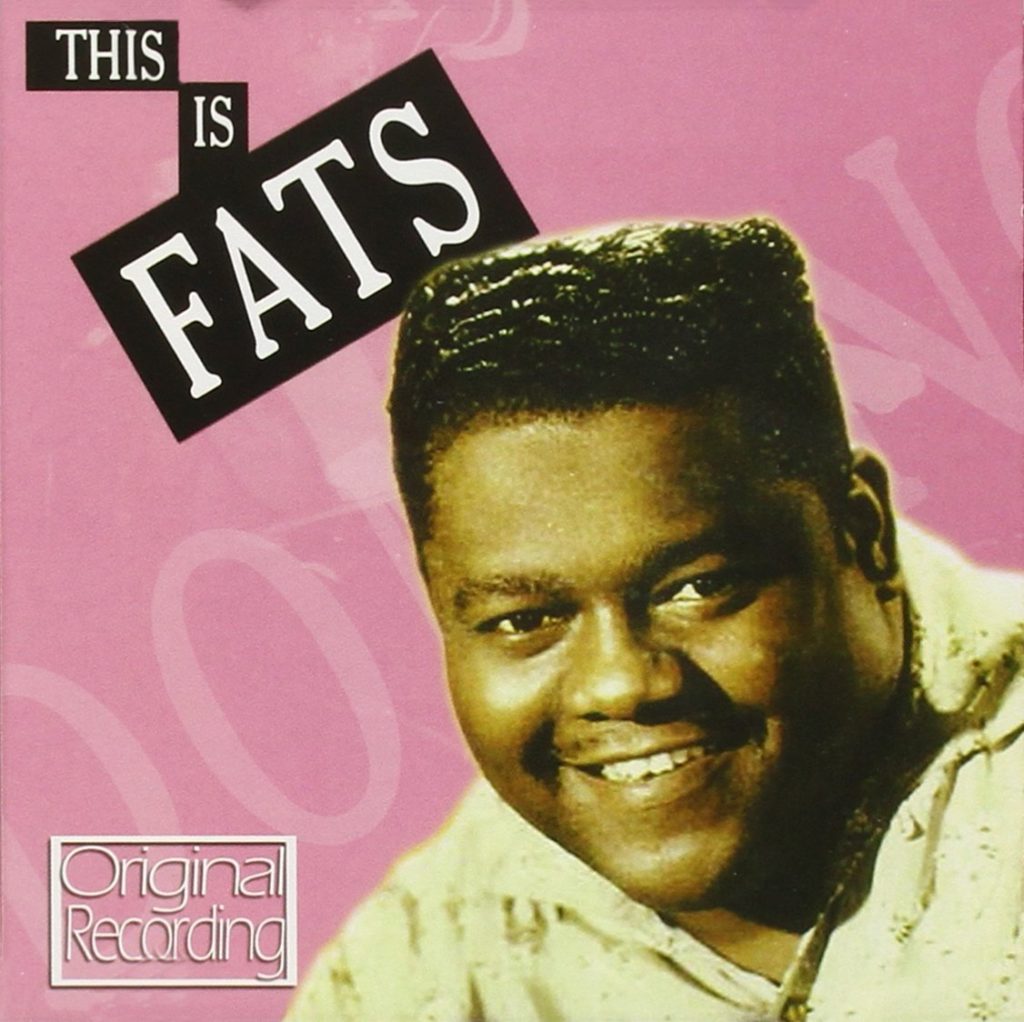 Nobody but nobody communicated joy and pleasure better than Fats Domino. Oh, the Beatles came close, but early on John got mopey, George got petulant, and Ringo simply kept his head down, so that doesn't count. But for Fats Domino, happiness was a given.
At a time when rock 'n' roll seemed rife with sex and noise and the wild beat of anarchy, Fats Domino was the odd man out. A date with Elvis would start and end in bed, a night out with Little Richard or Jerry Lee Lewis would probably land you in jail, but a date with Fats Domino would probably just involve pork chops.
From his first recordings in the early 1950s through his final album in 2006, his style never changed, nor did it need to. With his sly, loping piano mixing barrelhouse with boogie-woogie, with those warm, casual vocals, his way of stretching words halfway around the block, and with Earl Palmer, the best drummer in New Orleans, and arranger, cowriter Dave Bartholomew in tow, his records sounded like nothing else on the radio.
And what records!
You made
BLAM BLAM
Me cry
BLAM BLAM
When you said
BLAM BLAM
Goodbye ….
Ain't that a shame?
"I'm Walking'," "Ain't That a Shame," "Blue Monday," "Walkin' To New Orleans," "My Girl Josephine," "Blueberry Hill," "I'm Gonna Be A Wheel Someday," "I'm In Love Again." Those songs took him round the world many times, but always brought him back to New Orleans. In a career that spanned seven decades, he never changed his sound, he didn't leave his wife or his neighborhood, and he seldom changed band members. His nods to fame were a habit of traveling with two hundred pairs of shoes, upward of thirty suits, and a penchant for jewel encrusted rings on at least five of his fingers.
When I interviewed Leonard Cohen in 1994, Fats Domino was one of the few musicians he name-dropped.:
People often think that I play some kind of conditional kitsch in relation to cultural artifacts, which simply isn't true. "The moon stood still on Blueberry Hill" That's as good as it gets, as far as I know. You know everything about that moment. You're continually see-sawing back and forth between the secular and the spiritual, and from time to time you hit it right. It's there in "Blueberry Hill" from Fats Domino. Everything is embraced, nothing is left out. "The moon stood still on Blueberry Hill."
The first time I visited New Orleans, friends took me down to see the shiny pink Cadillac outside his house in the Ninth Ward. Most days, they said, he just stayed home and cooked jambalaya, gumbo maybe. We waited a while, just loitering outside, but he never came out, though one of his thirteen children looked out the window and waved. It felt like a blessing. Go in peace.
Years later, I heard him play at New Orleans's Jazz Fest. He tore through an hour of his hits, backed by the best players on the scene, jazz cats and street cats, up-and-comers and veterans alike, playing their hearts out with love and clarity, leaning on the New Orleans's groove he helped put on the map. And then he tore into another hour of blues and bawdy house music, songs I'd never heard before and will probably never hear again except in dreams. It was terrifyingly beautiful.
I slipped backstage, or what passed for backstage : an enclosure out of the sun with cool drinks and a few chairs. I was still shaken from the music, tongue tied, but I managed to ask if he could come up to New York and play.
"Oh, man," he sighed. "I'd love to. You know, I'd love to!  But … what would I eat?"
Brian Cullman is a writer and musician living in New York City.