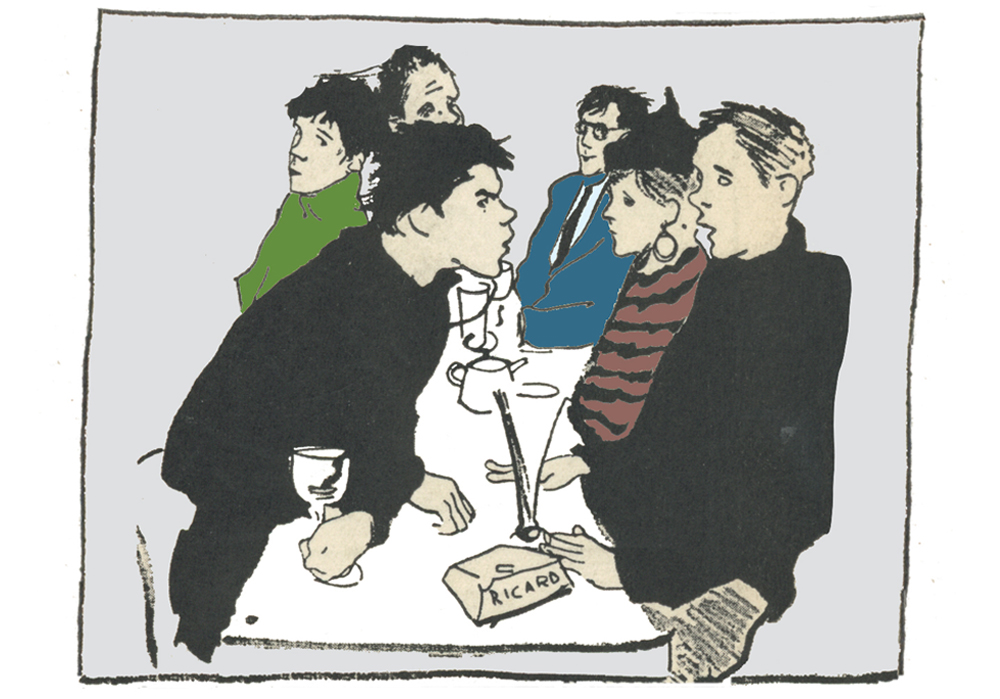 Dear Paris Review,
I'm suspicious of memoirs. I don't think people remember things as well as the genre suggests they do, and life doesn't play out so neatly. I love Vivian Gornick's writing partly because her memoirs work according to different rules, but she seems to be doing something pretty unique. Are there others like her?
Sincerely,
Memoirphobic
Dear Phobic,
Or should I say, Dear Telepathic—I was just about to recommend Vivian Gornick to another advice seeker. (See below!) Nobody writes like her, but if you want to read an autobiography where the remembering sounds believable, try Pack My Bag, by Henry Green. I wouldn't take it as fact, I would never trust a memoir in matters of fact: as you say, most people don't remember things very exactly. And then, of course, writers often have good reasons to lie … 
*
Dear Paris Review,
My bags are packed. I'm ready to go. In August, I make the move from Paris to New York. What is the book to assist this transition? I figured The Paris Review would know. 
Sincerely,
In Transit
Dear Transit,
First thought, best thought? After you read E. B. White's Here Is New York and Alfred Hayes's In Love—you can get through those two on the plane—try this story by the late James Salter, which we published in our Winter 2012 issue. Maybe you'll agree, there is something Parisian about Salter's way of writing and seeing—something just-so, like the flash-frozen canapés at Picard.
And if canapés aren't enough, or if you want something recent, try Vivian Gornick's Letter from Greenwich Village or Harlem Is Nowhere, by Sharifa Rhodes-Pitts. Then, when you're good and ready, and you've bought a sturdy armchair, settle in with Gotham: A History of New York to 1898, by Edwin G. Burrows and Mike Wallace. You may not read its thousand pages from cover to cover, but it will give you many happy hours. Welcome to town!
*
Dear Paris Review,
A friend of mine wrote a really bad fantasy novel when we were in sixth grade. Most of the story beats were cribbed from Star Wars and the video-game series Kingdom Hearts, which is a strange mash-up of mages and Disney characters. Seeking feedback on the novel—the first of a planned trilogy—my friend printed his manuscript and asked me to read it. I couldn't get past the first page. Thirteen or so years later, I still feel sort of awful. How do I reconcile this friendship? Am I the secret cause of my friend's descent into vape culture?
Sincerely,
Fantasy Buster
Dear Buster,
Don't worry, your friend embodied vape before it was even a thing.
Have a question for the editors of The Paris Review? Email us.