On the face of it, Gabe Hudson's debut novel Gork, the Teenage Dragon has little in common with A Life of Adventure and Delight, the new collection of stories by Akhil Sharma. Gork follows a dragon at WarWings Military Academy who must, as his graduation day approaches, ask a female dragon to be his queen, even though he's the nerdiest dragon in the class. (If she declines, he'll becomes a slave.) The eight stories in Adventure of Delight, meanwhile, are all set on Earth as we know it. They focus on Indian families at home and abroad, all of them navigating the vagaries of morality and love—a wife in an arranged marriage is shocked to find that she's in love with her husband; a divorcé reads women's magazines in an effort to become an ideal partner. 
You'd think two such writers would have little to say to each other. But Sharma and Hudson are longtime friends, and fate has dictated that their new books be published on the same day—today, in fact, July 11. To celebrate, the pair convened at a Park Slope apartment belonging to neither of them, where, over lasagna and cashews, they discussed the terrifying prospect of releasing their work into the world; enduring fallow periods of more than a decade between books; and the pleasures of imagining life on planet Blegwethia. —Ed.
SHARMA
It seems very special to have written something so artful and yet accessible. Gork, the Teenage Dragon has to be one of the more original novels that Knopf has published.
HUDSON
I think it's safe to say that this is Knopf's first space dragon. When I first started writing Gork, people would ask me, What are you working on? I would describe the book a bit, and it would sound absurd—for the longest time it was just me believing in this dragon, this space dragon. So now, to hear people reference Gork like he's an actual entity has been the great pleasure. Gork has started to take on a life of his own, at this point. My goal was to write something that any type of reader would be able to commune with. I always think of myself as a kid—like, a fifteen-, sixteen-, seventeen-year-old trying to make sense of the chaos of the world. Back then I was so grateful for Kurt Vonnegut, whose books sent a signal out to me, saying it's okay to be kind of crazy, or, actually, this whole "life" thing you've been born into is kind of a lie, so let me tell you some even more outrageous lies to get at the truth. I was hoping, in writing this book, to send that signal out to anyone who might be in that position. 
SHARMA
So much of the artistry of your book is on the level of the sentence—and on the level of these playful ideas, playful situations. Gork possesses the madcap invention and strange genius of Alice in Wonderland, which is by any standard high art, but the way the spirit is moving inside that book is in its humor, in its imagination. How many years has it been since you published your collection, Dear Mr. President?
HUDSON
Uh, fifteen years.
SHARMA
Oh, Lord. I had thirteen years between An Obedient Father and Family Life.
HUDSON
I remember, because I was actually very inspired by the way you brought Family Life into the world. We were friends before that and we used to have our strange lunches, our sad lunches, wondering why the world had left us behind, and would we ever rejoin the living?
SHARMA
When my book came out, I chose very deliberately to not read any reviews, to not engage with social media. That was just for my own personal psychology because I can become compulsive.
Not reading these reviews, it diminished my fear. Like I can be very—it would be easy to be scared by, Oh what does this mean? You know, I spent all of this time writing it, what does it mean? Like, is it worthwhile?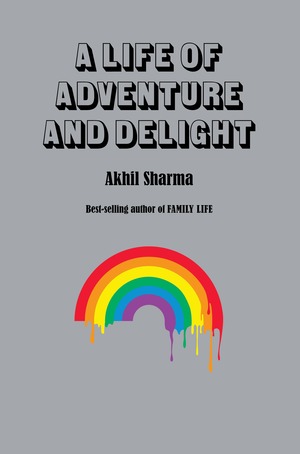 HUDSON
I just tell myself that I have a lot to be grateful for, and ultimately I'm not going to look to somebody else to tell me what the value of the book is. I feel I've surveyed the landscape for a long time, been reading deeply, writing deeply, so I have a pretty strong sense of where the book fits in. I don't think anybody is going to change my opinion radically about that. No one's gonna knock me down. I've been knocking myself down for so long—I'm so good at it, nobody could be better at it than me. But this is before the storm. Maybe next time you see me, I'll be in a padded room.
SHARMA
It's strange how when I look at all my friends, how much effort is spent on managing one's head, just sort of being able to live. To be an ordinary human being in the world, when you spend all of this time creating a product that nobody wants.
HUDSON
There's a kind of built-in resistance against somebody releasing a book into the world. I think for me, having lived in Seoul, Korea, for five years was such a unique experience for my mind that coming back to the States—it makes it easier, having had that experience. And you, having grown up in India—is that a kind of armor you carry with you?
SHARMA
I left India such a long time ago that I feel like I've always been here. I think—correct me if I'm wrong, but your going to Korea was a sort of resetting of ambitions. Before, I think you had said you were going to write a more traditional novel, thinking about the soldier's life.
HUDSON
Yeah, that's what everybody—the industry kind of lets you know what it is they expect from you. That's probably been the case to some extent for you, and for me nobody said it explicitly, but I was able to pick up on the signals. I was going to write a Gulf War novel. But I can't say that going to Seoul was a reset. Again, I really didn't know what I was doing at the time. But I will say that after having taken so long to write my debut novel, at a certain point I just said, you know, I don't care what anybody wants from me, I'm just gonna write the thing that I wanna write for myself. Therefore, dragons in space. I think for a long time I bought into the myth that writing a novel is miserable. I think it is miserable, but it doesn't have to be miserable in that way that I was experiencing. There's, like, a more pleasurable misery—
SHARMA
The uncertainty of am I doing it well versus some other misery?
HUDSON
There's a kind of irreverent pleasure in writing about something so far-out and taking it so seriously. Like, investing your whole emotional palate in all of your characters. It's so absurd that it's pleasurable. If I had written that Gulf War novel, I would not have felt good about myself. What about you? Have you felt—I mean, thus far I think we can safely say that a lot of your work has revolved around—
SHARMA
Indians and Indian Americans, yeah. When I organized this collection of short stories, I went back and read stories I'd written when I was nineteen. It was shocking to realize how similar the fears, concerns, issues were back then versus now. Somewhere deep inside all of my characters is this concern about loving and feeling unloved. And I find it strange that now, all of these decades later, it would still be there. The style has changed, the brushstrokes have gotten looser, but a lot of it has remained the same.
HUDSON
Can you tell me what you mean by "the brushstrokes have gotten looser"?
SHARMA
There isn't the same plotting. Things occur over much longer periods of time, so there isn't that compression of time that's often attached to plot. I feel like I've gotten a greater ability to generate sympathy without plot. So I can say that, oh, you know, my family was like this—when we had guests over we would move the milk to the front of the fridge, the fridge's shelves, so the fridge would look more full than it actually was. People can feel, can imagine this world and be present in it and feel sympathy for this character. And then to move from that detail to some other thing—that sympathy moves, too, because we can sort of see what a world of deprivation it is. It makes sense that the person would then act to overcome that deprivation. And oftentimes that deprivation is an absence of love. And the character would become almost crazy to meet that need.
HUDSON
I don't think I've ever heard you talk about it like that. So you feel you have the confidence now just to say, Oh, here's the milk that we've moved to the front of the fridge, and now let me go note this other form of—
SHARMA
Yeah, deprivation or strangeness or alienation. I feel like I can do this now. Before I would've always felt this need to turn the engine on.
HUDSON
What does that mean?
SHARMA
Like, get a plot going. And everything, all the details, are going to be generated in service to that plot. And now—if you're willing to move across time, then the story becomes, How did these characters change over time?
HUDSON
Did you discover that while writing Family Life? Do you feel like that's a technique that you arrived at in the process?
SHARMA
To some extent, yeah. I think it was just because Family Life takes place over all these years, and also that there isn't a plot. It's a series of events, but there isn't causation. I was sort of learning how to do it there, whereas now I feel I can just do it.
HUDSON
Was it something you could articulate to yourself as you were learning, or was it just sort of intuition on the page?
SHARMA
Intuition—and also seeing that some things weren't working, and saying, Okay, why? What's another way of thinking about it? I thought about this series of nonevents and I saw I could create an arc from them—and that would substitute for plot.
HUDSON
Were there books or writers that you took cues from?
SHARMA
There were. I was looking to see how do you write without time, or without plot. And so I looked at all sorts of writers. I looked at all sorts of books. I looked at Housekeeping. I looked at Radetzky March. I looked at The Remembrance of Things Past, A House for Mr. Biswas. I did all those things. What's interesting is to try to write without plot but not to give away the end. Which is what Radetzky March does, or Biswas does. It's more difficult when you're writing about characters who aren't sympathetic—because to me, in Housekeeping, the characters are sympathetic, and my characters are not. If you're with an annoying character, you are always trying to get away from this person.
HUDSON
Is that entirely true, though? I feel there's a whole bunch of characters that are compelling to me in fiction and one reason they are is because I can relate to them or sort of connect with their emotional life, but then they do something that's beyond what I would do, and I say, Don't do that! Oh my God. But then I have to follow them through, because I still care. Do you think it's fair to your characters to say that they are unsympathetic?
SHARMA
Well I mean, the idea is to take unsympathetic characters and cause the reader to sympathize with them. So they're not unsympathetic, but they're not easily sympathizable.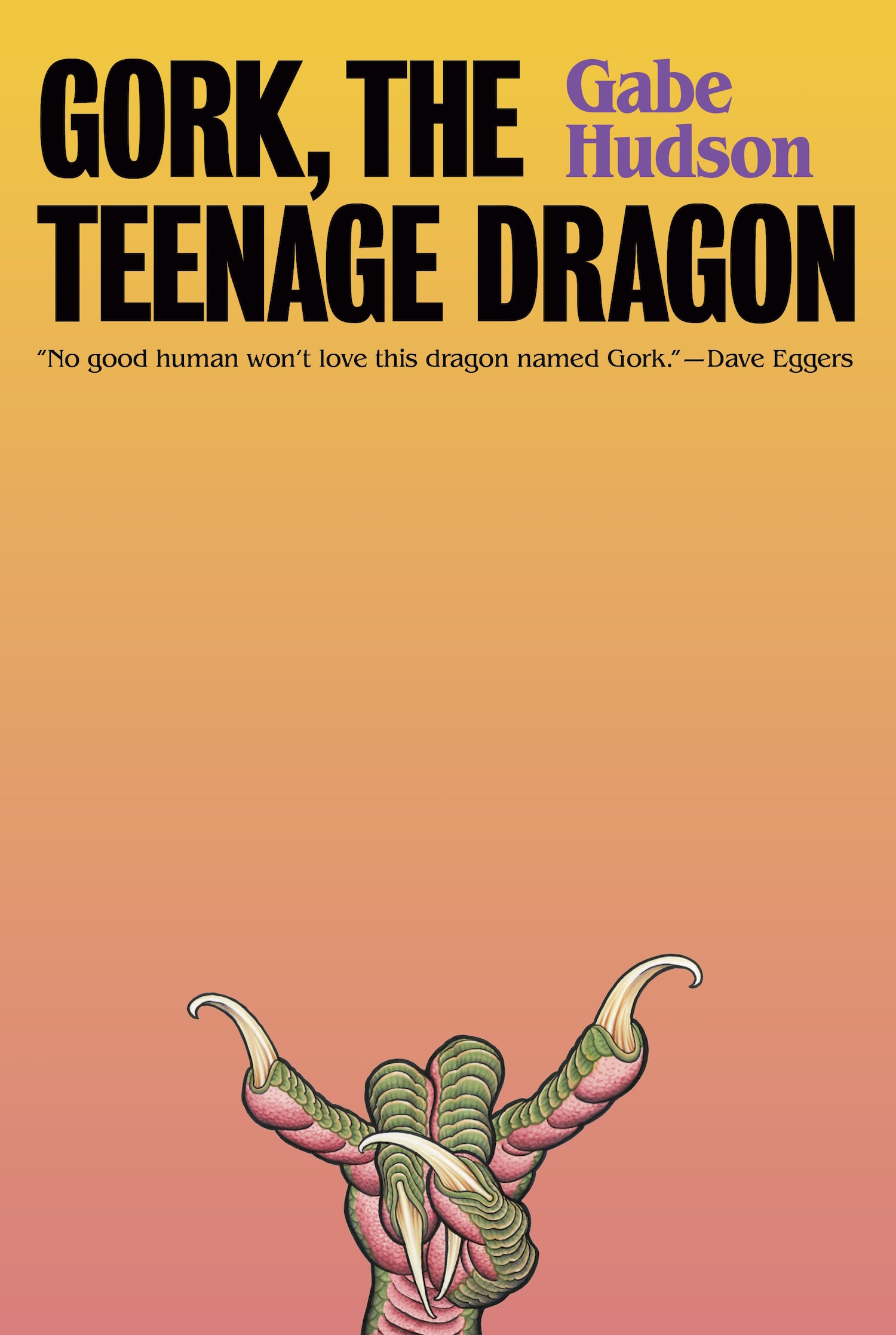 HUDSON
There's something very rigorous about you as a writer, and as a friend—a kind of A House for Mr. Biswas. You will write the thing that might make the reader feel a little bit uncomfortable. But the truth of the statement is sort of irrefutable. It has a certain moral force to it, and it can have humor in it, too. It's in line with the example you gave earlier of moving the milk to the front of the fridge. It's a kind of vulnerability.
SHARMA
I think it's just my own neuroses. My mind attacks itself. And it finds everything in the world to feel guilty about. I don't know how to live in the world without being unimpeachable, but of course you can't walk down the street without impeaching yourself in some way. And so that judgmentalness feeds into what these characters are doing. That's just a sort of survivor skill that I live with. After my brother's accident, after he became brain-damaged, I used to walk around my schoolyard crying, and I would talk to God. And I remember once God saying to me, Would you switch your place with Anup? My brother. And I said no. And I immediately thought, Oh, I'm bad because I'm not willing to do that. I'm not willing to sacrifice myself. I would think, I can't be trusted, I need to be watched. The fact that I would choose myself over somebody else made me—it's a survivor skill. It isn't the fact that I survived and the other person did not but the fact that I would choose to survive over this other person.
HUDSON
But I don't think that that would be unusual. Virtually all people would probably choose themselves. But there's a moral dimension to your concern about yourself. Am I bad? Do I need to be watched? I do feel you flow into your characters. Those questions inform their existence a great deal.
SHARMA
Yeah, the need to be good. The need to be deserving of love. And that sort of self-watching is a way they become alienated from themselves.
HUDSON
Does that need to be good have its origin in any particular religious dogma or cultural perception, or is it just innate to them as humans?
SHARMA
I certainly think that my mother—and the prayers that we did—made me feel guilty all the time. We were praying every day, all the time, for my brother. In Hinduism, so much of the power of prayer is attached to sacrifice, like what you're willing to sacrifice. So, my mother wouldn't—she stopped drinking tea as a sort of sacrifice. When we prayed, do you just kneel down or would you lie face down? You know, all these different ways that you abase yourself before God, almost to shame him. I remember when we brought my brother home from the hospital, reading to him. I would read to him for like an hour, and then I'd want to go watch TV. I would feel that my wanting to watch TV was evidence that I was not sacrificing enough. All of that is tied to the question of, How do you affect God? Do you affect God not because he loves you but because you're willing to sacrifice to him?
HUDSON
Right. That makes perfect sense.
SHARMA
Does religion feed into your book? It seems in some ways to have Christian ideas, Western, Judeo-Christian ideas.
HUDSON
Sure. I actually grew up in a home where there was not much religion at all. I've always felt kind of afloat. But I've always felt quite interested in religious notions and have done a bunch of reading and investigation. When I was living in Seoul, I was doing meditation, would go to some monasteries, that sort of thing. The questions that are important to a sixteen- or seventeen-year-old, they're still important to me. What are we doing here? What is the purpose of life? Is there a … whatever? I like to engage with them through the text, to have fun with them.
SHARMA
Some parts of your book feel very Buddhist. This idea that nothing is serious.
HUDSON
That makes sense to me. I hope that Gork feels things very seriously.
SHARMA
He feels very seriously, but he exists in a certain context. There are crazy things that occur in this book. Like, fights using tongues.
HUDSON
Tongue-fu.
SHARMA
Tongue-fu.
HUDSON
That's a dragon martial art on planet Blegwethia.
SHARMA
The whole concept is in some ways not serious. The consistency of its nonseriousness feels like a discipline. Do not allow all the normal constraints, the pulling and tugging, the way that fiction normally will pull you into mimetic reality. You resist it constantly. That feels very disciplined.
HUDSON
I think that's why I didn't write the Gulf War novel—I knew I had this other thing in me that I could do, this other thing which is hopefully reflected in Gork. I thought, Well, you really need to honor that special kind of crazy inside you. My editor, Edward Kastenmeier, would take me to these fancy lunches at Trattoria Dell'Arte. He would sit there and say, Okay, so I think Gork should be raised by machines, which would explain why he ends up becoming best friends with this cyborg dragon at his high school later. We applied a rigorous logic to this absurdity. And I'm so grateful. I'll never forget those experiences. His ideas were brilliant and really hard to put into place. I remember thinking, How the hell am I gonna do that? But then I would go home and wrestle with it for a month and the solution would emerge.
SHARMA
Do you have a sense as to what you're going to do next? Are you going to write more Gork things?
HUDSON
Well, his voice is very strong. I could write more. What I do know is that the next thing will, in tone, in texture, in the fictional world, be connected to Gork's fictional world. So it's like, okay, we've met the dragons on planet Blegwethia. What are some of the other planets in that universe? There's such rich material to draw from. How could I leave that alone? I don't think I could. It was really hard to construct all that and make it seem easy.
SHARMA
So once you're done with this world-building, all of this imagining, why not continue mining it?
HUDSON
That's my thinking. And it's a comfortable place for me to go to. I think my proudest moment—you were asking early on about when the publisher started to embrace the book. They showed me some sort of catalog page and it described the book, and then it said, Location: fictional planet Blegwethia. And I was so proud of that. I thought, That's just a thing I made up, but now it's printed and now all these people gotta read that, and it will become more and more real, hopefully.
Gabe Hudson is the author of Dear Mr. President. Hudson was named one of Granta's 20 Best Young American Novelists. His writing has appeared in The New Yorker, the New York Times Magazine, the Village Voice, McSweeney's, Black Book, and Granta. He lives in Brooklyn.
Akhil Sharma is the author of Family Life, a New York Times Best Book of the Year and the winner of the International DUBLIN Literary Award and the Folio Prize. His writing has appeared in The New Yorker, The Atlantic, Best American Short Stories, and O. Henry Award Stories. A native of Delhi, he lives in New York City and teaches English at Rutgers University–Newark.