Fonograf Editions brings poets to vinyl. To read Eileen Myles in print is, of course, to read a poet who's very much alive, whose aliveness seems to jump off the page. And yet to hear Myles reading their poems on vinyl—the static and silence between poems, between lines, their voice quickly swallowed by the studio walls—is a ghostly, lonely experience, like reading a trunk of old letters from the recently deceased. An ethereal dissonance lingers between the intimacy of the material and the distance of its creator.
"The name for it is really great: acousmatic sound," Myles told me. "The notion of sound taken away from the signifier, which was a new thing when we first started making sound recordings. I think we forget how radical it is to have human speech taken away from the human body."
We were discussing Aloha/irish trees, a collection of their poems, new and old, released last May by the vinyl-only poetry press Fonograf Editions—a nod, Myles said, to a musical tradition of bootleg recordings. In true iconoclastic fashion, they refused to edit the album, to submit it to the glossy production process that marks most professional recordings. In fact, they had already recorded the poems in a studio at the Jack Kerouac School of Disembodied Poetics before Fonograf approached them; they didn't know they were cutting an album at all. "It was like having your picture taken when you weren't posing," Myles says. Reading their poem "Sorry" on the first track, they trip on the line "let me hold your shoulders back so you look arrogant and beautiful"—restart, trip again, sigh, and mumble, "Fuck, this is so hard." They finish, but not well. "I think I'm just gonna read that one again." 
The recording captures everything: the mulligans, the false starts, the mispronunciations, the pages dropping to the floor, the sips of water. The last track on the album is nothing more than trees creaking in the wind, recorded on Myles's phone during an outing with friends in Ireland's Wicklow Mountains. "I'm gonna catch up," Myles says, just before the player stops. "I have to pee." In a word, it's sloppy—with purpose.
"Every time I heard a poet whose work I liked, I would be deeply disappointed and appalled by their voice," Myles said, referring to their limited exposure to spoken-word records. "Gertrude Stein would sound like Margaret Rutherford in Groucho Marx movies. It was always about class. Everything you hated about poetry would be there in those recordings. The caste of poetry being firmly defended by shaky, tremulous, high-toned voices."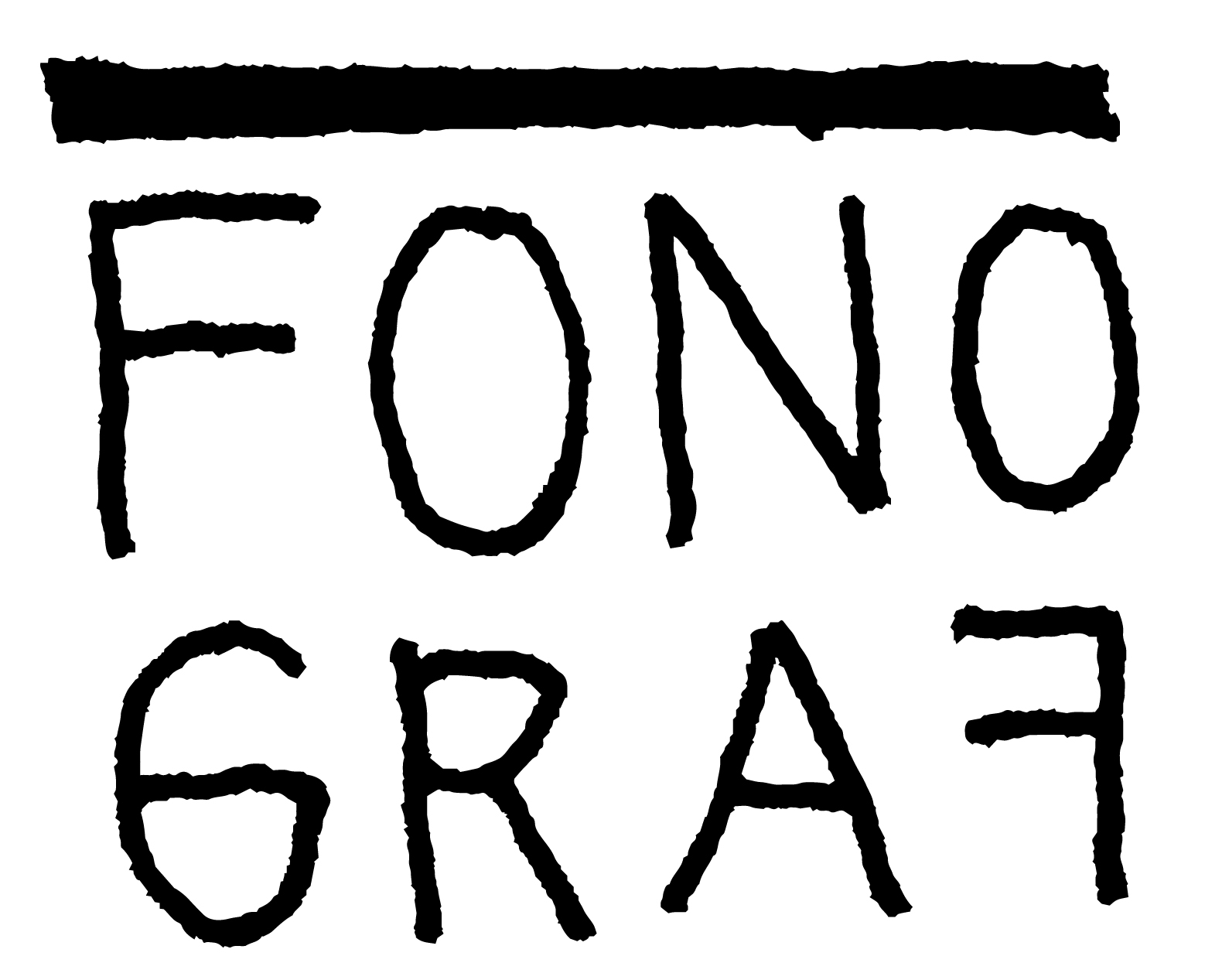 *
Ironically, those same tremulous voices inspired the launch of Fonograf Editions. It was founded by the poet Jeff Alessandrelli, who, having graduated from the University of Nebraska-Lincoln with his Ph.D. in 2013, planned to move back to Portland, where he'd completed his M.A. years before. He began the laborious task of packing up the hundreds of vinyl records he'd accrued since he first began collecting as a sophomore in high school. His library included a raft of albums from Caedmon Records, the first label to publish spoken word with an album by T. S. Eliot in 1952. Today, Caedmon is considered the seed of the audiobook industry. Alessandrelli's collection included recordings by Eliot, Gertrude Stein, Wallace Stevens, Marianne Moore, and Robert Frost, among others. Caedmon continues to publish spoken word as an audio imprint of HarperCollins, but its vinyl days are long gone. Which meant that Alessandrelli, who freely admits fetishizing the physical object—"it's not really the sound as much as the sensation of putting it on"—saw an opening.
As he drove to Portland, he couldn't ditch the idea. When he'd settled in, he bounced the idea off his friends, among them the poet Zachary Schomburg, a fellow Nebraska alumnus now running Octopus Books, a small Portland-based poetry press. They'd all had similar ideas in the past, they told him, but never the time, and certainly not the cash. Alessandrelli didn't have the cash, either—until his grandmother passed away, leaving him a nest egg just plush enough to kick-start Fonograf Editions and pick up where Caedmon left off. Weary to embark on the venture alone—though it has since become effectively a solo project—he launched the press in 2015 as a tentacle of Octopus Books.
"It's not a moneymaker, no," he told me of Fonograf. "It's a niche product for what's already a niche art form: poetry." Alessandrelli regards the label as "an act of community." He and his friends sat around the Cardinal Club and other bars, brainstorming how it all might work, scratching out a list of poets they'd love to record: Dorothea Lasky, Rae Armantrout, John Ashbery … and Myles, whom Alessandrelli admired so much he'd previously published a poem titled "Understanding Eileen Myles," stood at the very top of the list. In March 2015, he got in touch with Myles, who, despite having never considered recording an album, signed on immediately. How would they avoid propagating the tremulous tones of the poetry caste? By not changing a thing.
"I think my whole poetry life and my whole reading career is that, is creating a space in poetry for a comfortable apprehension of the human speaking voice, you know?" Myles said. "Which is multiclass and multiracial and multigender. So I've been there a long time." There's something more personal about Aloha/irish trees, as if they're reading just for you, or maybe for themself. It's more intimate than a live reading or a live recording—something more akin to eavesdropping.
Reading the poem "Basic August," for example, originally published in their 1991 collection, Not Me, one is thrust forward by the brief lines and breathless stanzas. The form mimics hazy memories of summer:
While the ponytail
drips down my back &
I pull on the black
shirt that's wet from
the pool, but so
what, it's August and
the six birds in
New York sing back.
There's a psychedelic, spasmodic quality to the verse—upon finishing, you feel as if you've floated through someone's dream. Listening to Myles read the same poem, that quality is replaced by a ghostly intimacy as they emphasize certain words (usually the expletives) and play up the poem's comical elements. At the same time, Myles's refusal to edit the recording scars the poem itself in obvious ways. Their vocal hiccups interrupt the flow and, in turn, the impact of certain lines and images.
"These recordings force you to listen to these poets' work on a long-player format in a certain amount of time," Alessandrelli said. "If you choose to, you can really get a lot out of that. You can really hear them work, hear the way they're enacting meaning in their poems from track to track."
But to judge one medium against the other may be to miss the point. Neither the poets nor the label expect these recordings to compete with poems in print. The intrinsic value of this medium isn't necessarily literary or even artistic, though it's not devoid of either quality. It's more an act of preservation: just as Caedmon did before it, Fonograf Editions captures the voices of poets, offering a cross section of their work and their personalities.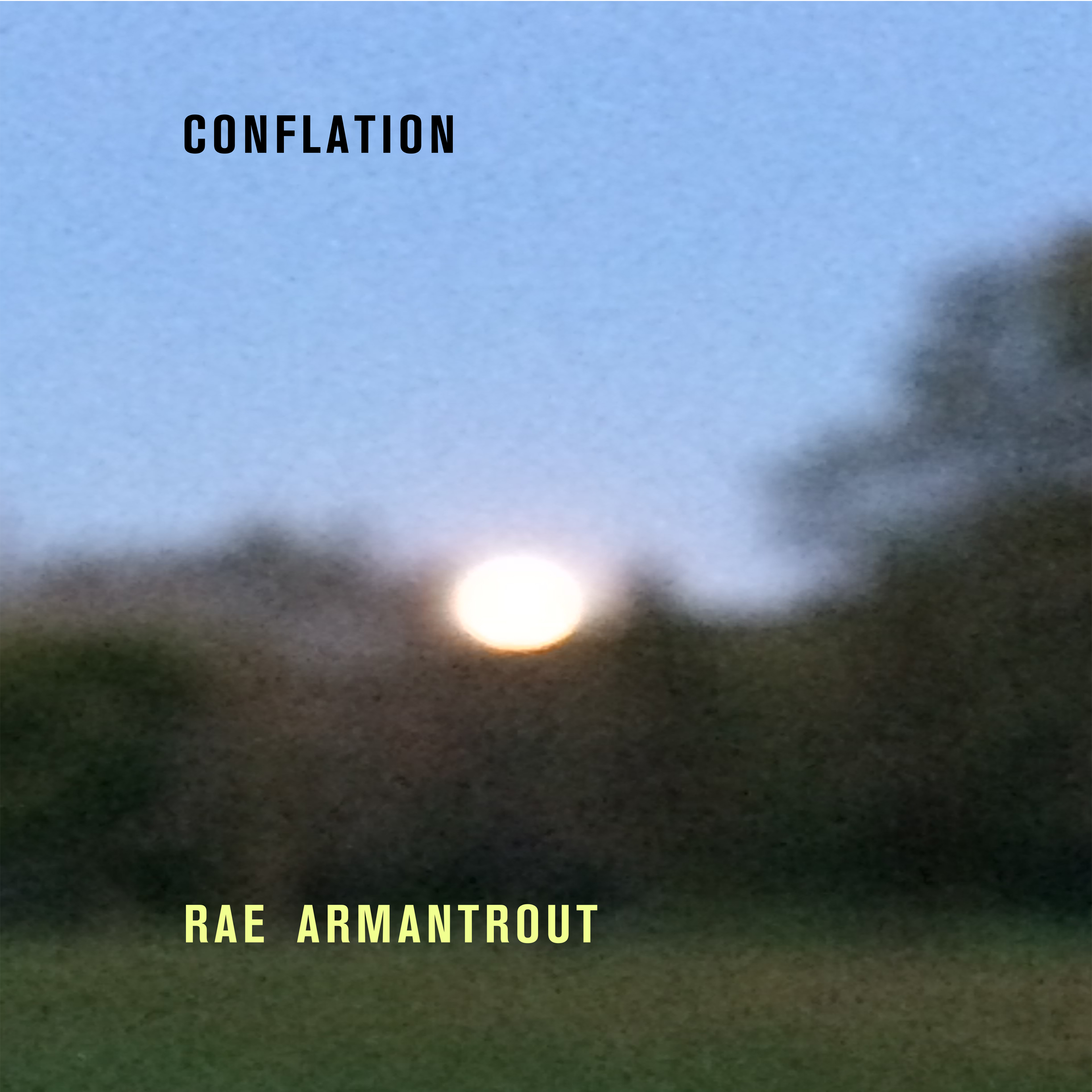 Since the label launched with Myles's album in May 2016, they've worked further down that original barroom list. Last December, it released Rae Armantrout's Conflation; soon it will press albums by Alice Notley and Harmony Holiday. Armantrout's album is more polished than Myles's, more composed. The general package adheres more closely to the experience of reading her work. In fact, some of her poems, such as "Scumble," truly benefit from the aural medium: they revel in the sound of words. "What if I were turned on by seemingly innocent words such as / 'scumble,' 'pinky,' / or 'extrapolate?' " she writes. The listener is gifted those words, gifted the experience of Armantrout pronouncing clearly each one.
"The sonic element in poetry is important to me. When I'm composing, I read aloud to myself. The music of the language is important to me," she says. "But I want that music to be available to someone who is reading silently, too. I think if you're attuned to poetry you can even hear it when you're reading it. The sonic elements of poetry … are part of the pleasure."
Holiday, who is younger than Myles and Armantrout, and whose father, Jimmy, was an R & B singer-songwriter, is taking a much different approach to her album, working instead in the tradition of Amiri Baraka and Langston Hughes and the many other poets she's been collecting in her own archive of jazz poetry. To circumnavigate a full backing band, which she couldn't quite pull together, she's texturing the album with a multitude of samples, from Mingus outtakes to her father's work to a conversation with Dick Gregory about Miles Ahead, the 2015 Miles Davis biopic directed by and starring Don Cheadle.
"I just didn't want to make something that was flat," she says. "If you're going to spend money to put something on a record, it should be something you can't come hear me read in that same way."
As for Alessandrelli, he's not concerned, sonically speaking, with an overall Fonograf aesthetic, though the albums are professionally designed by the Seattle poet and book designer Drew Scott Swenhaugen. Instead, he wants to produce the albums these poets want to make. If there's any unifying factor at all, he says, it's a selfish one: "These are poets whose words I like hearing in my head when I read."
"When you look at Caedmon Records, you see all these people, and you're like, Damn! They have a recording of Dylan Thomas reading Do Not Go Gentle into That Good Night. So I guess that is a subconscious goal: to put out these albums and hope that down the line, somebody forty years from now will say, Gosh, I didn't know there was a full album of Rae Armantrout reading, or Eileen Myles or Harmony Holiday. For some people it might be hipster bullshit. For other people, hopefully, just like Caedmon made a difference to me, this might have some type of credence."
Carson Vaughan is a freelance writer from Nebraska whose work has appeared in The New Yorker, the New York Times, Slate, Smithsonian, and Travel + Leisure.