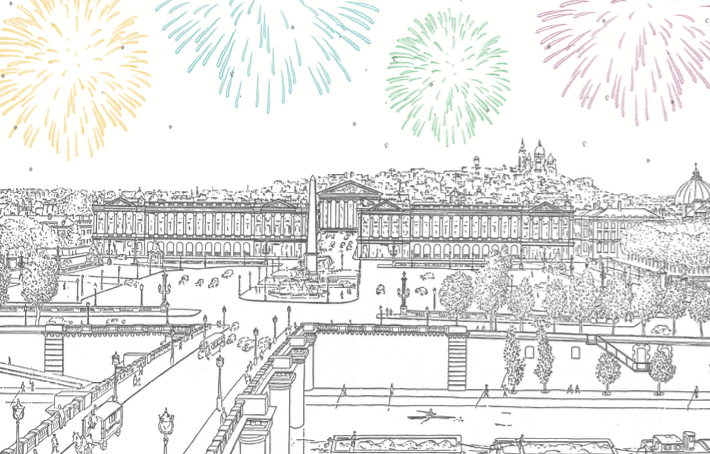 The Paris Review's Spring Revel is coming up—tickets are available here—and our board has chosen the winners of two annual prizes for outstanding contributions to the magazine. It's with great pleasure that we announce our 2017 honorees, Alexia Arthurs and Vanessa Davis. 
The Plimpton Prize for Fiction is a $10,000 award given to a new voice from our last four issues. Named after our longtime editor George Plimpton, it commemorates his zeal for discovering new writers. This year's Plimpton Prize will be presented by Yiyun Li (herself a former Plimpton Prize winner) to Alexia Arthurs, for her story "Bad Behavior," from our Summer 2016 issue. "Bad Behavior" follows Stacy, the troublesome teenage daughter of Jamaican immigrants living in Brooklyn, as she's sent to live with her grandmother in Jamaica. When we interviewed her about the story, Arthurs said, "I wondered what an immigrant mother sacrifices when she raises her children in America—so many of her energies are directed toward survival and providing … I am interested in the anxieties of Jamaicans—immigration, race, colonialism, tourism, sexuality, and class—and I hope that my fiction can appeal to readers in a vital way."
The Terry Southern Prize is a $5,000 award honoring "humor, wit, and sprezzatura" in work from either The Paris Review or the Daily. It's named for Terry Southern, a satirical novelist and pioneering New Journalist perhaps best known as the screenwriter behind Dr. Strangelove and Easy Rider. Southern was a driving force behind the early Paris Review, as is amply demonstrated in his correspondence. This year's Southern Prize will be presented by the filmmaker Todd Solondz to Vanessa Davis for her series "Summer Hours," a comic in eight parts that began last June on the Daily.
Recent winners of the Plimpton Prize include David Szalay, Wells Tower, Ottessa Moshfegh, and Emma Cline; Chris Bachelder, Elif Batuman, Mark Leyner, and Ben Lerner have received the Southern Prize. The Review began awarding prizes to its contributors in 1956. Here's a full list of past winners, including Philip Roth, David Foster Wallace, Christina Stead, Denis Johnson, and Annie Proulx.
Congratulations to Alexia and Vanessa from all of us at the Review. We look forward to seeing you at this year's Revel, on April 4, at Cipriani 42nd Street; that night, we'll also honor Richard Howard with our Hadada Award for lifetime achievement.