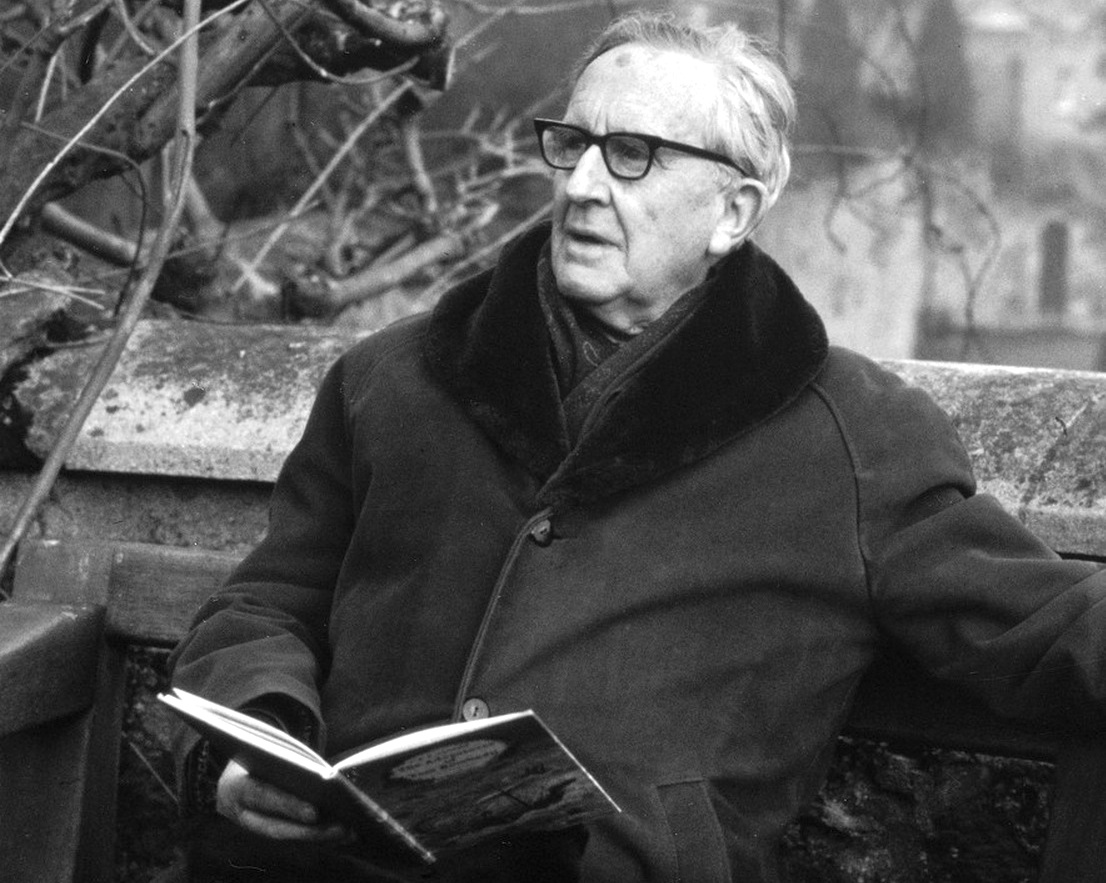 One of the many treasures preserved in the British Library's audio archive is this vintage lesson in "English Conversation." As a document of instruction, it's interesting enough. But it also bears the distinction of being an early recording of J. R. R. Tolkien. 
Of course, Tolkien would go on to international fame and fortune for his fiction, all of which was informed by his fascination with language and history. But in 1929, he was known as a respected professor and lecturer, making a little extra money as a contributor to the Linguaphone Conversational Course, a series issued on seventy-eights by the Linguaphone Institute of London. 
On these recordings, the thirty-eight-year-old Tolkien (who worked on them with fellow professor James A. Lloyd) not only provides introductions, but plays one of the "roles" in the sample conversations. Now, the "wireless" might not exactly provide a scintillating sample conversation—to mention one's interest in early radio technology today would, indeed, bring most social encounters to a grinding halt—but as played digitally, in 2016, it's a source of both postmodern and historical interest. 
Sadie Stein is contributing editor of The Paris Review, and the Daily's correspondent.