We're thrilled to announce a new chapter for The Paris Review's subscribers—an exciting opportunity to meet your fellow readers, enhance your writing skills, and relax in the sun while you support your favorite literary magazine. This August, join us aboard the SS Plimpton for four days of fun, food, and fiction as we set sail for scenic Rehoboth Beach, Delaware! For only $375*, you can make memories and friendships you'll treasure for the rest of your life.
Want to learn more? Read on! 
---
August 12–15, 2016
---
The Ship
The SS Plimpton is a Concordia-class ocean liner fully equipped with the latest amenities, including decks, verandas, pools, restaurants, spas, and salons where Old World comfort meets modern styling. Each of our three-hundred-square-foot staterooms, custom designed by Strick&Williams, features a specially curated set of Bantam and Penguin vintage editions, as well as television and full showers.
At the heart of the Plimpton, create your own special moment in our Hadada fountain. Inspired by the beloved Paris Review mascot, an eagle in a hat with a pen, the fountain was voted one the Top Ten Romantic Luxury Cruise Fountains by cruisereviews.net. It symbolizes the Review's more than sixty years of exploring the far corners of the world—and the mind.
"Decadent" Midnight Buffet
Leave your cookware at home! Our expansive gourmet buffet, open nightly till one forty-five A.M., will cater to your every whim with French, New American, Italian, Chinese, Japanese, Indian, Mexican, Tex-Mex, and traditional specialties. We offer a full bar for your convenience. Have a peanut allergy? Don't worry. Our experienced chefs will be more than able to accommodate your needs.
Mark Twain Casino and Smoking Lounge
Feeling lucky? Then head below deck to our game room, generously appointed with card tables. Prefer to play alone? Try one of our four video-poker outlets. For guests over eighteen, a variety of deluxe tobacco products are available for purchase.
Harry "Cruise" Memorial Gym
Too much workshopping got you down? Blow off some steam in our recently renovated workout facilities!
Richly stocked with the latest galleys chosen for you by today's most prestigious publishing houses, our library also includes back issues of the Review from the eighties, nineties, and other decades. Guests are welcome to take our books elsewhere on the ship.
Passengers who pass a quick background check are invited to join us on the Hunter S. Thompson Skeet-Shooting Deck. Already an expert marksman? Up the ante by visiting the shooting gallery's full service bar, where our mixologists have dreamed up the Gonzo, an exclusive luxury sno-ball drink featuring three varieties of rum and Wild Turkey® 101. (Available only during shooting hours.)
Nostalgie de la Boue™ Mud Mask Treatment
For the ultimate in tranquility, stop by our luxurious day spa, where trained masseurs and our house dermatologist are at the ready. Sink into our whirlpool tub and let your imagination go wild! 
A stylish hang zone designed exclusively for teens aged thirteen to seventeen, our Teen Loft takes its inspiration from Norman Mailer's famed Brooklyn penthouse, complete with rope ladders and cat walks. It boasts a wide array of videos, karaoke, a big-screen TV, and a state-of-the-art sound-and-light system. Teen club nights and activities are offered until eleven P.M.
Thar she blows! Our Crow's Nest offers stunning 360-degree views.
---

"This is a supposedly fun thing you'll definitely do again!"
—New York Times Bestselling Author Alvin Costigs
"If the Iowa Writers' Workshop weren't landlocked, it might feel something like this: a capacious, life-changing experience on the high seas, filled with creative, like-minded individuals."
—Dave Carluccio, Paris Review subscriber, Chanhassen, MN
---
The Workshops
Looking for your muse? With an all-star, live-in faculty featuring world-famous living authors and editors, the SS Plimpton offers an unrivaled chance to grow as a writer and a thinker. At our in-depth seminars, you'll discuss your craft and career with the brightest lights in today's literary landscape. Including:
A Vroom of One's Own: Keeping It Fierce After Forty 
To the Nth Degree: Choosing the Right M.F.A/Ph.D. for You
It's Not You, It's Me: Queering the Second-Person Voice
If I May Be So Bold: The Writer-Agent-Editor Ménage à Trois
No Longer the Norm: New Horizons for the Straight White Male
Working on a novel? Our writer hosts are here to help. For an additional one-time tax-deductible donation starting as low as $1.75 per page, we provide printing services and professional-level customized typesetting that will give your manuscript that "wow" factor.
---
The Faculty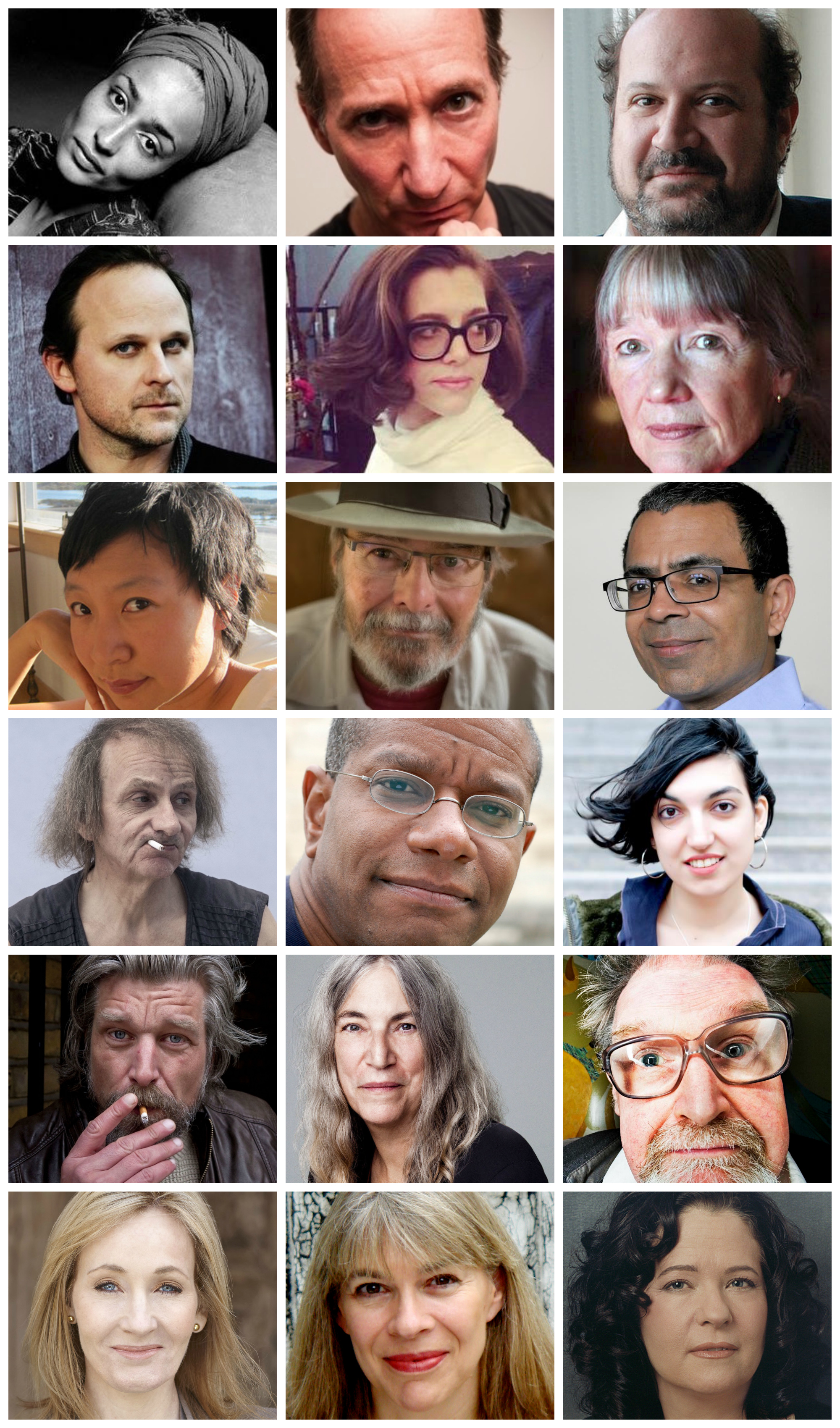 ---
The Accommodations 
*plus a $60 application fee and processing fees.