Catching up with Jack Garfein.
Jack Garfein was telling me a story about Henry Miller.
"I would visit Henry every weekend during the seventies at his house in Pacific Palisades," he said. "One Sunday when I walked in, Henry was holding a book and shouting, 'Stupid Honore! Stupid, stupid Honore!' He meant Honore Balzac. 'Listen to what he writes here: "I never had a happy day in my life." Nonsense! I want to say to him, So, Honore, you never glimpsed a half-dressed woman through a window? You never saw the thighs of a woman?'" 
The anecdote is vintage Garfein: casually titillating, told with the air of a practiced raconteur. Not for nothing did Miller call Garfein "one of the most stimulating men I have ever known." He has hundreds of stories like this, all drawing from the star-studded cast of his life. In his eighty-five years, Garfein has befriended, among others, Steve McQueen, James Dean, Marilyn Monroe, Samuel Beckett, Elizabeth Taylor, Richard Burton, Elaine Stritch, Laurence Olivier, Vaclav Havel, Paul Newman, Aaron Copland, Marcel Marceau, two Millers—Henry, of course, and Arthur, too—plus one Max Jacobson, the so-called "Doctor Feelgood" who gave recreational B-12 injections to President Kennedy in the White House.
On the threshold of Garfein's eighty-fifth birthday, I met with him in his Upper West Side apartment to listen to his stories. Though his red hair has long since gone white and his posture is ever more stooped, Garfein's spry, wisecracking presence nevertheless belies his diminutive size.
I'd first met him in a theater in Paris, where his superb production of the Kafka story "Report to the Academy" was being presented. Soon I was telling him what everyone does, once they've heard his Zelig-like life story: that someone ought to make a movie about him. Now we can all rest easy, because a documentary about the man is currently in preproduction.
Born in Czechoslovakia in 1930 to a well-off Jewish family, Garfein fled the Nazis with his mother and sister but was caught in Hungary when he was thirteen and sent to the first of eleven death camps he would endure. None of his immediate family survived. At Auschwitz he encountered—and, thanks to some quick thinking as well as the kind intercession of a stranger, narrowly avoided being examined by—Dr. Mengele. When he wasn't being marched from camp to camp, he was forced to bury corpses and lay railroad track.
Liberated from Bergen-Belsen by the British, Garfein, fourteen years old and weighing just forty-eight pounds, was brought to Sweden and then, in 1946, to New York City, where life, one would imagine, could only get better. At the time Garfein spoke six words in English—"British soldiers good. White bread, please"—but with his heart set on becoming an actor, he learned fast, and won a two-year scholarship to the Dramatic Workshop, taught by the revered German director Erwin Piscator.
But there was a snag: Piscator saw him as a director, not an actor. "I was horrified," Garfein told me. "To me, at age seventeen, directors were just people who weren't good enough to act." Though reluctant at first, Garfein heeded Piscator's advice, and soon after, at Lee Strasberg's Actors Studio, he got to know Elia Kazan, who became something of a mentor to the young man when he began to direct plays on Broadway. His debut was End as a Man, but the one he likes to talk about is The Girls of Summer—it bombed, true, but it led to a memorable encounter.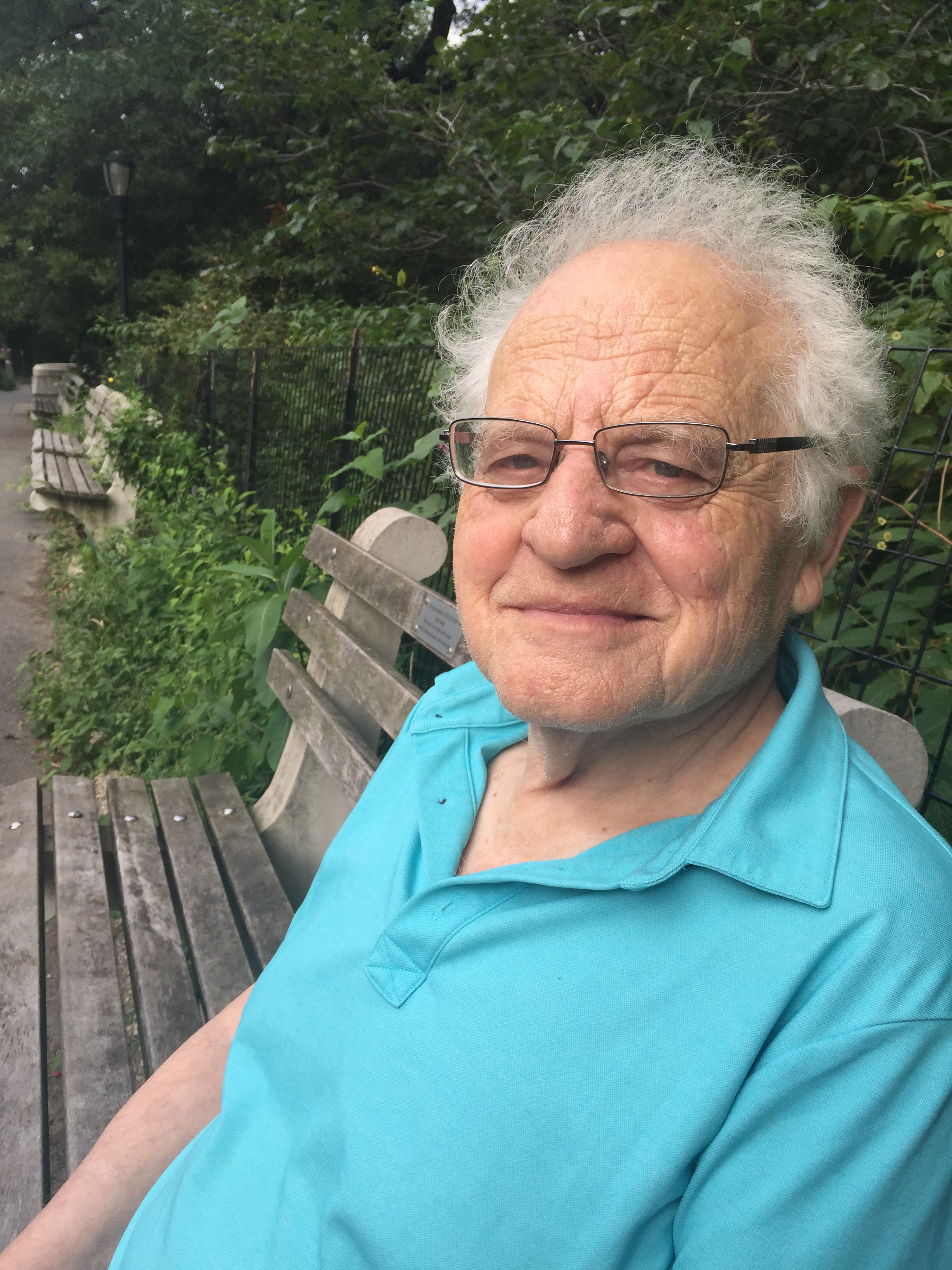 "I was walking through Times Square," Garfein explained, "when I bumped into a man I knew at Bergen-Belsen, another prisoner, Alexander Brunewasser. He said, 'I went to see your play, Jack—how do you feel?' I said, glumly, 'Alex, I have a flop on Broadway.' He said, 'Wow, a Broadway flop—congratulations, Jack!' I said, "Why congratulations?" And he said, 'Don't you remember 1945?' Alex saw the triumph in my having come all the way from Bergen-Belsen to directing a play on Broadway. Never mind that it was a flop—it was Broadway!"
True enough, but Garfein had even bigger things in mind—from there, he moved into the world of film. Thanks to Kazan's support, the twenty-seven-year-old was hired to helm his first feature in 1957. The Strange One, which starred Ben Gazzara as a sadistic cadet in a Southern military academy, was based on a play that Garfein had developed with Gazzara and other friends, like James Dean, at the Actors Studio. Morrissey, of all people, cited The Strange One in his recently published Autobiography as having been a key influence in his youth.
Garfein's equally bleak next film, Something Wild (1961), featured a score by Aaron Copland and Jack's wife Carroll Baker in the lead role of a rape victim. Unfortunately, Garfein's second film turned out to be his last. Following titanic struggles with the producer Sam Spiegel and the Columbia studio head Harry Cohn—they'd demanded less screen visibility of African-American actors in The Strange One to avoid censorship in the South but Garfein had refused—the director found himself the target of an informal "country club blacklist."
"Okay," he told The New York Times, "I had some degree of arrogance. I've been bullied by bigger people than them."
A difficult divorce with Baker, after thirteen years of marriage and two children, knocked Garfein for a further loop. "Fate has always been unkind to Jack Garfein," Henry Miller once said, "but providence has always come to his rescue." And sure enough, he was soon on his feet again, working with Paul Newman to create Actors Studio West in Los Angeles in 1967. He returned to stage direction, moved back to New York City to help start the Harold Clurman and Samuel Beckett Theaters, and finally moved to Paris in 1986. He'd gone there to direct an Athol Fugard play but decided to stay, remarrying, having two more children, and becoming an award-winning acting teacher. Among the star pupils of "Le Studio Jack Garfein": Laeticia Casta and Irene Jacob.
Today, Garfein remains hard at work, commuting regularly between Paris and Manhattan. Garfein's memoir-cum-manual Life and Acting: Techniques for the Actor (2010) draws on his half-century of aesthetic experience, while a documentary, A Journey Back (1985), describes his time at Auschwitz. But all of this is prologue, in a way. The best way to learn about Garfein is from the man himself. Below are three of the stories he told me: about James Dean, Marilyn Monroe, and Samuel Beckett.
James Dean
Like Jimmy, I lost loving parents. We'd both lost, we'd both had difficult lives to overcome, we were both alone. This was a basis of our close connection. We never discussed losing our parents directly—I never gave anyone a chance to discuss what I had lost in the war—but the feelings were there, and I think Jimmy admired me because he knew that I'd had to deal with something as a kid even more difficult and bizarre than what he'd had to deal with. I don't think he could find anyone else he had that kind of connection with.
I was there when Jimmy met Kazan, who went on to direct him in Jimmy's first film, East of Eden. Jimmy, Ben Gazzara, some other Actors Studio folks, and I were at the empty Studio in Manhattan at night to rehearse plays because we all had day jobs. This was on the seventh floor of a walk-up building in the 50s. One time around 11:30 p.m. we heard footsteps coming up the stairs. We were all frightened, so Jimmy took a chair as a weapon, Gazzara and I grabbed other chairs, and we all braced ourselves for a fight as the door opened.
It was Kazan. None of us knew him yet, but of course we knew of him. He said, "I was passing on the street and noticed the lights up here were still on. What are you guys doing at this hour?" So I introduced myself and the other actors and explained why we had to work at night.
Kazan said, "If you guys walk up seven flights of stairs after working all day just to rehearse a play, then I can only predict that all of you are going to make important contributions to the theater."
Jimmy and I came to love Kazan, but he also warned me once, "Don't get close to me—I hurt people." Kazan would make people think he liked them, think he was crazy about them, but this was only for the sake of his directing. When they were shooting East of Eden, Jimmy would ask Kazan to eat with him, or ride on his motorbike, and every time Kazan would do it. One night Jack Warner even called Kazan to say, "The kid doesn't want to leave the set! It's night, we have to close the studio—do something!" So Kazan went to stay on the set with Jimmy, who was doing this as an acting exercise, not to be difficult. After the shoot was finished, though, everything changed. Jimmy would go by the studio and say to Kazan, "Come on, get on the back of my bike," and Kazan would say, "I'm sorry, the movie is over. That's it." Jimmy was devastated. To him, Kazan had been like a father.
One aspect of Jimmy's character I wasn't too crazy about was his self-destructiveness. I always made Jimmy promise me not to race cars. He was crazy about racing. The day he died, I visited Jimmy to discuss our plans—we were going to do a production of The Possessed, Camus's adaptation of the Dostoevsky novel, and we were going to meet in New York. Jimmy said, "But I have to go to this racetrack first."
I said, "You're not racing, okay?"
He assured me he wouldn't—he said he was just going to observe the race at the track. So I left and for some reason later that day I had to go to the Chateau Marmont in West Hollywood, where I saw a group of people standing around a sports car. I walked up and said, "What's happening?"
They said, "This is James Dean's car—he's inside the hotel."
Well, I stood there waiting for him, and when he came out he saw me and turned around as if he's leaving. I said, "What the fuck is this, Jimmy?"
He said, "Jack, I'm not racing! I told you, I'm just driving the car to the racetrack. Do you understand that? Please!"
So I hugged him, he got in the car, he drove off, and I went to the studio to watch rushes from Giant with my wife. Elizabeth Taylor, George Stevens, and his staff were there, too. After a while, the door to the screening room opens, a man walks in, and suddenly Elizabeth cries out, "Oh my God!" I don't know how she sensed it, how she knew. The man said, "Jimmy Dean just got killed in a car wreck on the highway."
Marilyn Monroe
We first met in New York. Marilyn phoned me and said, "Strasberg says you have great taste in women's clothes. Will you please go shopping with me?" She was in between her marriages to Joe DiMaggio and Arthur Miller. So we went to a shop on Madison where I knew they sold interesting clothes. She asked me to come into the changing room to zip up each dress she was trying on and give her my opinion. You can imagine, I had to act very cool about it!
The last time I saw her was about two years before her death, in LA. I went to a restaurant and she was there with her secretary, Pat. When I saw her, I said, "Marilyn, you're here with Pat? No date?"
"You know," she said, "when I was trying on clothes in that shop on Madison Avenue all those years ago, you said something to me, and later, when I had real problems in my marriage with Arthur, I kept thinking about that thing you said. Do you remember what it was?" Of course I didn't remember—I was a man in a changing room with a half-undressed Marilyn Monroe! But I told her I did.
"You're lying," she said. "I can tell from looking at you that you don't remember." I kept insisting that I did. And finally she said, "Well, all I can tell you is that it was very important, what you told me." To this day, I wish I could remember what I'd said.
Samuel Beckett
When I moved to Paris, I met Beckett through a mutual friend, the director Alan Schneider. Sam had seen and liked my second film; we got along very well, became close. He was very sharp about people. When you were in Sam's presence, you felt you couldn't lie or say anything superficial or stupid. The way he looked at you, you sensed that he could see what was going on inside you. For example, one guy came to see him about acquiring the rights to a play, and afterward Beckett shook his head and said to me, "He's a liar, Jack."
Sam told me a story once. When he was a young man in Paris before the war, he was walking down a street one day when this stranger came up to him out of nowhere and stabbed him. Beckett fell to the sidewalk, unconscious. Because he sometimes didn't wear socks, the people who went by thought he was just a drunk bum, and so they didn't try to help him. Finally, this young woman stopped there and realized what had happened and called for an ambulance. She even went with him to the hospital. This is the woman he eventually married.
Anyway, I asked Sam, "Why did the guy stab you?" and he said, "Well, they caught him, and I went to see him in jail to ask him that very question, why he'd stabbed someone he didn't know. And the guy simply said, 'I don't know. You were there.'"
It's like a Beckett play, isn't it?
Sam was living in Paris when the Nazis invaded. He could have escaped the country, escaped to Ireland, but he chose to stay and join the underground to fight the Germans. He explained this to me by saying, "I stayed to fight because my neighbors were forced to wear yellow stars." Notice he didn't say "Jews." He said, "my neighbors."
"That's extraordinary," I told him.
But he just shrugged his shoulders and said, "Come on, Jack—Boy Scout stuff."
Sam and I both loved Schubert's lieder. In his favorite cafe one day, when he could sense my confidence was down, he suddenly began to sing Schubert's "An Die Musik." He and James Joyce both had beautiful voices—they could have been professional singers. And while Beckett was singing, I said to myself, Jack, you've got no fucking problems. Here's the greatest playwright of the twentieth century, one of the greatest of all time, singing Schubert to you! The words were meaningful, too:
You, lovely art, in how many gray hours, when life's mad tumult wraps around me, have you kindled my heart to warm love, have you transported me to a better world? … You, lovely art, I thank you for it! You, holy Art, I thank you!
In his own way, Beckett was saying to me, "Go back to work." And I did.
Gary Lippman is a lapsed lawyer and former Fodor's travel writer. His play Paradox Lust appeared off-Broadway, his fiction has appeared in Open City, and his heart is in the Highlands.