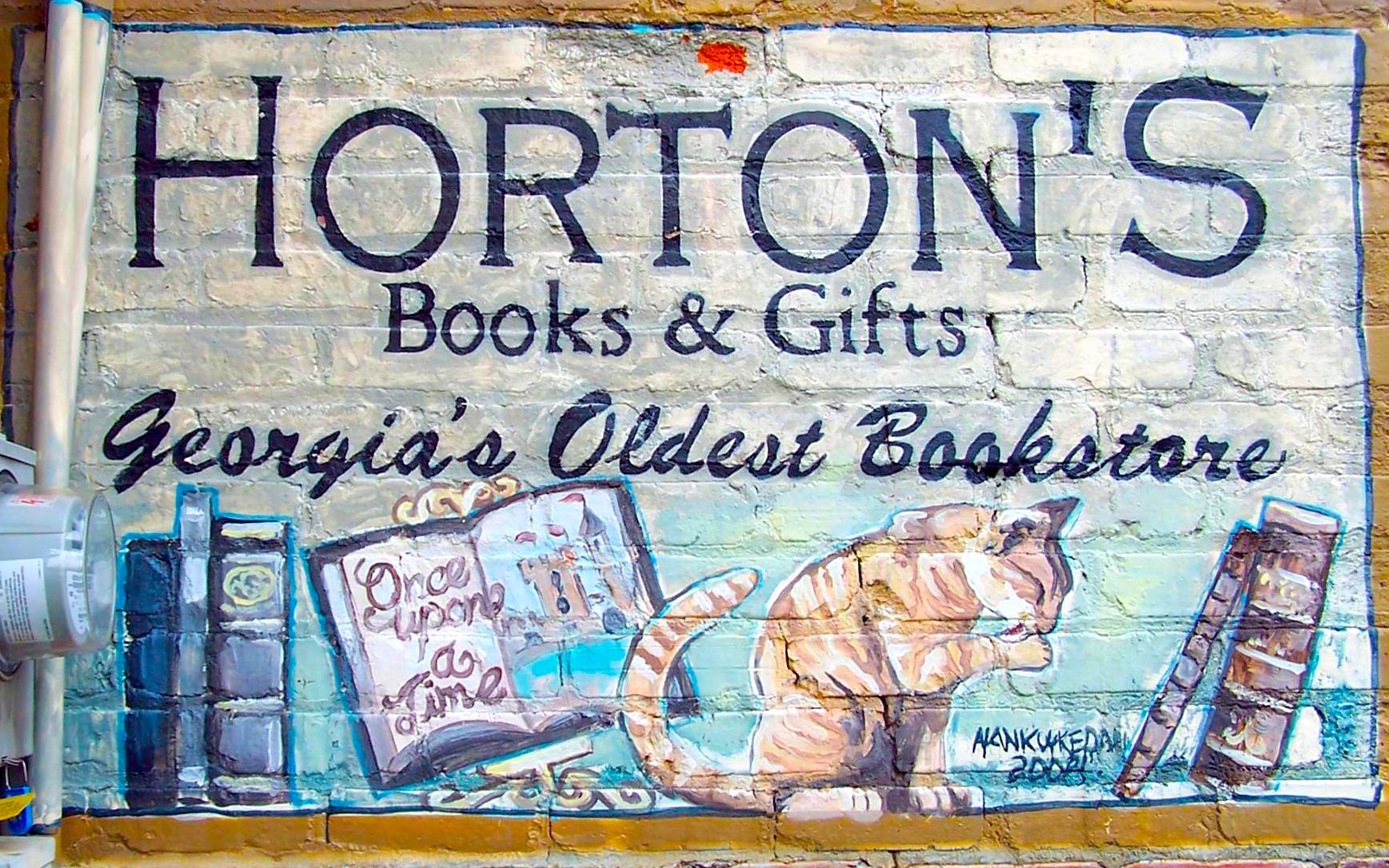 At the start of the new year, Georgia's oldest bookstore turned 125. Horton's Books and Gifts is in Carrollton, west of Atlanta. Its founder, N. A. Horton, was an undertaker who, in 1891, decided to sell schoolbooks in his other business—which is to say, inside a funeral parlor. Although the store moved several times in its early days, it's returned a long while ago to that original location—and, yes, it's said to be haunted. 
In the course of its long history, Horton's has sold menswear, bridal apparel, and china, and while the mortuary component is defunct (or at least not well advertised), the store still has plenty of irons in the fire. Today, it sells notions and new books; it sources old books and offers book repair; it makes stationary; it notarizes. As one might hope, there's a café and three on-site cats. 
The bookstore has had only five owners in its history; the current proprietor, Dorothy Pittman, has been there nineteen years. Until 2000, Pittman had thought the store was only one of Georgia's oldest; when the American Bookstore Association notified her, she was under the impression Horton's had been founded in 1892. Microfiche at the University of Georgia confirmed their historic status. For its quasquicentennial, they'll sell books for $18.91. There is talk—serious talk—of a 12.5k run in March. If you'd rather celebrate with considerably less physical effort, Horton's has an online store.
In case you were wondering, by the way, the nation's oldest bookstore is Moravian Books, in Bethlehem, Pennsylvania. The world record-holder, meanwhile, is probably Lisbon's Bertrand, at 250-plus years. This is the sort of case in which it's futile for America to compete with the Old World—but I hope we can claim the honor of having far more funeral parlor/bookstore hybrids.
Sadie Stein is contributing editor of The Paris Review, and the Daily's correspondent.