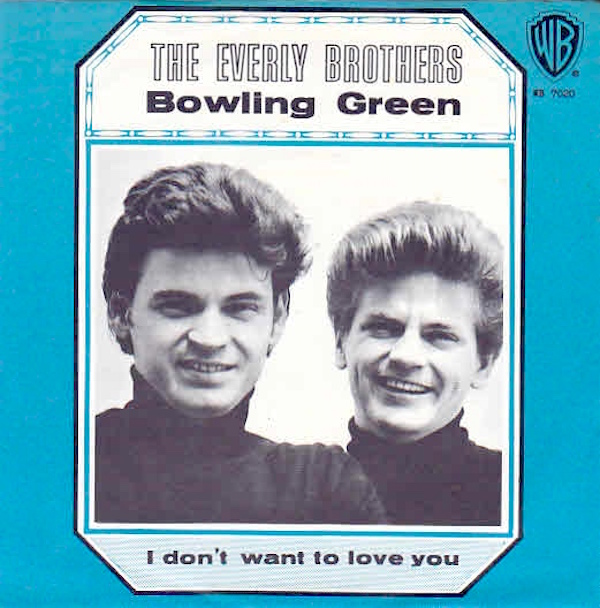 By 1967, the Everly Brothers' career was on the wane, their many hits a distant memory. Both Don and Phil Everly were addicted to amphetamines, and their relationship was (perhaps not incidentally) fraying. Although some of their later work is great—Roots is really beautiful—their glory days were decisively behind them, and it showed. Take "Bowling Green"—written by their bassist, it was their last song to chart for seventeen years. There are hints of desperation about the generic, sixties-style studio production, with its nods to the ethereal trends of the moment. The lyrics are kind of silly. 
And yet, it's gorgeous. The hook is stirring and unexpected. It's moving to think of these jaded, exhausted young men singing about where they came from (well, give or take sixty miles.) And, as ever, their harmonies are so angelic as to bring tears to your eyes. You just want to take them in your arms and say, You don't need syncopated flute. You don't need Partridge Family–style backing vocals, or Simon and Garfunkel–esque whispering or Turtles-like crescendos or Nehru jackets. You're the Everly Brothers.
Sadie Stein is contributing editor of The Paris Review, and the Daily's correspondent.