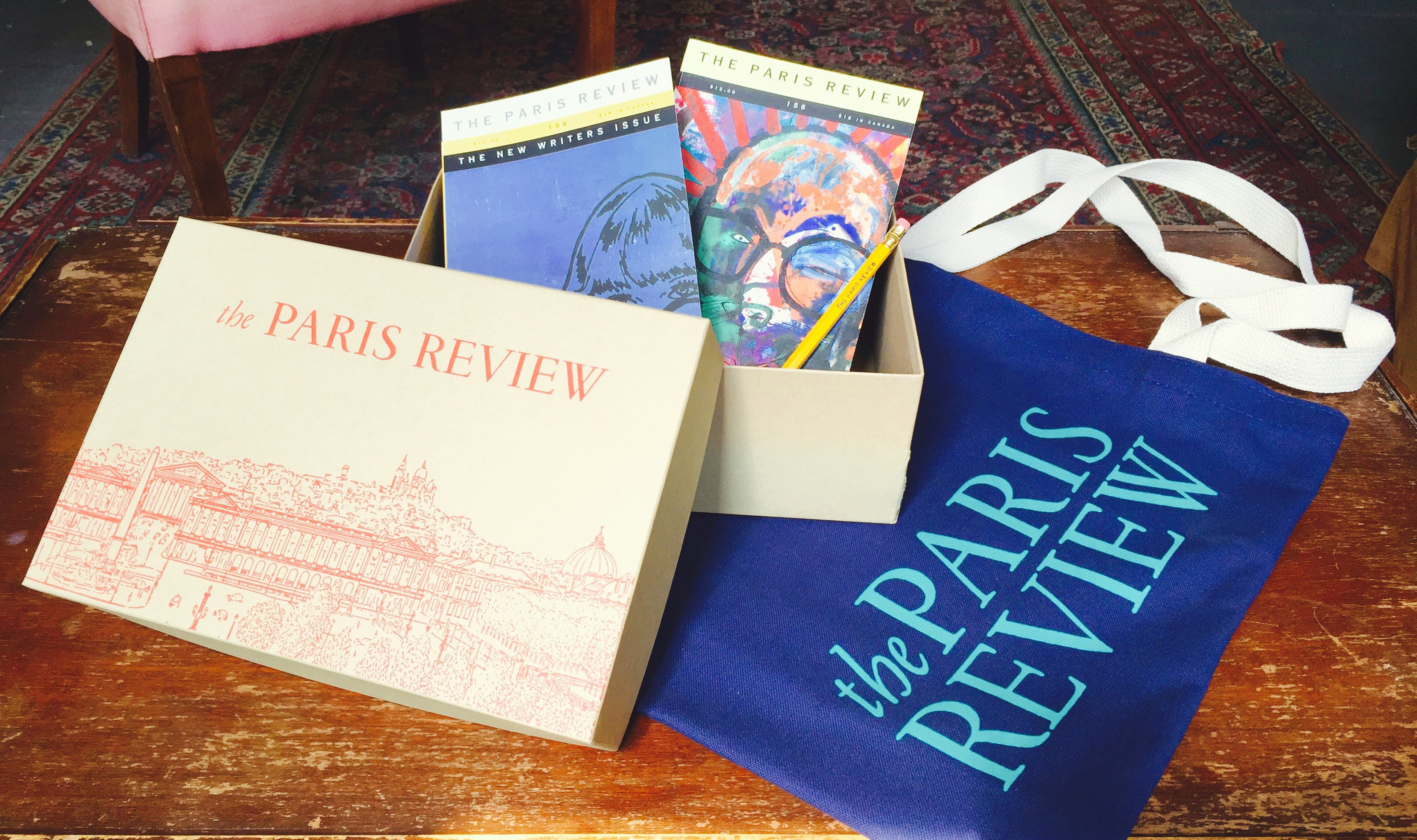 It's mid-June. Summer is in full swing. All the young people in your life have graduated; they're preparing to embark on new journeys, to begin new lives, and by now they've received lavish, thoughtful presents from everyone in the family. But not you. Every day, they're checking the mail, anxiously awaiting your gift. Where is your gift?
Maybe you've been holding out for something perfect, something that isn't cash, or booze, or an ill-fitting hand-me-down wool blazer the mere sight of which causes itching. The best gifts are practical and inspirational. That's why we've put together The Paris Review Commencement Gift Box. It includes a one-year subscription, a limited-edition Paris Review tote, and a trusty no. 2 Paris Review pencil. It also features two of the most inspiring issues from our archive—156 and 158—in which Hunter S. Thompson, Lorrie Moore, Rick Moody, George Saunders, and Dave Eggers discuss graduation, writing, and life beyond the classroom.
The boxes are available for only seven more days, through June 30. They make a great present for aspiring writers, who should, in the words of William Kennedy, "read the entire canon of literature that precedes them, back to the Greeks, up to the current issue of The Paris Review." You'll find all the details here—order now.