In the late fifties, Calvin Tomkins, a longtime staff writer for The New Yorker, moved his family from New York City to a little community on the Hudson River called Sneden's Landing. "The houses are built on the side of a hill fairly close together," Tomkins told me by phone this past summer, "but in those days there were no real property lines. Everybody knew each other, and the kids wandered all over."
Tomkins's two daughters, Anne and Susan, eventually found their way to Gerald Murphy, then in his sixties, pruning his rose garden. As kids do, they struck up a conversation with Gerald, and when Tomkins and his wife caught up with them, Sara, Gerald's wife, emerged from the house, taking orders for ginger ale.
"The Murphys didn't talk about the past in those days, and it was some time before I realized they were the people F. Scott Fitzgerald had used as models for Dick and Nicole Diver in Tender Is the Night," Tomkins wrote in 1998. In the twenties and early thirties, the couple, along with their three children, spent part of the year in the south of France, on the Riviera, and the rest of it immersed in the salad days of modernism and surrealism in Paris, where they had befriended, among others, Picasso and his first wife, Olga Khokhlova; Ferdinand Léger; Dorothy Parker; Cole Porter; the Fitzgeralds; the Dos Passos; and the Hemingways. It was a fascinating life, though shrouded in mystery and tragedy.

Tomkins urged Murphy to write a memoir, but Murphy "scoffed at the notion … he had too much respect for the craft of writing, he said, to attempt something which could only be second-rate." Tomkins reported the piece instead. It was called "Living Well Is the Best Revenge," a reference to the seventeenth-century poet George Herbert's mordant epigram, which Murphy had once jotted down on a piece of paper. The piece ran in The New Yorker on July 28, 1962. By the time Tomkins had expanded it into a book, in 1974, "Gerald had been dead for ten years, and Sara, who died in 1975, was no longer aware of the world around her."
Fortunately, Tomkins was, and Living Well Is the Best Revenge remains one of the most ingeniously reported profiles of the Lost Generation, with the Murphys serving to illuminate the nearly century-old American expat scene that flourished in Europe between the two World Wars. The book had gone out of print until MoMA reissued it earlier this year in a beautiful flex-cover format. I spoke to Tomkins, who's now eighty-eight, about the Murphys' past, Gerald's career as an artist, and his reporting for the book.
Before you got to know them, did you know much about Gerald and Sara Murphy?
I had heard about them. The Murphys were legendary because people knew vaguely about their life in Paris in the twenties, but nobody really knew them very well. They had a party a year, I think—a garden party with candles in paper bags. More or less the whole community was invited. But otherwise, they kept to themselves. We were all very curious about them. It seemed to us that we had these exotic creatures living in our midst.
You had read Tender Is the Night—Fitzgerald's fourth novel, published nine years after The Great Gatsby—by happenstance before meeting them. At the time, the novel had been all but forgotten.
Yes, my wife at the time and I had gone to live in Santa Fe for almost a year. I was writing a novel and we were actually caretakers of a house whose owners had gone with their children to France for the summer. There was a nice library there. One of the books I pulled out to read was Tender Is the Night, which I had not read before. I had read Gatsby in college and a few Fitzgerald short stories, but I had never read Tender. It was one of those reading experiences that you get maybe two or three times in your life, when a book just takes you over. I was deeply immersed in that book and in the world it had conjured up. I still think it's by far his best work.
But as you know it was not a success at the time. It came out during the Depression, and it was considered frivolous—a narrative about rich people on the Riviera, with no relevance for the period people were living in. But ever since then it's been gradually assuming more and more of a place in American literature.
I was really upset by the book. It made me deeply sad and troubled because I became emotionally involved in the life of those two people, Dick and Nicole Diver. It seemed like such an extraordinary coincidence that a few years later I would move next door to the people who were their models.
You make a number of interesting observations throughout Living Well, most notably that some people, including the Murphys themselves, felt that Tender was a disingenuous representation of that period, and of Gerald and Sara in particular. More than fifty years after reporting this story, how do you remember Fitzgerald's relations to the Murphys?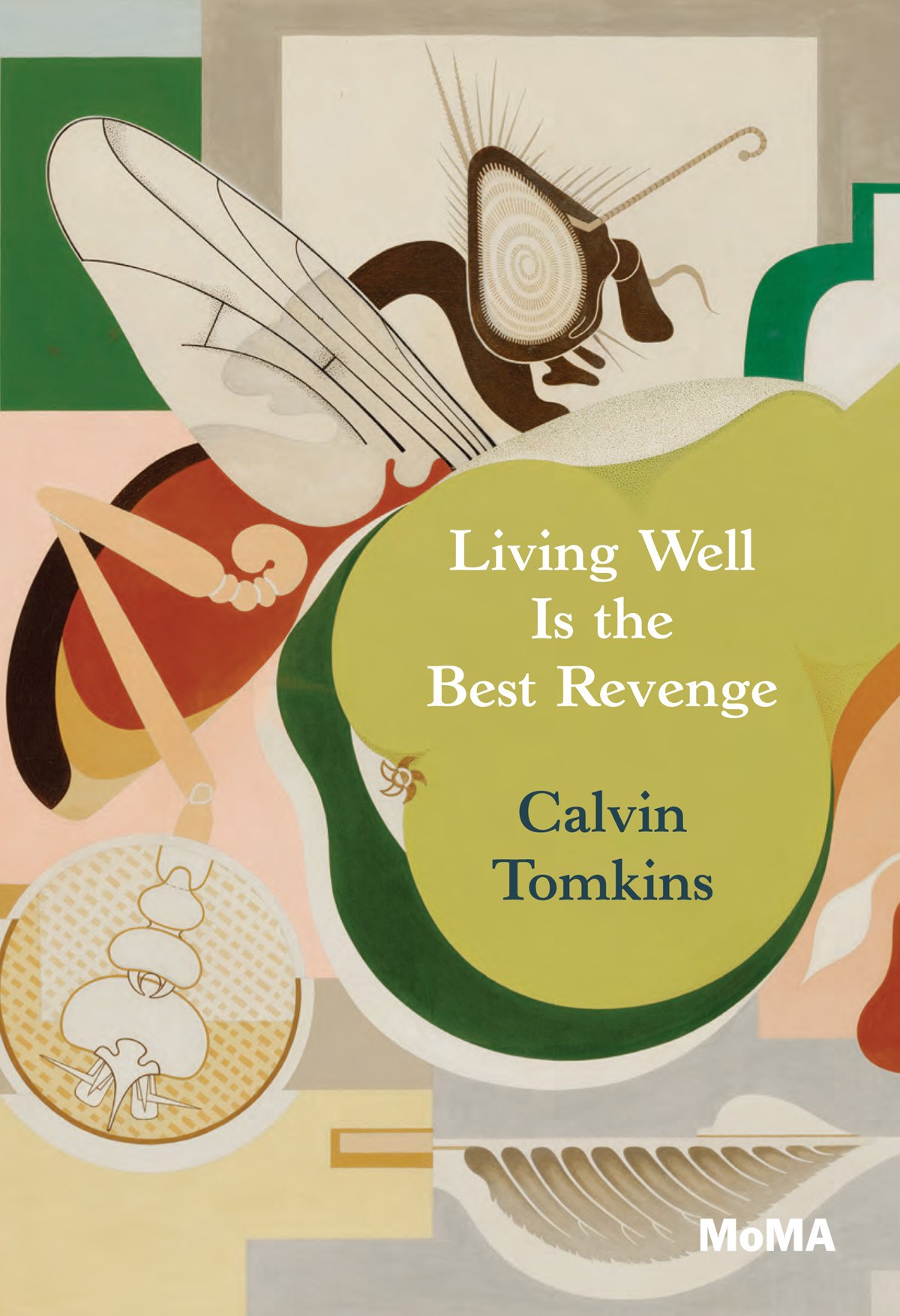 Gerald and Sara were not at all happy when they found out that Scott was writing a novel about them. Scott's way of going about it was extremely annoying. He would ask them intrusive questions, like, How much money do you really have? and How did you get into Skull and Bones at Yale? They felt that many of his questions were quite hostile. He had a somewhat disapproving attitude of them by then. They had met in Paris in 1922 or 1923, and the Fitzgeralds started coming to the south of France largely because the Murphys were there.
For several summers they were very close. Gerald admired Fitzgerald as a writer. He thought that Gatsby was an extraordinary achievement, and that some of the short stories were first-rate, but he didn't have a great deal of respect for the work that Fitzgerald was doing then. He was writing mainly for the Saturday Evening Post—short stories. A lot of them seemed to Gerald too commercial, and not up to the standards of his earlier work. Fitzgerald never seemed to Gerald and Sara to be a writer on the same level as Hemingway, who took himself far more seriously. They felt that Hemingway was the important writer, the one who was breaking new ground in prose. I don't think they had the same feeling about Scott, and as a consequence, the idea that he was writing a novel about them did not fill them with joy.
Gerald was a painter, and his career seems to have been cut short by the tragedy of his two children passing away. You mention that his art, most of which was produced in the twenties, was, in many ways, proto-pop art. Do you think Murphy fits in with the modern pop of the sixties? Was that something he was interested in?
He became interested. He had not really thought much about art in a long time. He had stopped painting in the early thirties when his younger son contracted tuberculosis, and he devoted his whole life to caring for and trying to save the child. He never took it up again. Apparently he didn't even want to talk about it. His friends told me he just pushed it aside.
As I was getting to know him better in the early sixties, he was very interested in some of my artist profiles. We talked about them quite extensively. Partly as a result of that he became interested in Rauschenberg and Tinguely, and a lot of people I was writing about. His interest in art itself was revived. I remember him becoming quite interested in young European artists of that period, as well. It was a big change in his life. It was as though, after all of these years, he was finally able to take an interest in the thing that had utterly consumed his interests in the twenties. His whole life had changed when he got to Paris in 1921 and he saw, for the first time, paintings by Braque and Picasso and Miró in Paris galleries. That was what triggered his interest, and he began to think that this was something that he could do, too.
Why do you think he produced so little work?
He didn't really start painting on his own until 1922. Some of the earliest paintings were extremely large. There was one that was eighteen feet tall by twelve feet wide. He had studied in Paris with Natalia Goncharova, the Russian émigré artist, who introduced him to the principles of abstract art. It took him a long time to finish each one. There were a lot of preliminary sketches and studies and drawings, and he worked very slowly. Each of these paintings took him maybe six or eight months. I think we have to realize that he wasn't just doing that. He was also leading a very active life in Paris in winter, and in the south of France in summer. He told me he spent no more than three hours in the studio per day. The total of his production in those ten years was fifteen paintings.
Gerald and Sara had known each other since childhood.
Theirs was unlike any other marriage I'm aware of. They were so close that they seemed to complement each other in all sorts of different ways, although they were extremely different in just as many ways, too. As Gerald said, "Sara is in love with life and people, and I'm the opposite. I have a mistrust of life. I think life is only worth living when you do things to it. What you do with your mind is what counts." Sara in a way was much more open, friendly, unguarded. Gerald had a kind of puritanical reserve. There was really that spontaneous, effervescent, unpredictability about Sara, while Gerald's approach was much more carefully thought out. There was a mating of temperaments.
Do you think Gerald didn't want to talk about being a painter because it brought back memories of his son, and not because he thought he was necessarily a failure?
Sometimes I think Gerald never realized how good he was, but then at other times I feel he must have. Léger and also Picasso were very positive about what he was doing. Léger said he was the only American artist in Paris. You can't hear that sort of thing from people of that caliber without it registering in some way.
One of the things I've often regretted is that I didn't talk to him more about his painting. I'm afraid at that time I didn't realize he was a serious artist. It was only later that I began to realize how good he had been. There were two of his paintings in an upstairs bedroom, but I was never encouraged to look at them. Another one was rolled up in the attic. Gerald just didn't talk about them. What really broke him out of that was an art historian named Douglas Macagy, who had worked once for the Museum of Modern Art. He did a show called "American Genius in Review" about four relatively forgotten artists—Tom Benrimo, John Covert, Morgan Russell, and Gerald Murphy.
Macagy had heard about Gerald Murphy from one of the other artists. He looked up the work and fell in love with it. He not only put Gerald in the show—which was held in 1960 at the Dallas Museum of Art, where, at the time, he was the director—but he also wrote an article about him for Art in America. This article really brought Gerald's art to the attention of a lot people. All this was just happening at the end of his life—the beginnings of a rediscovery of his work. Gerald joked to me, I've been discovered. What does one wear?
J. C. Gabel is a writer, editor, and publisher living in Los Angeles. He grew up in Chicago.