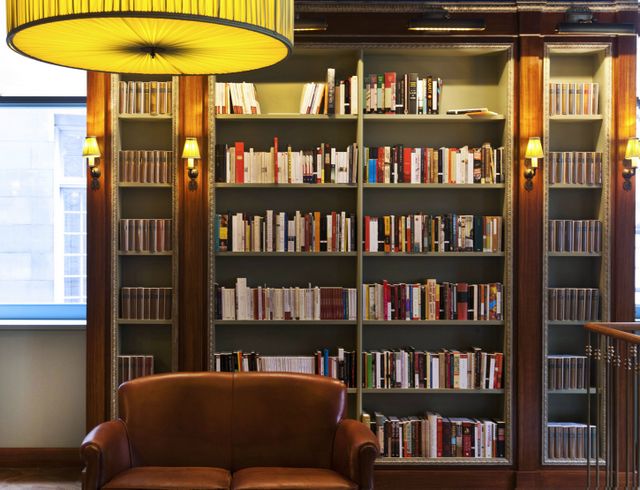 Nations of the world, take note: there are a number of benefits to running an embassy out of an historic mansion on Fifth Avenue. First, look around: you're in an historic mansion on Fifth Avenue! Second, go upstairs: you're still in that same historic mansion, on the same Fifth Avenue! Third, take stock of the fact that, because you don't pay rent, you can kiss off market forces and open any business you'd like … in your historic mansion on Fifth Avenue!
Antonin Baudry, the cultural counselor for the French Embassy, had such a realization a few years ago. For more than sixty years, the embassy has made use of the Payne Whitney House, an opulent Italian Renaissance–style home erected from 1902 to 1906 at Fifth Ave. and 79th St. It seemed a shame, he thought, to deny passersby the chance to see its tongue-lollingly gorgeous interior. It also seemed a shame that New York had lost its last French bookstore, the Librairie de France, in 2009 …
You may see where this is headed. Baudry and his staff are at this moment putting the finishing touches on Albertine, a new French bookstore housed in the embassy—it opens Saturday at eleven A.M. When I visited yesterday, Baudry showed me around its impressive two floors, which had already achieved—though the ladders and drop clothes were still in evidence, and the painters were still painting, the burnishers still burnishing—an enviable blend of new bookstore smell and old building smell. It resembles a magnificent private library of the sort you'd expect to find in a turn-of-the-century estate.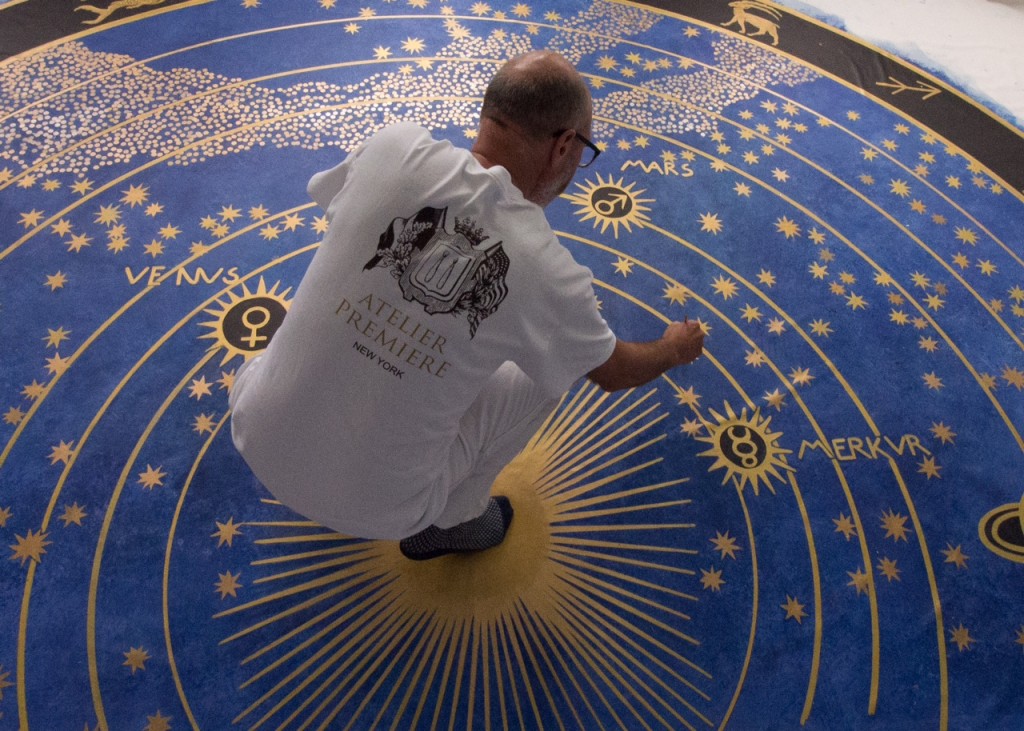 Albertine takes its name from "the beautiful, omnipresent and unknowable female character in Marcel Proust's classic In Search of Lost Time." Its two floors will accommodate fourteen thousand books—some in French, some in English, many unavailable anywhere else in the city—from thirty Francophone countries. The shop includes a children's section, a rare-books room, and a preponderance of reading nooks—the nook having reached its apotheosis around the time the Payne Whitney House was built. On its ceiling is a carefully painted night sky in the style of a Renaissance fresco.
Since raising enough money to make rent isn't an issue, there's no pressure to buy anything at Albertine, and Baudry encourages future visitors to linger, and to read, for as long as they'd like. To inaugurate the store, he and Greil Marcus have curated a festival of events beginning next month: among the many writers and thinkers set to appear are Emmanuel Carrère, Mary Gaitskill, Percival Everett, Matthew Weiner, A. O. Scott, and Marjane Satrapi, with discussions of topics as varied as de Tocqueville, Coco Chanel, censorship, mathematics, and The Wealth of Nations.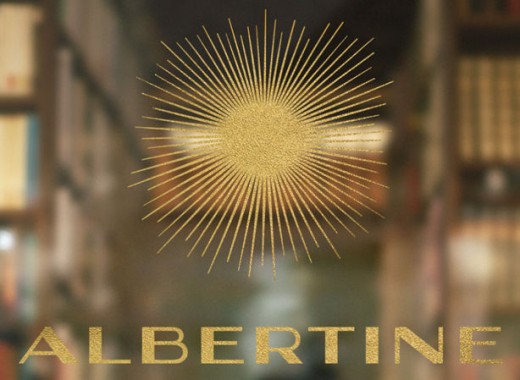 When our Paris editor, Susannah Hunnewell, interviewed Baudry earlier this year about his graphic novel, he mentioned a bit about Albertine and the embassy:
It's designed to look like a grand private library. No commercial displays or aggressive lighting. You can buy books, but you can also just sit on the sofa and read them. Part of the concept is to create a French-American venue for international debate, to invite the most original writers in the U.S. and Europe to discuss art and finance and politics … It's the last building Stanford White designed. Actually, he was shot dead by a jealous husband while he was working on it. It was a gift from Colonel Whitney to his nephew, who was getting married. The Whitney family lived there for thirty years, then sold it to a German actress. Then Claude Lévi-Strauss, the French ethnologist, was appointed by General de Gaulle as the first cultural counselor to the U.S. He saw the building and convinced France to buy it.