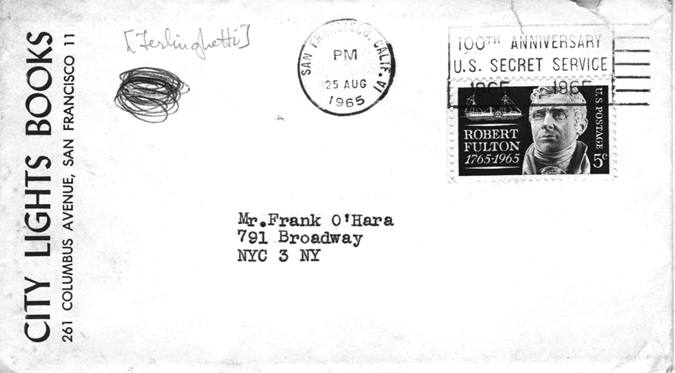 Toward the end of college and for several years after, I kept two postcard photographs taped above my desk: one of Anaïs Nin, the other of Frank O'Hara—the mother and father of my literary interests at the time. Nin was a gateway for me into feminist writing and into thinking about creativity and the self. My love for O'Hara, on the other hand, was ecstatic. I was infatuated—and still am—with the conversational tone of his poetry, the ease with which he moves from Russian novels to bad movies, Robert Frost to Busby Berkeley, Bayreuth to Hackensack; his poems are like letters to a friend, and when I read them, I am that friend.
As collections go, none brings this quality to the fore more than the thirty-seven Lunch Poems, published in 1964 by City Lights. It is number nineteen in their Pocket Poets Series, an apt category for poems that O'Hara wrote during hour-long lunch breaks from the Museum of Modern Art in New York, where he was a curator. He roved through midtown, recording the "noisy splintered glare of a Manhattan noon" as well as his "misunderstandings of the eternal questions of life, co-existence and depth," as O'Hara himself described the volume—"while never forgetting to eat Lunch his favorite meal."
Lunch Poems turns fifty this year. Tonight, a host of writers will gather at St. Mark's Church in New York to read it and celebrate the "indecision and cognac and bikinis." (Yesterday, a commemorative plaque was unveiled outside O'Hara's former residence at 441 East 9th Street.) City Lights' new reissue of the slim volume includes a clutch of correspondence between O'Hara and Lawrence Ferlinghetti—we've reproduced five of these letters below—in which the two poets hash out the details of the book's publication: which poems to consider, their order, the dedication, and even the title. "Do you still like the title Lunch Poems?" O'Hara asks Ferlinghetti. "I wonder if it doesn't sound too much like an echo of Reality Sandwiches or Meat Science Essays." "What the hell," Ferlinghetti replies, "so we'll have to change the name of City Lights to Lunch Counter Press."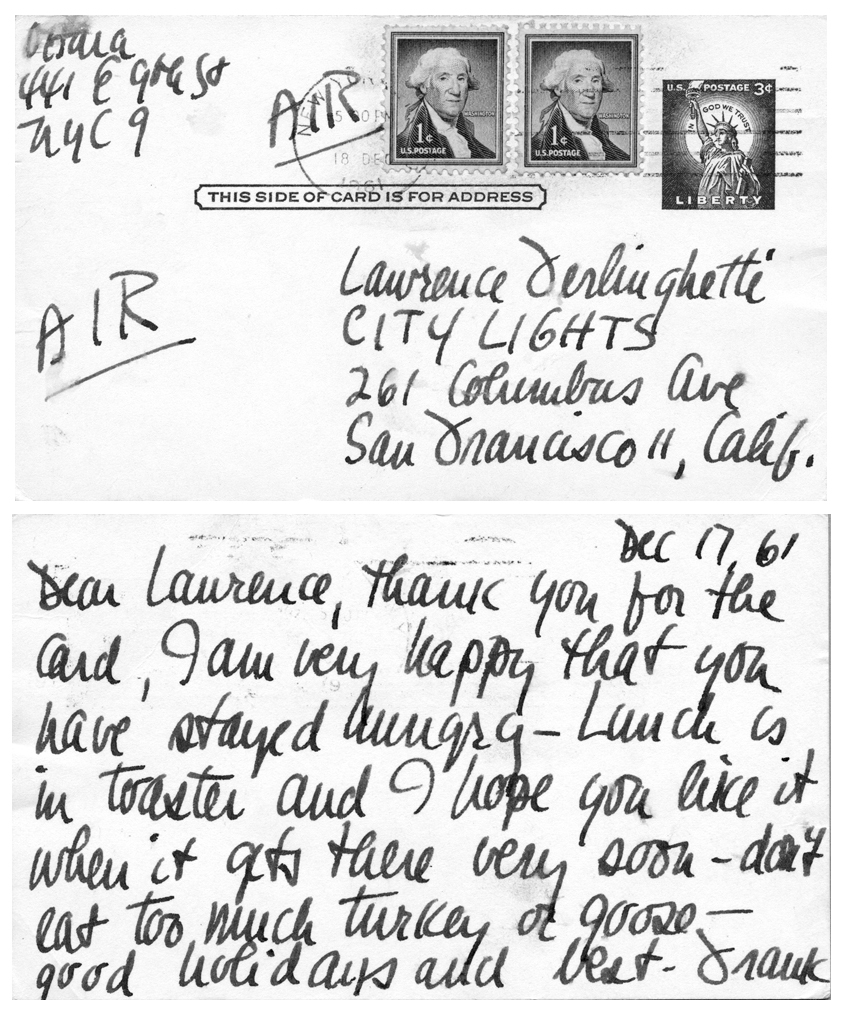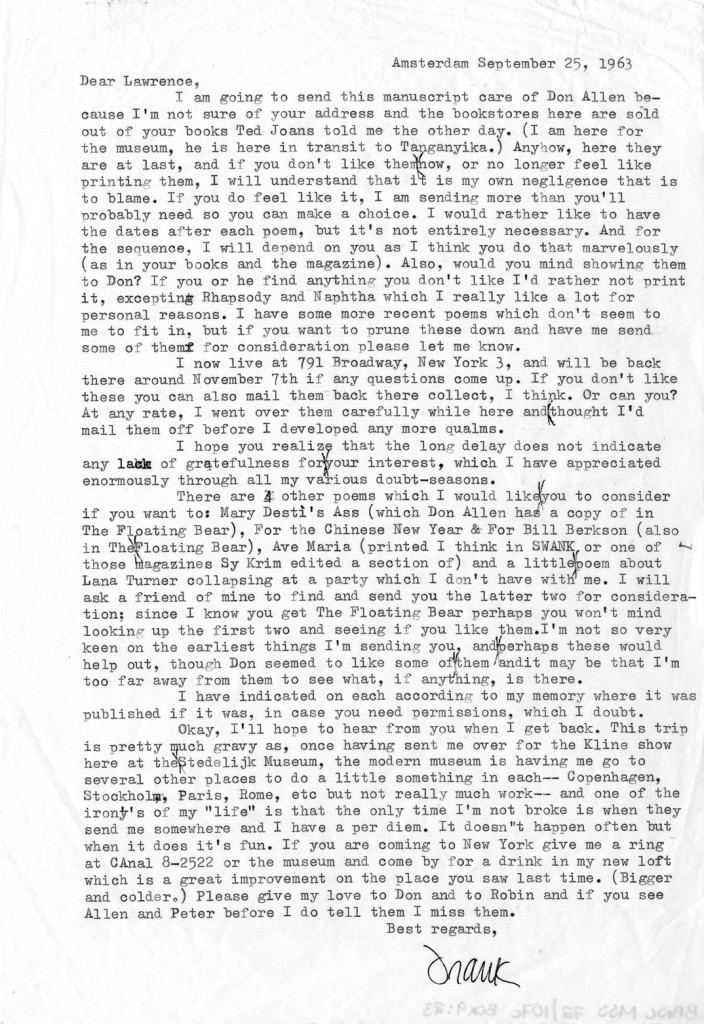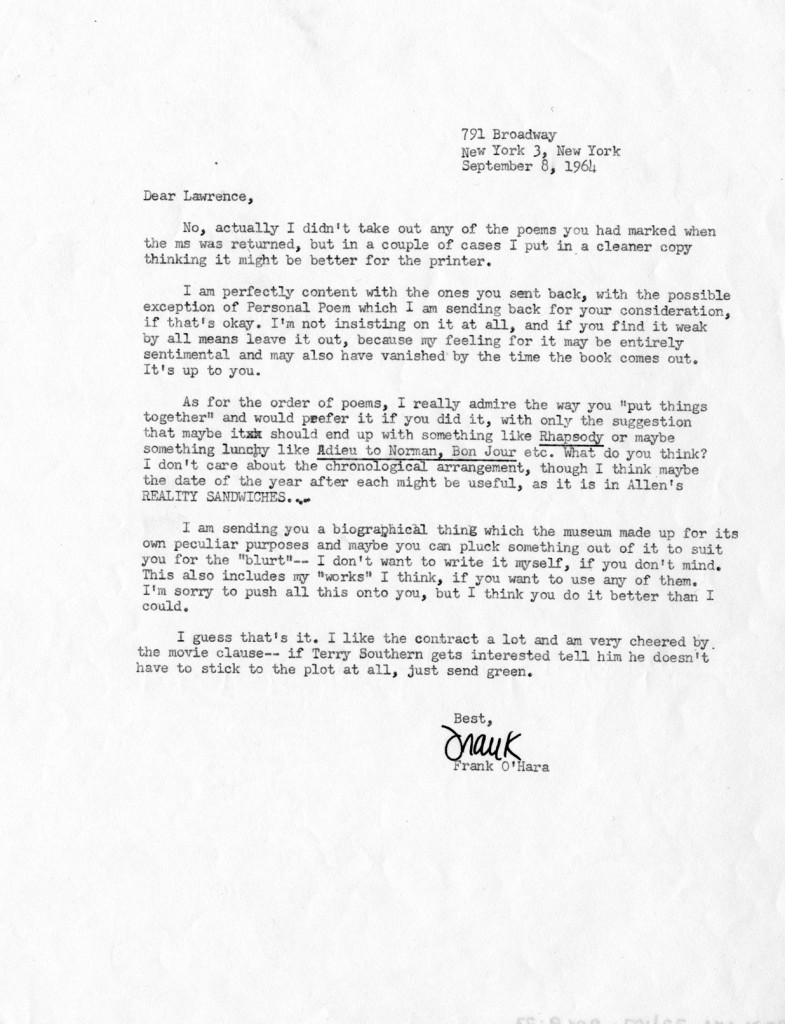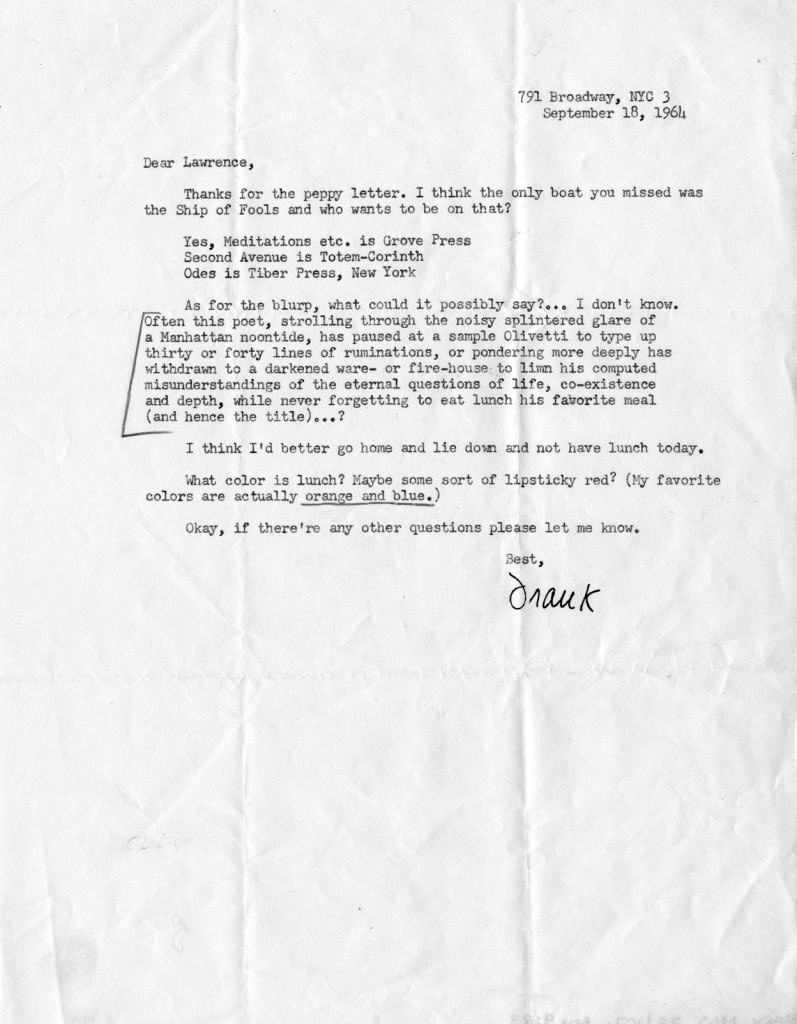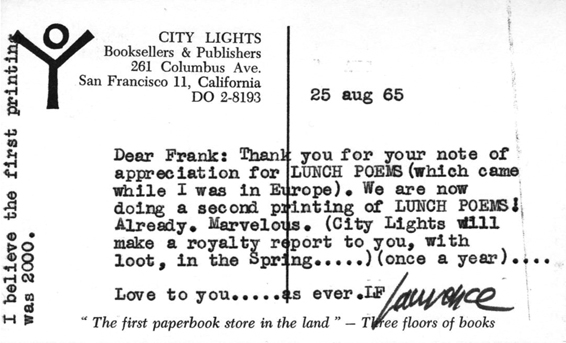 Letters copyright 2014 by City Lights Books. Reprinted by permission of City Lights Books from the forthcoming Lunch Poems: 50th Anniversary Edition by Frank O'Hara.