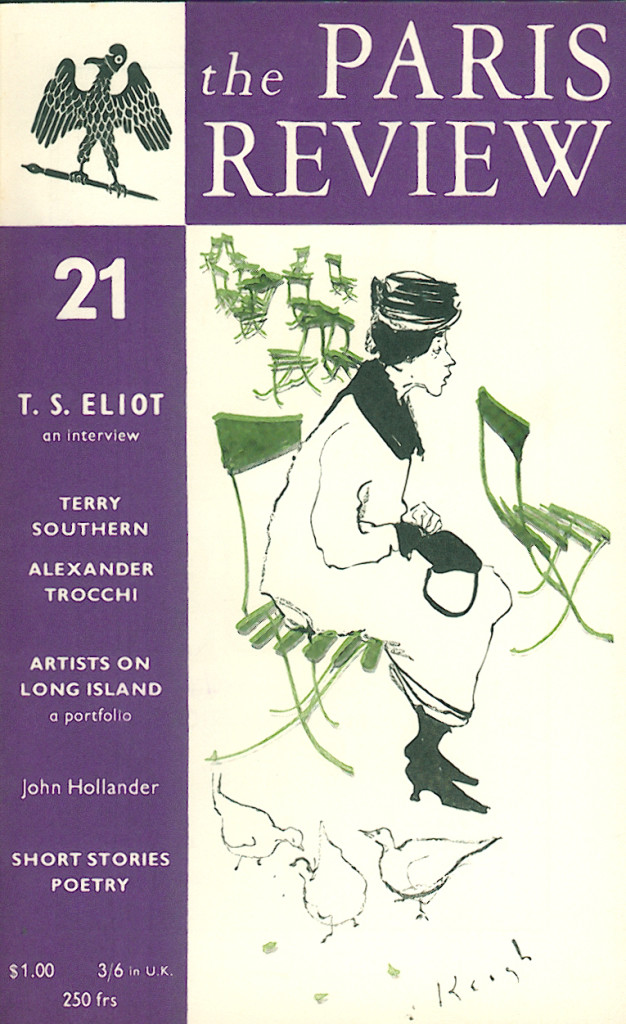 Today's the last day to claim your copy of our twenty-first issue, published in the spring of 1959.
To celebrate American Masters's Plimpton! Starring George Plimpton as Himself—a documentary about our late, great founder George Plimpton—The Paris Review is giving all new subscribers this remarkable issue, which includes an interview with T. S. Eliot, the very first in our Art of Poetry series; fiction from Plimpton pals Alexander Trocchi and Terry Southern; poems by Ted Hughes, Robert Bly, and Louis Simpson; and a special portfolio of "Artists on Long Island" including Willem de Kooning, Franz Kline, and Larry Rivers.
Subscribe now and we'll send you a copy of your own.
U.S. residents can watch Plimpton! Starring George Plimpton as Himself in its entirety online, courtesy of PBS.