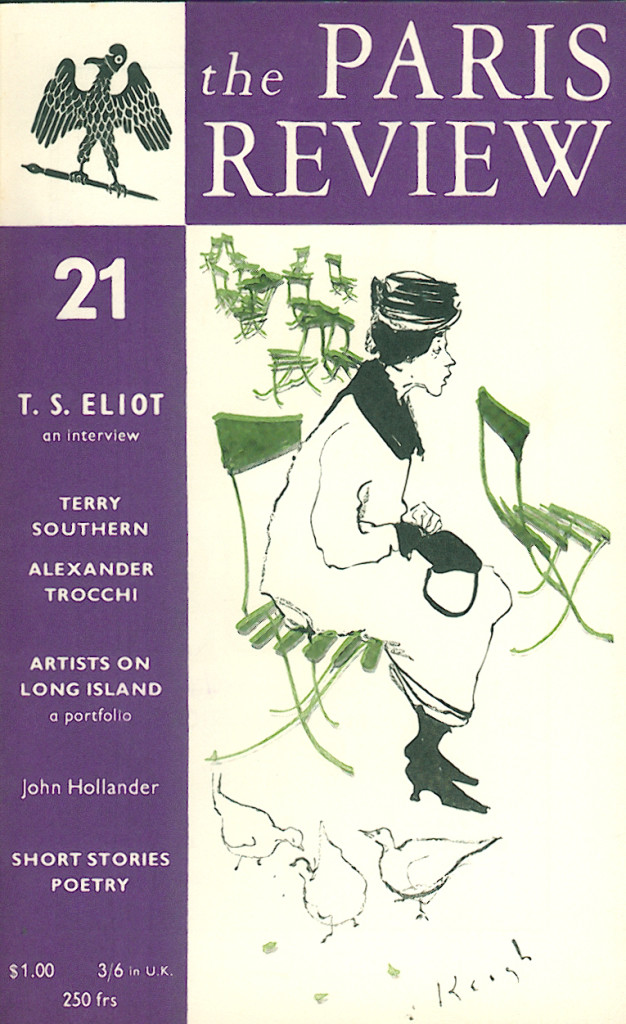 To celebrate American Masters's Plimpton! Starring George Plimpton as Himself—a documentary about our late, great founder George Plimpton—The Paris Review is giving all new subscribers a copy of our twenty-first issue, published in the spring of 1959. This remarkable issue includes an interview with T. S. Eliot, the very first in our Art of Poetry series; fiction from Plimpton pals Alexander Trocchi and Terry Southern; poems by Ted Hughes, Robert Bly, and Louis Simpson; and a special portfolio of "Artists on Long Island" including Willem de Kooning, Franz Kline, and Larry Rivers.
Subscribe now and we'll send you a copy of your own—but hurry, because this offer only lasts through Friday.
U.S. residents can watch Plimpton! Starring George Plimpton as Himself in its entirety online, courtesy of PBS.