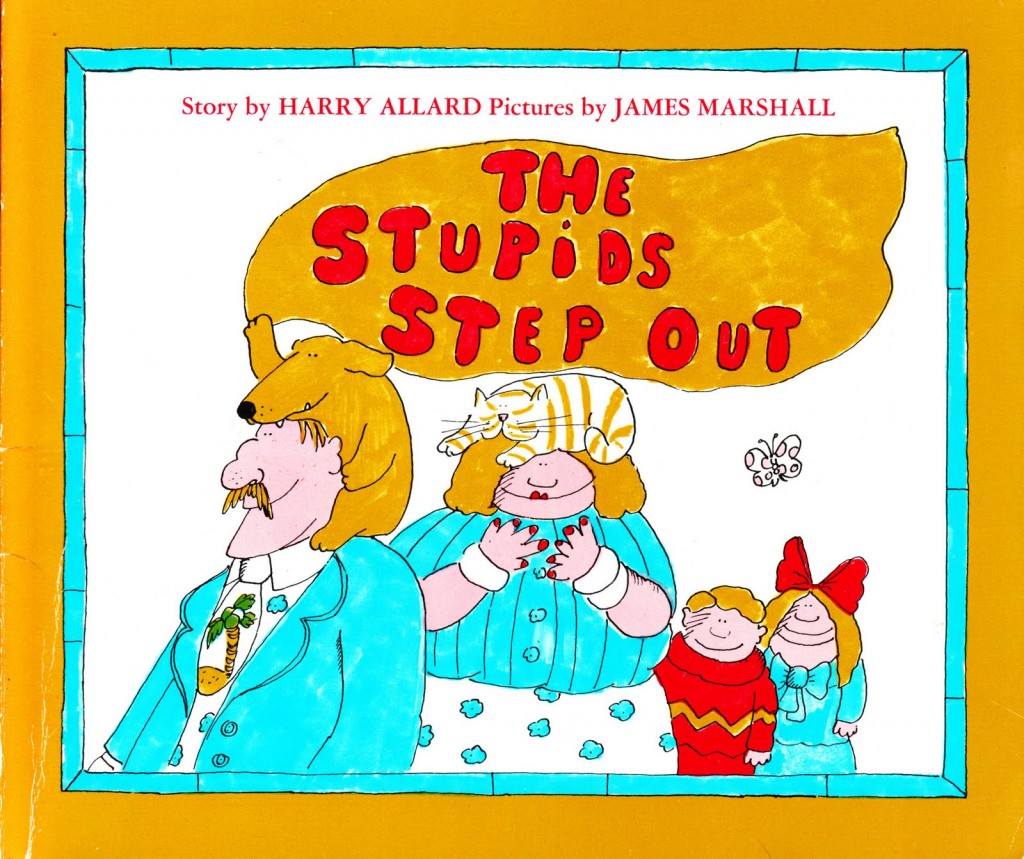 Do people still read The Stupids, that classic series of children's books written by Harry Allard and James Marshall in the seventies and eighties? They must, right? They're too good. Making fun of fools may not be officially acceptable these days, but few books are so perfectly calibrated to a child's sense of humor. And I don't imagine most children are in any danger of confusing the Stupids' aggressively literal naïveté with real-life intellectual deficits. As the School Library Journal opined in a starred review of The Stupids Step Out, "Even youngest listeners will laugh with smug superiority as they follow these good natured dummkopfs from departure to journey's end."
But one naysayer—who gave the book a one-star review on Amazon—had this to say:
My seven-year-old recently brought this book home from his school library. I found it very offensive, because I think it teaches children that it's funny to call others "stupid." I cannot think of a circumstance in which it is appropriate for a child or an adult to use this word towards another person. I was so upset that I wrote a note to the school librarian.
In fact, "stupid" is an awfully harsh word. I was reminded of this yesterday when I stopped into a deli to buy a packet of cold medicine. There was something of a line, headed up by an older woman with a Russian accent, tall, elegant, and swathed in a mangy fur, who was screaming angrily at the hapless owner, "No plastic! No plastic! Are you stupid?! I said no plastic!" When he managed to interpret her wishes and eventually handed her a paper sack, she responded, "I SAVE ENVIRONMENT," which seemed debatable, but as we know, every little bit helps.
Then, near my house, I snapped a picture of the following sign, in the window of a local furniture store: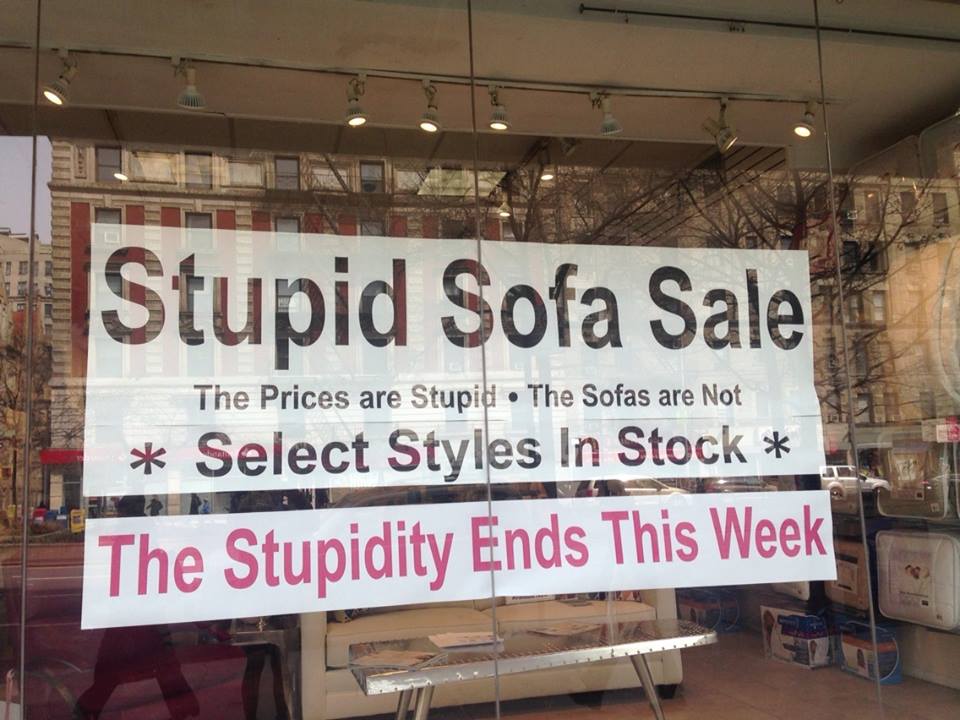 "The Stupidity Ends This Week."
But does it? Does it ever really end?
Here is what was strangest about the incident at the deli. After the vigilante environmentalist received her bag and, somewhat mollified, proceeded to sail out, an old man, who had been eyeing her with distinct admiration, sprang forward to get the door.
"Allow me, madam!" he said, his extravagant bow completely untinged with mockery. The lure of the forbidden, I suppose.