There is no time that is not hard and complicated. Disaster is never far away. But in the immortal words of Fred Rogers, "When I was a boy and I would see scary things in the news, my mother would say to me, 'look for the helpers. You will always find people who are helping.'" This can be hard for grown-ups to remember when buildings explode or planes vanish out of the sky.
One of the true helpers, if you ask me, was Akira Yoshizawa, whose work stopped me in my tracks when someone shared it with me earlier today. "The grandfather of origami" was born on March 14, 1911, in Kaminokawa, Japan. Until his forties, he lived in poverty, choosing to devote himself wholly to the art of paper-folding. He was frequently inspired by nature.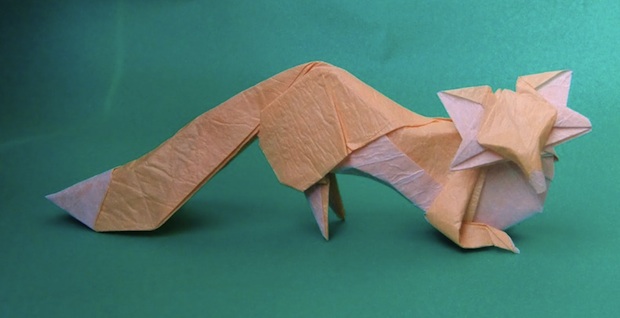 With the publication of his first monograph, New Origami Art, in 1954, he gained substantial recognition, and shortly thereafter opened Tokyo's International Origami Centre. By the time of his death, at ninety-four, his origami had been exhibited at the Louvre, he had been named to the prestigious Order of the Rising Sun, and his Yoshizawa–Randlett folding system, composed of the now-familiar arrows and diagrams, had become the worldwide standard.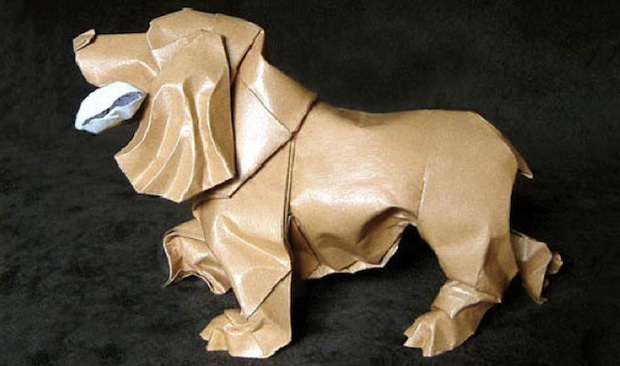 While his craftsmanship and commitment were far beyond the reach of most people, Yoshizawa had an endearingly democratic streak; he often proselytized the meditative pleasures of origami. In his famous words, "Overall, I want you to discover the joy of creation by your own hand. … The possibility of creation from paper is infinite."